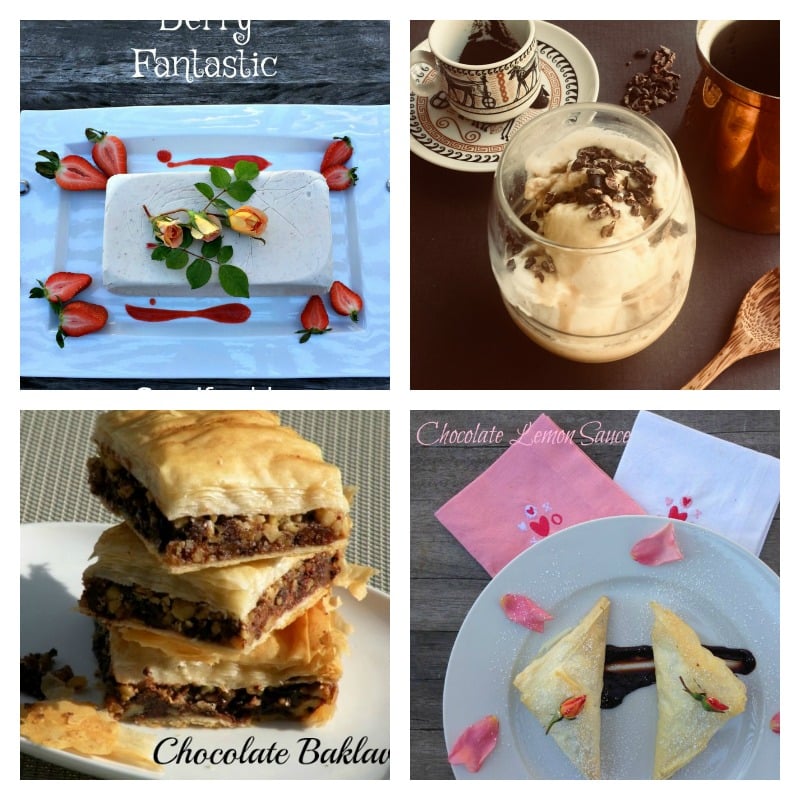 Valentine's Day is a day of celebrating with friends, family and loved ones. As the day nears, we all need a special treat to serve after a fabulous dinner. Or a wonderful dessert to come home to after an evening out. I enjoy making several of these desserts for my family and they can be made ahead so you can enjoy your celebration. So dig in, and have yourself a delightful sweet for your loved ones.
This recipe can be made ahead, and serves many! Organic strawberries is my choice but switch out with the berries of your choice.
Don't skip the sauce , it adds so much more flavor to this dish.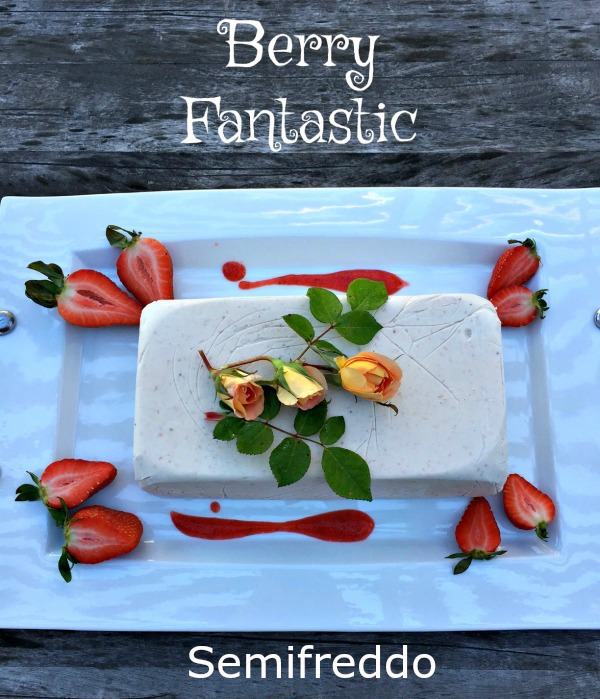 Cherries also are a beautiful presentation wrapped with phyllo in these crunchy triangles.
Make ahead and freeze the triangles before baking, and bake them off as you need them.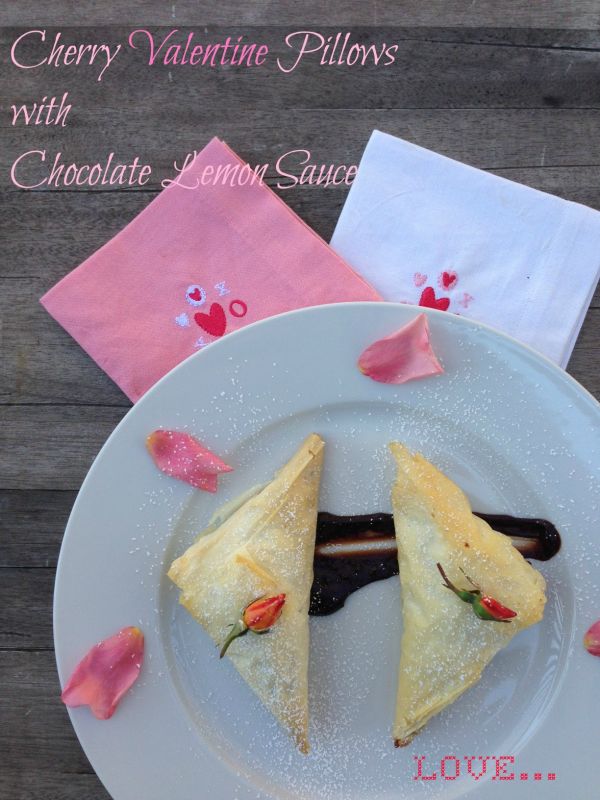 Of course, my one and only chocolate baklava can't be beat!
It's made for a large group in a sheet tray, so this can made ahead and baked on your special day.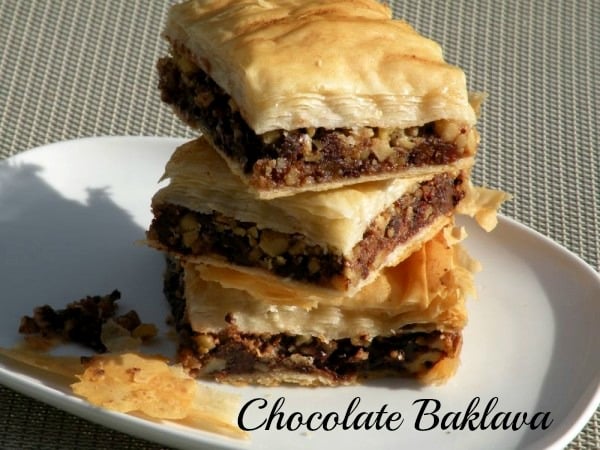 Lastly, if you have no time to spare this is and exciting ending to any day, especially Valentines.
Select your favorite ice cream and pour your favorite brand of hot coffee over for a warming evening drink!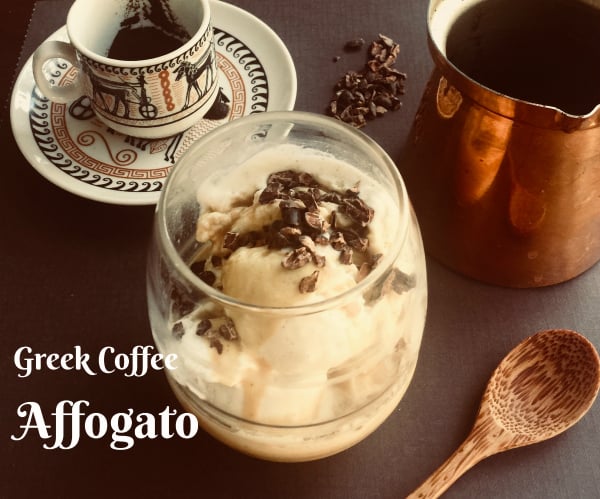 Whichever recipe you select to make, place your  heart and soul into the kitchen and deliver a sweet-loving surprise!
Happy Valentine's Day,
Mary
© 2020, Mary Papoulias-Platis. All rights reserved.