Today, I'm here at Oakes Farm at the Vista Farmer's market. Look at all the figs! Growing up in a Greek community, the seasons are marked by the food that is seasonally available to us. In the late summer, I remember my aunts gathering together in our kitchen to make fig deserts and preserves. They were sweet treats to be shared in a late afternoon with friends and neighbors as they dropped by to visit.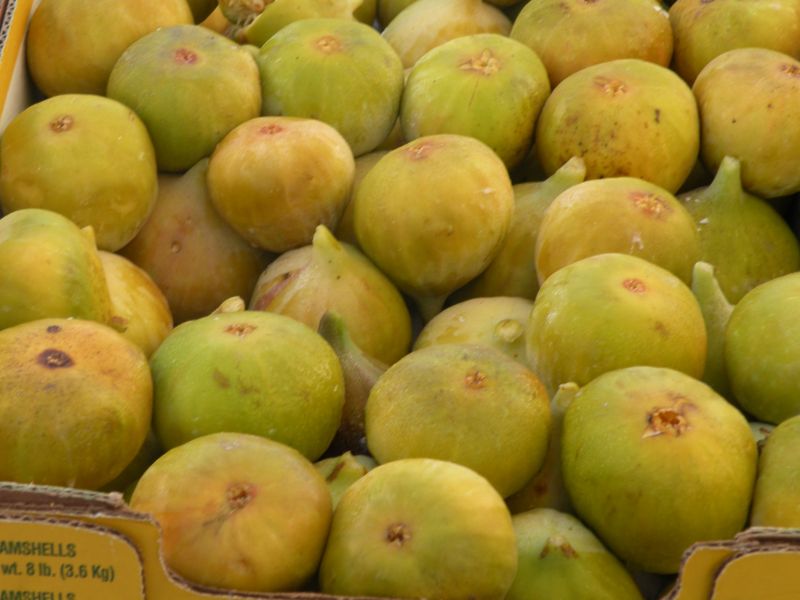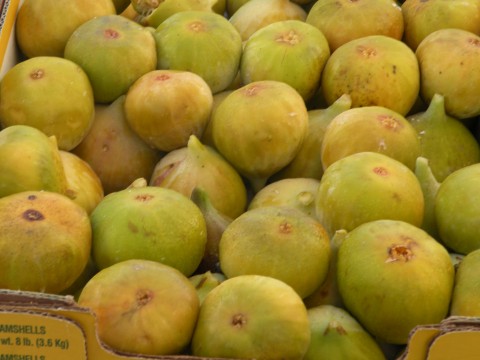 We had a couple of fig trees, one green and the other black. As kids we ate them fresh straight from our trees, as the warm sun had ripened them, just right for our quick summer treat. Figs soon became one of my favorite fruits, and I was so inspired by these memories, that I set out to re-create the fig deserts we grew up to enjoy.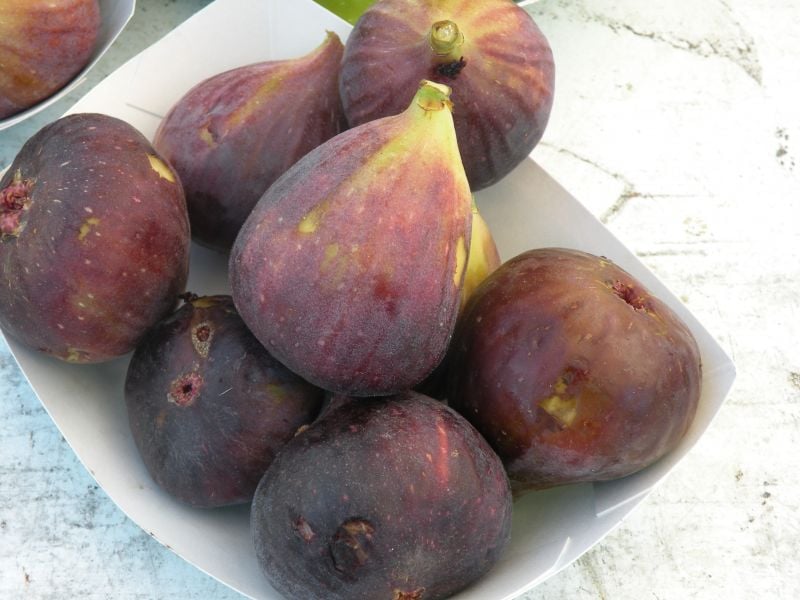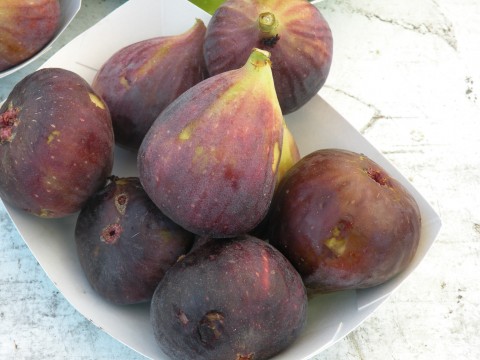 Today, I have two young trees in my yard, two young to bare any fruit worth mentioning. So, Saturday rolled around and I headed to the Vista Framers Market where I found and visited with the Oakes Knolls Farm from De Luz. There they had so many varieties my head spun!  All gently placed in their own little baskets a half dozen or so;  Genoa, Red Genoa, Ganache, Brown Turkey, Flanders, and Kadota!  The farmer was nice to spend so much time with me explaining the  many varieties, that we were soon drawing a small crowd around us listening to his interesting and educational talk.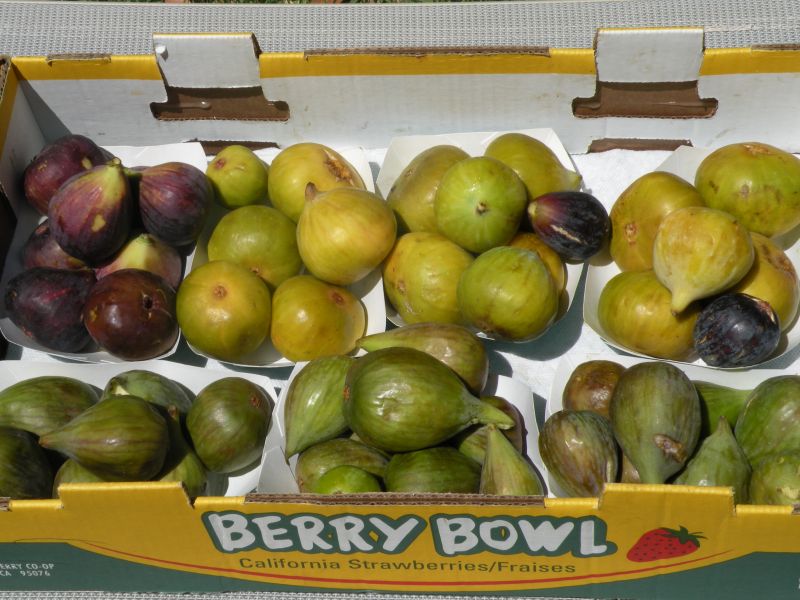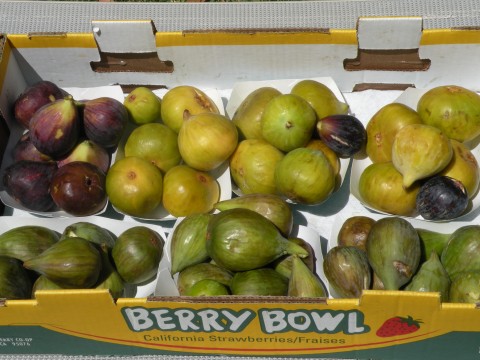 When I arrived home from the farmer's market I spent the afternoon experimenting with various recipes. The method of cooking I liked best was wrapping the figs in phyllo and baking them in the oven. Continuing to experiment I made a fig relish, chocolate-dipped figs, and stewed figs. It was a delightful afternoon! Once, I write these recipes down in a manner that you can follow, I will post them on my blog for viewing.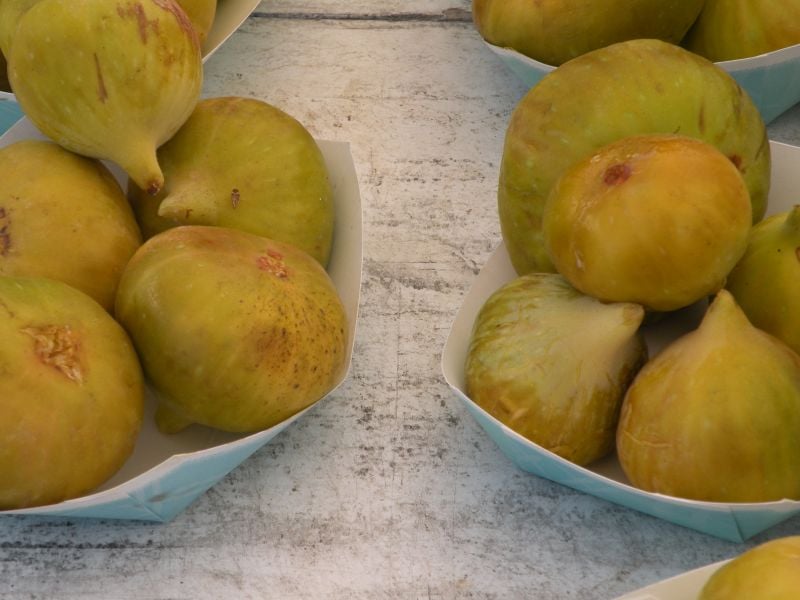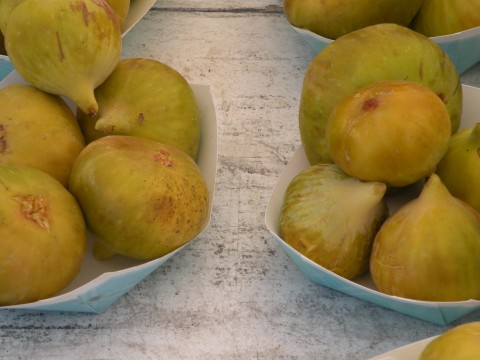 As I poured over the many recipes in my magazines and cookbooks, the question that was going through my head was;  What is it about figs that draw so many people to them?  All I could conclude was, that they are a perfect little package wrapped in a soft edible skin, with a sweetened flesh and with just one bite your taste buds awaken with the last taste of summer!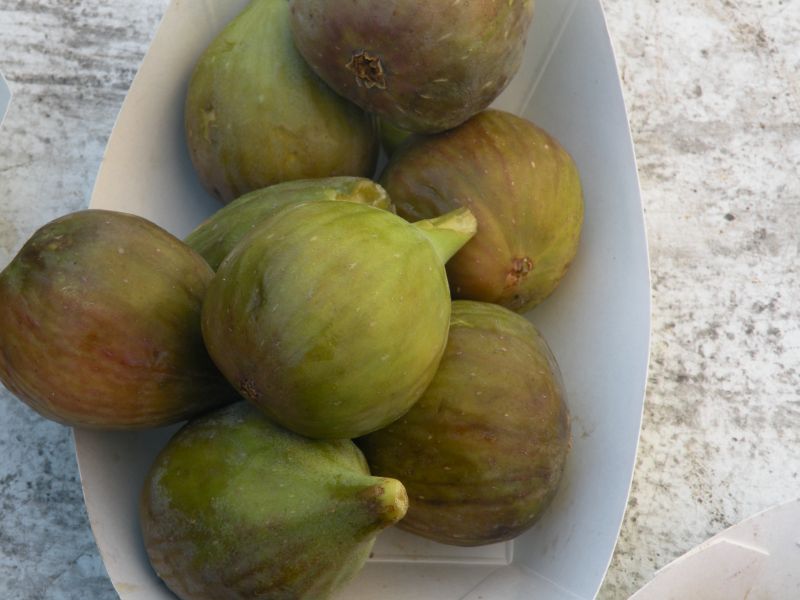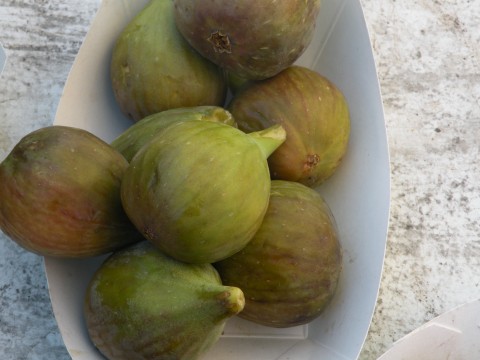 © 2010 – 2017, Mary Papoulias-Platis. All rights reserved.