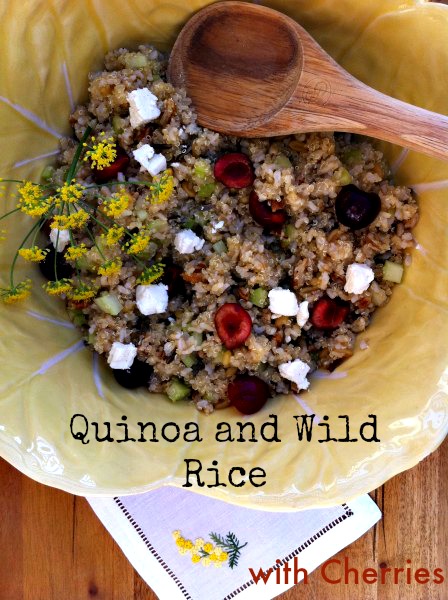 It's cherry season at the farmer's market ! This dish Quinoa with Wild Rice was inspired from the freshly displayed cherries at the Smit Orchards stand at the Encinitas Farmer's Market. When I shop for the following week's recipe, I shop ahead, look at what's in season and think about the group I'm cooking for. So, this week I was hoping to find a fruit that's in season that I could add to quinoa for a gluten-free recipe, as well as a healthy summer salad.  For the summer season keep this salad in mind, for it can be doubled for a large crowd, and it's light and perfect for those hot summer days!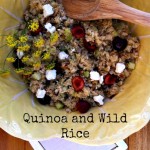 Quinoa with Wild Rice and Cherries
Quinoa is a staple in my family and this summer version is perfect for outdoor entertaining.
Ingredients
3/4

cup

wild rice

1/2

cup

quinoa

1/4

cup

extra-virgin olive oil

1/4

cup

red wine vinegar

3/4

teaspoon

salt

1/4

teaspoon

freshly ground pepper

2

cups

pitted, halved fresh sweet cherries

3/4

cup

diced feta cheese

2

stalks celery, diced

1/2

cup

pecans, toasted
Instructions
Bring a large saucepan of water to a boil over high heat.

Add wild rice and cook for 30 minutes.

Add quinoa and cook until the rice and quinoa are tender, about 15 minutes.

Drain and rinse with cold water until cool to touch. Drain well.

Meanwhile, whisk oil, vinegar, salt and pepper in a large bowl.

Add the rice, quinoa, cherries, celery, cheese and pecans and toss to combine.

Serve at room temperature or cold.
California cherries can be found for a short time now at your local farmer's markets. We are fortunate to have Smit Orchards in our area, but check with your local market for  your sources. Cherries come in many varieties and it would be pretty to buy two different colors for this salad recipe. There are two main groups of cherries the sweet and sour. The larger of the two are the firm heart-shaped sweet cherries, which can be eaten fresh or cooked. The most popular are the from the dark red to purplish – the Bing, Lambert, and the Tartarian  to the golden and red -blush the Royal-Ann. Sour cherries are smaller, softer and more globular than the sweet cherry. The bestselling cherry is the bright red early Richmond and Montmorency.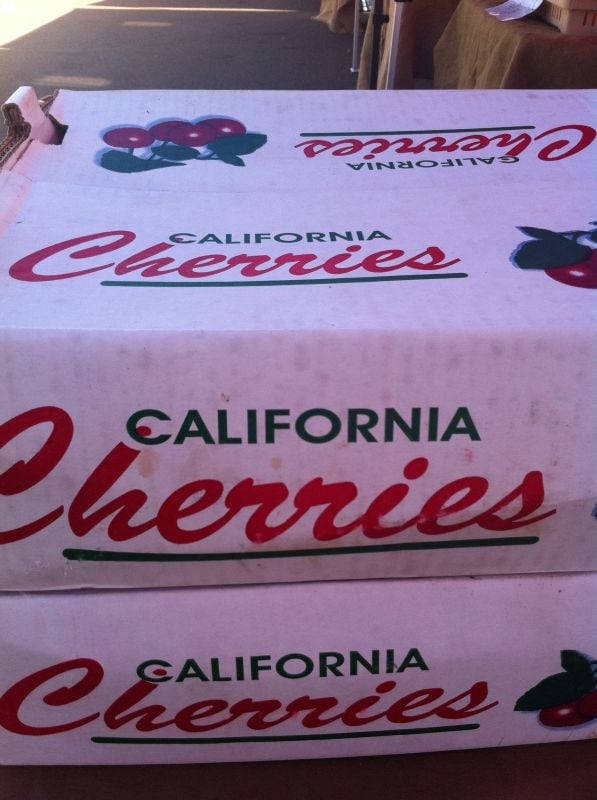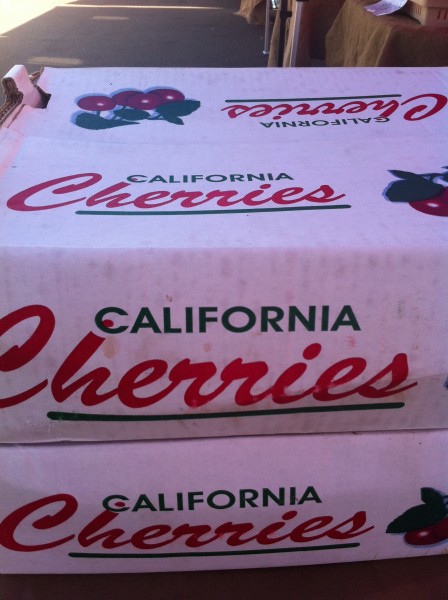 Cherries are said to date back as far as 300B.C. and got their name from  a town in Turkey called Cerasus. Cherries do not improve once they are harvested, so they must be picked ripe and fragile. Most sweet cherries grown in the United States are sold fresh, but far more sour cherries are grown, and most of these are processed. Cherries are prized not only for their flavor, but for their color. Their red varieties are an excellent source of phenolic antioxidants. To read more about the nutritional benefits of cherries check  the California Cherry Board website.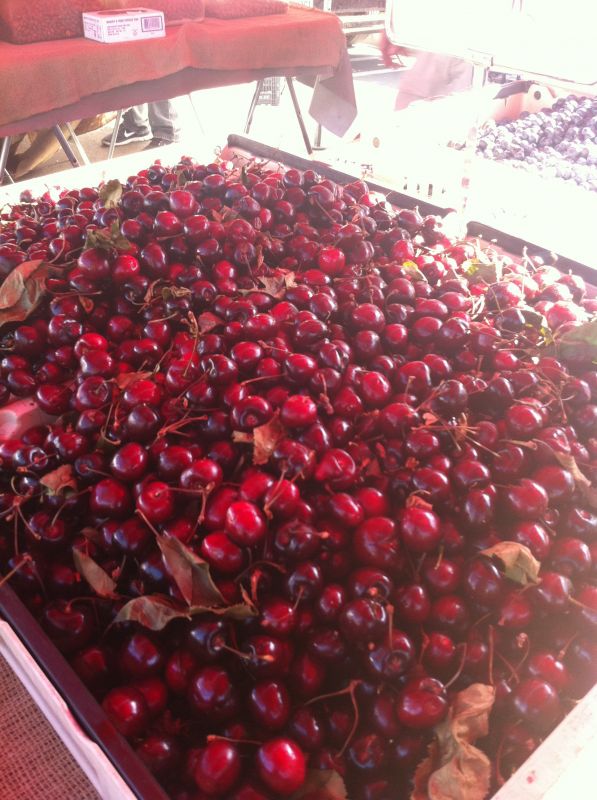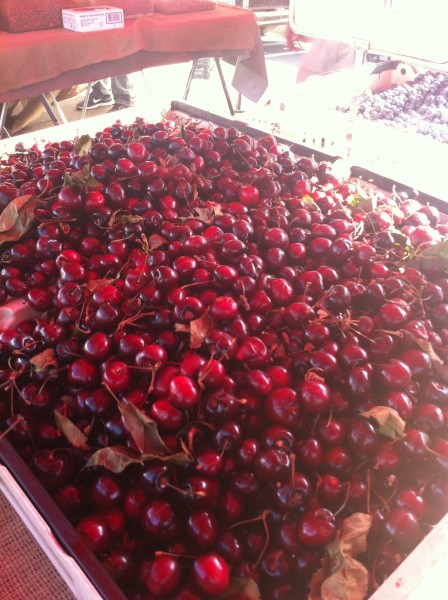 You may also enjoy:
Cornish Game Hens with Sour Cherry Preserves
Enjoy the Season,
Mary 
© 2012 – 2022, Mary Papoulias-Platis. All rights reserved.