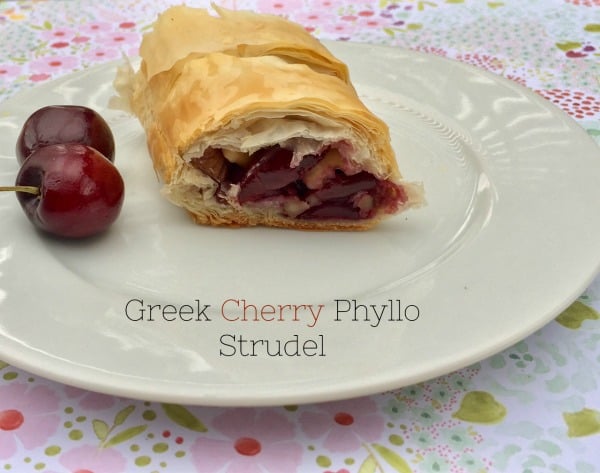 This cherry strudel recipe is a family favorite dating back to the Del Mar Fair times in our family. As we continuously created new recipes for the fair, this one was a clear winner. My mother-in-law and I would spend hours in the kitchen developing new recipes for the fair. Many of the recipes were big hits and stayed, but others were too hard to reproduce as we only had a small working area in the trailers. Long hours were put into our kitchens, with many long late nights.  It was a good time to share and laugh the night away. Boy, I dream of those days when you could spend a day creating, failing, and having that ah-ha moment when the recipe finally works!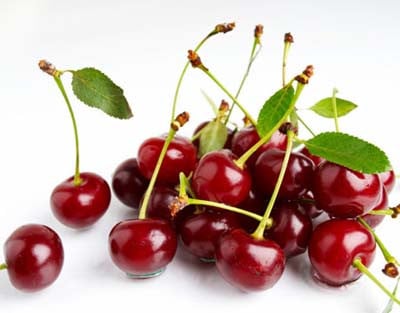 Traditionally strudel is made from scratch using a flour mixture, rolling it out into see-through layers. But, I find in our busy days phyllo dough works just as well. A good source for phyllo is the Fillo Factory, found in most stores. As you can see I use the traditional spelling of "phyllo", but an alternative is Fillo here in the states.
This phyllo technique is much easier and a quick application. Once, you are comfortable with handling phyllo dough you can wrap anything into a strudel. We often place our spinach mixture, fruits such an apples, apricots and a chicken or lamb mixture perfect for serving as an appetizer.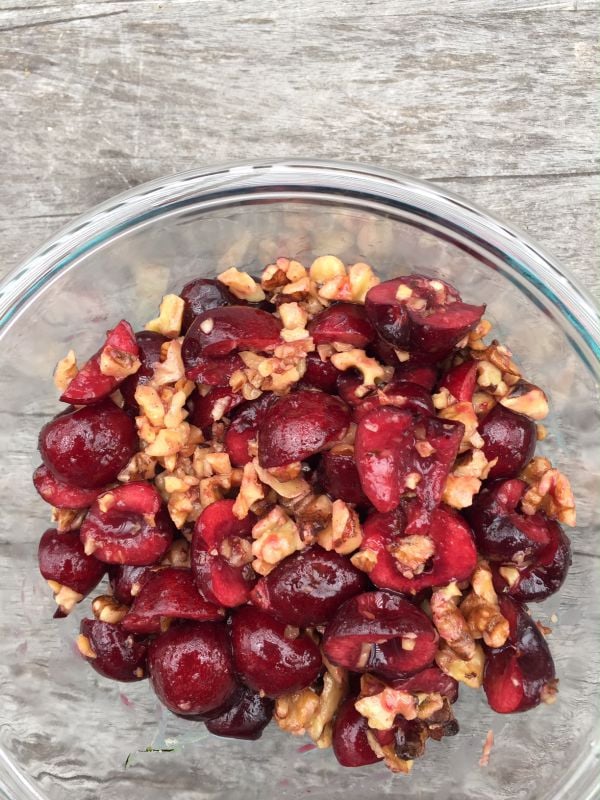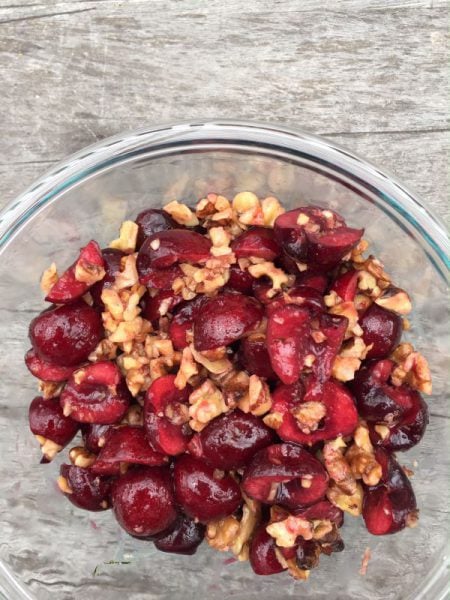 Here, I used fresh sliced cherries, but you can use frozen, jarred or canned. Just remember to drain them thoroughly. Fresh cherries can be found at Melissa's Produce.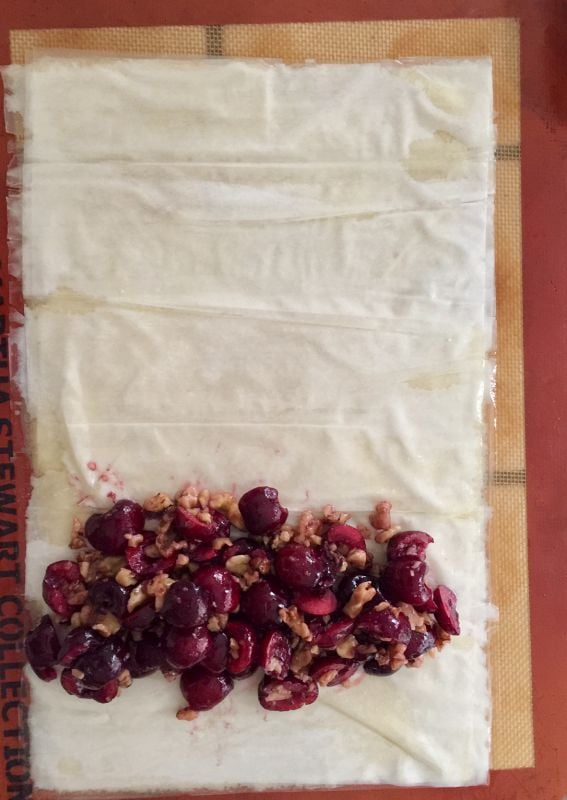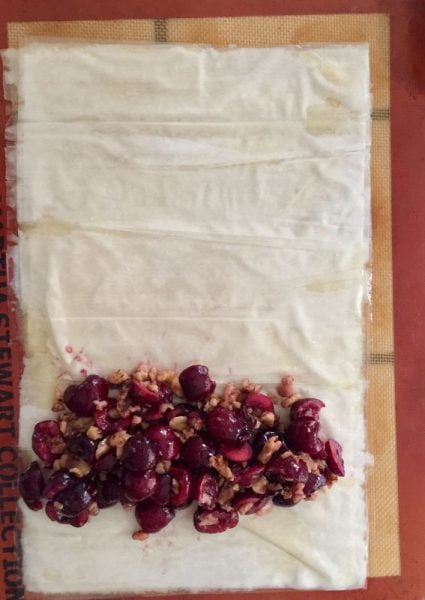 Place on buttered layered phyllo sheets, leaving edges clear for folding. I love placing my phyllo on a silpat, it's doesn't stick and phyllo can be easily rolled.
Don't be afraid to pack the cherries in a mound, as they cook they do reduce in size.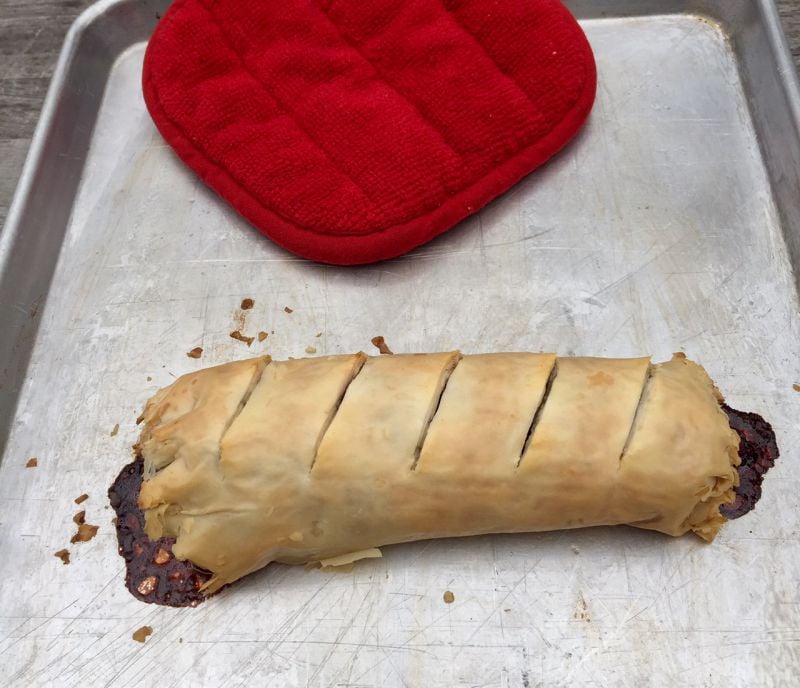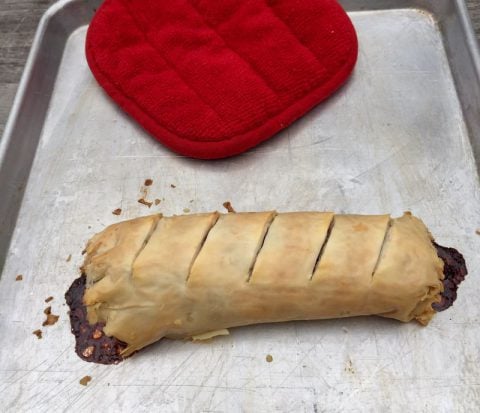 As it comes out of the oven let it rest for 15 minutes before cutting. It does ooze out of the sides. I guess I just stuffed it too much, but it was delicious!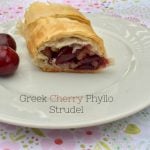 Greek Cherry Phyllo Strudel
Can't beat this family recipe from our recipe favorites. Strudel with phyllo makes a quick summer dessert for your dinner any night. You can change up the recipe with apples, pears, and strawberries.
Ingredients
3

cups

fresh pitted cherries, halved

1/2

cup

sugar

2

tablespoons +1 teaspoon

tapioca powder

1-1/2

teaspoons

cinnamon

1/2

cup

chopped walnuts

dash

salt

dash

vanilla

8

sheets

defrosted phyllo dough

1

stick

melted butter
Instructions
Pre-heat oven to 350 degrees.

In a bowl combine the drained cherries, sugar, tapioca, cinnamon, walnuts, salt, and vanilla. Let sit for 15 minutes.

Place the defrosted phyllo sheets on a clean dish towel. Cut parchment paper or use a silpat pad on your work surface.

Lay the first phyllo sheet down and butter , and repeat until all 8 sheets are done.

Place the cherry mixture, 2-inches from the bottom and sides. Roll up the strudel tucking in the sides.

Place the strudel on a greased sheet tray. Brush the roll with butter. With a sharp knife, score the top with 1- inch marks.

Bake in the oven for 40-45 minutes until light brown.
Recipe Notes
You may use jarred or frozen cherries for this recipe. Make sure you drain the fruit thoroughly, before adding the rest of the ingredients.
These are scored before baking so it gives a nice clean cut. If not scored beforehand the phyllo begins to crack all over as you cut each slice.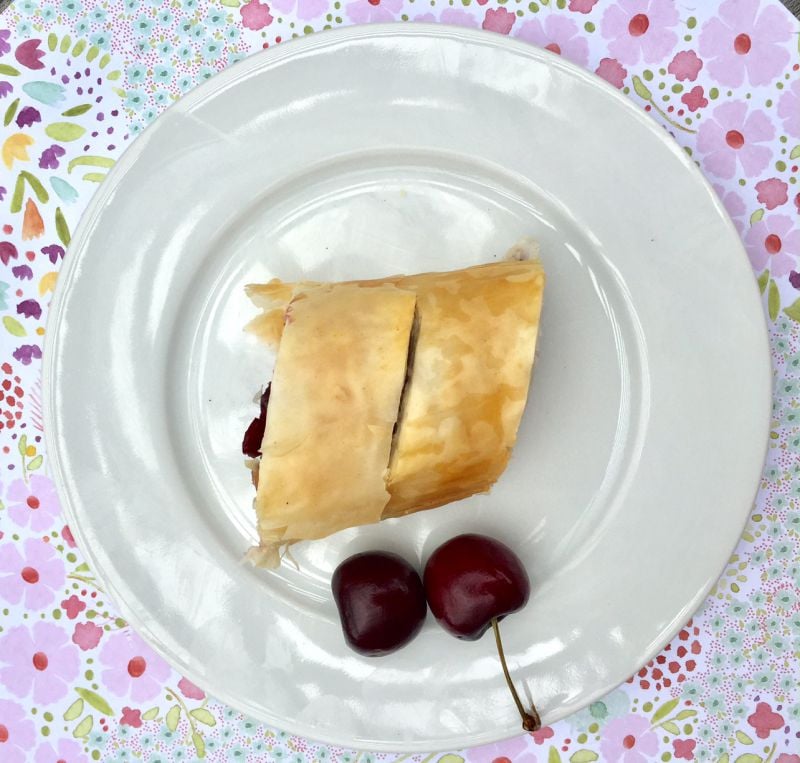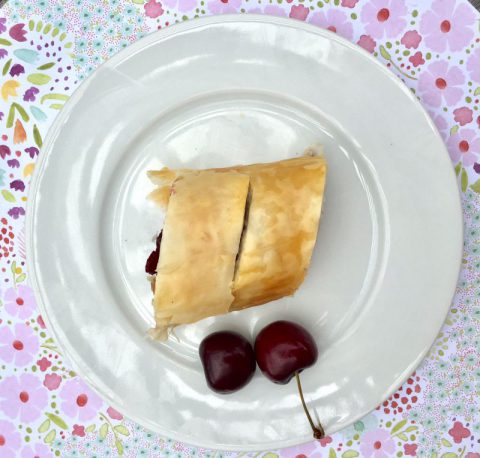 Have a cherry of a summer!
Mary
Here are other cherry recipes on my blog:
Chocolate Rice Pudding with Cherries
Quinoa with Wild Rice and Cherries
© 2017, Mary Papoulias-Platis. All rights reserved.