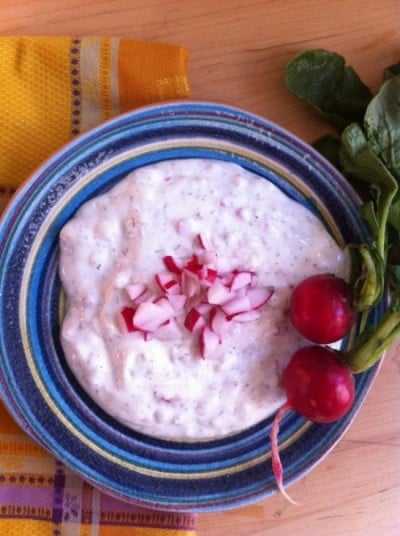 What are root vegetables and how do you use them in your weekly meals? First things first, I've compiled my Best Root Vegetables for you and your family. Let's identify what root vegetables are. Fall is the season root vegetables are available and  abundant at the farmer's markets. Their sizes vary from tiny round radishes to large knobby celery roots.  
Root vegetables
 are plant roots used as 
vegetables
. Here "root" means any underground part of a plant.
[1] Wikipedia  
 Grown in the soil, many carry high nutrient levels.  Rich in nutrients,  the carrot which shouldn't surprise you has the highest amount, the leek, and potato follow. Protein can also be found in some root vegetables but their levels are quite small; such as the beet- 15%, potato-11%, sweet potato 6% and yam at 8%.  As you can see from the chart there are thousands of types of root 
vegetables
 and varieties around the world. We may never know the exact number. Read more
Here
.
Also, to listen to the my podcast from the Live Radio Show.
 So what are these unknown vegetables and how do we use them in the kitchen?  Let me list some of the most common vegetables for you, so you can get started.
Beets : they can be eaten  or roasted, with an earthy sweet flavor.
Celery root: Once peeled, underneath is a creamy white flesh often tasting sweet like the stalks. Can be shaved for salads, or cooked in stews.
Radishes: Can be eaten straight from the garden with a sweet, crisp texture with a zesty juice.
Jicama: peeled with a crunchy texture. Added raw to salads or use as a chip for dips.
Parsnips: A delicate taste,a cross between a carrot and  parsley. So versatile, for soups, roasted,and mashed
Rutabagas: Milder , sweet and creamier than turnips , use in the same dishes as the parsnip.
Fennel bulb: can be eaten raw,shaved in salads, and often called "sweet anise", a licorice taste. When cooked it becomes sweeter.
Techniques for Cooking Root Vegetables
Roasting: Vegetables are cut into pieces, placed on a sheet pan with a drizzle of olive oil and salt and pepper. Oven pre-heated at 400 degrees  for 35-45  mintues.
Baking: Whole vegetables can be baked in the oven at 350 degrees until tender.
Grilled: Vegetables can be placed in a well-oiled basket, with salt and pepper and spices and turned occasionally until tender.
Boiled: In a large pot vegetables can be boil, but not quite the flavor as the above methods.
 My beginning  5  categories to get you started cooking with roots.
Soup
Pasta
Salad
Mashed or Puree
Roasted
Meatloaf
I have gathered recipes from other sources, as well as my site. Just starting with these recipes can give you a head-start in a more healthful diet for your family.
And remember just having fun in the kitchen with your kids is what counts!
Soup 
Potato, Leek, and Fennel Soup Tomato Fennel Soup Red Lentil with Turnip and Parsley Split Pea Soup with Parsnips
Pasta
Carrot Mac and CheeseFarfalle with Golden Beets, Beet Greens, and Pine Nuts Ziti with Skillet-Roasted Root Orzo Salad with Celery,Radishes and Dill Pasta with Roasted Fennel and Tomtoes
Salad
Celery,Apple and Fennel Slaw Watermelon,Cucumber, and Jicama Lentil and Celery Root Salad Celery Root, Carrot,and Beet Salad
Mashed or Puree
Mashed Sweet Potatoes and Pears Sweet Potato and Apple Puree Celery Root Mashed Potatoes Potato and Root Vegetable Mash
Roasted
Greek – Style Roasted Beets Roasted Root with Brown Butter,Lemon, and Radish Tops Roasted Root Vegetable with Thyme Golden Mashed Potatoes with Parsnips
Meatloaf
Classic Meatloaf with Roasted Vegetables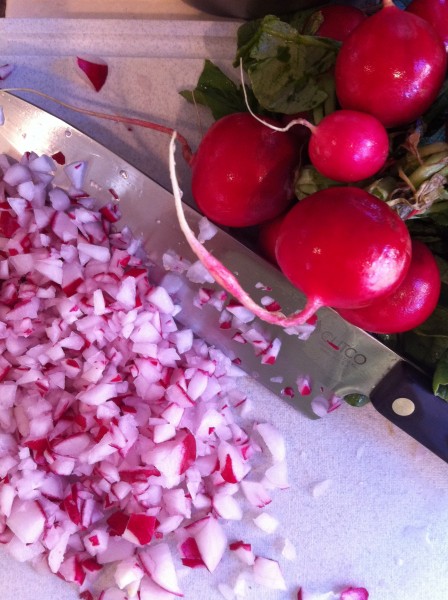 Recipe Type
: Yogurt 
Sauce and Dip
Simple with refreshing flavors comes this creamy sauce with a bit of a tang! Use it to top your rooted vegetables or just as a dip!
Ingredients
8 ounces trimmed red radishes, finely chopped
1 tablespoon chopped fresh dill
1 1/2 cups plain yogurt
1/2 teaspoon salt
1 large clove garlic
Instructions
Place the salt on a chopping board and finely chop the garlic clove on top of the salt.
Place the yogurt in a medium size bowl and whisk until smooth.
Add the garlic and salt, radishes, and the dill.
Mix well and cover.
Chill in the refrigerator for 30 minutes, or store up to 2 days
© 2012 – 2019, Mary Papoulias-Platis. All rights reserved.