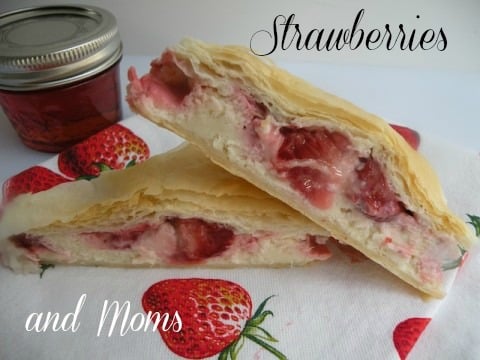 This dessert came from a family recipe that was once lost!  This post title, Strawberries and Moms is a simple one, just because it is simply that and nothing more.  Memories of this recipe comes to my mind every time I happen to drive by and smell the fragrant smelling strawberries from the Strawberry Farm near our home. Helen, my mother-in law originally developed this delicious recipe 20 years ago. In honor of her I wanted to write this post and share a few pictures of her past. Helen is very active in the Greek community singing in the choir and running a Greek food business for over 30 years. She is the diva for the D.I.Y concept in our community. She inspired me to cook, sew and garden from a very young age. So, in honor of her unbelievable talent in all these areas, I decided to post this recipe and make it for her this Sunday for Mother's Day! This is my version of the recipe as I remember it from the past.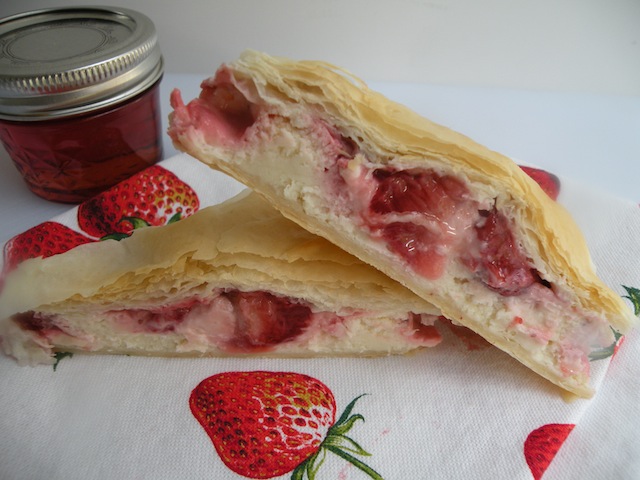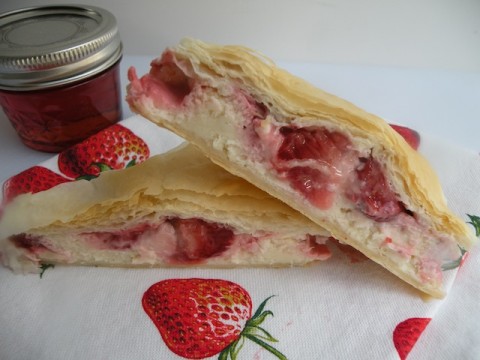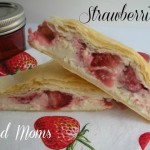 Strawberries and Moms!
If you love strawberries as much as I do, this recipe is an elegant dish for fine dinner parties as well as for outdoor BBQs. This can be made year round by using berries that are in season at your local markets. Serve this cold as you would any cheesecake, and these flavors will explode with freshness.
Ingredients
2

lbs.

cream cheese, softened

1 ¼

cup

sugar

¾

cup

flour

2

teaspoons

vanilla

1

tablespoon

fresh lemon juice

8

cups

fresh strawberries

¾

lb.

of phyllo, defrosted

¼

lb.

butter
Instructions
Wash and remove stem from strawberries. Place on paper towel to dry.

Cut large strawberries in half only.

In a mixer beat the softened cream cheese, sugar, flour, vanilla and lemon juice together until smooth.

Place the butter in a small saucepan and melt.

In a 12" x16" pan (1/2 sheet pan) butter the bottom of the pan.

Place half the phyllo in the pan buttering each layer.

Spread cream cheese mixture over phyllo.

Add the strawberries over the top of the cream cheese layer.

Add the remaining phyllo, buttering each layer.

Cut into squares or triangles before baking.

Bake at 375 degrees for 35-45 minutes until golden. Cool.

Cover and refrigerate before serving.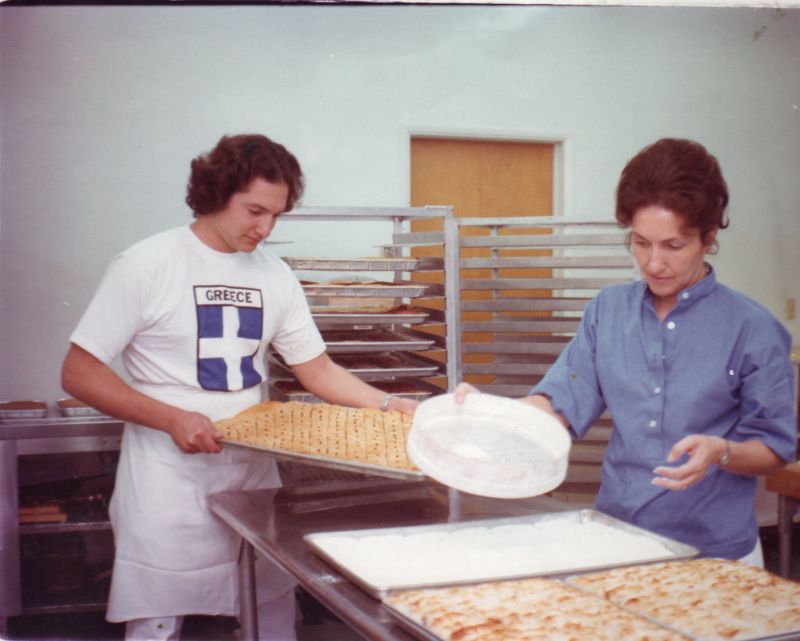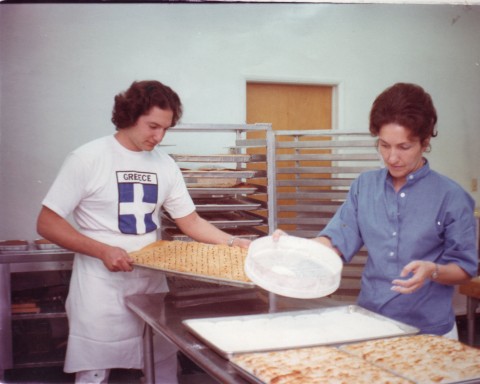 Yiayia Helen hard at work in her pastry kitchen preparing for an event or for the local fair.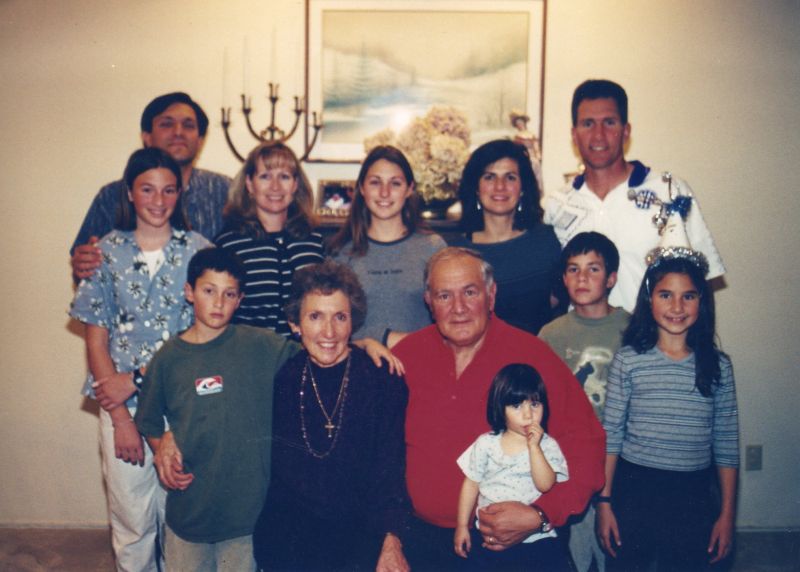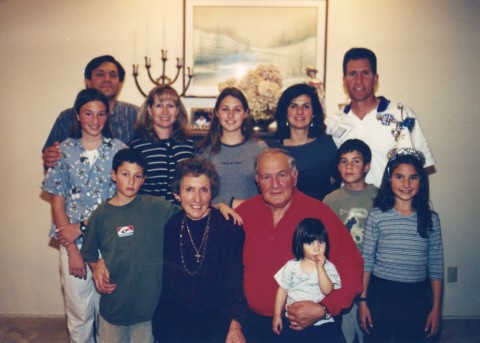 Long family dinners at Papou and Yiyia's house as we gather for a Greek dinner.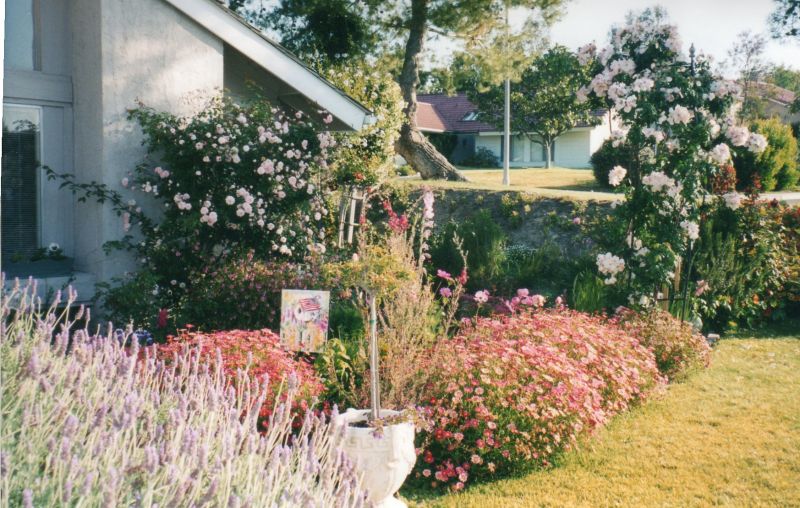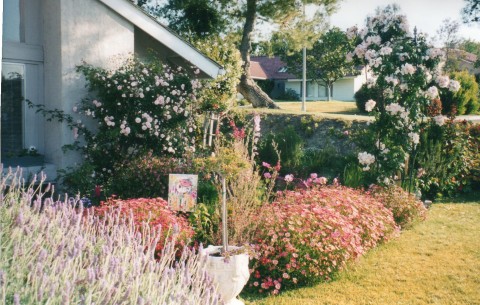 This is my garden today which was inspired from the many garden tours, trips to the local nurseries and the several plant cuttings Helen and I shared together from year to year. She always had information of the latest plants and where to find them. She kept up-to-date with her gardening skills from  the constant reading of food and gardening magazines that she subscribed to year after year.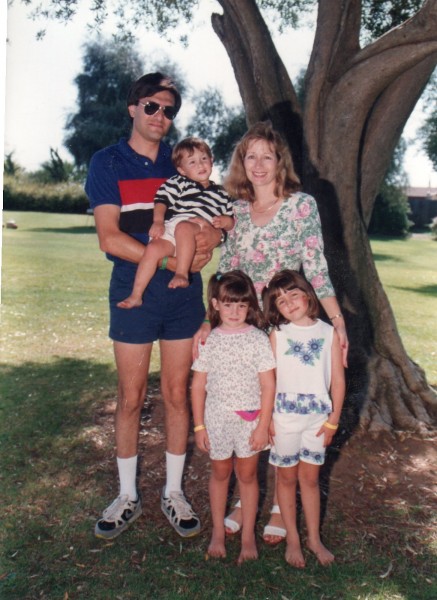 One of my favorite pictures as a mom. Many times I find an old picture, and a new blog post pops into my mind. I hope you enjoyed this little trip down memory lane. And with that, a great strawberry recipe!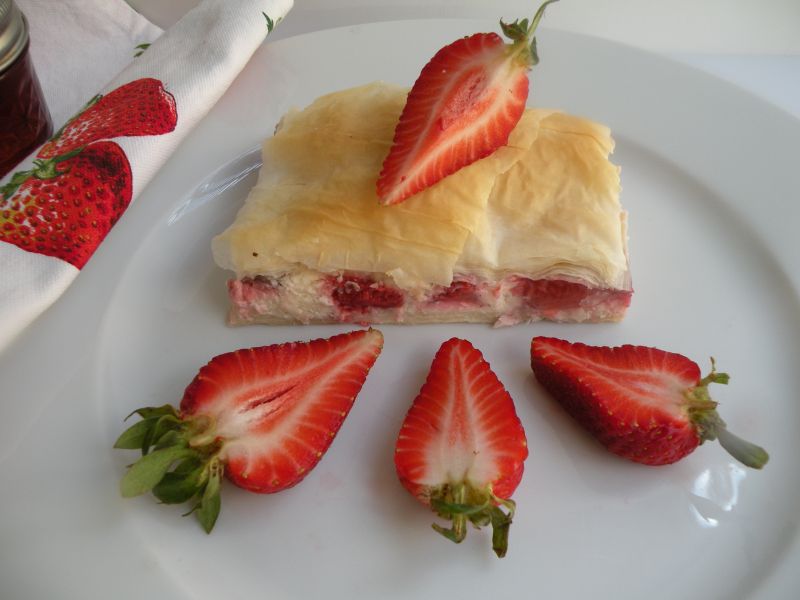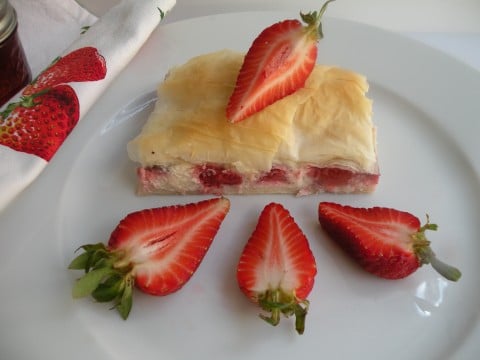 Best In Health, 
Mary 
© 2012 – 2022, Mary Papoulias-Platis. All rights reserved.