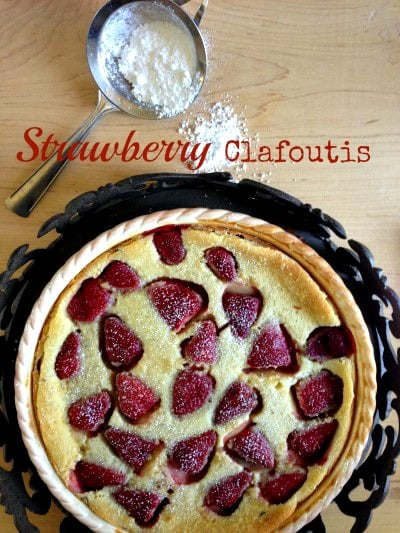 Served warm, this Strawberry Clafoutis can't be beat for an afternoon tea or dessert. Creamy and full of juicy seasonal strawberries this dessert can be swapped out with any fresh fruit of your choice. So master this recipe and keep it handy for a last minute dessert for any of your summertime entertainment. It's classic and a show-stopper for all your guests to enjoy. And don't forget to give it a sprinkle of sweetness before serving.
Clafoutis is a French inspired dessert, using the freshest fruit possible in the recipe with a custard base.  Change it up by adding fresh figs, apples, pears, cherries or blueberries. It's a no crust custard so it's quick and tasty when served warm.

The inspiration for this recipe came from an invitation from The Strawberry Commission to visit Catalinos Berry Farm in Ventura.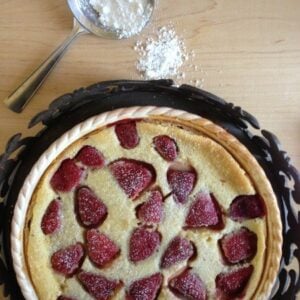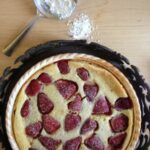 Strawberry Clafoutis
It's strawberry season and desserts studded with strawberries are always welcomed. Try this French inspired classic with a California Strawberry fresh and quick for any outdoor party!
Ingredients
4

eggs

1 1/8

cups

all purpose flour

1

tablespoons

butter, melted and cooled

1 1/4

cup

milk

2/3

cup

sugar

2

vanilla beans, scraped to remove seeds

2 1/2

tablespoons

butter, cut into small pieces - divided

1

lb.

washed strawberries, stems removed

1/8

cup

powdered sugar for topping
Instructions
Preheat oven to 400 degrees.

Lightly whisk eggs in a bowl, add the flour and whisk together.

Add the 1 1/2 tablespoons of cooled butter and whisk.

Add the milk and whisk until blended, then add the sugar and vanilla beans. Mix gently.

Butter a 8 1/2 inch pie plate, with the remaining tablespoon of butter.

Spread the strawberries in the plate.

Pour the batter over the berries.

Place the dish on a sheet pan and carefully place in the oven.

Bake for 10 minutes, then reduce the temperature to 350 degrees and bake for another 15 minutes.

Scatter the remaining 1 1/2 tablespoons butter pieces over the top and bake for another 5 minutes.

To test: Insert a small knife into the center, if it comes out clean it's done.

Sprinkle with powdered sugar and serve warm.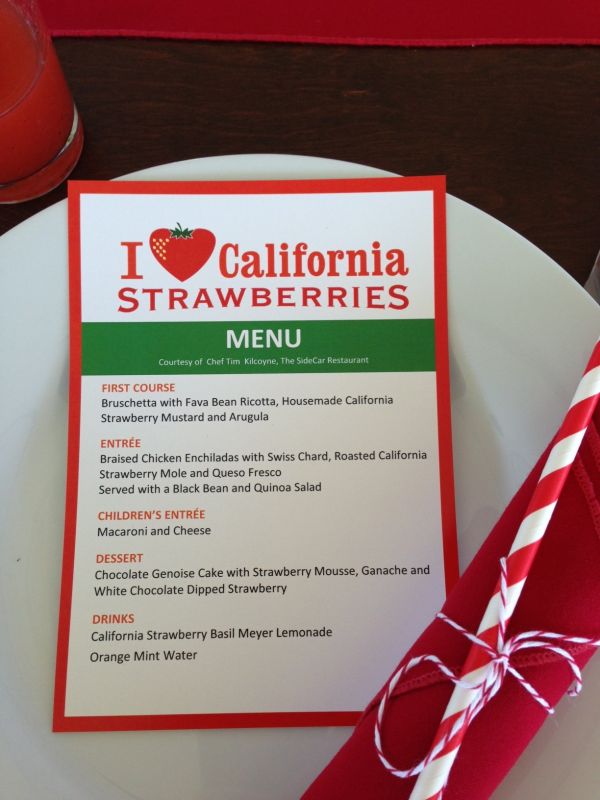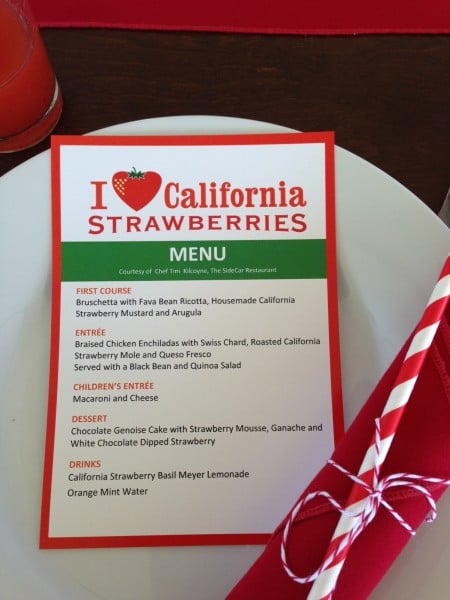 Last month, Laura Bashar and her daughter Lily and myself packed up our bags for a day-trip to Oxnard to visit a strawberry farm. Who would turn that down? We were among many fellow food bloggers and friends.  This was orchestrated by the Strawberry Commission, and they exceeded all of our expectations. Set among the fields was a covered canopy for outdoor enjoyment where we gathered and ate a scrumptious lunch and dinner along with refreshing berry drinks .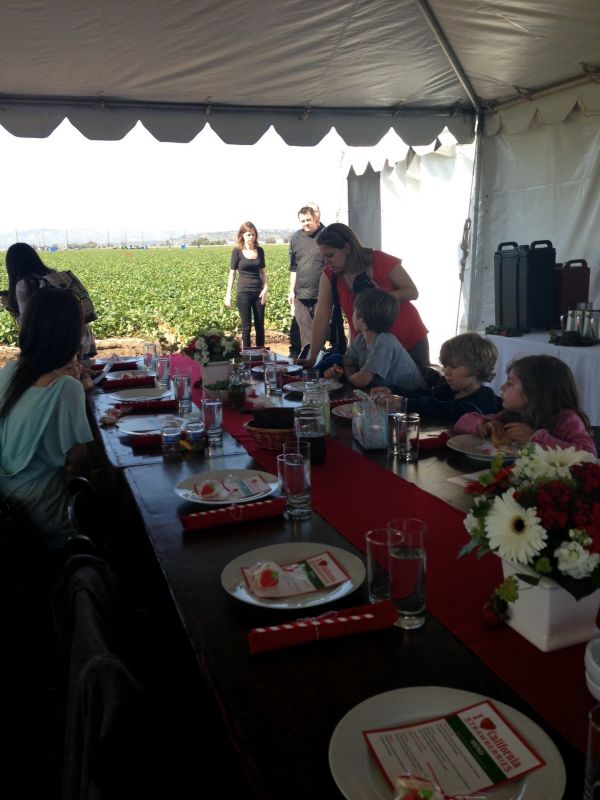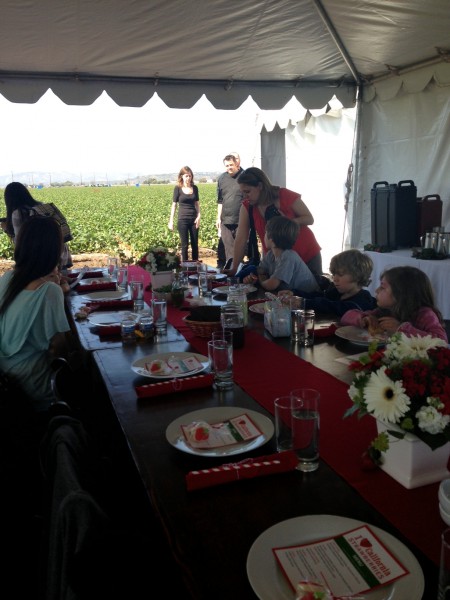 We stumbled around the fields with owner Bill Reiman,  5th generation farmer, who educated us in the berry business and practices on his farm. We pinched soil samples, asked multiple questions about the various berry-types, and ran through his fields capturing crazy photos for our blogs. I bet you can just picture us – well here we are. Can you tell we love pictures?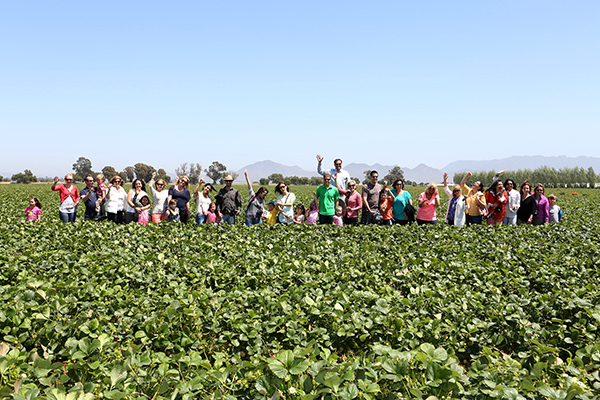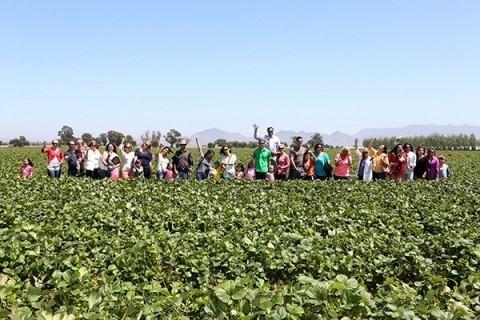 Many of the bloggers brought along their families for a beautiful warm day of an endless supply of fresh vine-ripened strawberries for picking. It was fun watching Rachael and her husband trying to keep up with their adorable energetic daughters. Visiting with Dorothy, on the short bus ride through the fields made us both realize we have very similar backgrounds- who would have  known! I also had a chance to sit down with two terrific bloggers, Tess and Jackie during lunch as we marveled at the entrees as they kept appearing! Best of all, I had a chance to really get to know Jeanne and her two kids as we're trying to get a word in edgewise. It turned out to be such a fulfilling day of conversations and laughter under the sun.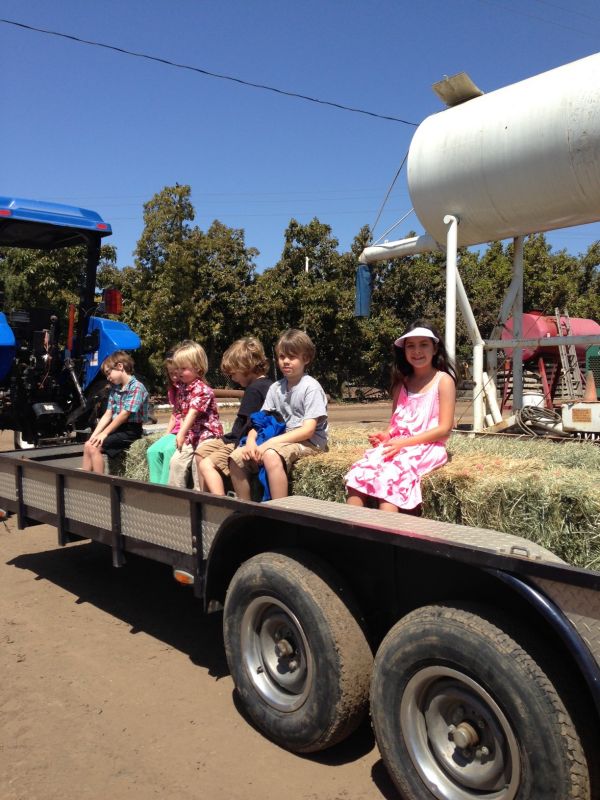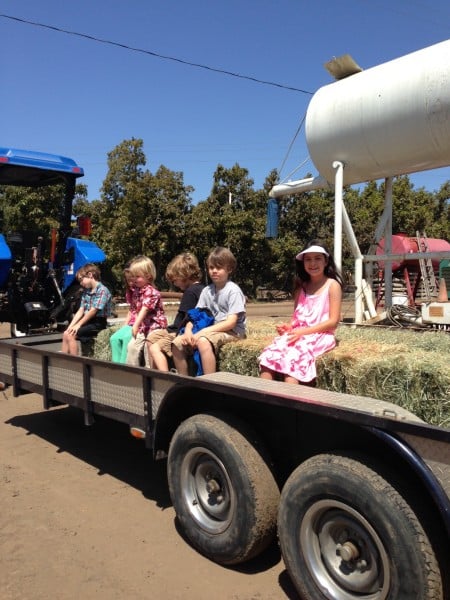 Among the many activities was a trip into the manufacturing plant, observing the train of events the berries pass through in order to get them ready for packaging and delivery. I can't believe this is all happening within one day of picking, so they may be shipped out fresh for the stores. Not only was it cold, but we all didn't want to leave after observing these strong overpowering  machines. But, we finally left as our lips began to turn this lovely blue color and our skin started quivering.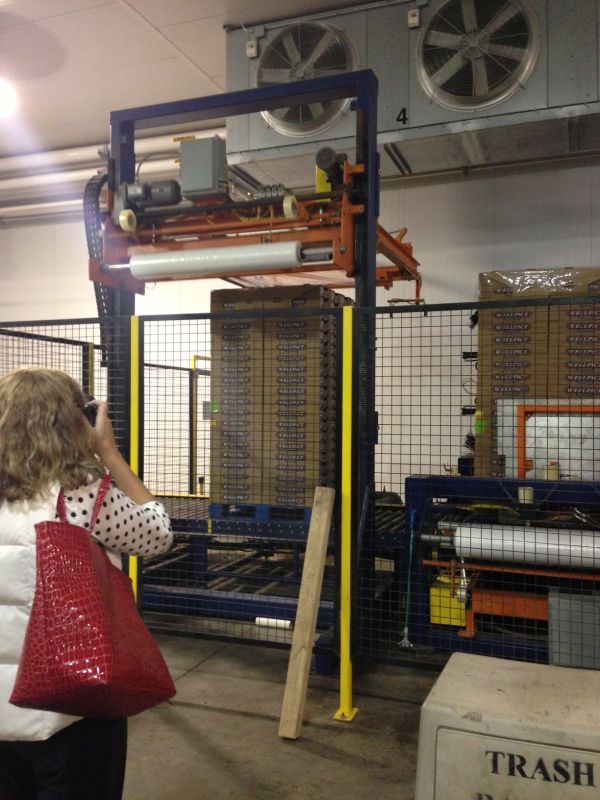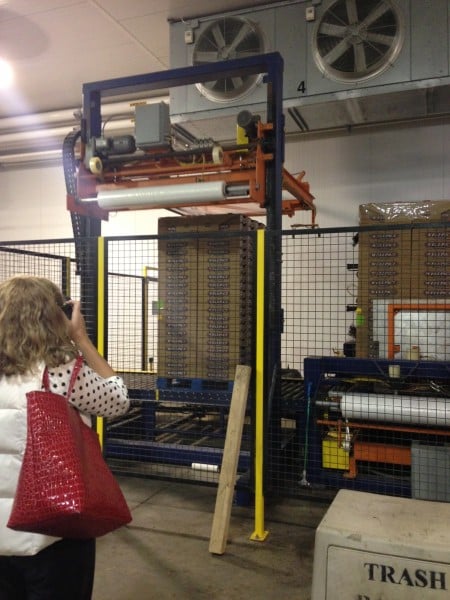 Lunch and dinner was prepared for us by Executive Chef Tim Kilcoyne, owner of The Sidecar Restaurant in Ventura. We scarfed down every bite of his berry-delicious meal which surprised me in every form of his creativity! He prepared us an incredible and original feast of goodness.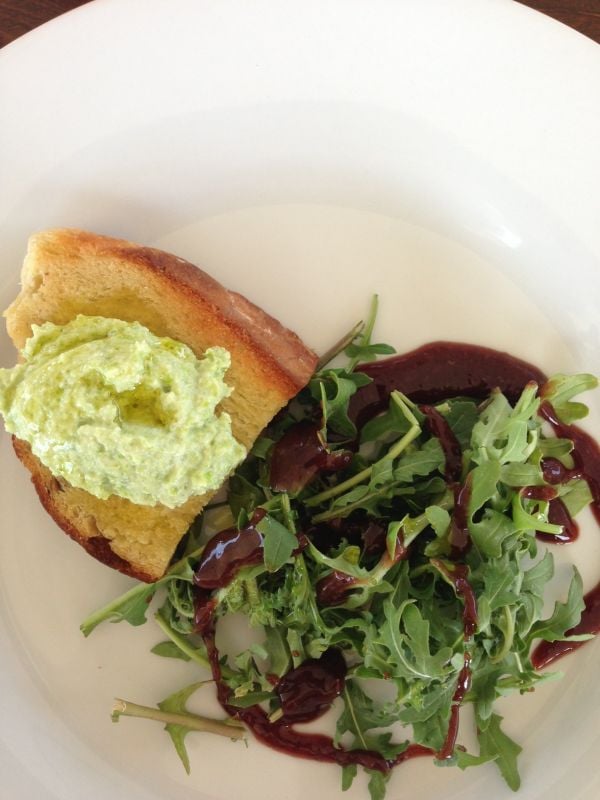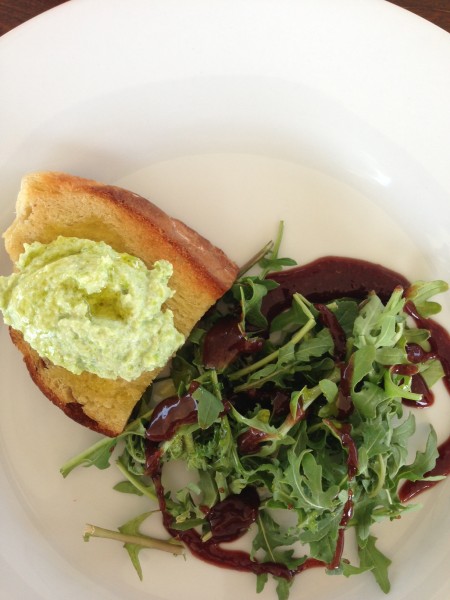 The menu:
Strawberry Basil Meyer Lemonade and Orange Mint Water
Fava Bean Ricotta and California Strawberry Mustard and Arugula Salad
Chicken Enchiladas with Swiss Chard and Roasted Strawberry Mole – Oh My!
Black Bean and Quinoa Salad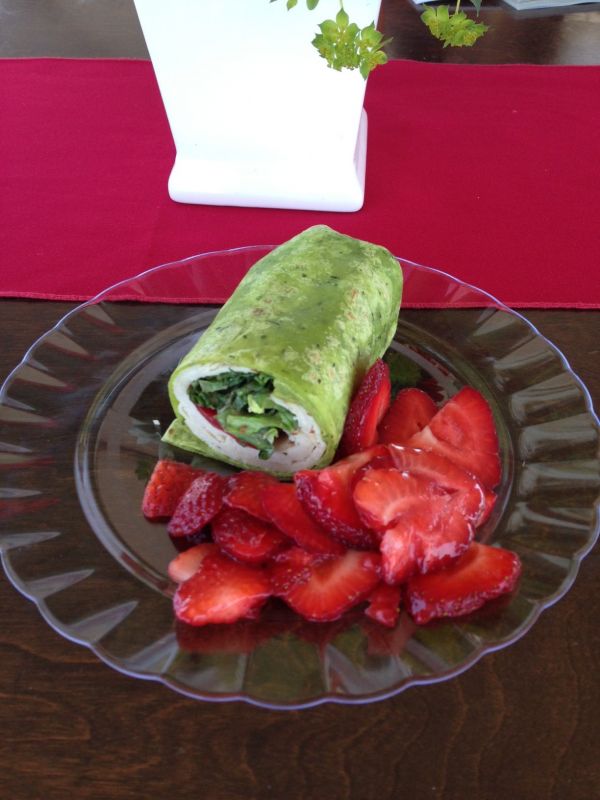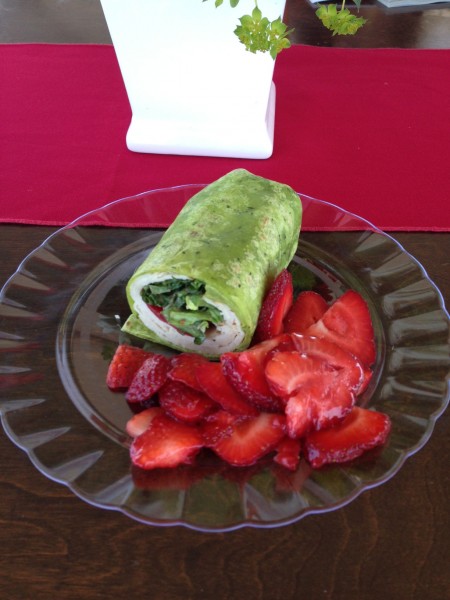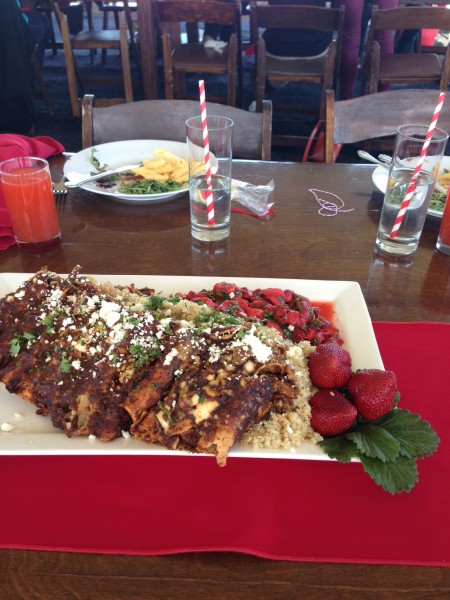 Afterwards we were treated to grab bags and this incredible strawberry bomb from Chef Tim! He fortified us with all of the necessary nutrients from strawberries we could possibly have in one day. I was amazed at the high Vitamin C levels these berries pack in one bite. Also we learned they are high in fiber, folate and potassium. That's quite a punch from such a small fruit.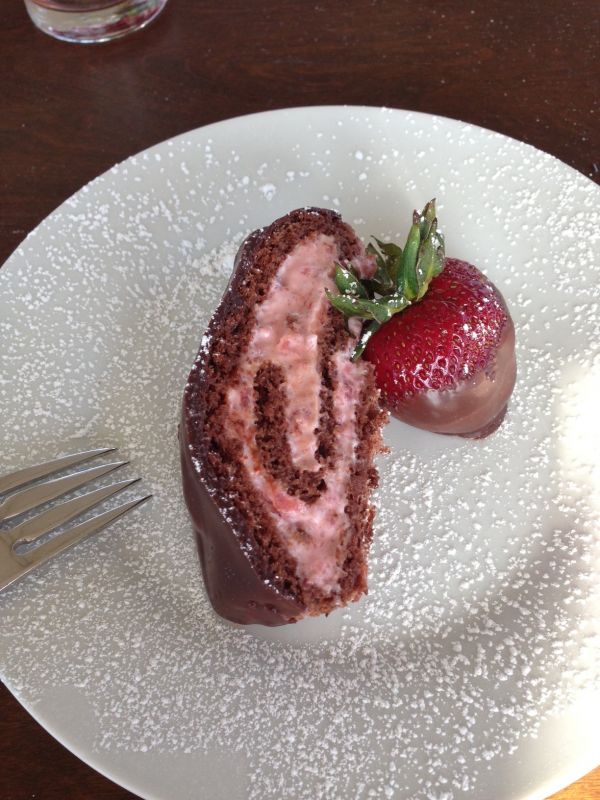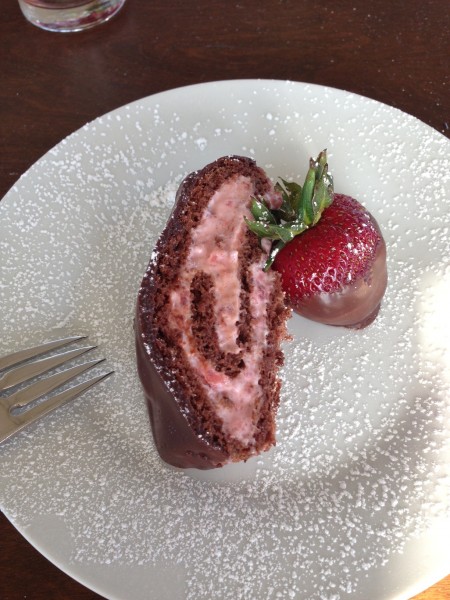 He calls this his Chocolate Genoise Cake with Strawberry Mousse with Ganache and a Handmade Chocolate Dipped Strawberry!
A special thank you goes to the wonderful staff of the Strawberry Commission, Catalinos Farm, Chef Tim Kiloyne and all the thoughtful companies that donated prizes for the swag.
Connect with California strawberries here: facebook.com/castrawberries,  twitter.com/castrawberries, pinterest.com/castrawberries
Disclosure: This trip was sponsored by The Strawberry Commission and I was paid a stipend to write a blog post.  All  my thoughts and opinions are mine.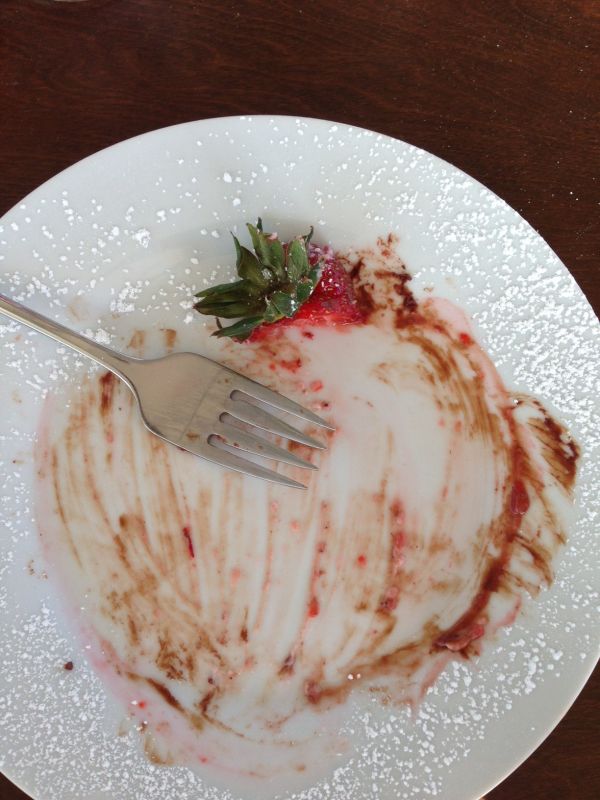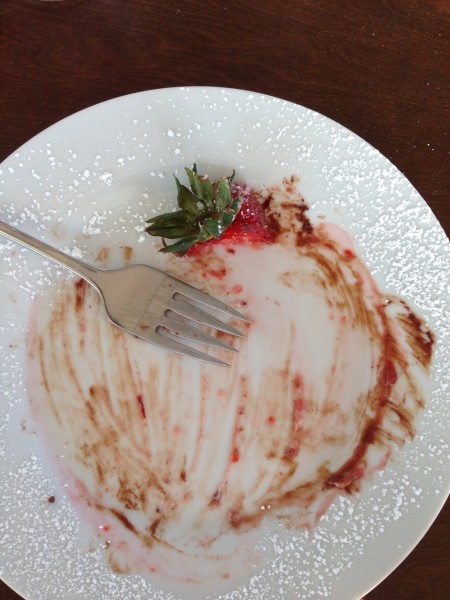 Here are a few more of my custard recipes:  
Greek Custard Phyllo Pie Galatoboureko
Greek Custard with Cinnamon 
Custard with Orange in Phyllo Rolls 
Happy Baking with Strawberries,
Mary 
© 2013 – 2022, Mary Papoulias-Platis. All rights reserved.