I had the opportunity to set up Vista's Farmers Market as my first cooking demo on Saturday morning. I chose to demonstrate quinoa recipes in which I prepared Quinoa Stuffed Cabbage, Quinoa Pumpkin Chocolate Muffins, and a Fresh Quinoa Sir Fry with Vegetables from various vendors. The day was beautiful and I started cooking early in the morning around 8:30, but by 10:30 or so , I had cooked six batches of quinoa stir-fry, and my samples were devoured. The market was full of eager shoppers willing to learn about a new seed, and it's nutitional value in a quick preparation using the vegetables they has just purchased.  A sucessful day, with friends and farmers working together.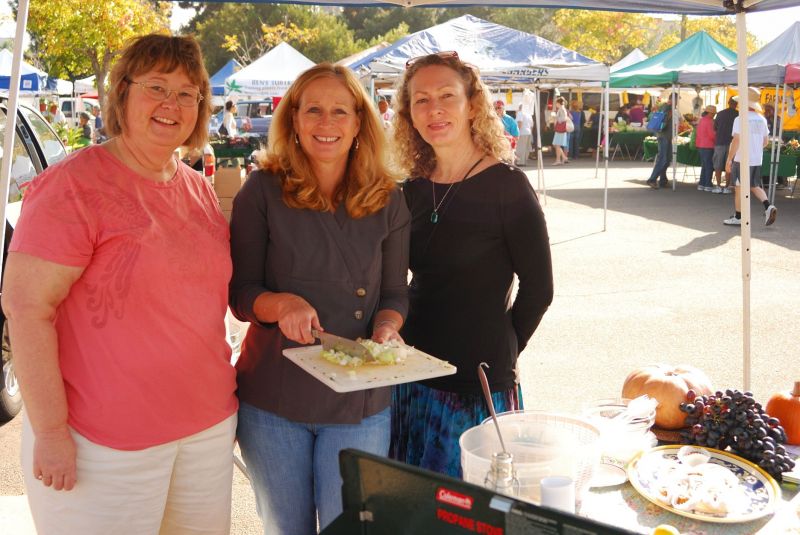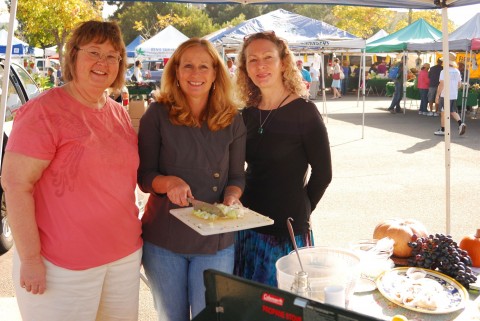 Mimi Holtz a tweet friend came by to see me, and Diane Barnard the coordinator for the market volunteered to help me with a cooking presentation.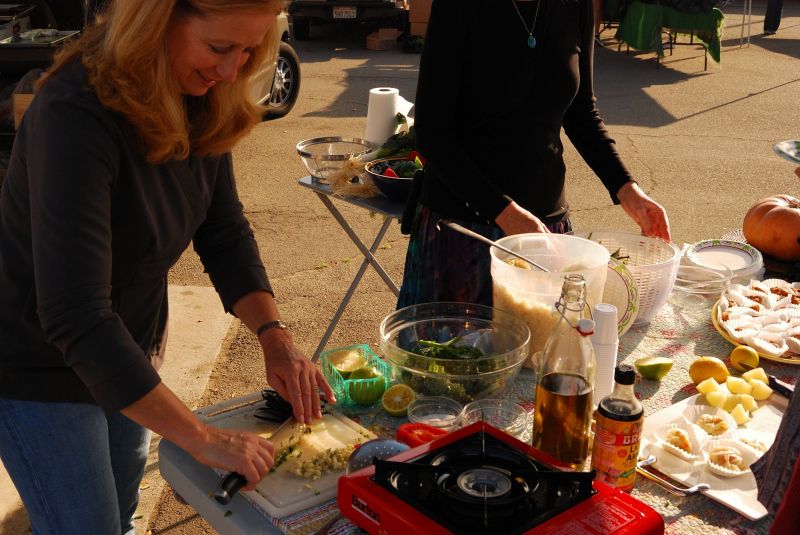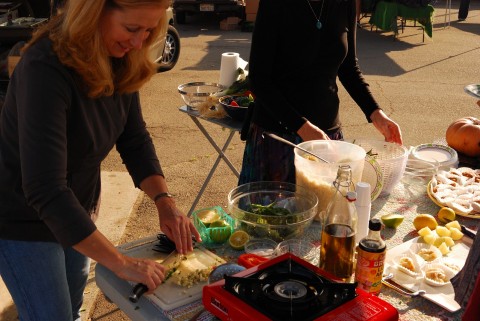 Chopping and prepping for the quinoa stir-fry.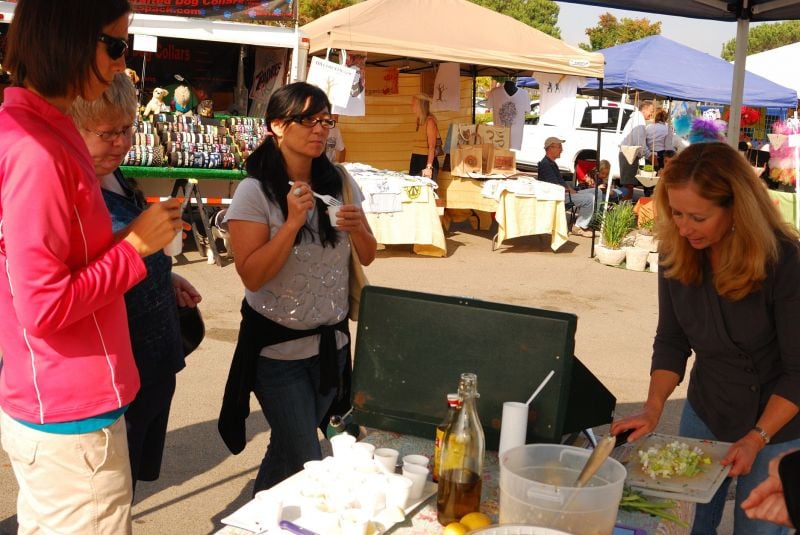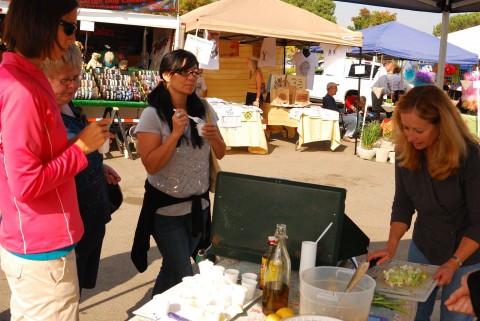 I started fresh with leeks and onions, which perfumed the air, and brought visitors by to see the demo.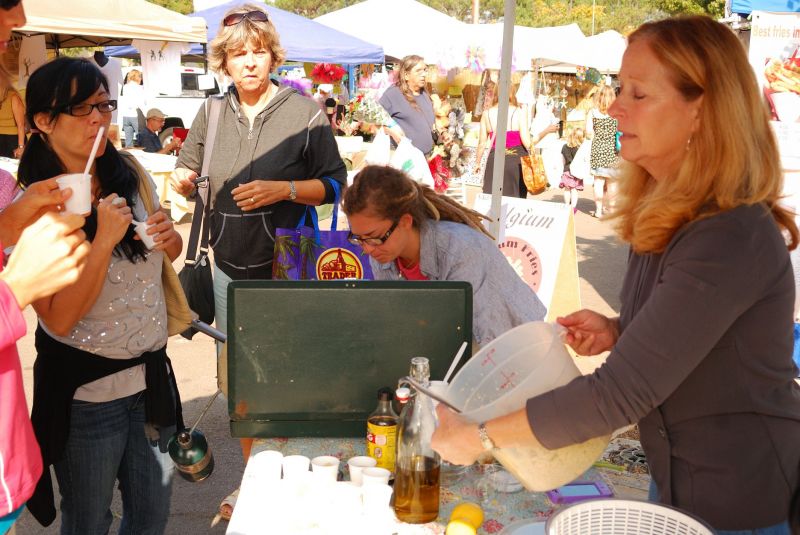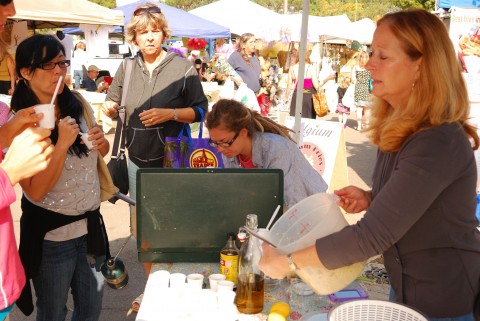 Showing how I prepared the quinoa the night before, and how it can be stored in the refrigerator up to a week for quick dinners.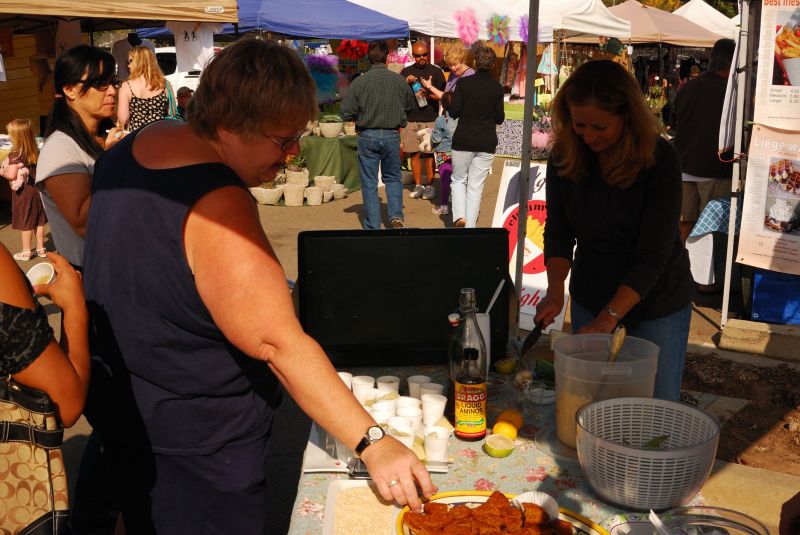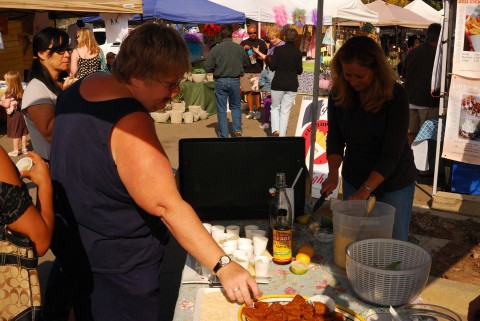 The quinoa muffins were enjoyed by all.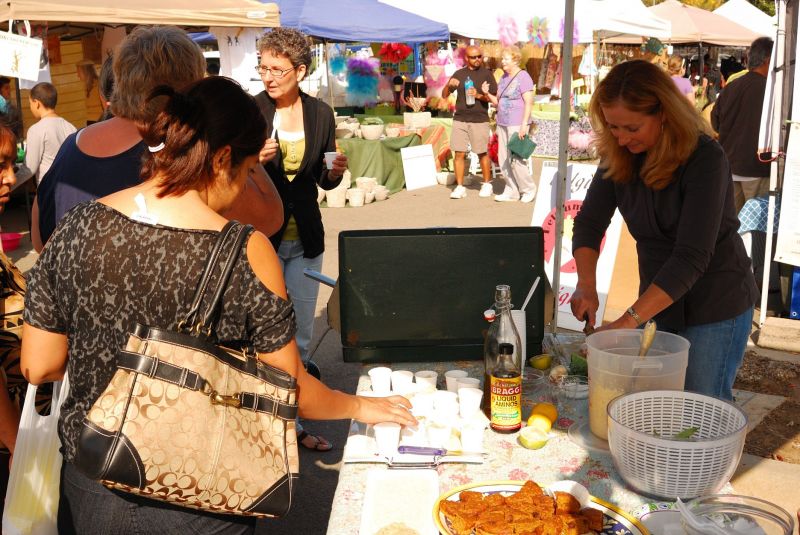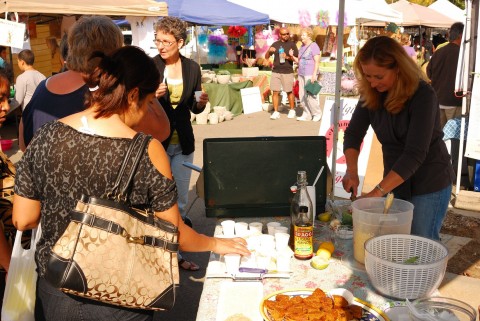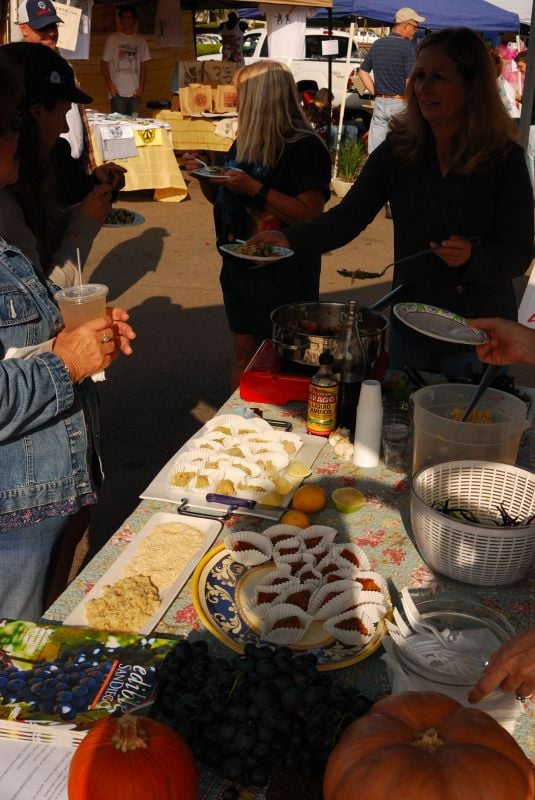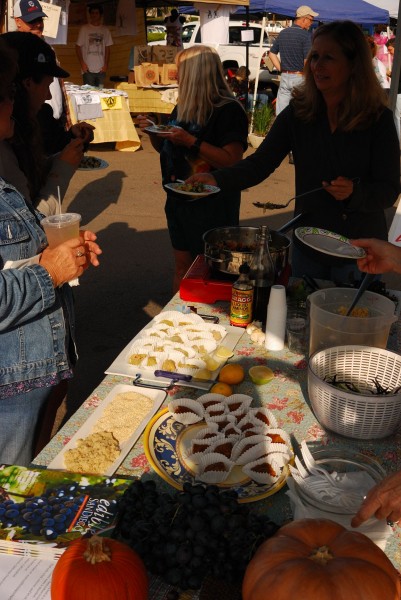 Smit Orchards was kind enough to drop off those beautiful grapes for tasting.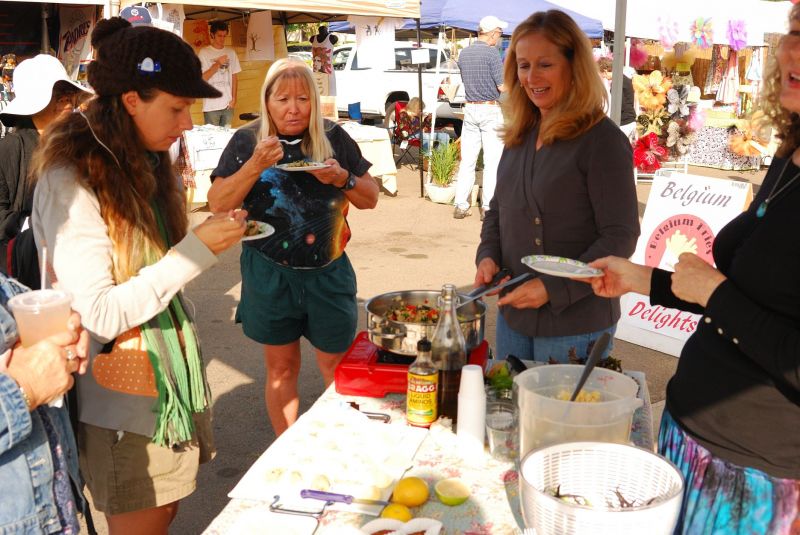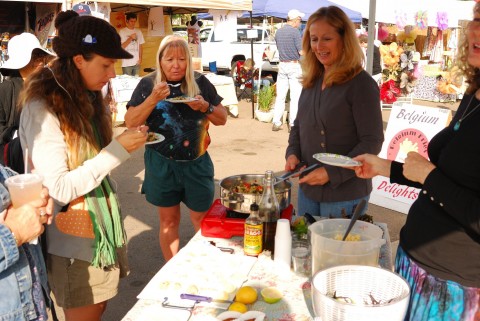 Demonstrating how easy it is to throw together a fast and healthy dinner together.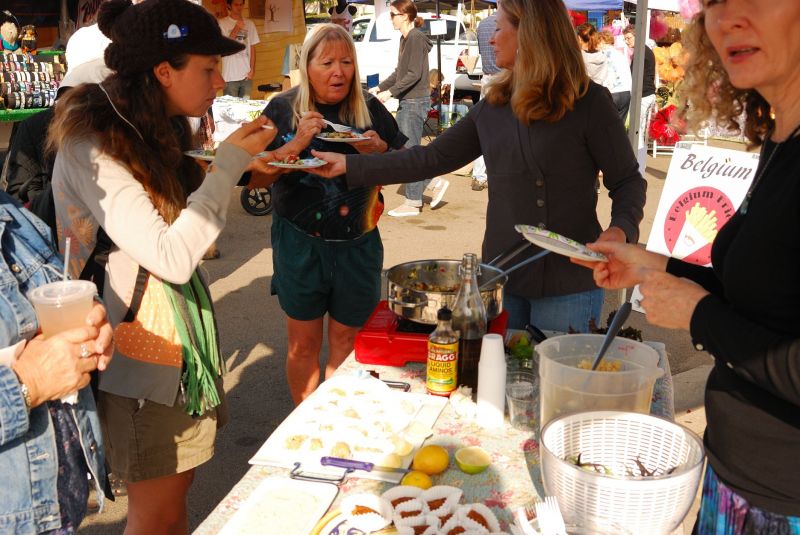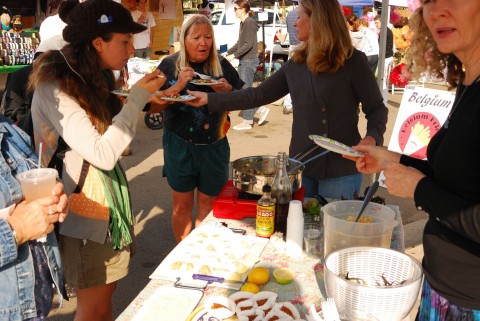 Everyone enjoying the samples.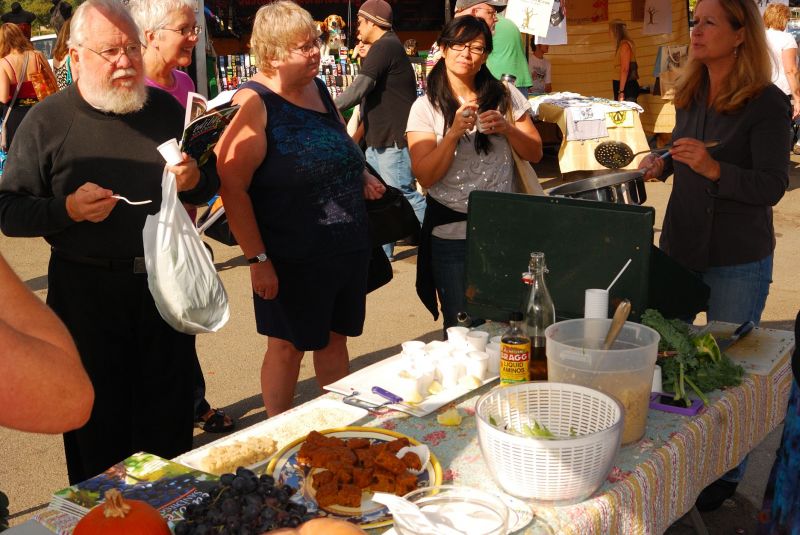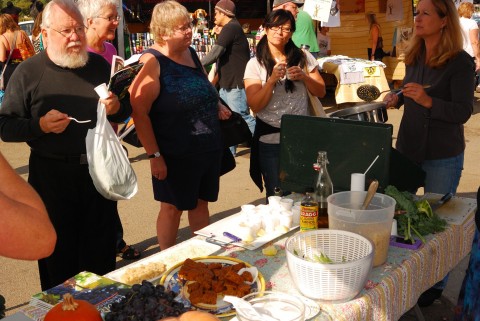 I love teaching about new foods and how to cook them in various methods, so people can take home something new from the visit.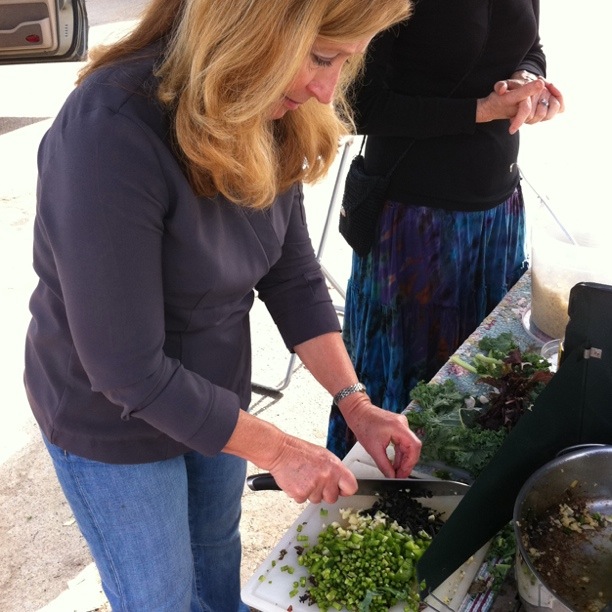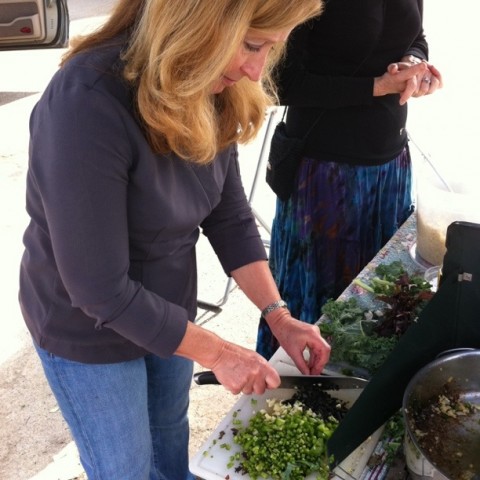 Busy chopping away!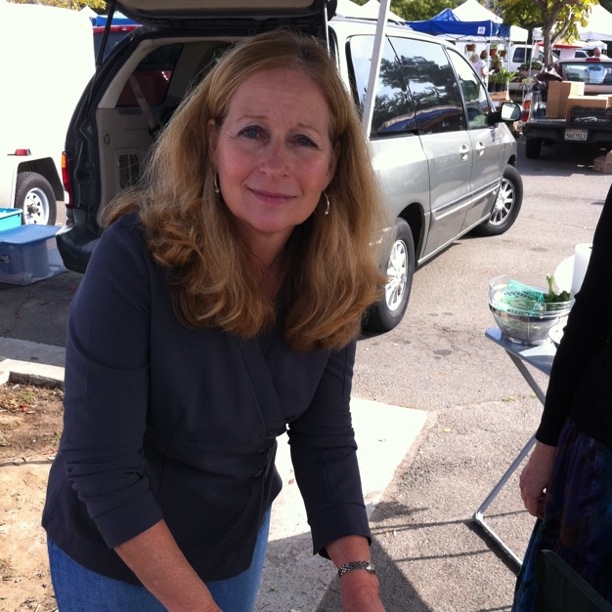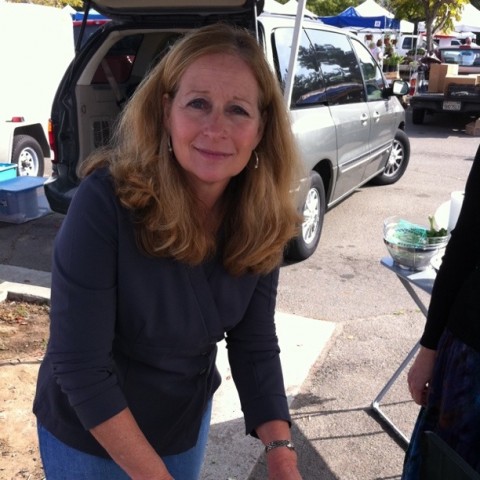 That's all, and I'll see you at the next farmers market in town!
Thank-you to the Vista Farmers Market for inviting me over for the day!
A big thank-you to all the farmers who supported my demo with their beautiful vegetables!!!
© 2011 – 2017, Mary Papoulias-Platis. All rights reserved.