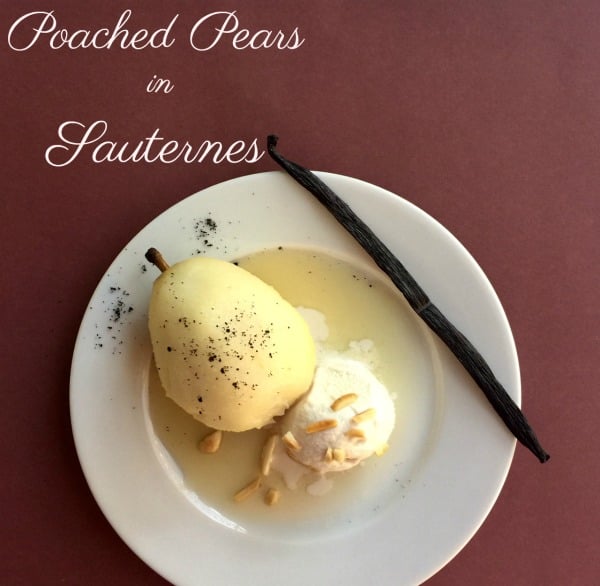 Poached pears is a must on my table for any Fall meal. Both my mother and mother in-law were big lovers of pears, fresh and poached, which they served often in our homes. Most Greeks love their fresh fruit as an ending to their dinners especially in the summertime. This recipe is one of my favorites to serve along with our stews and soups in the cooler nights of Fall. The pears will soak up whatever liquid you select, so you may want to vary the poaching liquid and spices to your liking.
Poaching is a technique which means to cover the food with a liquid and slowly cook in the oven or stove top until tender. Simple and delicious as a quick dessert and don't forget the scoop of ice cream! Alternatives to using Sauternes can be red wine, ciders, flavored waters, or a simple syrup. I added cloves to the wine to give it a Fall flavor but you can use any spice to brighten your liquid.
Why Sauternes?
This is a sweet French wine from Bordeaux which can be made from Semillon, Sauvignon, and Muscadelle grapes.
The taste is the result of a noble rot, which causes the flavor to become a concentrated, flavored wine.
In the U.S. you can find a generic label similar to the French wine known as sauterne.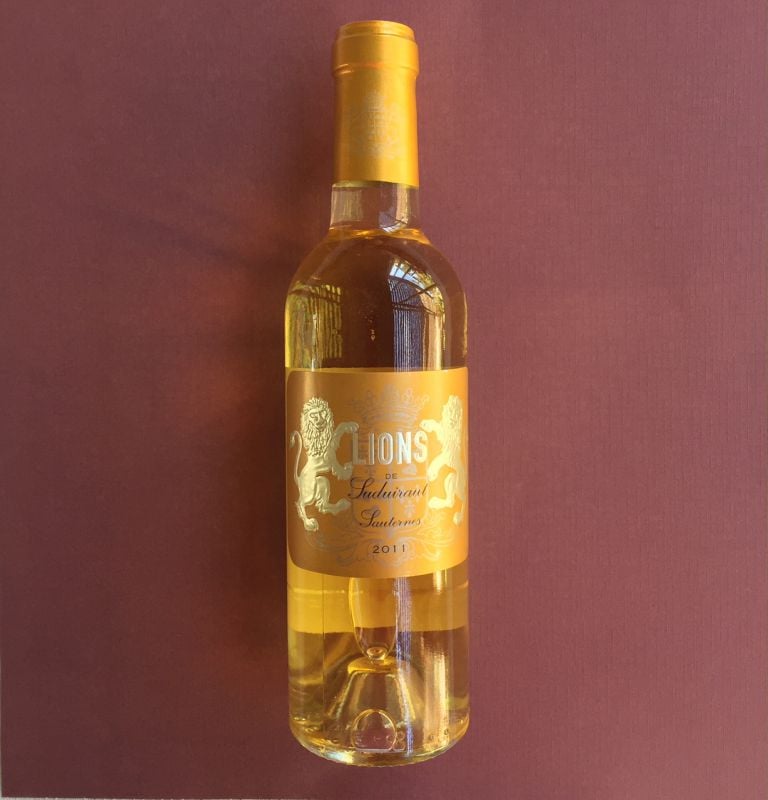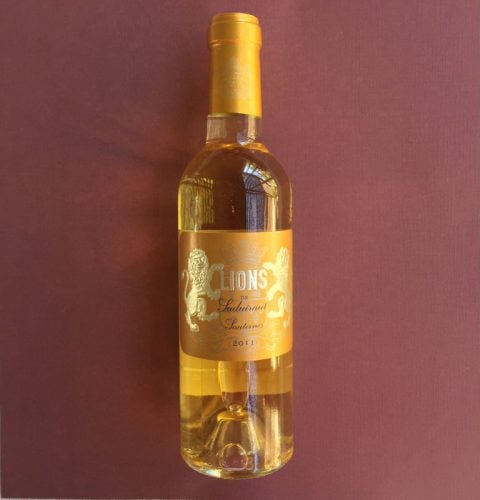 The pear you choose must have a sturdy flesh so it can hold up to the poaching method. The Anjou pear is perfect for poaching. An don't forget the health benefits of pears with Vitamin C, Fiber and Potassium.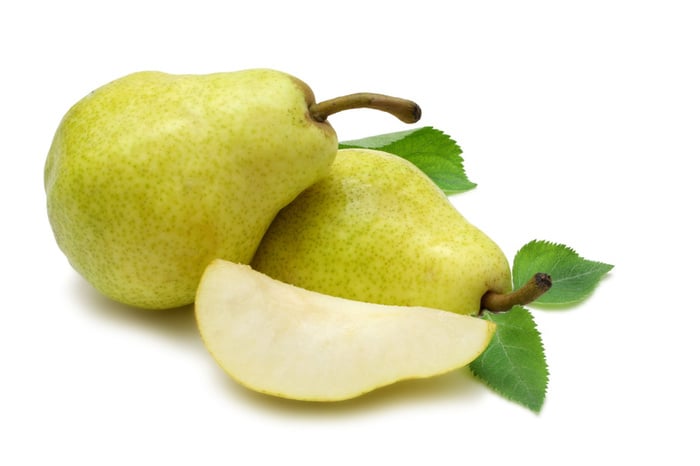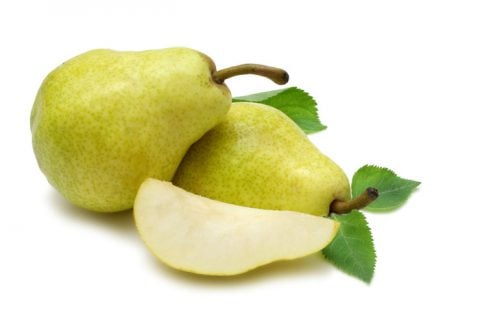 I added a ground vanilla by a company called Tahitian Gold Co. as a fresh touch to the pear as a topping, and a crunch with toasted almonds. And please don't forget the reduced sauce with a scoop of vanilla ice cream. It's delightful!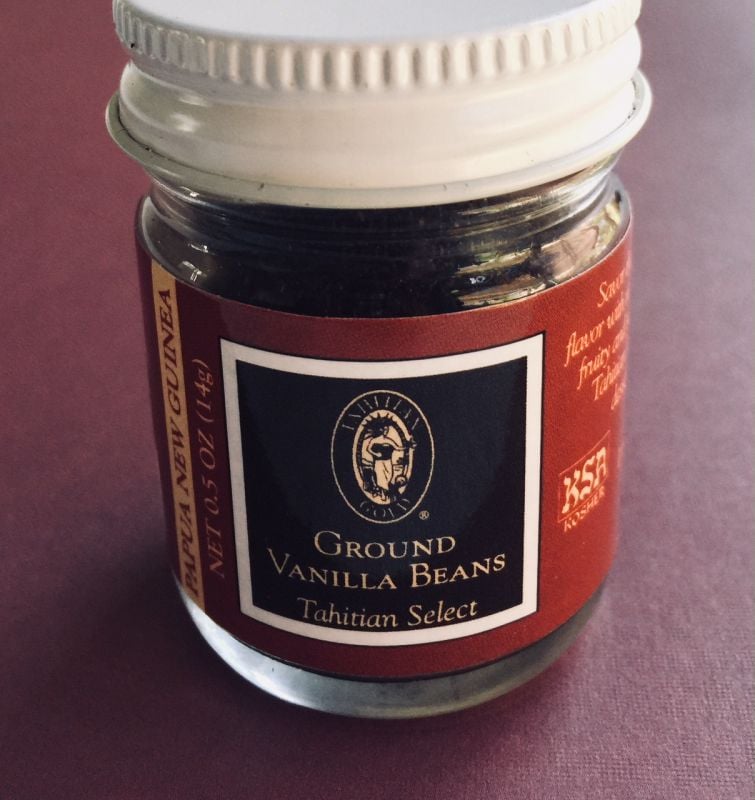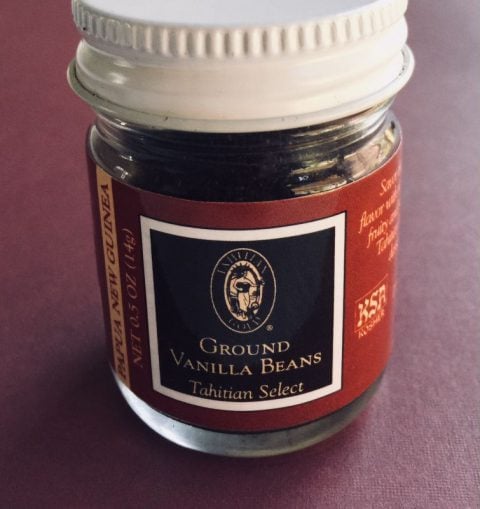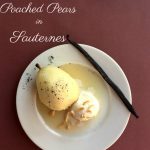 Yiayia's Poached Pears in Sauternes
I have always loved poached pears, a dessert made by my mother and very Greek. Fruit has always been the dessert choice in my home and in most Greek homes. You can poach in any liquid of your choice, add spices and you have a perfumed pear dish to serve your family.
Ingredients
6

large Anjou pears, peeled and cored

2

tablespoons

lemon juice

1

bottle

Sauternes

3

tablespoons

organic sugar

4

whole

cloves

6

scoops

vanilla ice cream

ground vanilla for topping

toasted almonds for topping
Instructions
In a medium bowl, toss the peeled pears in lemon juice, to prevent the pears from turning brown.

In a large shallow nonreactive pan, combine the Santernes, sugar, and cloves.

Bring to a boil on medium heat and add the pears.

When the liquid returns to a simmer, reduce the heat to low and cook until the pears are tender when pierced, 8-10 minutes.

Carefully, remove the pears and set aside. Discard the clove.

Boil the remaining liquid over medium heat , for 8-10 minutes. Remove from the heat and let cool slightly.

Place the pears on individual dishes, add 2-3 tablespoons of poached liquid. You may need to slice a small piece of the fruit, off the bottom side of the pear in order for it to stand up.

For toppings: Sprinkle with ground vanilla, toasted almonds, and add a scoop of good quality vanilla ice cream on top and serve.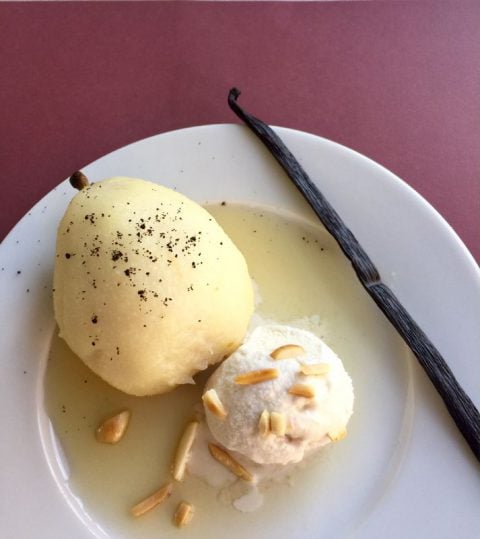 Enjoy these perfumed and delicious pears,
Mary
© 2017, Mary Papoulias-Platis. All rights reserved.