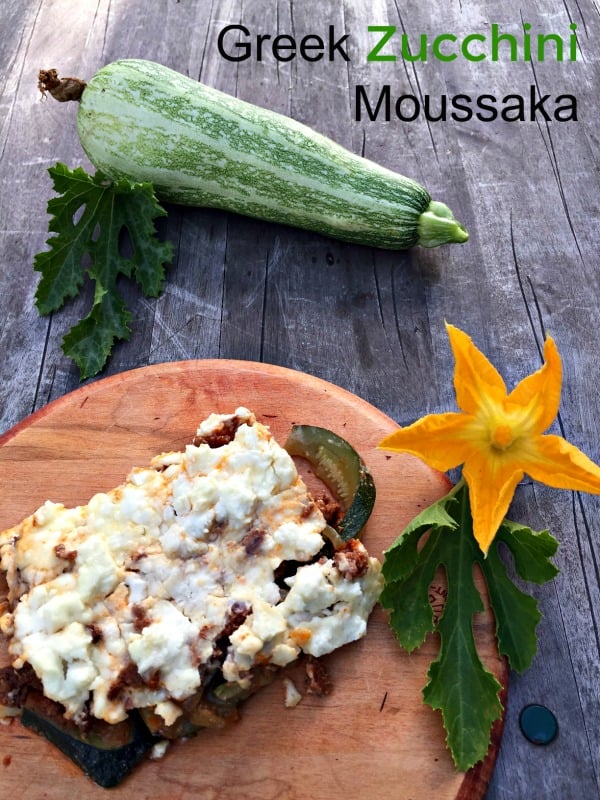 In the summer when garden vegetables are at their peak, my zucchini is always out of control. I've chosen to make a Greek Zucchini Moussaka, that can be made for a quick summer meal. This recipe makes a large casserole size, perfect for company or leftovers.  It's fairly easy to assemble and baking time is short, only 30 minutes. Traditionally, Greek Moussaka is made with fried eggplant, so feel free to substitute it in. This zucchini moussaka dish is a lighter and fresher version for those hot summer nights. You can substitute ground meat, or go vegetarian by adding mushrooms and/or potatoes.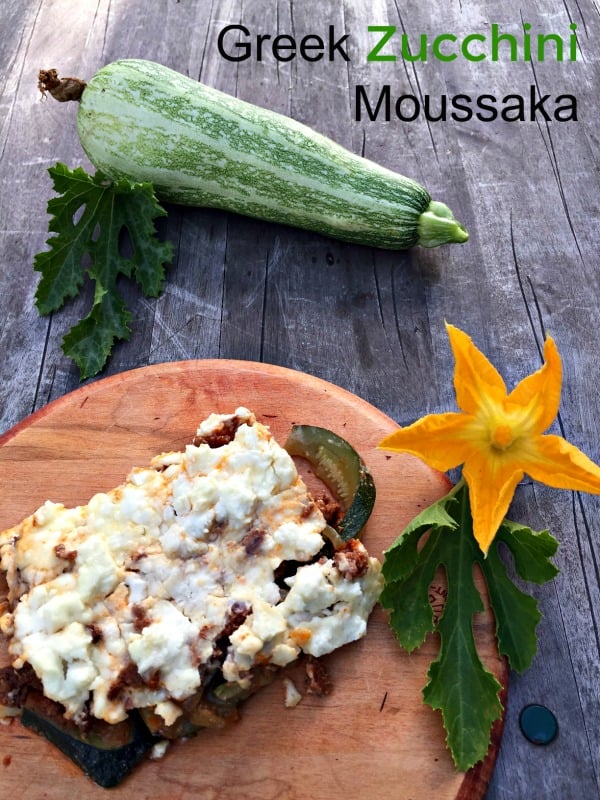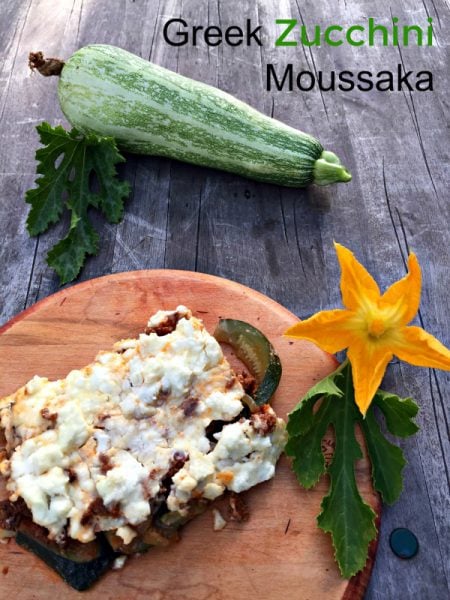 Zucchini Notes to Know
Did you know zucchini is a "fruit?"
Zucchini has been used in folk medicine to treat colds, aches, and various health conditions.
Zucchini is rich in several vitamins, minerals, and other beneficial plant compounds.
To learn more visit this site: Healthline.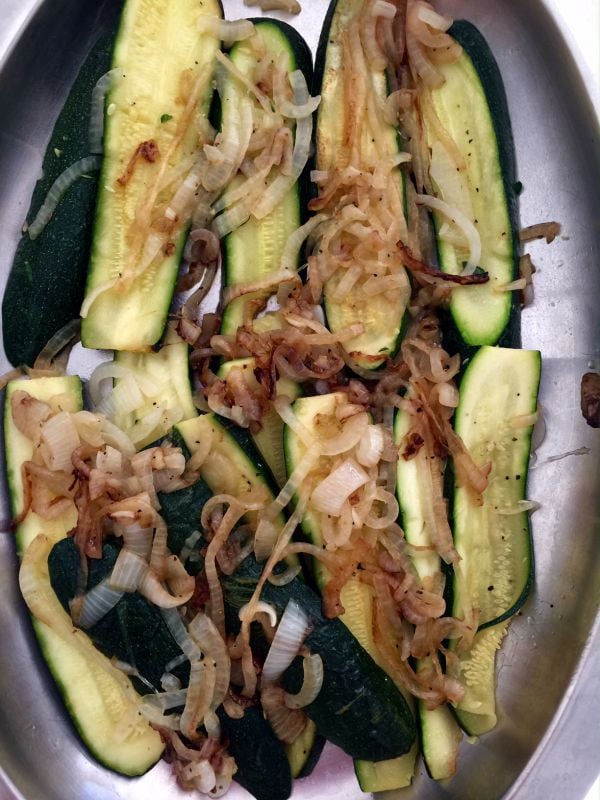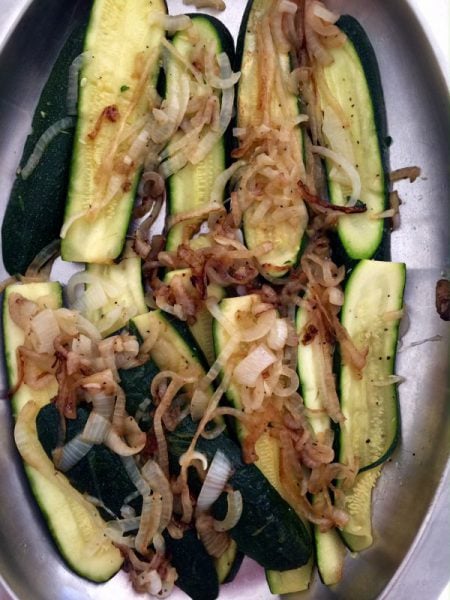 While the vegetables are cooking make sure they are browned lightly. This ensures the zucchini is cooked thoroughly.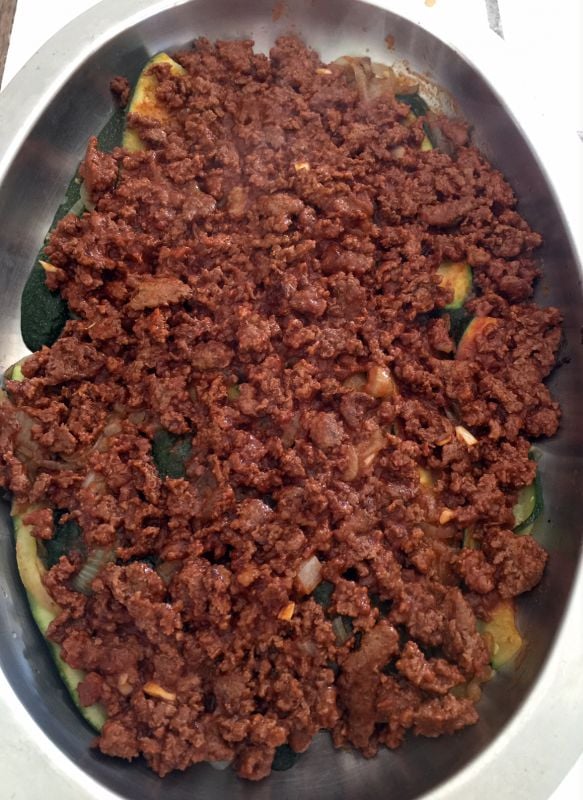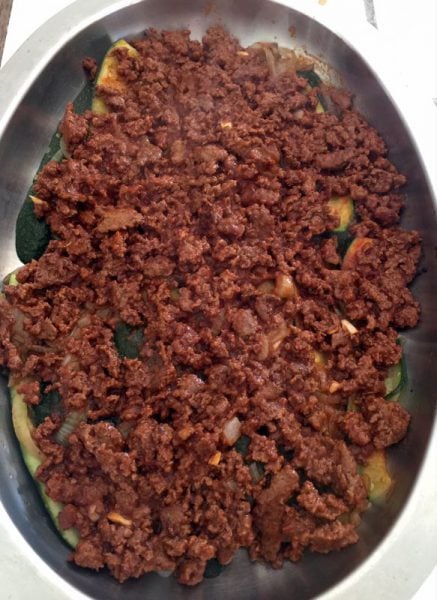 In the same skillet brown the lamb/beef add the seasonings and add to the vegetable mixture.
Combine the egg and cottage cheese, and spread over the top. Sprinkle with feta or Parmesan. This is a short-cut method for weekly meals, traditionally we make a bechamel sauce for the topping. Try and find small curd cottage cheese for a smoother texture. Here, I only had the regular version which is just as good.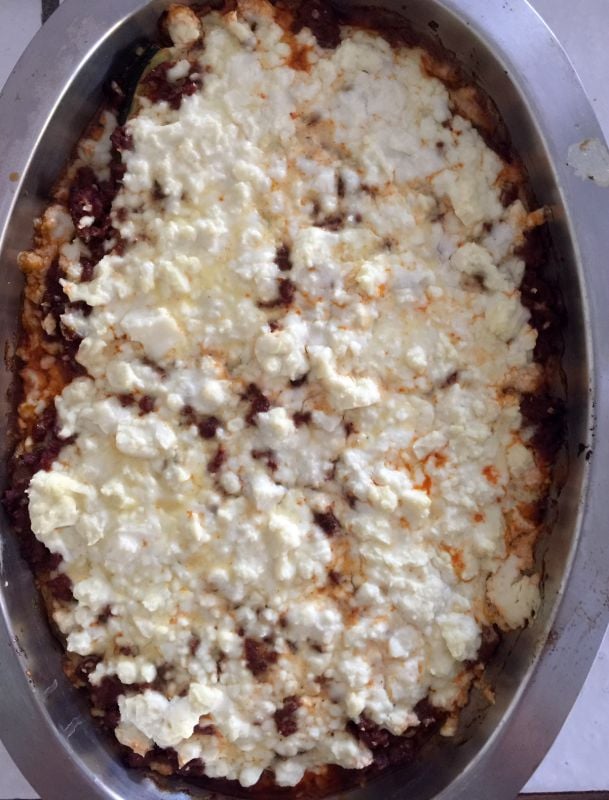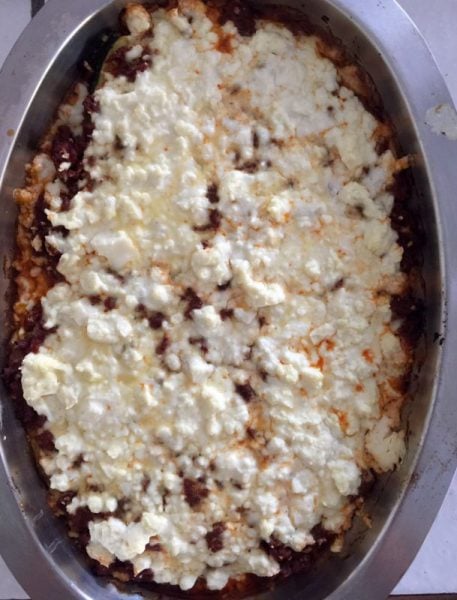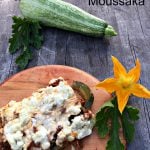 Zucchini Moussaka
Try this lighter summer version of moussaka, which also can be made as a weekly meal for your family. Double the recipe for company and serve with a green salad. Perfect for summer gatherings.
Ingredients
3

zucchini, cut into 1/4 inch slices, lengthwise

1

onion, sliced

2

tablespoons

extra virgin olive oil

1

pound

lean ground lamb or beef

1

8 oz. can of tomato sauce

1

clove

garlic, minced

1/2

teaspoon

salt

1/4

teaspoon

cinnamon

1

cup

small curd cottage cheese

1

egg, slightly beaten

1/4

cup

crumbles Feta or grated Parmesan
Instructions
In a a large frying or skillet add the oil over medium heat and saute zucchini slices and onion until slightly brown.

Remove and add to a shallow 2 quart baking dish.

Return pan to the stove and on medium heat and brown the lamb or beef. Pour off fat if any.

Stir in the tomato sauce, garlic, salt and cinnamon. Cook for 5-8 minutes to remove any extra moisture.

Top the zucchini with the meat mixture. Spread evenly over the vegetables.

Blend the egg and cottage cheese, and spread over the top.

Sprinkle with the cheese and bake at 350 degrees for 30 minutes.

Let sit for 10 minutes to cool.
You may want to try other Greek recipes from my blog: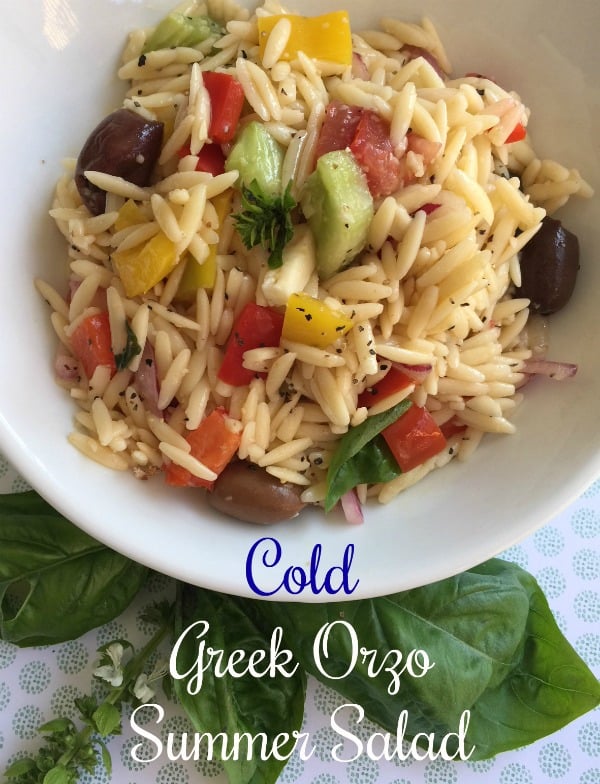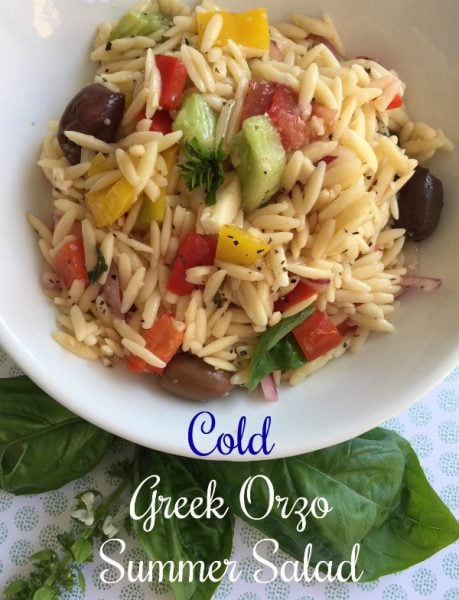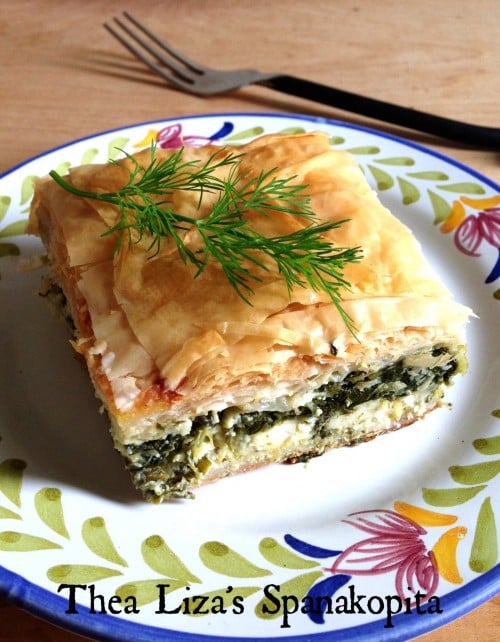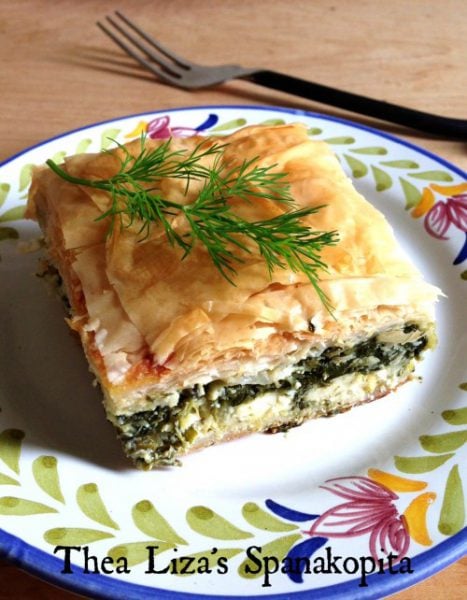 Kalo Kalokairi ! Have a great summer~
Mary
© 2016 – 2022, Mary Papoulias-Platis. All rights reserved.