You can use fresh fish or frozen.  I used Costco's Wild Caught Cod Fillets by Trident . As you can see one bag gives you eight nice size pieces.

Wash and place fillets in a large oiled baking dish.
For the Sauce:
Place olive oil in frying pan. Add sliced onions and garlic. Cook on medium for 10 minutes until soft. Do not brown.

Add remaining ingredients, and cook for another 10 minutes.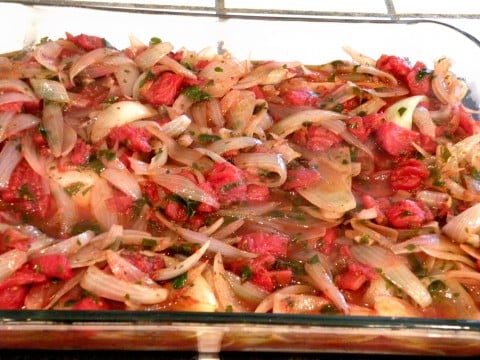 Pour sauce over fish and bake for 45 minutes.
© 2011 – 2012, California Greek Girl. All rights reserved.