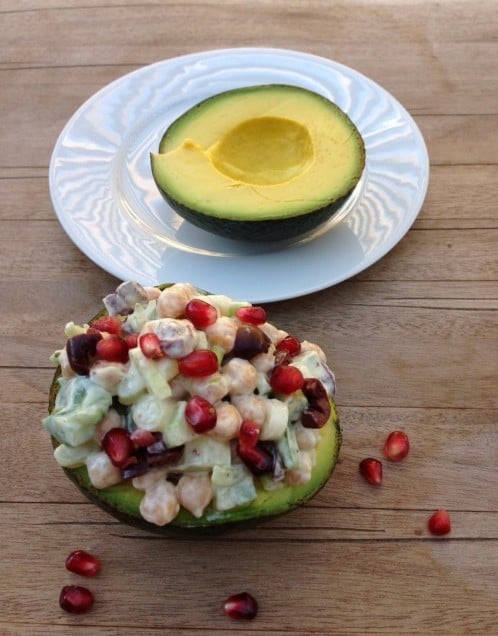 I took two of my favorite flavors, beans and Greek yogurt and developed this Fall salad, Avocado Salad Stuffed with Chickpeas.  My dear friend and fellow blogger Mimi Holtz, from Mimi Avocado met us at the door for our weekly meeting with a bag filled of fresh Reed Avocados from her ranch. They happen to be my favorite  avocados of all because of their buttery and creamy texture. Reeds have a very short season, so take a look at your local farmer's market and snatch up a few for yourself or you will miss them! It's a refreshing dish that can be served for lunch or for a nice side dish. Besides, we can use a healthy kick to start off to the week. And the added plus of the chick-peas are fortified with protein and fiber. Try to keep two cans of chickpeas in your pantry for last  minute ideas like this one. You can change up this recipe by using berries, fresh tomatoes, or roasted vegetables.
 Melissa's sent me lovely fall fruit this week to use in my posts, so I included them in my avocado recipe for a touch of a pomegranate twist!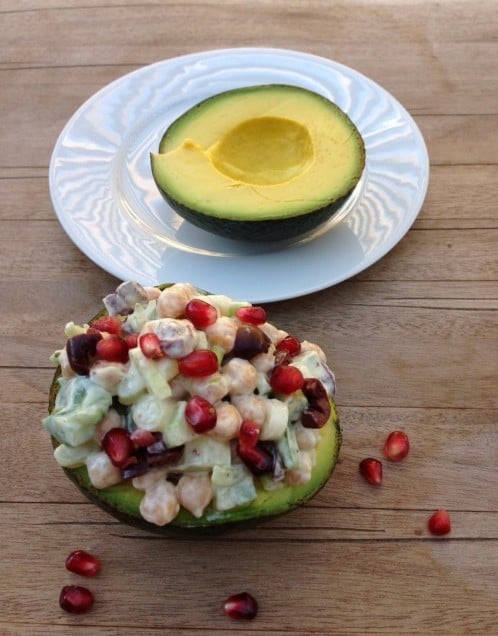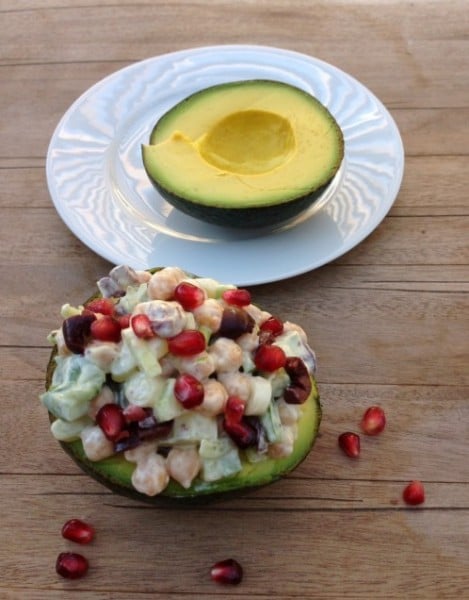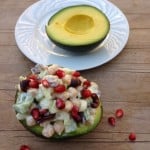 Avocado Salad Stuffed with Chickpeas and Yogurt
Try stuffing your avocados and make this a healthful lunch or side for your family! Change it up by adding berries, tomatoes, or roasted vegetables.
Ingredients
2

cups

cooked chickpeas

2

stalks celery, minced

1/2

cup

minced bell pepper

1/2

bunch of green onions, chopped

1/2

cup

Greek yogurt

2

tablespoons

fresh lemon

2 -3

teaspoons

Dijon mustard

2

tablespoons

chopped fresh parsley

salt and pepper to taste

1/4

cup

chopped Kalamata olives

2

avocados
Instructions
Place the chickpeas in a medium bowl.

Add the celery, red pepper, green onions, yogurt, lemon juice, mustard, parsley and olives.

Season with salt and pepper.

Halve the avocados and remove the pits.

Divide the filling evenly with the chickpea mixture.

Sprinkle with lemon juice and pomegranate seeds.
If you haven't used pomegranates before, try using these arials (the seeds) from the fruit in this convenient ready to go package from Melissa's.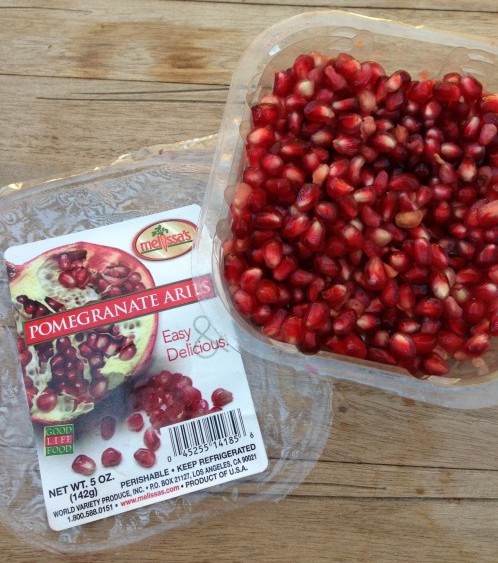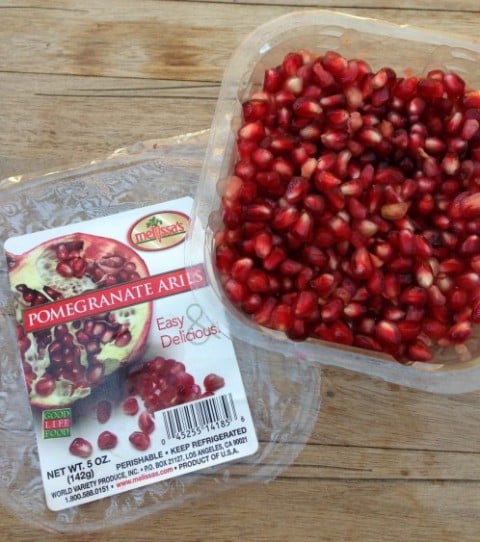 If you would like more information on the Reed avocado you may want to take a look at a previous post I wrote on this particular fruit.
Stay Strong, Eat Avocados!
Mary 
Avocado Lovers here are more recipes!
Grapefruit and Avocado Cabbage Slaw
California Avocado Salsa with Jicama Chips
© 2013 – 2022, Mary Papoulias-Platis. All rights reserved.