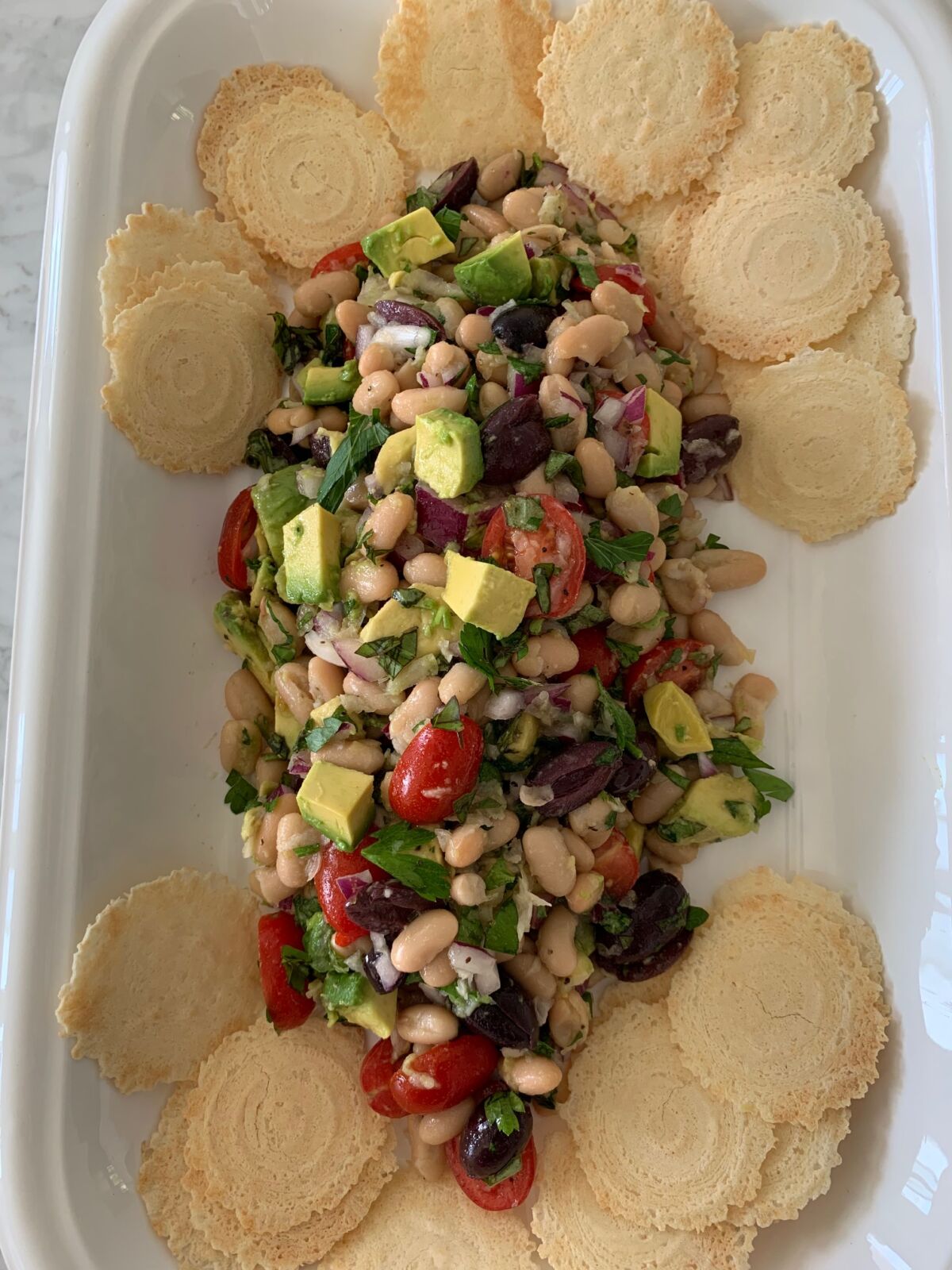 This is my way of celebrating a healthy dish!  I can serve my friends and family this Greek Avocado Ceviche and know how many health benefits it offers to them. Living in San Diego, we have many local avocado farms. Of course, we all have our favorite variety and mine happens to be the buttery Reed Avocado. We can find avocados at our farmer's markets, where we can shop during the week and buy organic as much as possible. Below are a couple of my favorites.
For this recipe, feel free to substitute black beans, kidney or chickpeas. Try different fresh herbs such as tarragon, dill, or rosemary. Avocado loves lemon juice to brighten the flavor, but also a sprinkle on top with help in keeping the avocado from browning. Serve with crackers, sliced jicama or sliced bread. For more information on avocados, take a look at California Avocado's website for more information.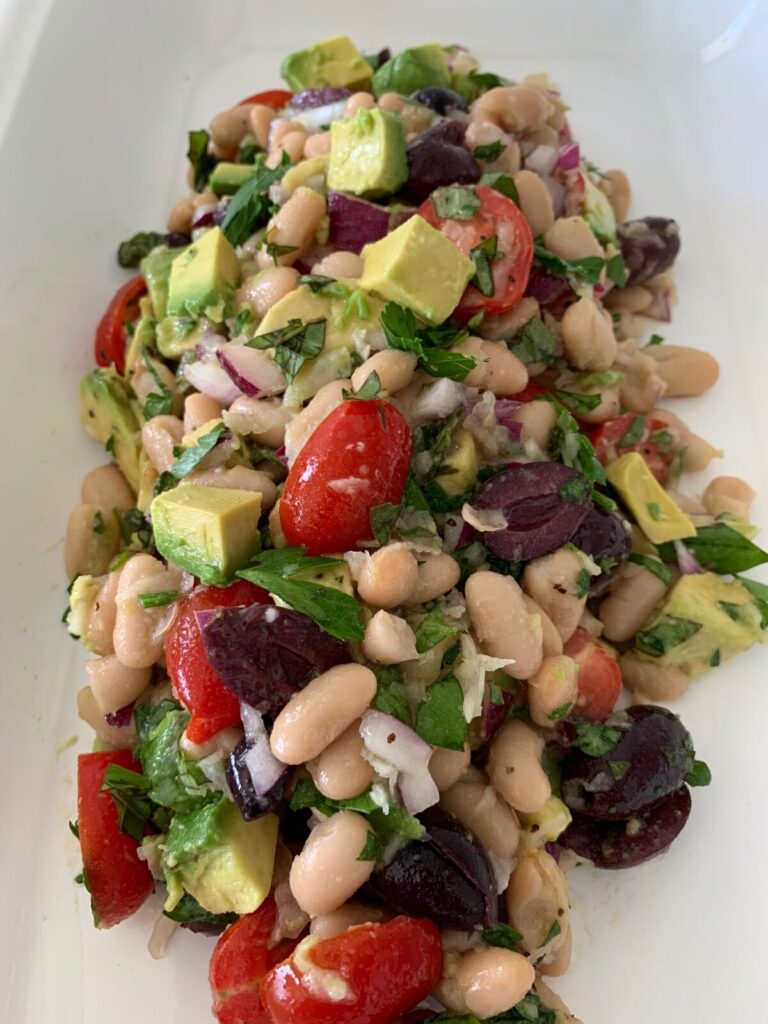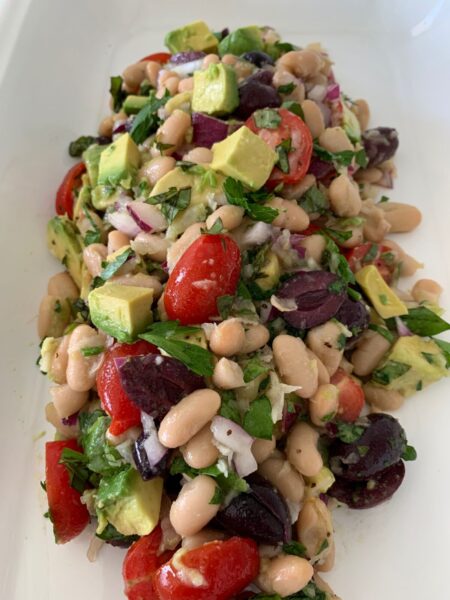 The avocado has many health benefits to consider:
Rich in nutrients for your digestive tract
Great for your vision with many phytochemicals
Bone Health with Vitamin K
As well as vitamin B6, C, and E.
Here are a few types of avocados we see in our supermarkets.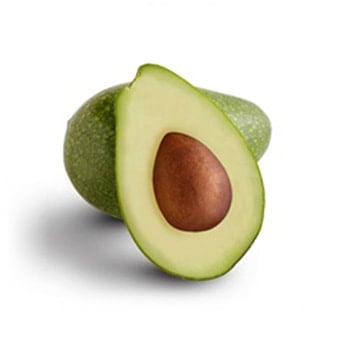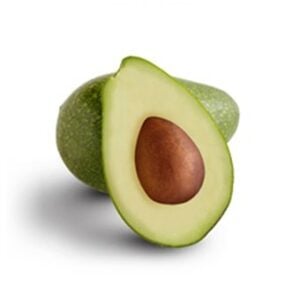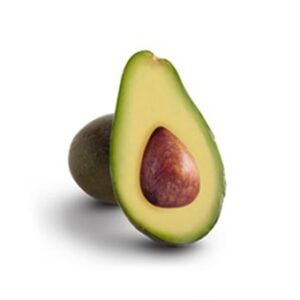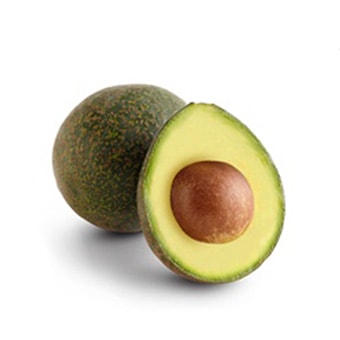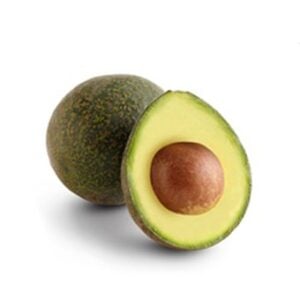 Bacon, Fuerte and the Reed are featured here.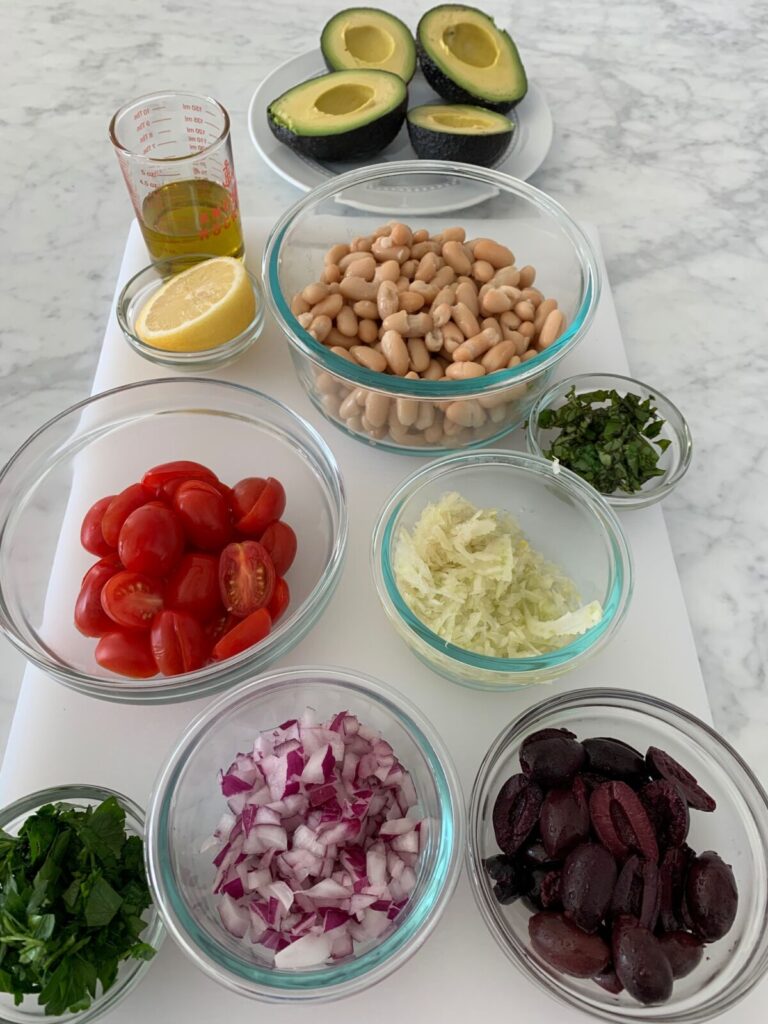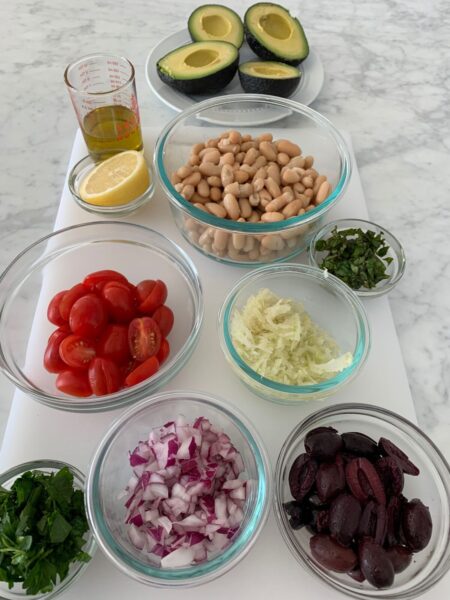 For this recipe I find it much easier if you have everything prepared ahead of time, often called "Mise En Place" in culinary terms, meaning everything in it's place.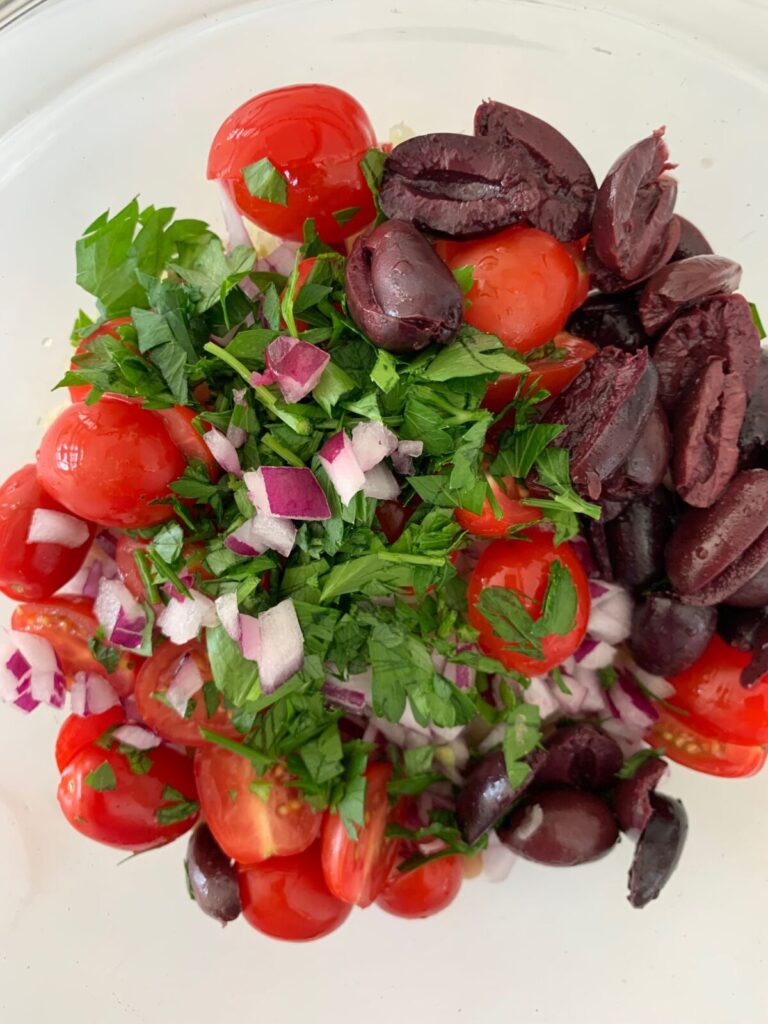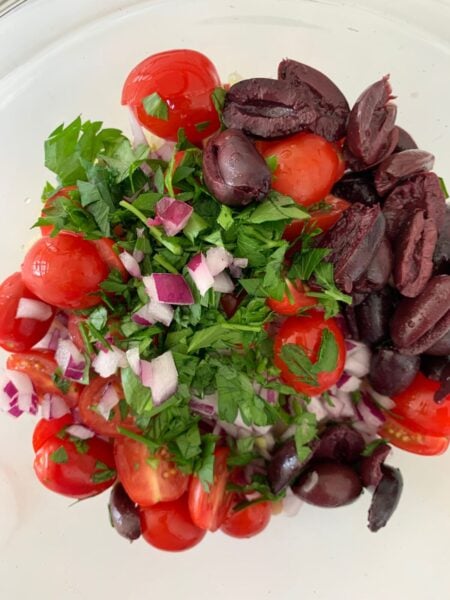 Add the first group of ingredients. The beans, fennel, tomatoes,  olives, onions and parsley.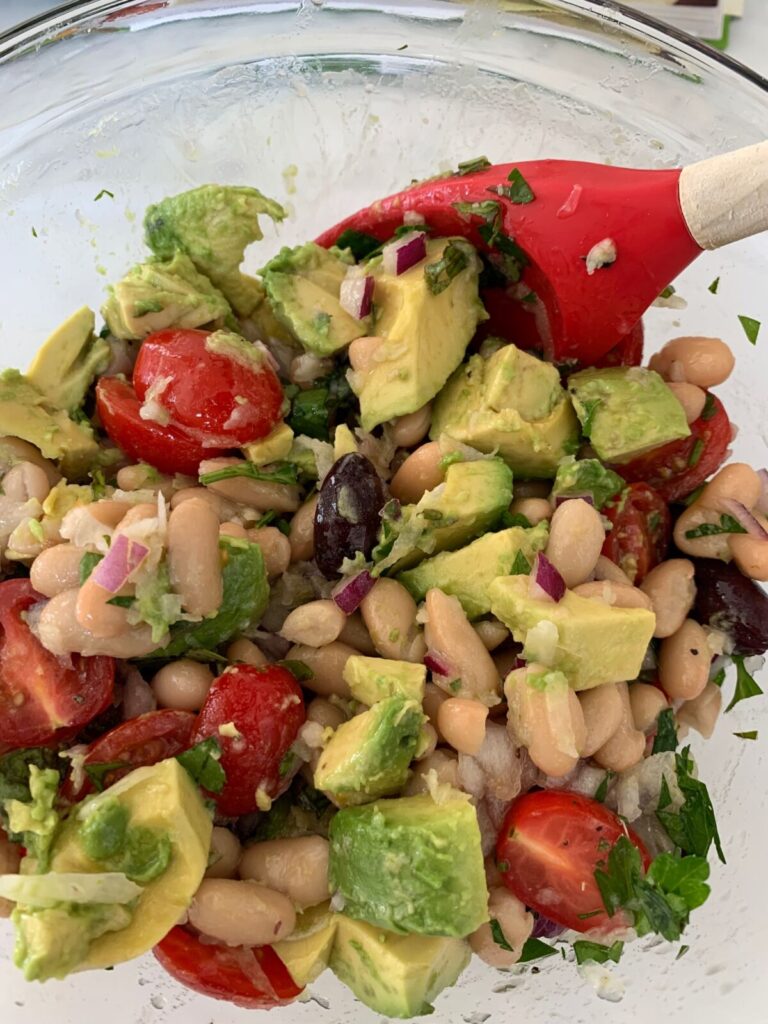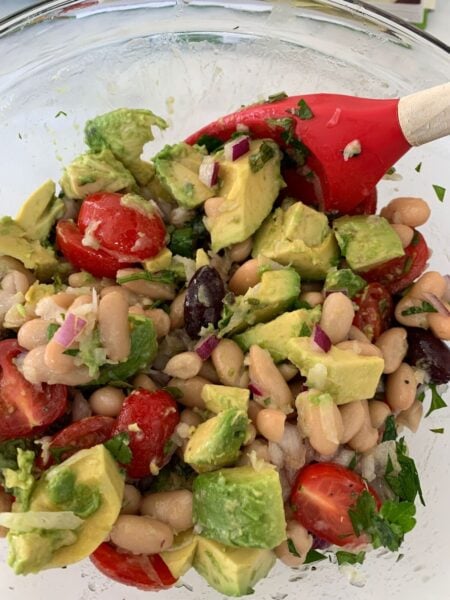 Once everything has been combined gently, add the avocado. Serve with bread, crackers or sliced jicama.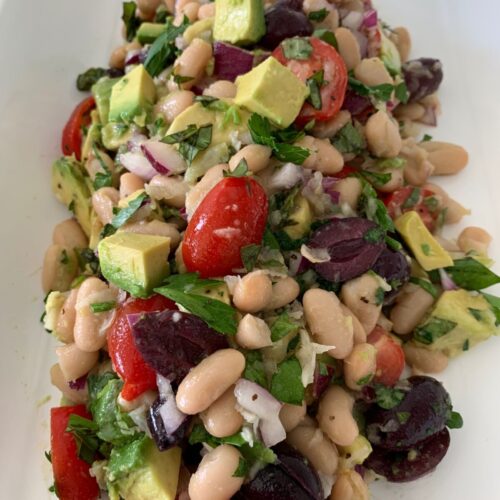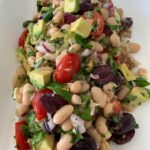 Greek Avocado Ceviche
Honestly, you cannot go wrong with this delightful dish or dip for your table. Select the beans of your choice and add any vegetables you like. My version has more of a Greek variation.
Ingredients
3

cups

cooked beans

1

medium fennel bulb, trimmed and shredded

1/4

cup

minced red onion

1/4

cup

halved grape tomatoes

1/4

cup

chopped flat leaf parsley

1/4

cup

sliced pitted kalamata olives

1/4

cup

extra virgin olive oil

2

tablespoons

fresh lemon juice

1

tablespoon

chopped basil

salt and pepper

2

avocados, diced
Instructions
In a large bowl, combine the beans, fennel, tomatoes, onion, parsley and olives.

In a small bowl, mix the oil, lemon juice, and basil to combine. Season with salt and pepper.

Add the dressing to the bean mixture, and toss to coat.

Fold in the avocado and serve immediately.
If you are an avocado lover as I am, you may want to take a look at my other recipes:
California Avocado Salsa with Jicama Chips
Avocado Risotto with Lime and Olive Oil
California Feta Bagel with Avocado
Enjoy your avocados this season!
Mary
© 2021, Mary Papoulias-Platis. All rights reserved.