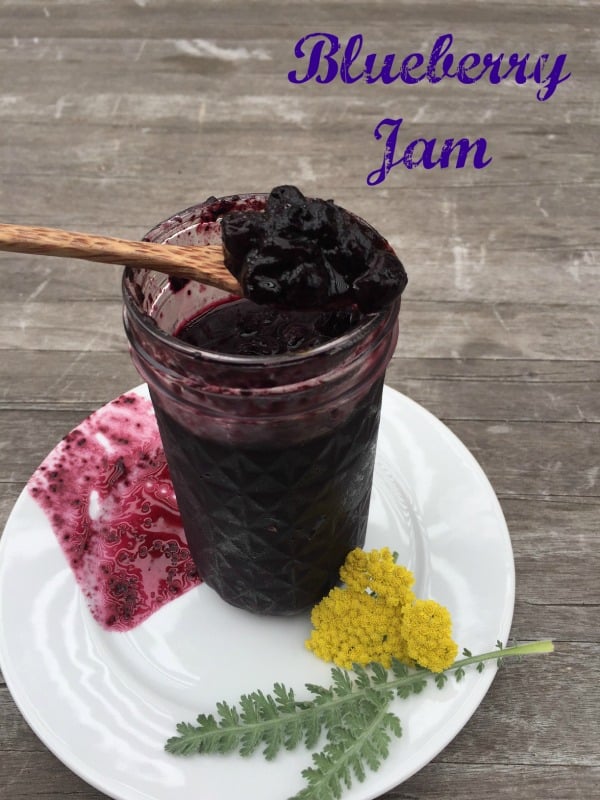 Blueberry Jam with Red Apple Vinegar happens to be one of my new favorite jams. I know this combination might be strange, but I remember when my mother-in-law would often add apple-cider vinegar to her jam preserves. Being a master at canning, she taught me to use natural fruits high in pectin instead of the powdered form. Pectin is a type of viscous dietary fiber. It can also normalize blood lipid levels, especially cholesterol. Fruits high in pectin include: apples, oranges, grapefruit, peaches and apricots. Fruits high in pectin can also be mixed with low-pectin fruits including strawberries and red currant to be made into jams and jellies.  If you're interested in reading more on Pectin, visit Livestrong's website.
After visiting the farm, the decision to make jam was overwhelming but exciting.
There's nothing like a friend handing you a special summer treat in the middle of winter. Try experimenting and adding your own flavors. If you want a thicker consistency, I would add a few apples to your pot. Or you can also choose to just boil it down to that thickness, like I did.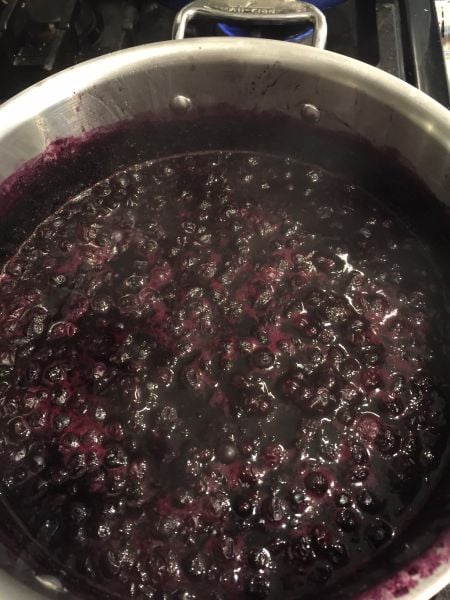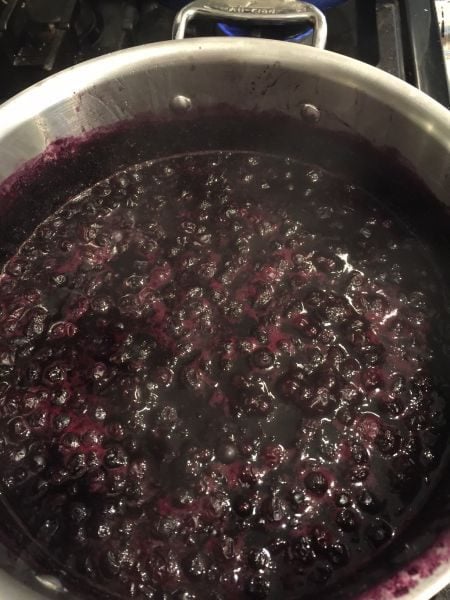 Here are a few pairing suggestions for your blueberry jam to create your own flavors.
blueberry…honey…lime
blueberry…cinnamon…peaches
blueberry…ginger…orange
blueberry…apple…maple syrup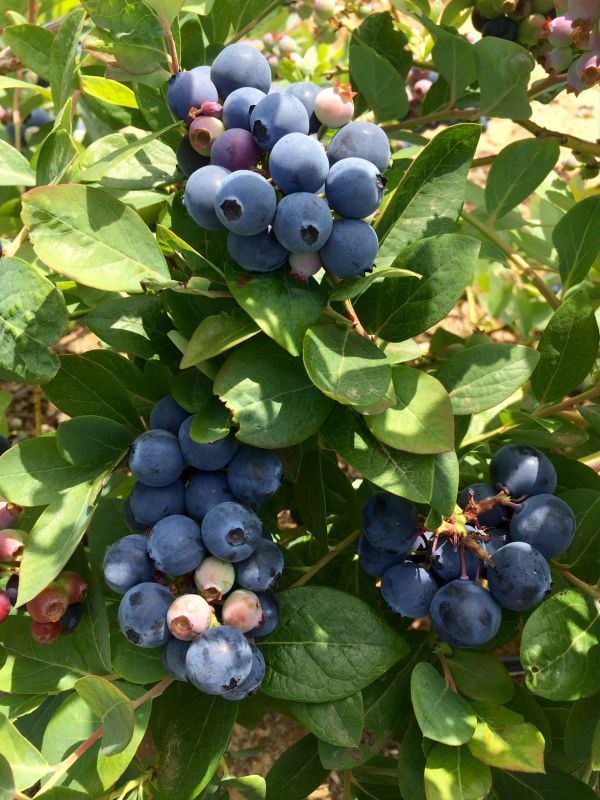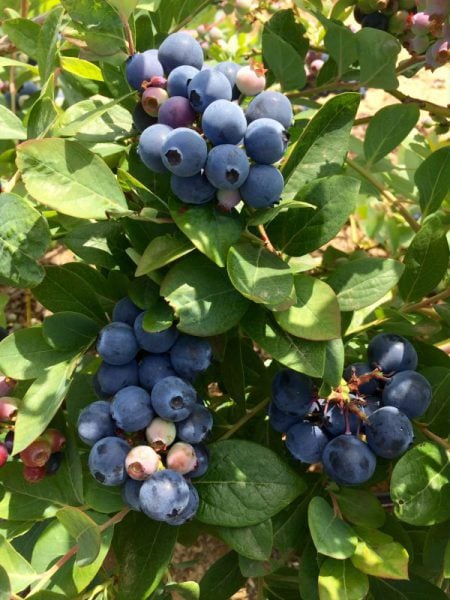 One reason to have a stocked pantry is for a perfect moment like this. I found a new unused bottle of red apple vinegar from an olive oil store I visited in Carlsbad called The Humble Olive Oil.  So there you go, a recipe is born. I felt the flavors would be a natural fit, since my apple trees are nearly ready to be picked. Next time you're in the area stop by and visit this lovely family-owned store and pick up a few of your favorite flavors. And check out the flowers in the window made by the owner's sister.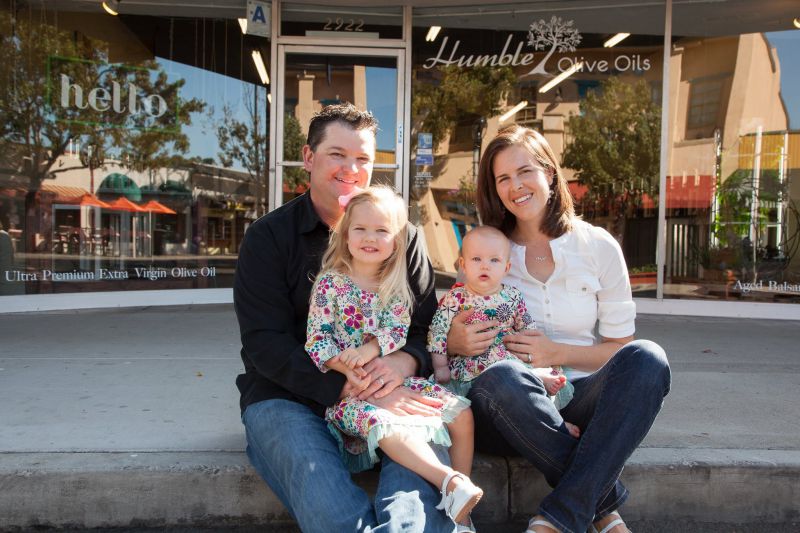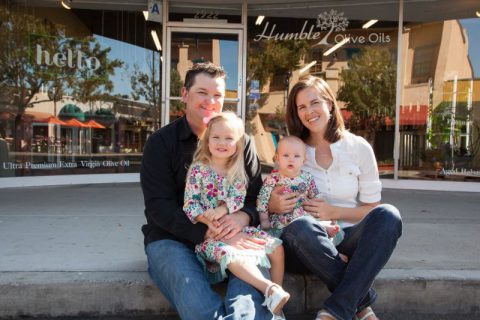 Now back to the jam. There is no reason why you couldn't add a different choice of vinegar to this recipe. Or skip it all together. You may choose to substitute juice or any other liquid. If you want a spicy or herbal touch would work too. Just remember to pick it out before canning or serving.
Also, if you're not interested in the canning method just place the jam in a container/jar and place in the refrigerator, it's good for at least a week. This recipe can also be halved if necessary.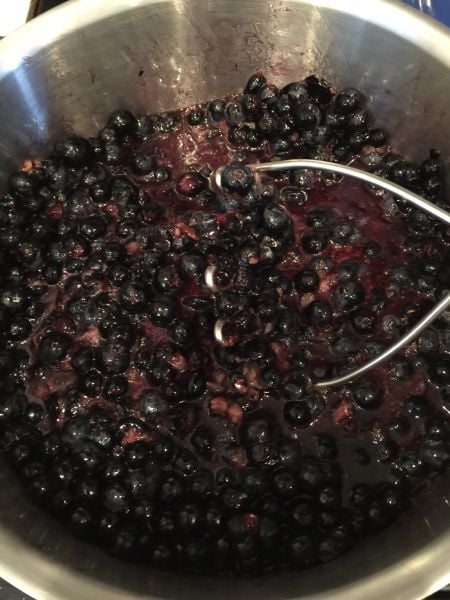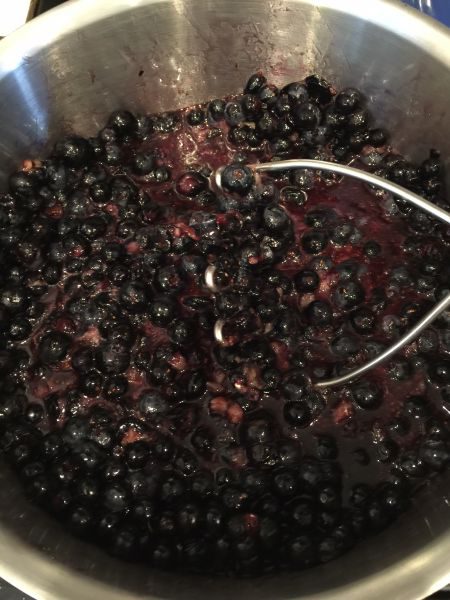 Place all the ingredients in a large non-reactive pot and bring to a boil. Reduce to a simmer and cook. With a potato masher gently press on the berries. You can decide to mash them all, or if you prefer a rustic jam, only do half the mixture.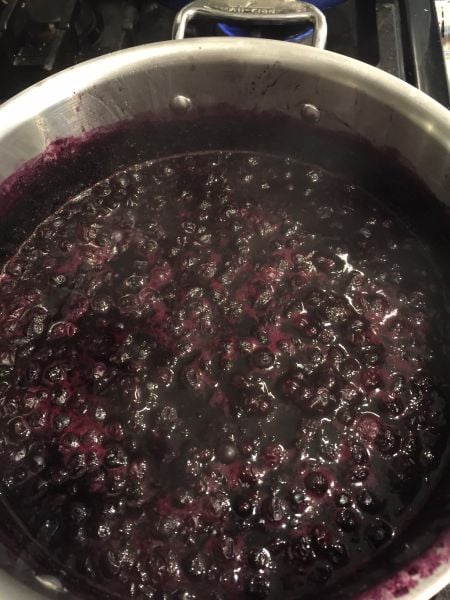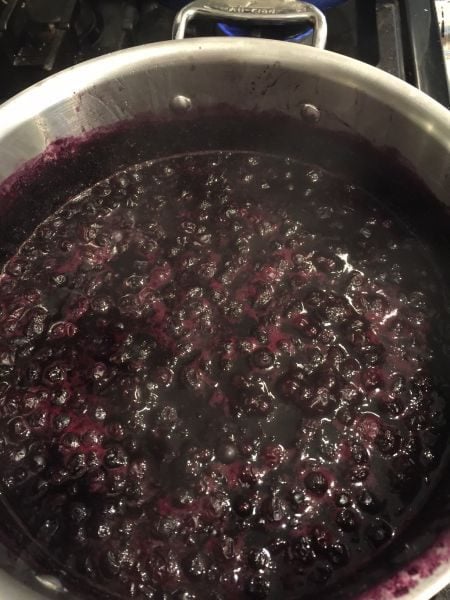 Continue cooking until thickened. This needs a little more time. Once it reaches the consistency you want, remove from stove to cool for a few minutes. Jam will thicken as it cools. Carefully, pour into sterilized canning jars. I used the Quilted 12 oz. jars in this recipe. They can be found here on the Ball site. For canning instructions you may want to visit Ball Canning.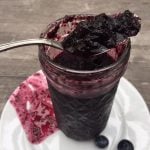 Blueberry Red Apple Vinegar Jam
Preserving has been around for years, and it can be a wonderful way to preserve the spring-summer garden crops for the winter. Canning is not necessary, you can refrigerate the jam.
Ingredients
2

pounds

blueberries

washed

1/2

cup

or less of organic maple syrup

4

tablespoons

red apple vinegar or apple-cider vinegar
Instructions
Place all the ingredients in a non-reactive large pan.

Bring the berries to a medium-high heat.

Lower the heat, but keeping the jam bubbling.

Watch and continue stirring until thickened.

Jam will thicken as it cools.

Cool and place in the refrigerator. Or place in canning jars and follow canning techniques.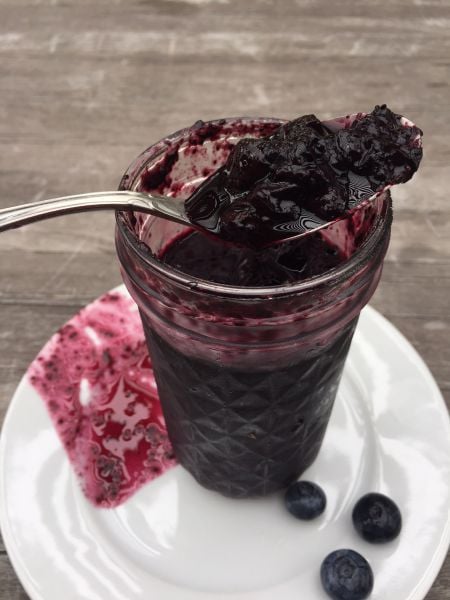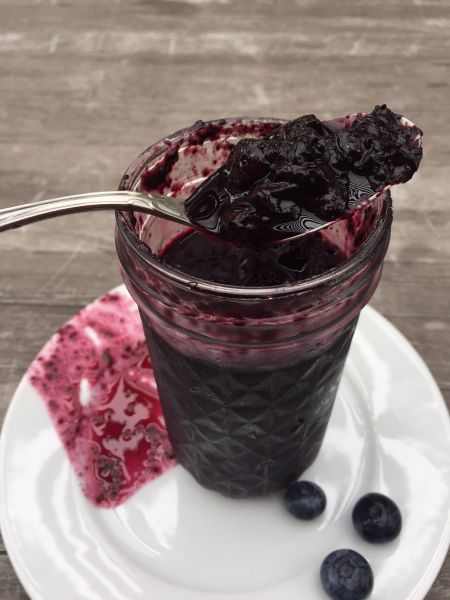 You may also like:
Happy Preserving…Mary!
© 2016 – 2022, Mary Papoulias-Platis. All rights reserved.