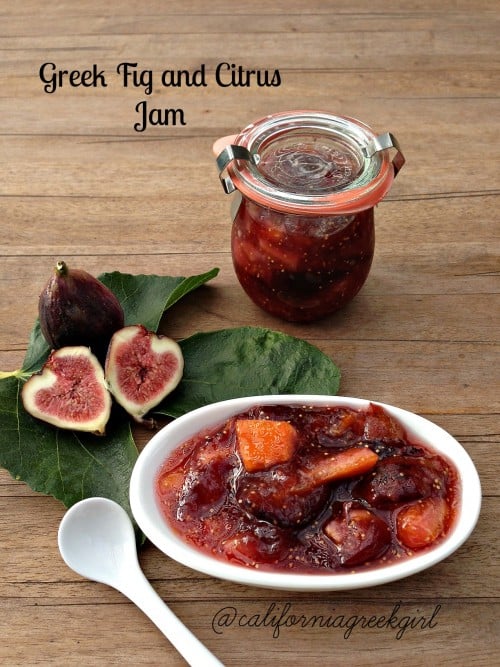 Every summer I remember hopping into the car with my parents and driving to North Park from La Mesa to visit several of my relatives and cousins. Once there I would make  a run for the tree and help myself to handfuls of fresh figs. I eagerly awaited for dessert that evening for my aunt's special Greek Fig Jam. Everyone had a big fat fig tree to pick fresh figs from during my summer visits there. I couldn't wait to take my first bit of these juicy, soft -filled goodies. Figs are a Greek staple in the household, and I remember watching my Greek aunts make jelly and jam from their summer crops. My favorite of all were my mom's almond stuffed figs in a light syrup. Can't find her recipe, but my memories are still very clear in my mind, how sweet and delicious they were. For those of you who are not so familiar with figs here are a few facts about the fruit.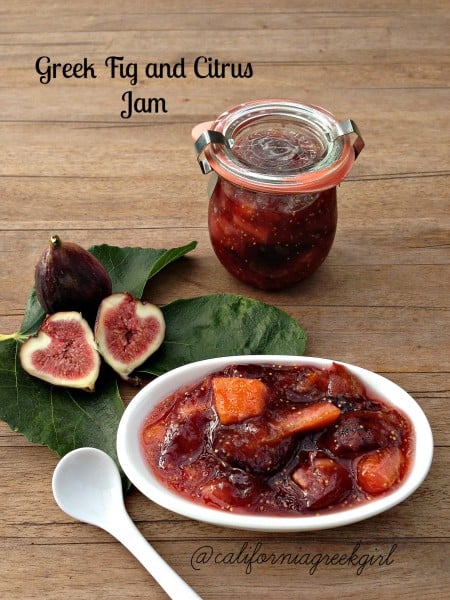 Fig Facts:
In ancients times they were an early symbol of peace and prosperity.
Figs were brought to America through the Spanish missionaries who came to set up Catholic missions in Southern California.  (Hence, the popular Mission fig)
They are among the richest plant sources of calcium and fiber.
Dried figs are richest in fiber, copper, manganese, magnesium, potassium, calcium, and vitamin K.
Once I began an interest in canning, my mother-in-law taught me how to process jams and jellies in her home one summer. Since then, I have taught many students and neighbors how to can their backyard fruits.  Enjoy this recipe from my mother-in-law Helen. She loves citrus in everything and this adds a lemony California kick to fig jam. Look for my mom's recipe in the future as I try to nail it down, in the meantime enjoy this one fantastic recipe. You might also be interested in my Green Grape Marmalade.
By the way, I made this jam from "Brown Turkey" figs.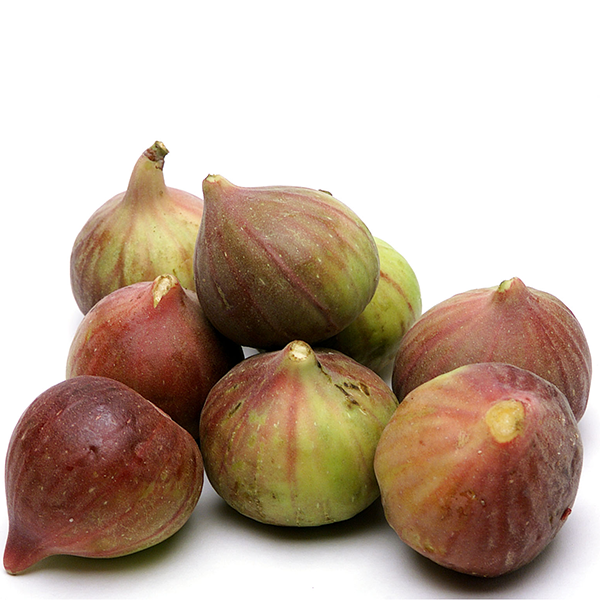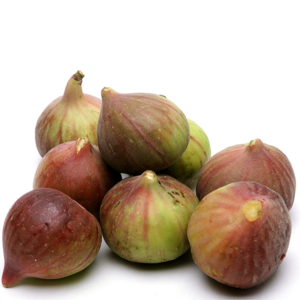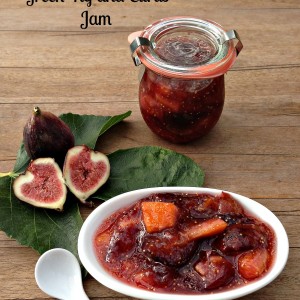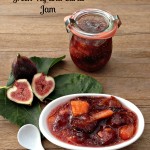 Greek Fig and Citrus Jam
Morning fig jam with toast is a great way to start your morning. Or slather it on your chicken breast, pork chop, or over ice cream.
Ingredients
12

cups

figs - diced into 1/2 inch pieces

10

cups

sugar

2

oranges, chopped

1

lemon, lemon
Instructions
Prepare your fruit and place in large heavy dutch oven.

Place pot on medium heat (slight boil) and simmer for 40-45 minutes until thick. (Reduce to 1/3 of the original volume.)

Refrigerate jam or can in jars.
Recipe Notes
This jam is very chunky. It's great over fish, chicken and pork.
For a smoother jam finely chop all the fruit. Wonderful as a spread on sandwiches or as a topping for your desserts.
Thick and ready to refrigerate or can in jars.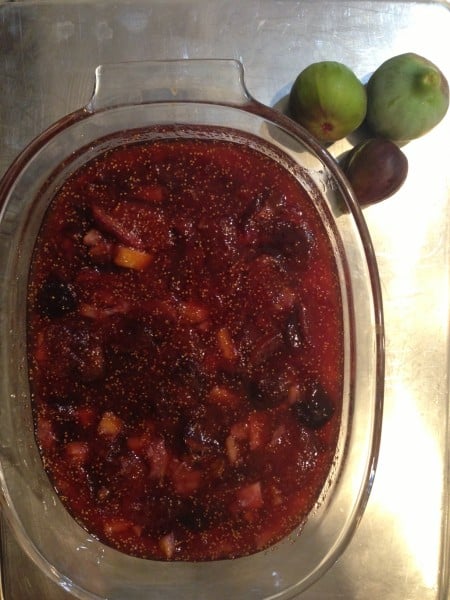 Love this little tidbit: In Greek mythology, the god Apollo sends a crow to collect water from a stream for him. The crow sees a fig tree and waits for the figs to ripen, tempted by the fruit. He knows that he is late and that his tardiness will be punished, so he gets a snake from the stream and collects the water. He presents Apollo with the water and uses the snake as an excuse. Apollo sees through the crow's lie and throws the crow, goblet, and snake into the sky where they form the constellations Hydra,Crater, and Corvus.
  Check out my other preserves on my blog:  
Blueberry Red Apple Vinegar Jam
Quince Sauce with Spices
Green Grape Marmalade
Enjoy the art of making jam!
Mary 
© 2013 – 2022, Mary Papoulias-Platis. All rights reserved.