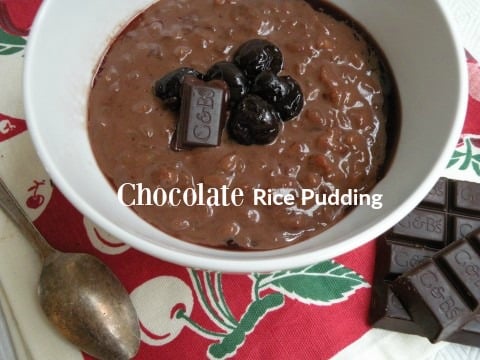 Chocolate is always the Valentine choice for most of us, so why not take something old as a traditional Chocolate Rice Pudding and make it into a decadent dessert for this special day. This can be made ahead of time and placed in the refrigerator until ready to serve. Place the exotic black cherry topping on your bowl of chocolate goodness right before serving. You could even take that chunk of chocolate and shave it over the cherries. Using a high grade chocolate bar guarantees that  irresistible rich flavor. Cherries can be substituted for the topping with fresh raspberries, bananas, or your favorite fruit. Once you have finished assembling this recipe, give it a taste white it's warm. Oh my!  Then refrigerate and then decide which way you prefer it.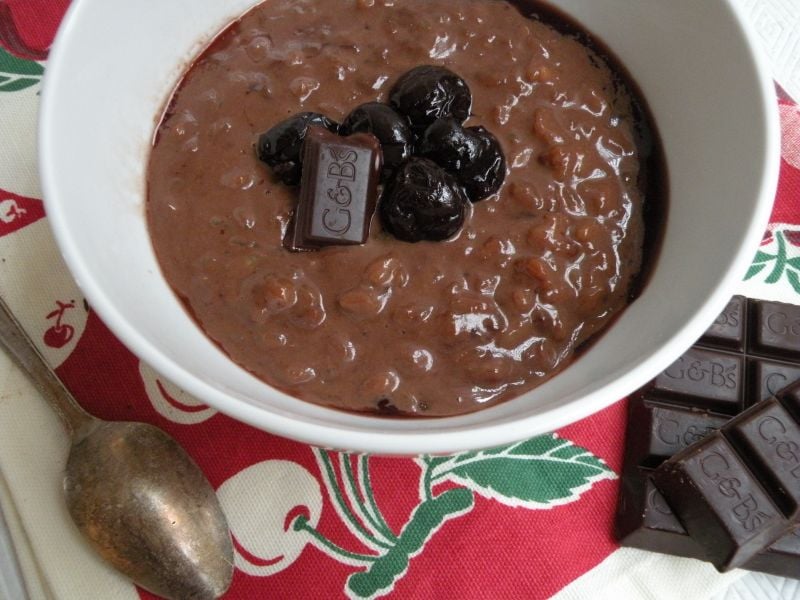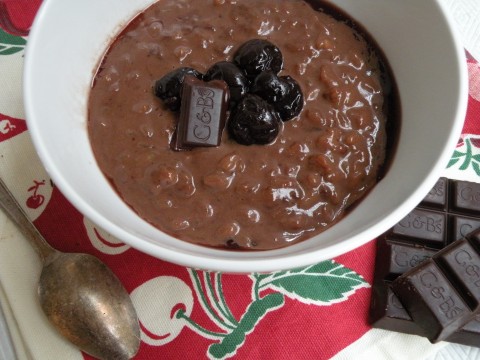 Theo Organic and Fair Trade bars are what I use. I had the opportunity to visit the facility, and I not only support their company, but they have the best quality and vairety of flavors.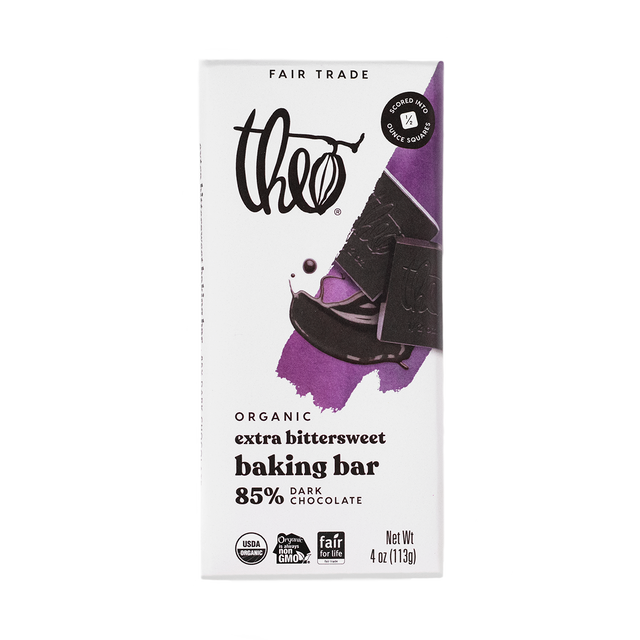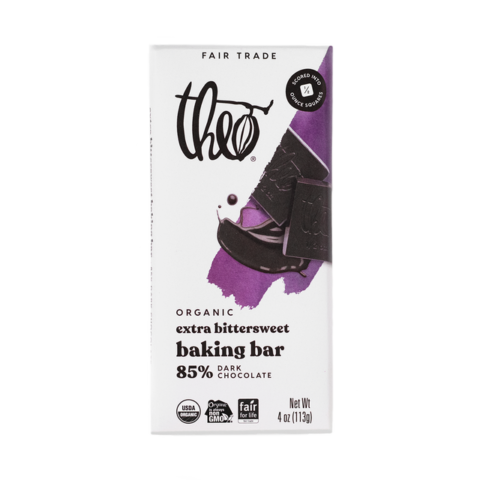 There are many health benefits of chocolate:
Cocoa and dark chocolate have a wide variety of powerful antioxidants.
Quality dark chocolate is rich in fiber, iron, magnesium, copper, manganese, and a few other minerals.
Studies show that the flavanols from cocoa can improve blood flow to the skin and protect it from sun damage.
For more information: Healthline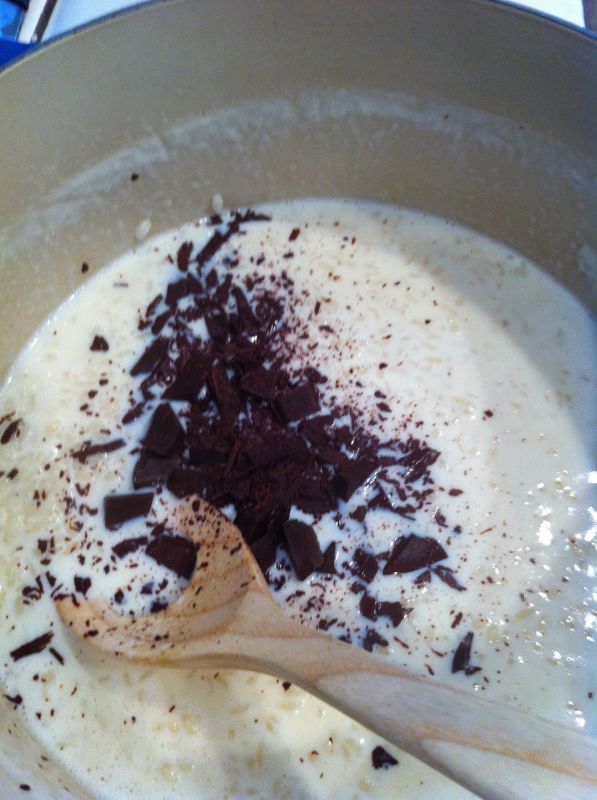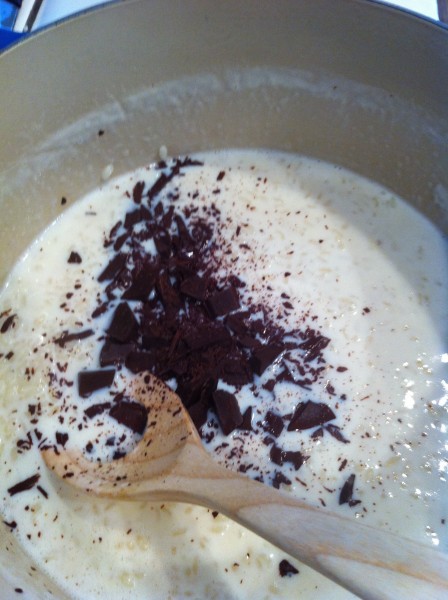 Use a heavy bottom pot, and continue stirring until thickened.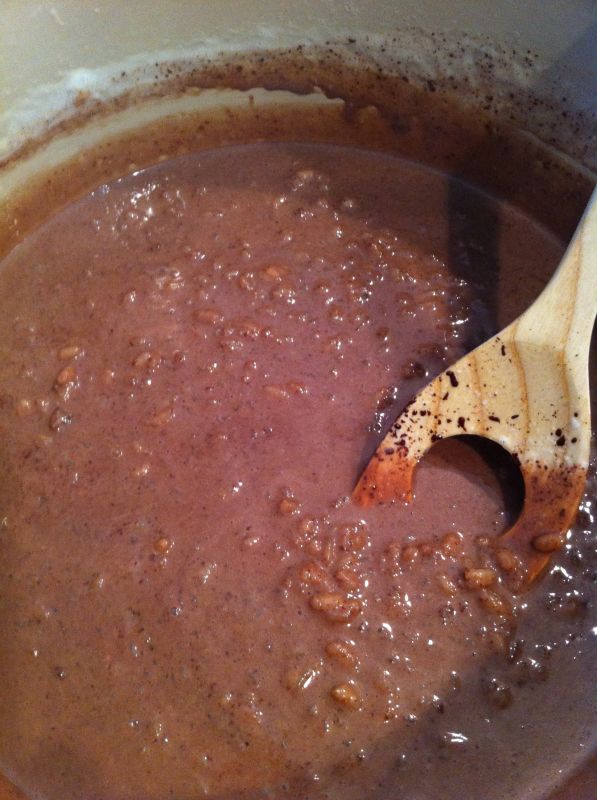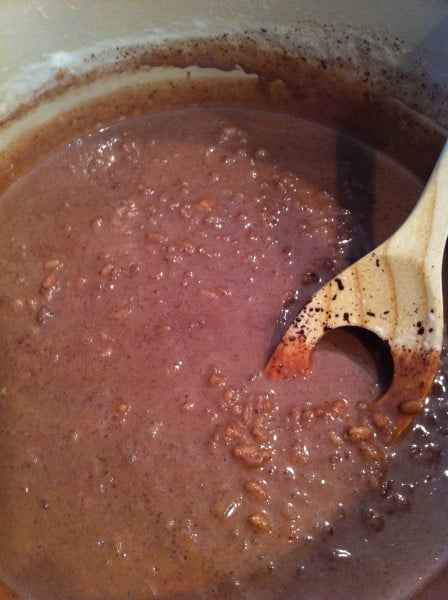 Just right…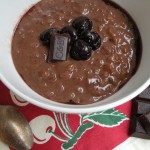 Chocolate Rice Pudding with Balsamic Cherry Topping
Ingredients
5

cups

whole milk

2/3

cup

Arborio rice

3/4

cup

sugar

1

teaspoon

vanilla

1

cinnamon stick

3

ozs.

organic 72% baking chocolate, chopped

1 13

oz.

jar Black Cherries in syrup or frozen

1

teaspoon

balsamic vinegar
Instructions
In a heavy pot combine milk, rice, sugar, vanilla, and cinnamon stick.

Bring to a boil, and reduce to a simmer, stirring frequently for 35-45 minutes.

The rice should be tender and thickened.

Remove from stove and add chopped chocolate and stir until combined.

Place in a container and cover with plastic pushing down on top so skin doesn't form. Refrigerate for 2-3 hours or overnight.

Sauce

Place the cherries in a small saucepan and add 1 teaspoon balsamic vinegar.

Simmer until reduced by 1/3. (If using frozen cherries and a little water.)

Top rice pudding with 4-5 cherries and serve.
 Valentine's Day 
In addition to the United States, Valentine's Day is celebrated in Canada, Mexico, the United Kingdom, France and Australia. In Great Britain, Valentine's Day began to be popularly celebrated around the 17th century. By the middle of the 18th, it was common for friends and lovers of all social classes to exchange small tokens of affection or handwritten notes, and by 1900 printed cards began to replace written letters due to improvements in printing technology. Ready-made cards were an easy way for people to express their emotions in a time when direct expression of one's feelings was discouraged. Cheaper postage rates also contributed to an increase in the popularity of sending Valentine's Day greetings.
Americans probably began exchanging hand-made valentines in the early 1700s. In the 1840s, Esther A. Howland began selling the first mass-produced valentines in America. Howland, known as the "Mother of the Valentine," made elaborate creations with real lace, ribbons and colorful pictures known as "scrap." To learn more visit ; Valentine's Day History.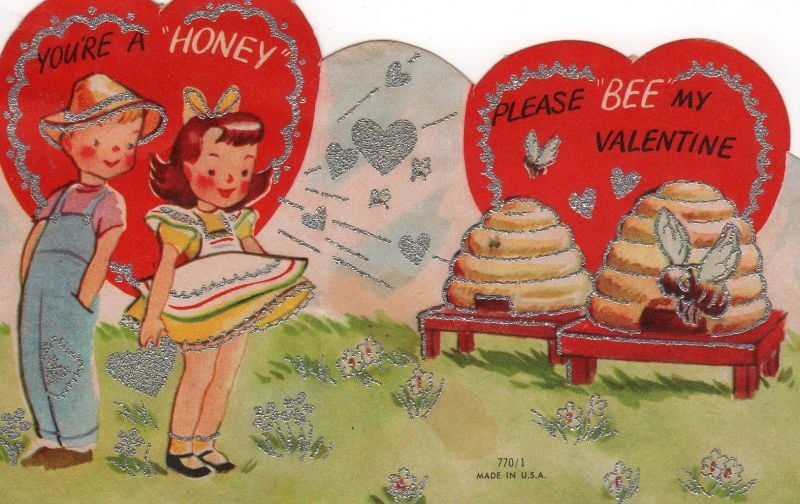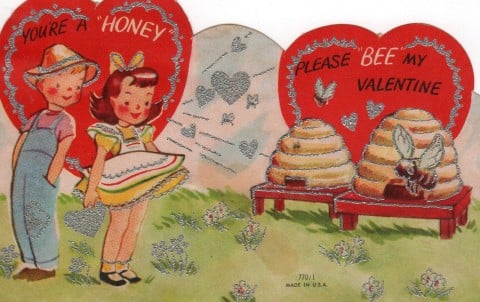 You may enjoy other rice recipes from my blog.
Quinoa with Wild Rice and Cherries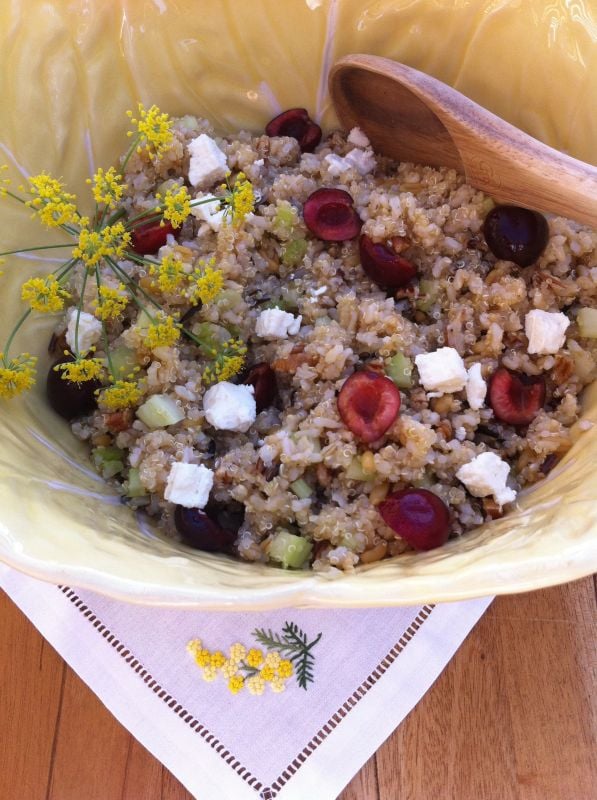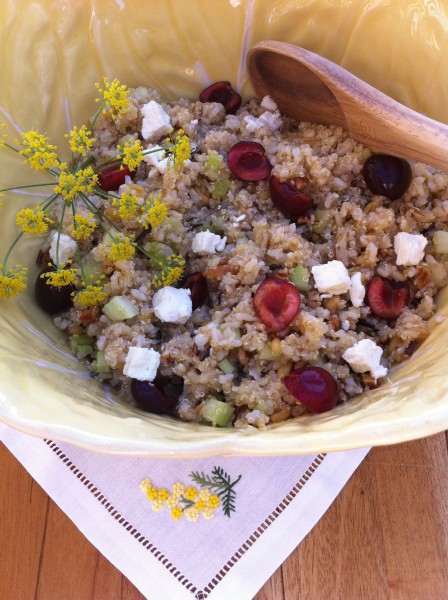 Greek Creamy Rice Pudding-Rizogalo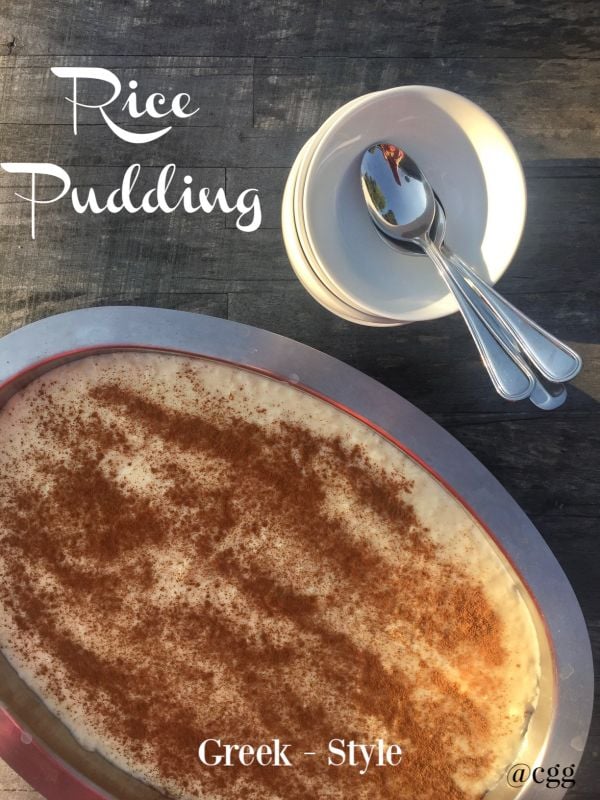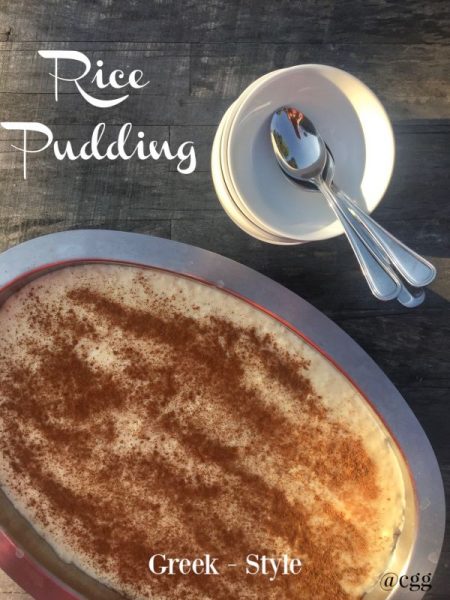 Greek Stuffed Tomatoes with Quinoa and Rice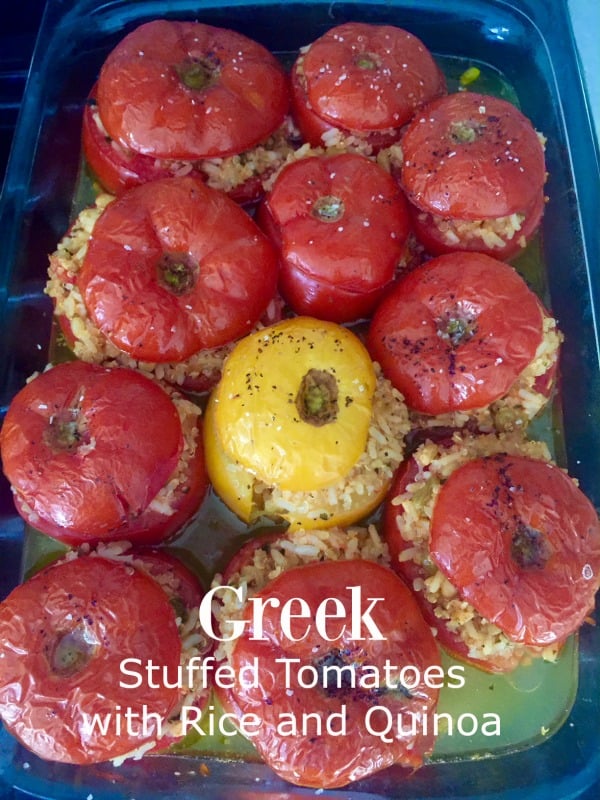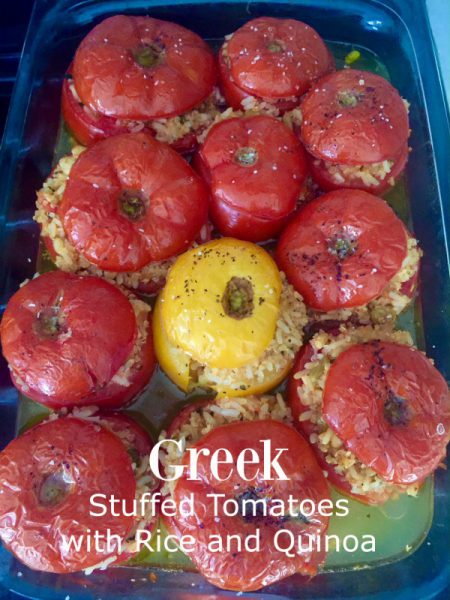 Enjoy Your Valentine Days!
Mary 
© 2012 – 2023, Mary Papoulias-Platis. All rights reserved.