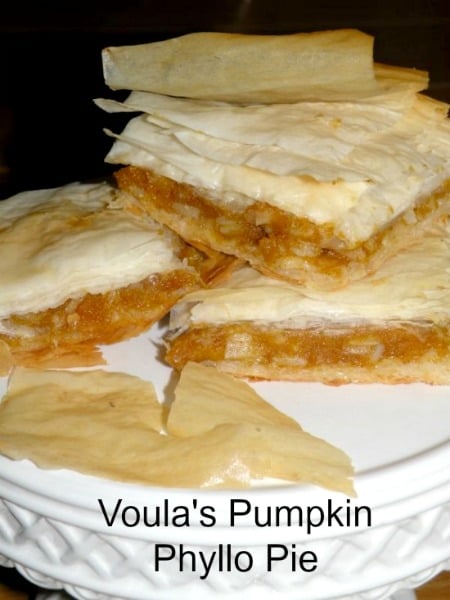 Cooking Technique for Voula's Pumplin Phyllo Pie is a post with all the visual directions you need to make this phyllo pie. Use this to follow the recipe if you have never made a phyllo dish. You can use canned pumpkin for a the substitution of the fresh pumpkin. Just remember to defrost your phyllo in the refrigerator the night before making this dish.
Use the cooking technique with the recipe: Voula's Holiday Pumpkin and Almond Phyllo Pie here:
You will need the following:
one sheet pan
1 small saucepan for the melted butter
one sieve
one large bowl
pastry brush
food processor/ or mash by hand with potato masher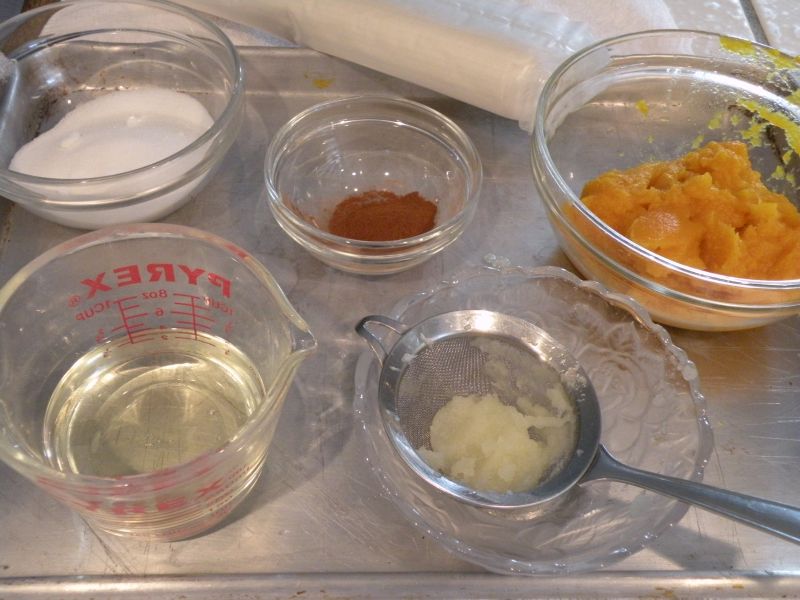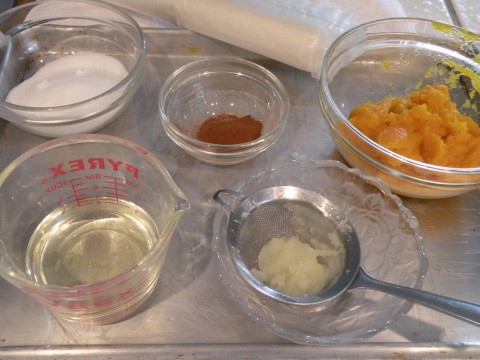 Prep all your ingredients.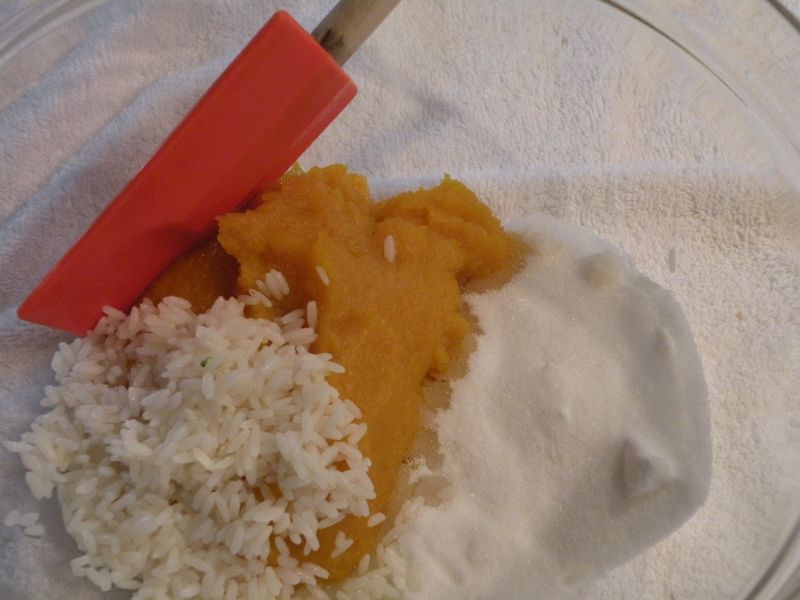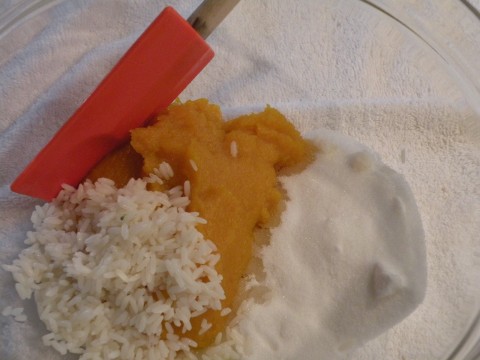 Mix the sugar,and rice together with the pumpkin.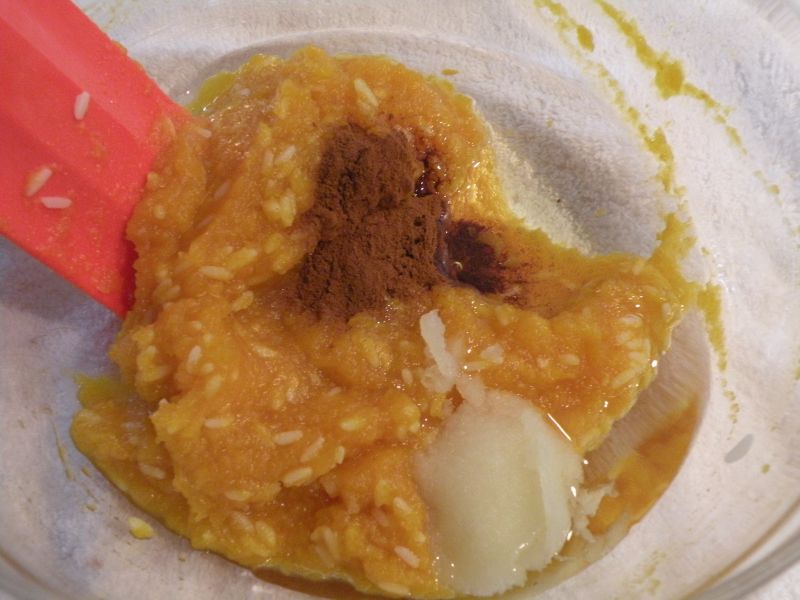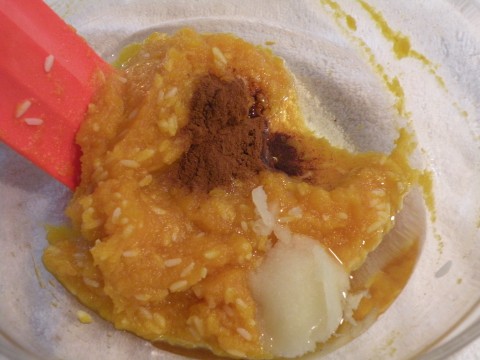 Add the remaining ingredients.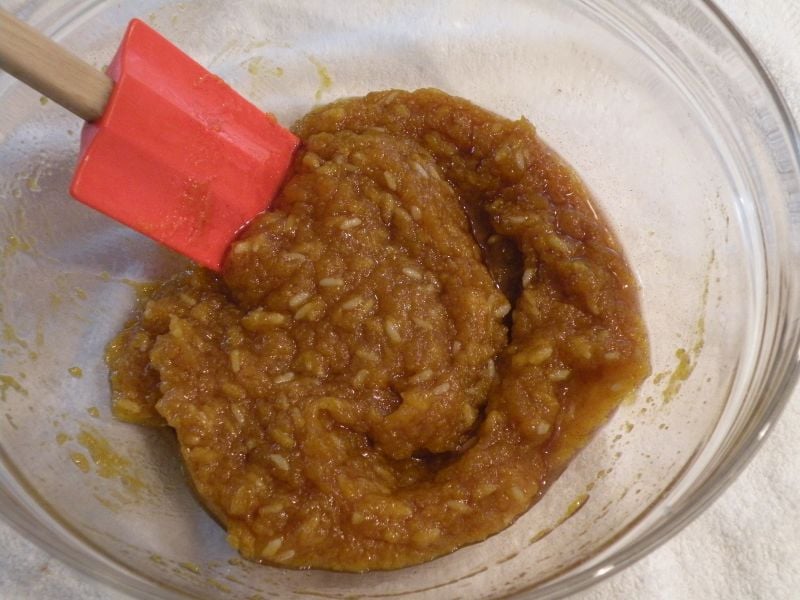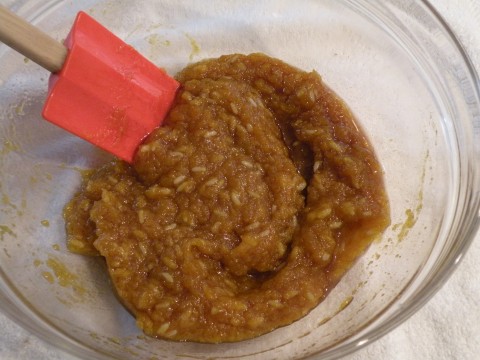 Sir together gently.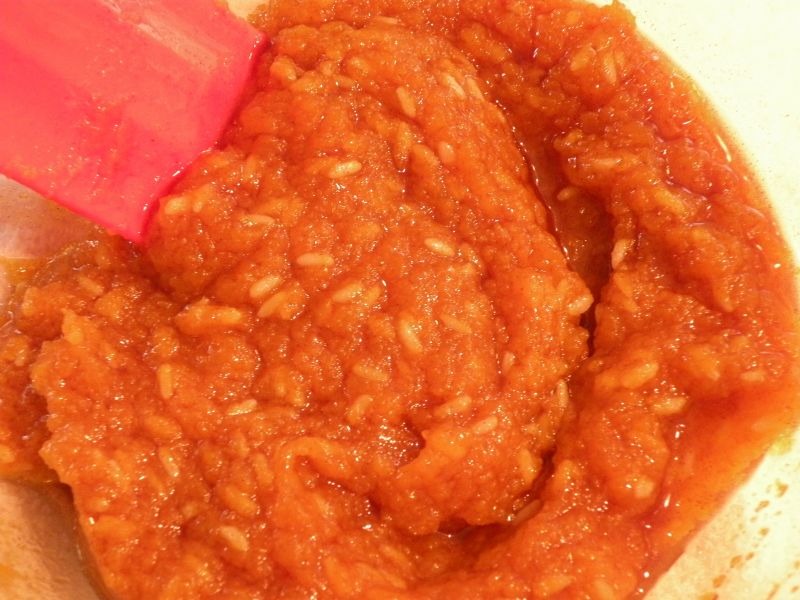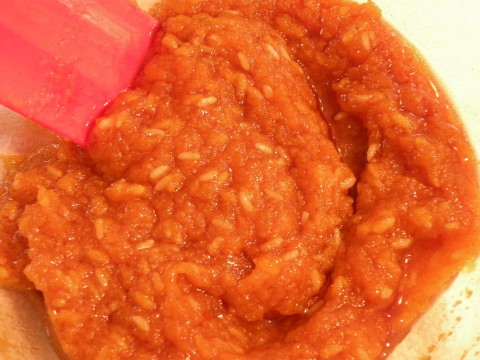 Set aside and prepare phyllo.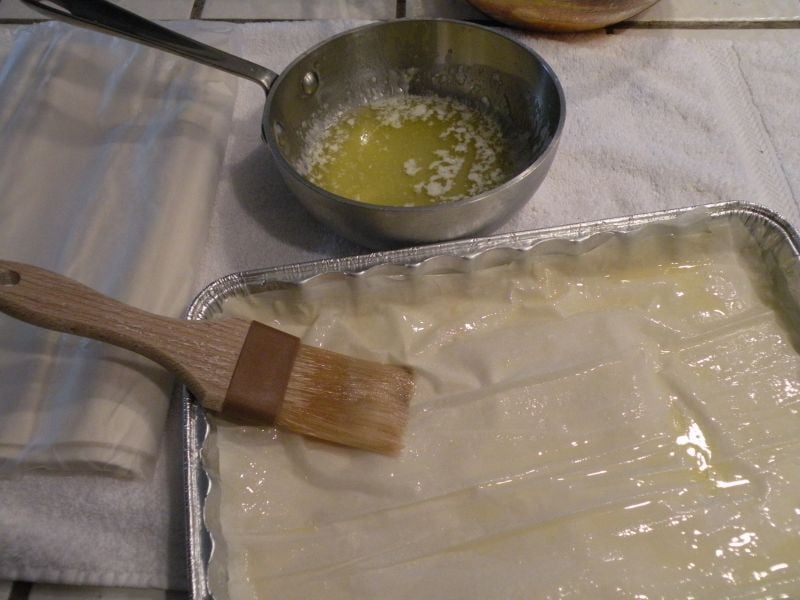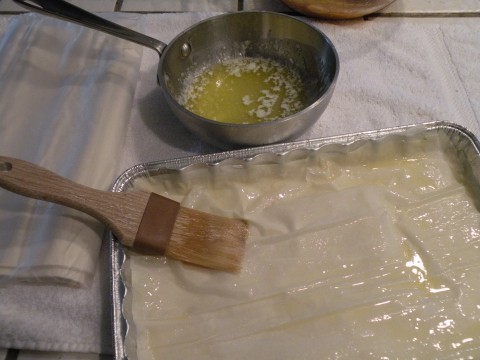 Layer 1/2 the phyllo on the butter and butter each layer. Pour filling in pan.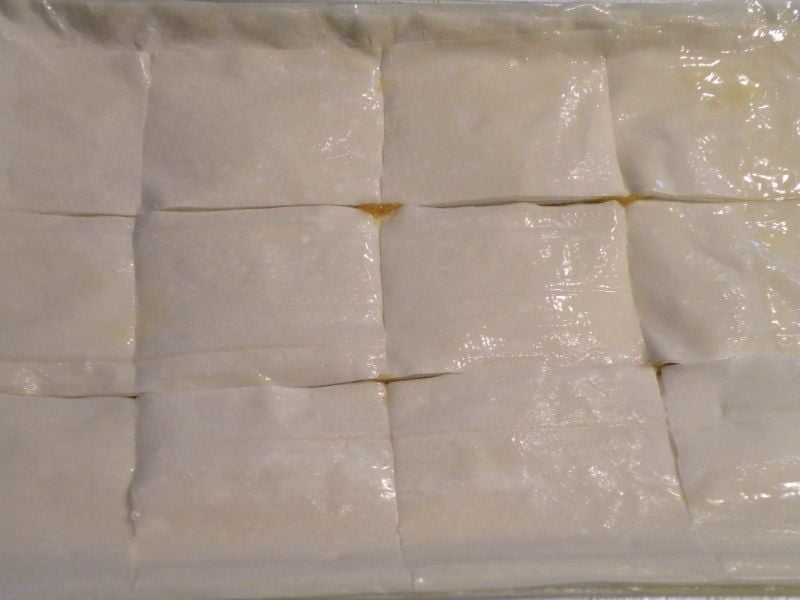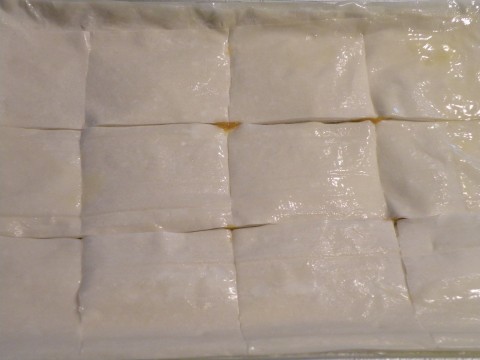 Score with a sharp knife. Bake in the oven at 350 degrees for 1 hour.
For a side dish: score 4×6
For an appetizer: score 5×8
© 2010 – 2015, Mary Papoulias-Platis. All rights reserved.