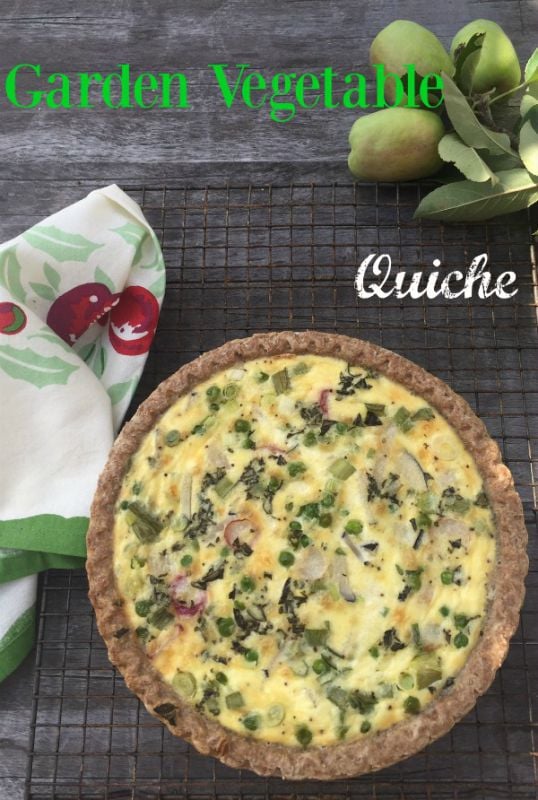 Ever wonder what to do with all those vegetables from your garden or from your recent trip to the farmer's market? Let's talk Garden Vegetable Quiche. Quiche, is a light smooth custard-based pie, with a crust which makes into a quick and flavorful meal. Serve it with salad greens, and you have a healthful meal for your family. You can make your own crust, or stock organic frozen crusts, when you're in a pinch for time. There's no need for a recipe. The basic recipe is here for you to experiment with adding your own vegetables, cheese and herbs. So, let's get started on an old recipe, but a great stand-by for a quick dinner. If you need inspiration for your garden quiche, head over to your nearest farmer's market and check out what the farmer's are offering for the season.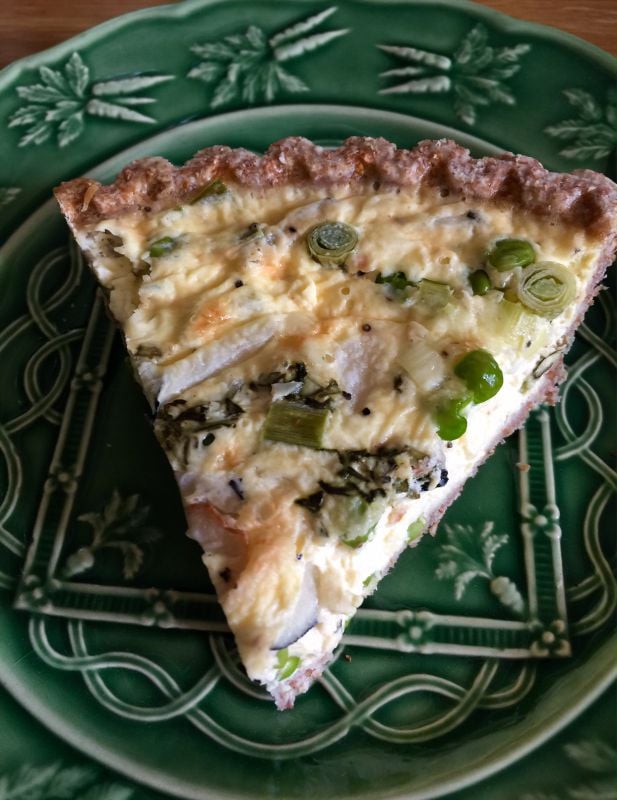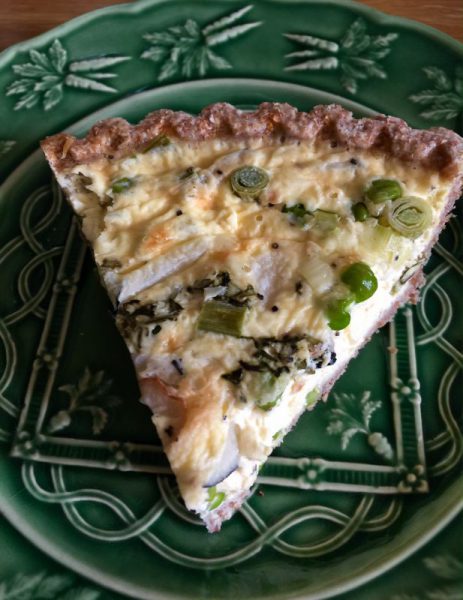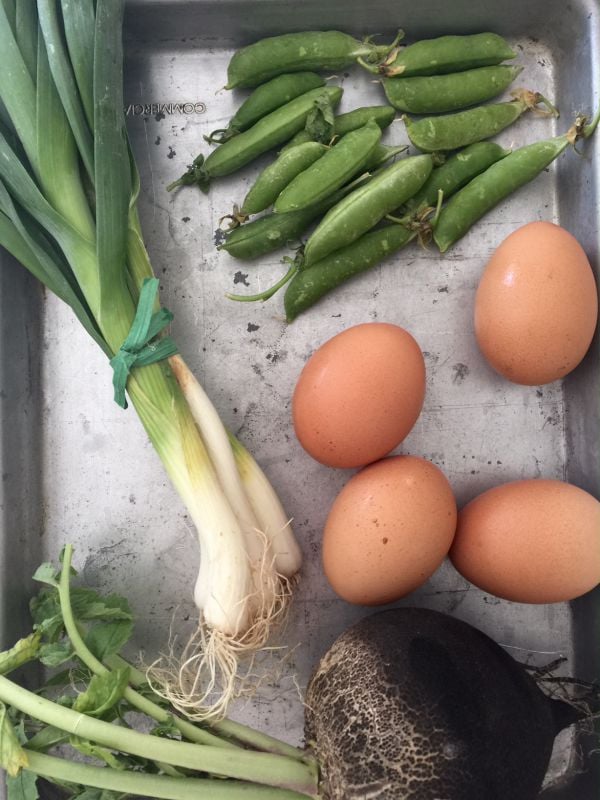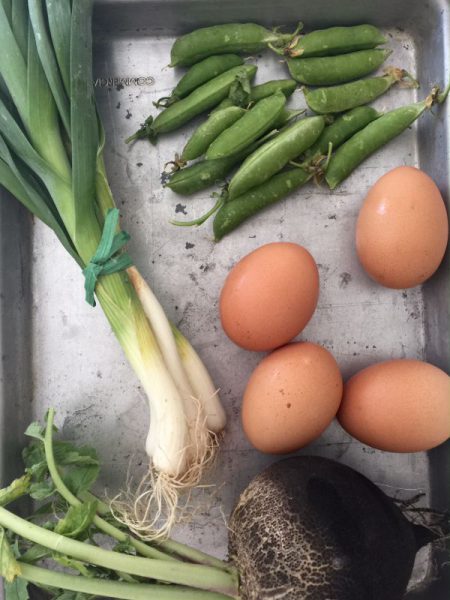 I like to use the Wholesome Organic Pie Crusts, they  hold together and crisp up beautifully. When I shop I always pick up and have on hand eggs, milk, heavy cream, and various cheeses.
After heading to the farmer's market this Sunday, I came home with radishes, green onions, and snap peas.  I had the basic ingredients in my fridge, so I was ready to go for my dinner.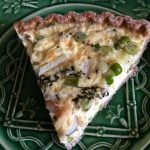 Garden Vegetable Quiche
Quiches should be on your go-to list for weekly meals. It can be served with pantry ingredients and a quick vegetable /salad and you are good to go. Switch it out with what is in your markets and make it your own.
Ingredients
1

single crust for a 9-inch pan or a purchased pie crust

1/4

cup

onion, green onion, shallots

1/4 -1/2

cup

single or mixed vegetables (fresh peas, corn, green beans, spinach, greens)

2

teaspoons

of an herb finely chopped, (parsley, thyme, basil)

4

ounces

1 cup of shredded cheese ( fontina, jack, cheddar, feta)

2

large whole eggs

2

large egg yolks

1

cup

whole milk

1

cup

heavy cream

1/2

teaspoon

salt

1/2

teaspoon

pepper

1

teaspoon

butter or extra virgin olive oil
Instructions
Pre-heat oven to 375 degrees.

Prepare your crust, defrost if necessary.

In a skillet add 1-2 teaspoons butter or olive oil and add your tough vegetables (greens not necessary) and 1/2 of the fresh herb.

Saute 3-4 minutes until barely soft. Remove and cool.

Spread the cheese evenly onto the cooled pie crust.

Add the cooked vegetables and a couple pinches of salt and pepper

Whisk together the eggs, milk, cream, salt, pepper and 1 teaspoon basil in a bowl.

Pour into the pie pan. Top with remaining basil.

Bake until light golden brown for 35-40 minutes. Test with a toothpick at the edge of the pie, comes out clean.

Place on a wire rack to cool.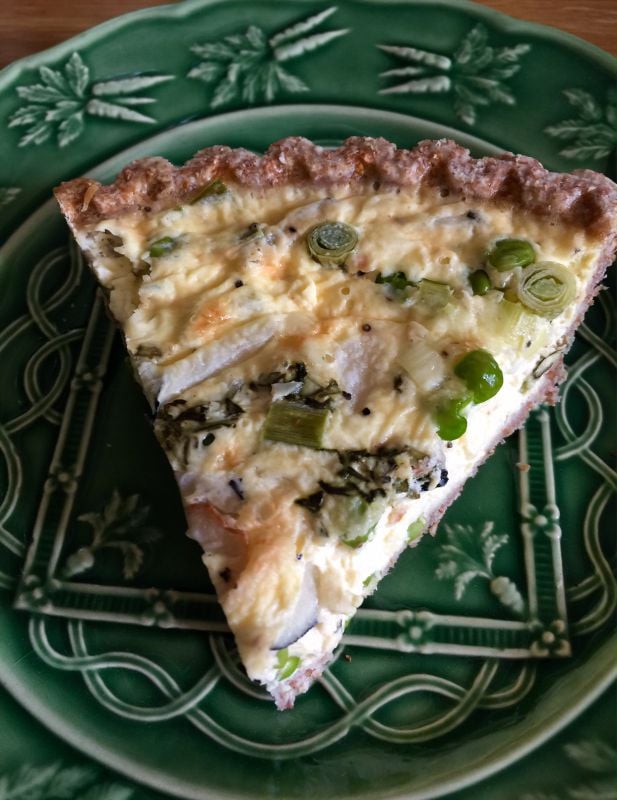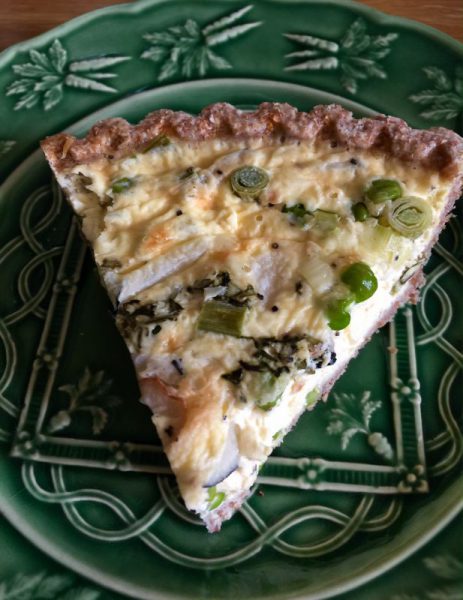 Other Egg Recipes You May Enjoy: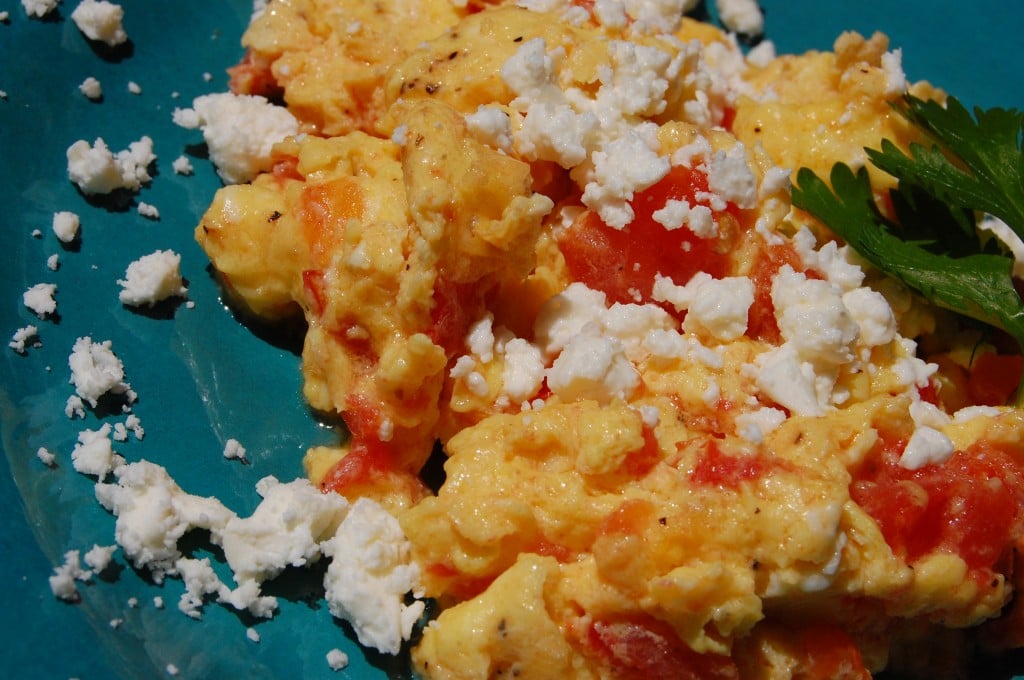 Greek Skillet Potatoes with Eggs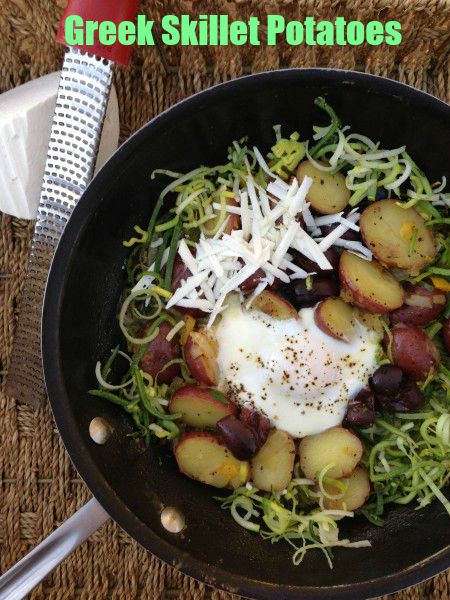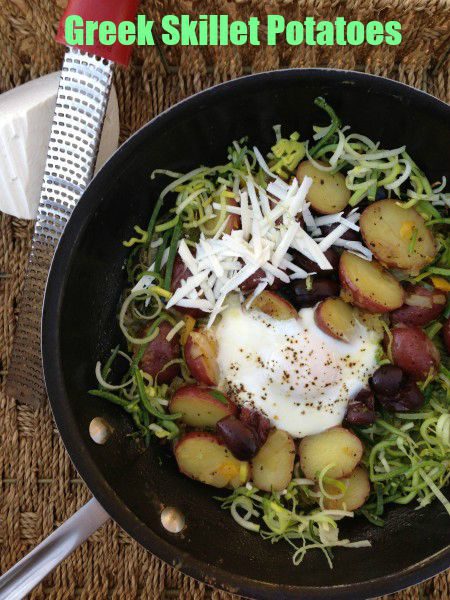 Um…try a slice and enjoy! Mary
© 2016 – 2022, Mary Papoulias-Platis. All rights reserved.