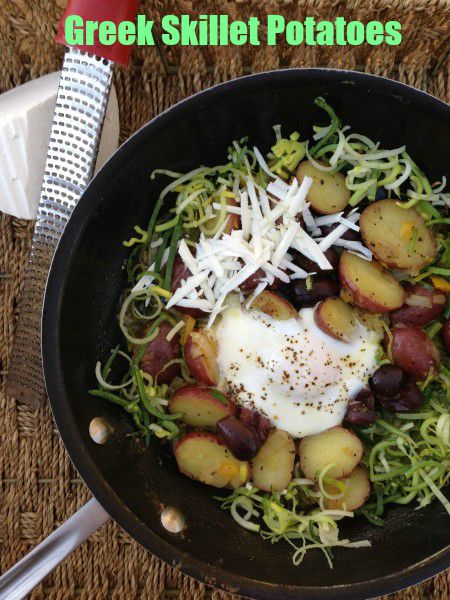 Skillet potatoes are my favorite when it comes to a home-styled breakfast for my family. The boys often need a heavy but healthy meal to get their day started, so this is my go-to breakfast starter for them. Baby Ruby Gold potatoes will save you time as they cook up quickly in the skillet along with the pre-sliced and washed leeks. I added Greek olives for the saltiness you need, with a touch of white Mythira Greek cheese for a more balanced flavor. You can use any hard cheese as a substitute for this recipe, but after all this is a Greek Blog.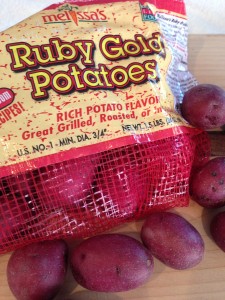 The skillet potatoes can be served for breakfast or brunch. Both vegetables were sent to me from Melissa's Produce.  If you're looking for Mediterranean produce, they offer many varieties of vegetables and fruit.  Thank-you Melissa's for excellent quality and tasty fresh produce.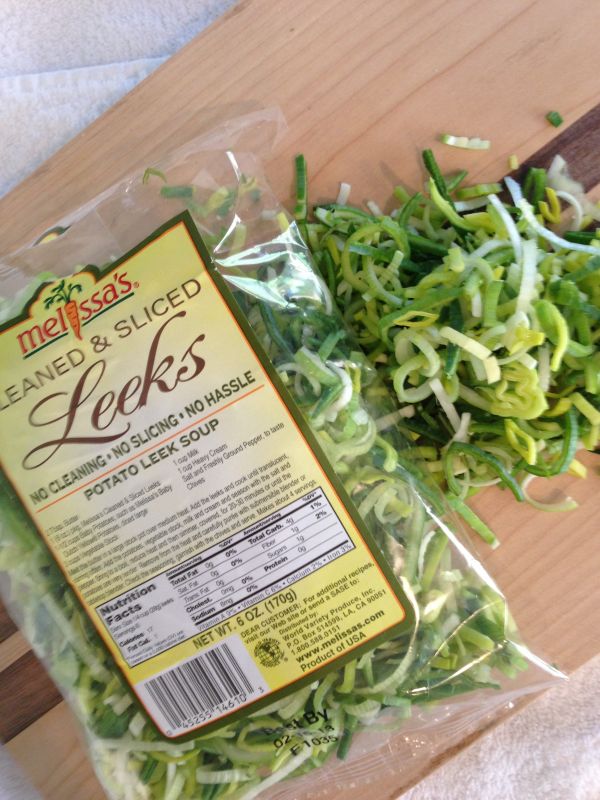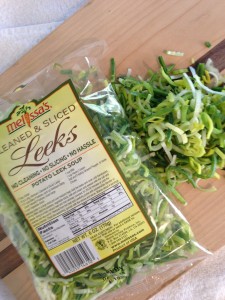 Greek dishes often have leeks as their onion choice. Melissa's preps the leeks for you and they're packaged as "Cleaned and Sliced" and  ready to cook!
Greek Skillet Potato-Leek Eggs with Myzithra
Make your egg dish complete with baby potatoes and leeks with a Greek twist, with the addition of olives and Myzithra cheese.
Author:
Mary Papoulias-Platis
Recipe type:
Breakfast, Brunch, Dinner
Ingredients
1 1.5 lb. bag of Baby Ruby Gold Potatoes
1 6oz. bag of Melissa's ready to cook Leeks
1 green pepper. diced
4 eggs
2 tablespoon olive oil
2 tablespoon butter
½ teaspoon salt and ¼ teaspoon pepper
½ cup shredded Myzithra Greek cheese
Instructions
Wash and cut potatoes in half.
In a large skillet add olive oil, butter and potatoes.
Over medium heat cover and cook potatoes until tender.
Add water, ¼ of a cup at a time to prevent sticking or burning.
Remove cover and add leeks, green pepper, salt and pepper, and additional butter if needed.
Cook vegetables until soft.
Crack 4 eggs carefully over potato mixture.
Add a bit of water if needed, cover and lower heat to a medium-low heat until eggs are cooked.
Add cheese and serve.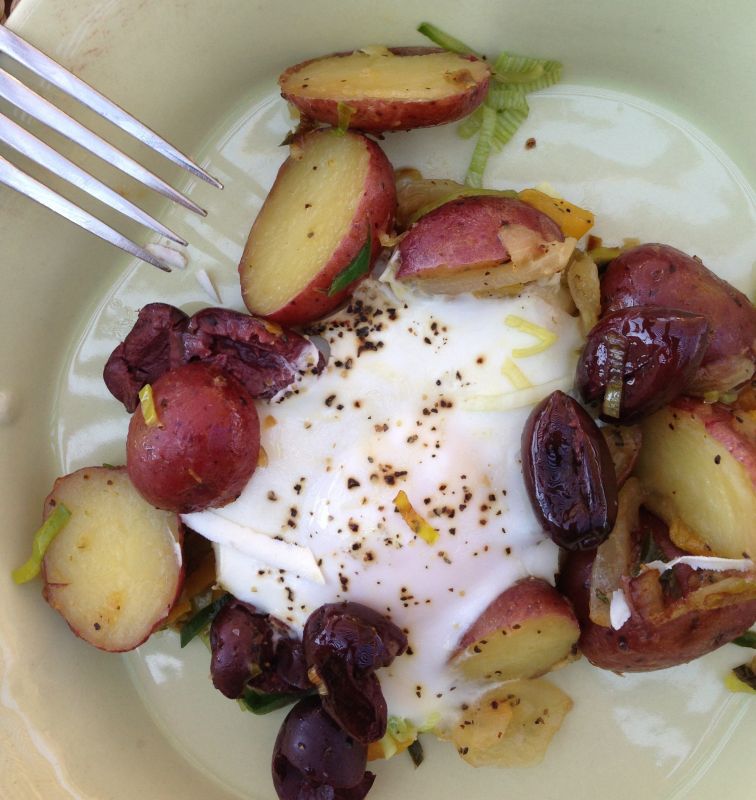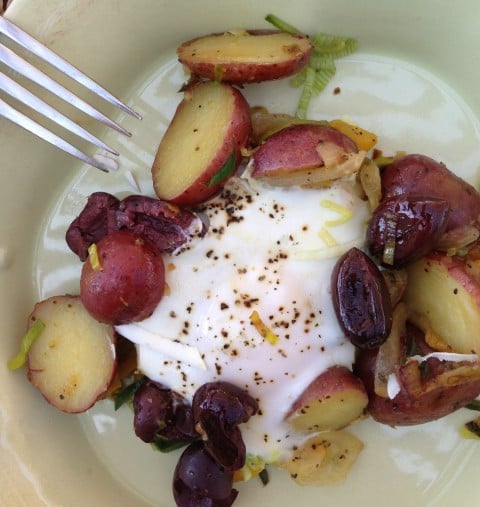 Yummy!
Eggs are eaten for dinner and breakfast in the Greek cuisine. My mother often served eggs for dinner and her recipe can be found here. Fresh Tomato Egg Scramble
© 2013 – 2015, Mary Papoulias-Platis. All rights reserved.