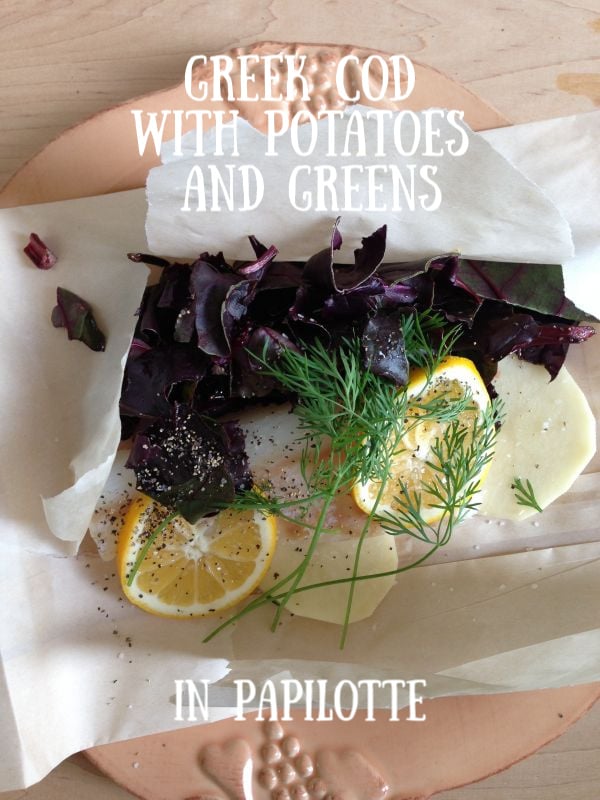 Greek Cod is used in may dishes throughout Greece. I recently came across this method while writing my olive oil cookbook. This cooking method is so easy and can be preapread ahead of time, and baked as guests arrive.  I used cod fillets, which are very common in the Greek diet with rustic potatoes, beet green tops, and fresh lemon and dill. Any substitution of a white fish will do; halibut, tilapia, grouper and haddock. Adding fresh ingredients makes this dish delicious and healthful. You can also use brocolli, green beans, or asparagus. I used beet greens because they are a high nutrient dense food, including vitamins A,C and K, fiber, Iron, and Potassium a Greek powerfood for sure!
 What is Papilotte?
When you see this term used on the menu in a restaurant you can safely assume your meal will be wrapped in paper. The dish is wrapped normally in parchment with a piece of fish, or a thin fillet of veal. This fish dish is fast and easy and can be prepared in minutes. The paper encloses all the ingredients and keeps the steam and aroma enclosed, and the ingredients are baked in it's own juices. The papilotte is served directly on the serving plate as guests have their own serving.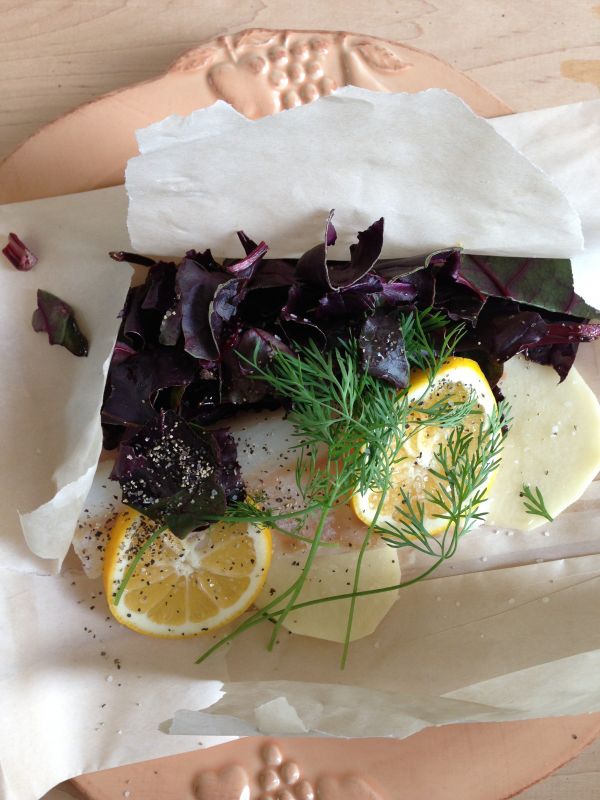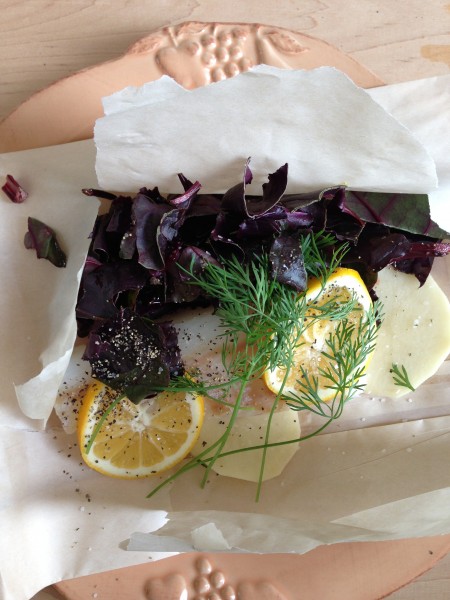 Bring in any flavors you wish, but try this method with other fish, such as shrimp, scallops, a whole fish, or any other filet.
Greek Cod with Beet Greens in "Papilotte"
A quick and easy preparation with a fantastic presentation, this Greek inspired dish has common ingredients and delightful taste of the Greek sea!
Ingredients
4

sheets or bags of parchment paper

4

fillets of Wild Caught Cod Fillets, fresh or defrosted - (12 ozs.)

fresh or defrosted (approx. 12oz.)

2

potatoes, peeled and thinly sliced, 1/8 inch thick

peeled and thinly sliced, 1/8 inch thick

4

cups

fresh beet greens, chopped

chopped

4

tablespoons

extra-virgin olive oil

4

tablespoons

white wine

8

slices

of lemons

4

sprigs fresh dill

salt and pepper
Instructions
Preheat the oven to 400 degrees.

Season the cod fillets with salt and pepper. Season the beet greens with salt and pepper.

Place 1 tablespoon of olive oil on each parchment sheet or inside each bag.

Peel and thinly slice the potato and place 4 slices in a row on each sheet/bag on top of the olive oil.

Place the cod fillet on top of the potatoes. Add one cup of seasoned beet greens alongside the cod.

Add 2 lemon slices on each cod. Add the dill sprigs on top.

Add 1 tablespoon of white wine in pockets.

Seal the bag by crimping the edges three times. If using parchment paper, start on one side and roll the edges to opposite side. Crease down to keep juices in.

Bake at 400 degrees, for a 1" fillet, 11 minutes, 2 inch fillet, 15 minutes.

Place bags on a plate and serve, unopened.
Recipe Notes
Any thin fish filet can be substituted. Beet greens can be replaced with spinach, arugula, kale.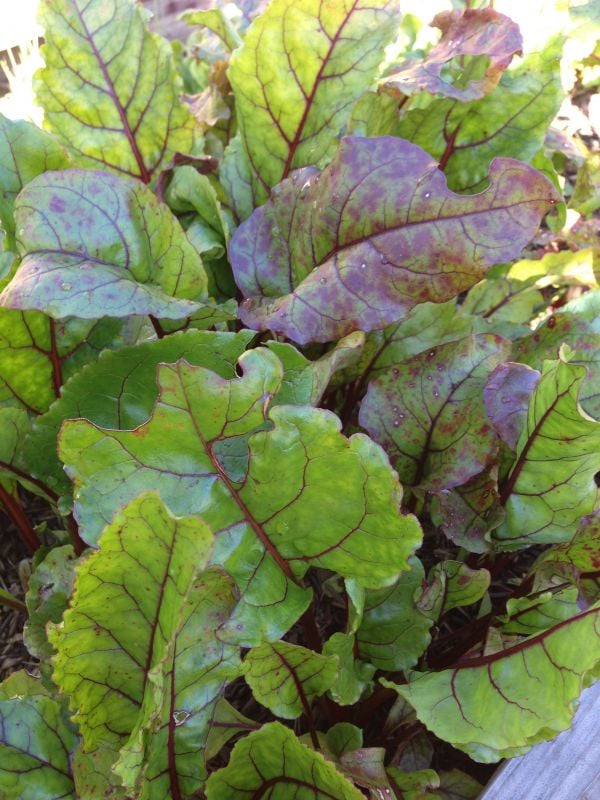 These are beet greens from my garden are sweet and picked when the leaves are small and tender. The cod will benefit from these greens in the dish, bringing the flavors together in the baking process.
COOKING TIPS:
Beet Greens are sweet when cooked in water, add a splash of olive oil, lemon, salt and pepper and they are done and ready to serve.
When buying beets, keep the greens and when you get them home, cut them off the root and store them in a bag to keep fresh.
For the parchment paper I used the paper on a roll, so you can fit any size fish. Just place everything in the bag and fold three times and place on the sheet tray and bake.
I try and use fresh fish whenever I can. But frozen fish can make a good substitute. If using frozen, defrost the fillets before using.
You may want to try many of my other fish meals: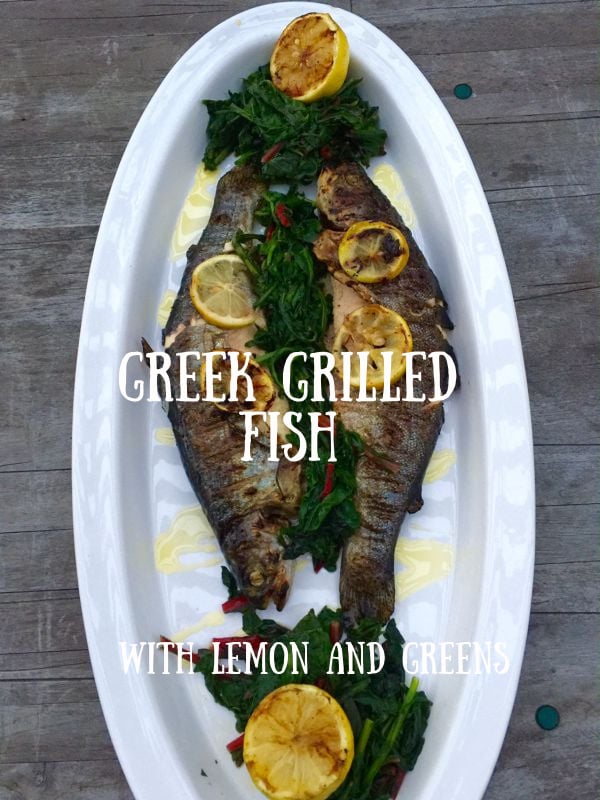 Favorite Salt Baked Cod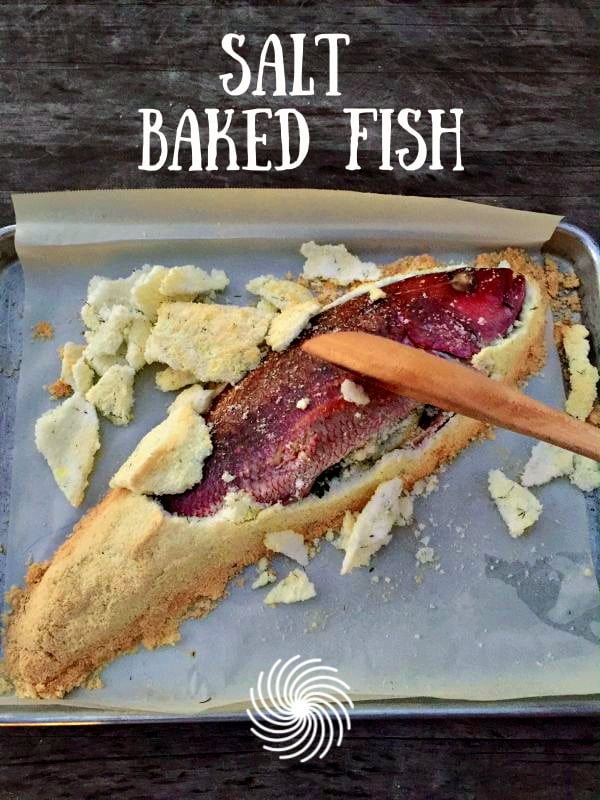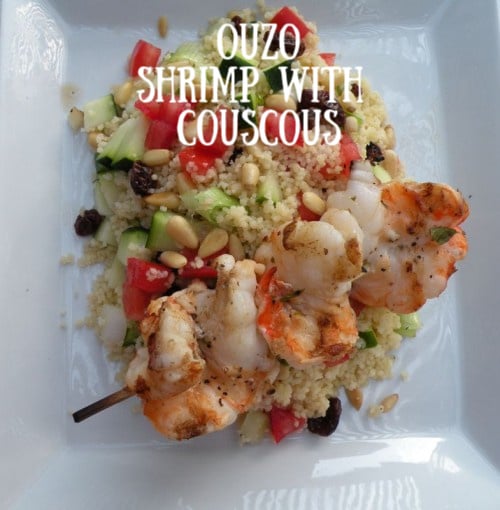 Enjoy every bite,
Mary 
© 2013 – 2022, Mary Papoulias-Platis. All rights reserved.