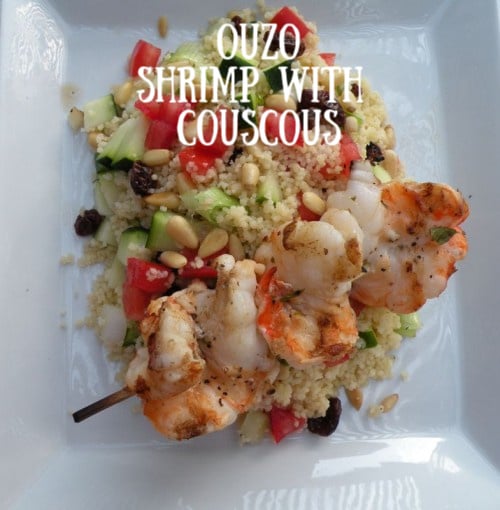 Many of the dishes I present on my blog have been in my recipe box for many years. This ouzo marinated shrimp has been updated with a side of fluffy couscous. I wanted to update this recipe with a more healthful substitute for white rice. I chose couscous because it has a mild taste, and it marries easily with Greek spices and flavors. Find ouzo at your local liquor store.  It's a very popular anise-flavored liquor. You can leave out the liquor if you like and just substitute a lemon-olive oil with garlic marinade . Add Greek dried spices such as oregano for a punch of flavor.

Ouzo Shrimp with Couscous – Garides
This is an updated recipe usually called for white rice, but also can be served with couscous, for a more healthful alternative.
Author:
Mary Papoulias-Platis
Ingredients
2 pounds jumbo shrimp, peeled and deveined (28-32)
2 tablespoons fresh lemon juice
2 cloves garlic, minced
1 teaspoon salt
1 tablespoons Greek ouzo
3 tablespoons olive oil
1 tablespoon Greek basil, or regular basil, coarsely chopped
1 box of couscous
2 cups chicken or vegetable broth
2 tablespoons lemon juice
3 tablespoons olive oil
2 large tomatoes, chopped
1 medium cucumber, chopped
¼ cup fresh basil
½ cup chopped green onions
¼ cup toasted pine nuts
½ cup raisins, marinated and drained
1 tablespoon Greek ouzo
Instructions
Shrimp:
Place shrimp in a large bowl. Add the lemon juice, garlic, salt, 1 tablespoon ouzo, and add 2 tablespoons olive oil.
Toss to mix, and set aside in the refrigerator to marinate for at least two hours.
Heat the grill. Skewer the shrimp, and place on heat. Grill turning once shrimp turn pink, about 4 minutes.
Place shrimp on platter and sprinkle with remaining olive oil and basil.
Couscous:
Toast the pine nuts in a small frying pan, until lightly brown. In a small bowl marinate the raisins in 1 tablespoon of ouzo (drain before adding to couscous). Set aside.
Prepare the couscous according to the package directions substituting the broth for water.
Add the lemon juice, olive oil, raisins, tomatoes, cucumber, basil, green onions, and pine nuts to the couscous and gently mix.
Sprinkle with lemon and serve with shrimp skewer.
Note: The shrimp can be made as an appetizer without the couscous.
Take a look at my other fish dishes:
Greek Grilled Fish with Greens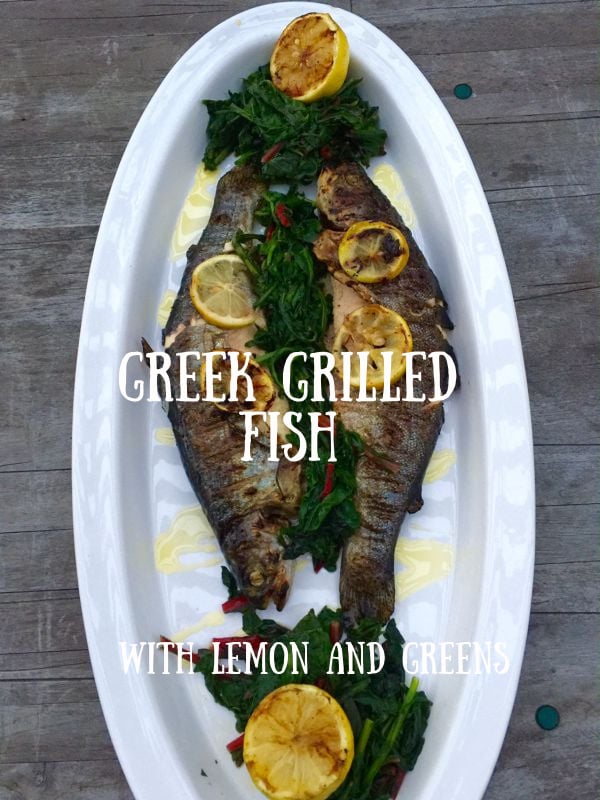 Salt Cured Fish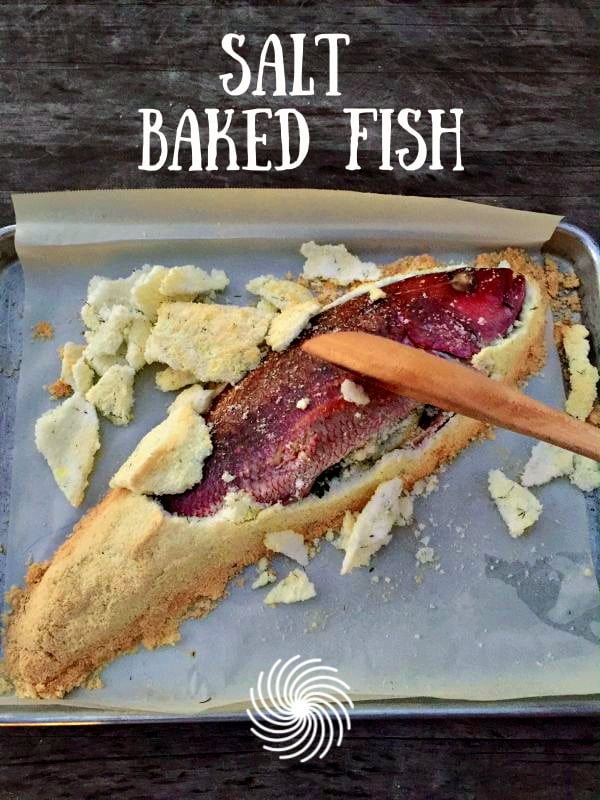 Greek Fish Soup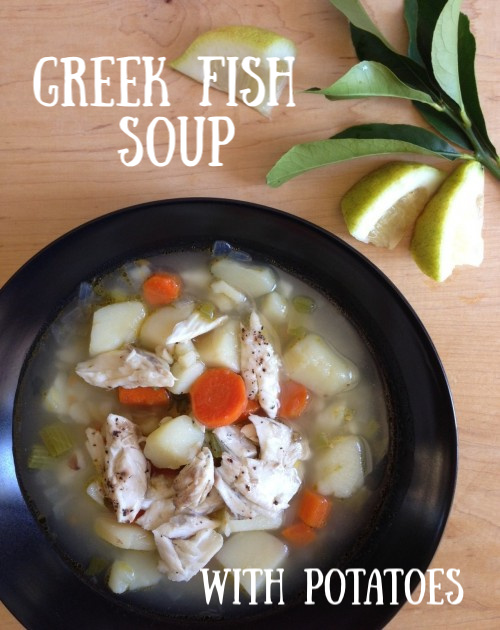 Thank you for visiting,
Mary 
© 2010 – 2020, Mary Papoulias-Platis. All rights reserved.