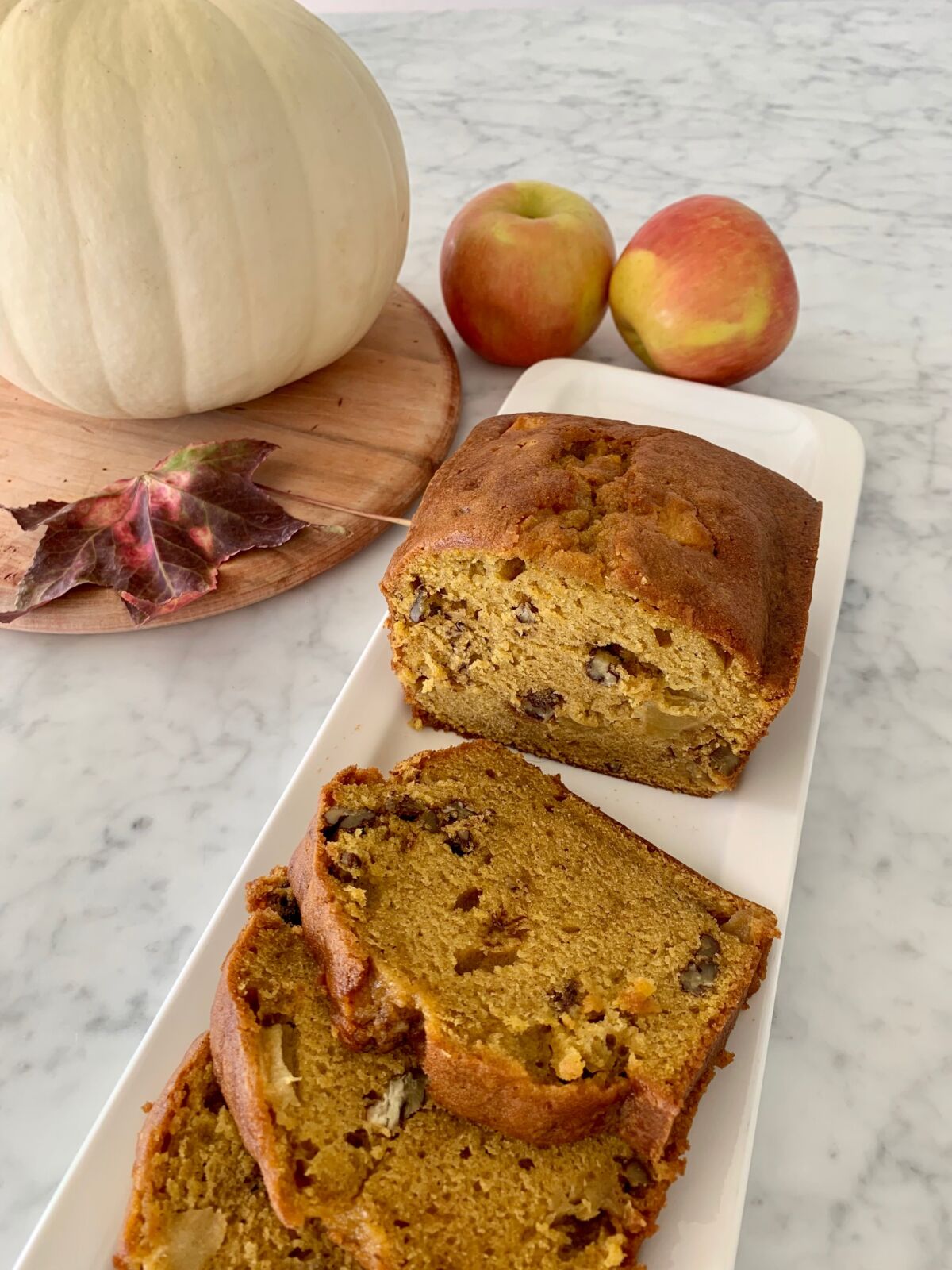 I wanted to make my first fall recipe using both pumpkin and apples, since they both are in season. I have several recipes for Fall desserts and salads on my blog, but just the aroma of these baking in my home, will excite me. My favorite type of day is planning new recipes alone in my kitchen where my creativity is taken to a different level. This recipe worked and my family quickly devoured it. This bread is perfect to enjoy in the morning with coffee, or with simple a cup of afternoon tea.
Loaf pan breads are generally a simple cake with the addition of nuts, fruit, and spices. More of a breakfast bread. Recently, I received these beautiful Honeycrisp Apples from Melissa's Produce from their October Season's Best List.  Apples and Pumpkins are both Fall companions, so why not place them together in any recipe. And it not only worked today, but it was just how I imagined it would taste. Warm and yummy!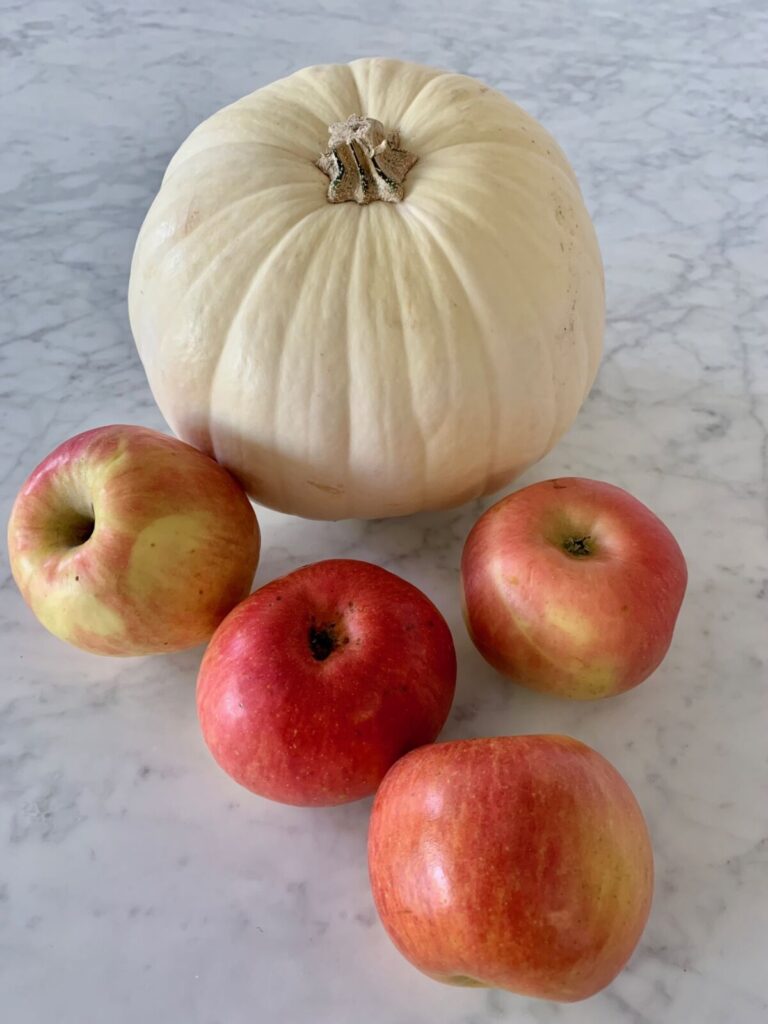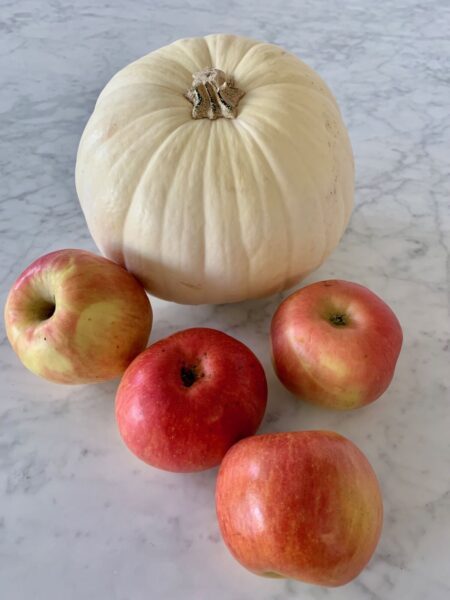 I used Honeycrisp Apples in my recipe, but select whatever apple you may have on hand.  Remember to taste your apple beforehand to see if that is the flavor you want to add. And this recipe calls for one can of pureed pumpkin. If you would like to make your pumpkin puree, please visit my blog post on How to Roast a Pumpkin.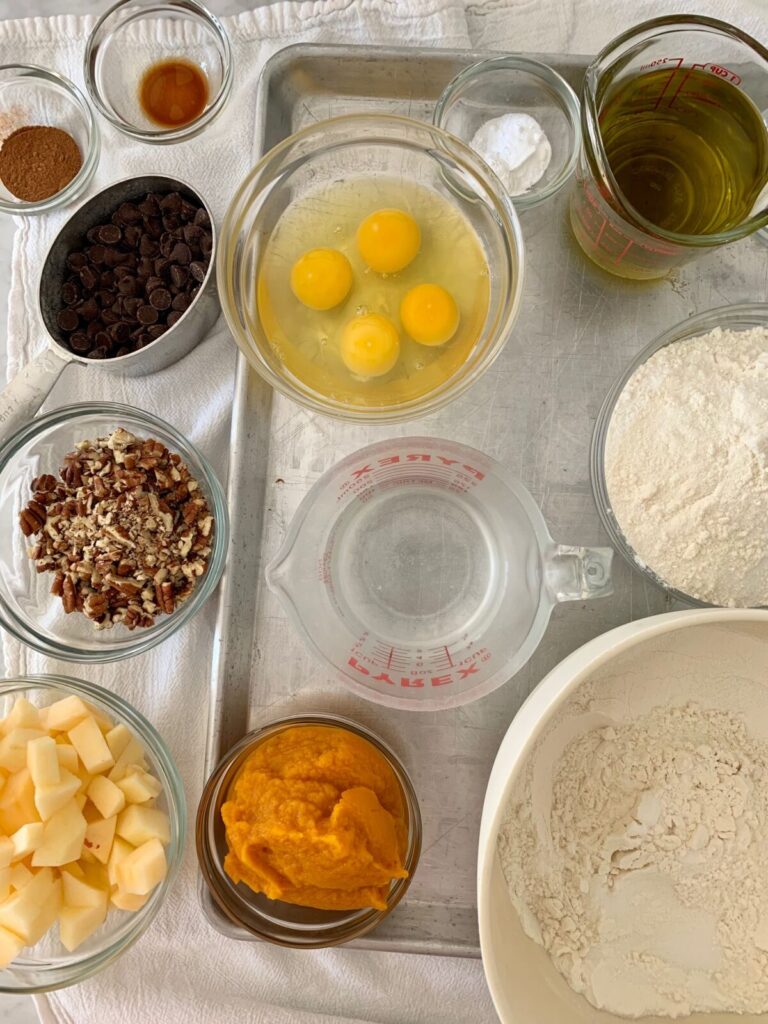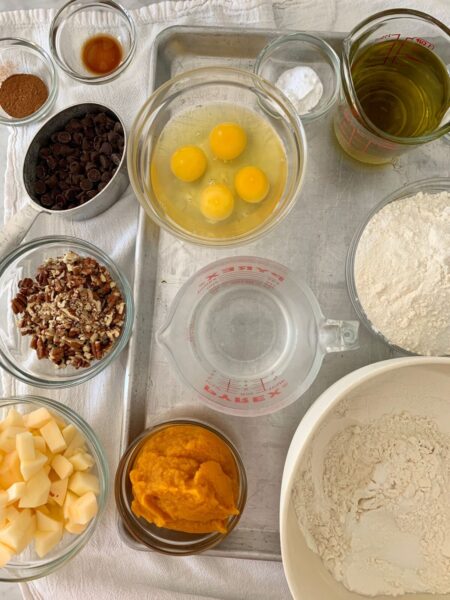 I suggest you measure all your ingredients ahead of time, to ensure you have everything included. They call this "Mise En Place" in the culinary world, everything in it's place.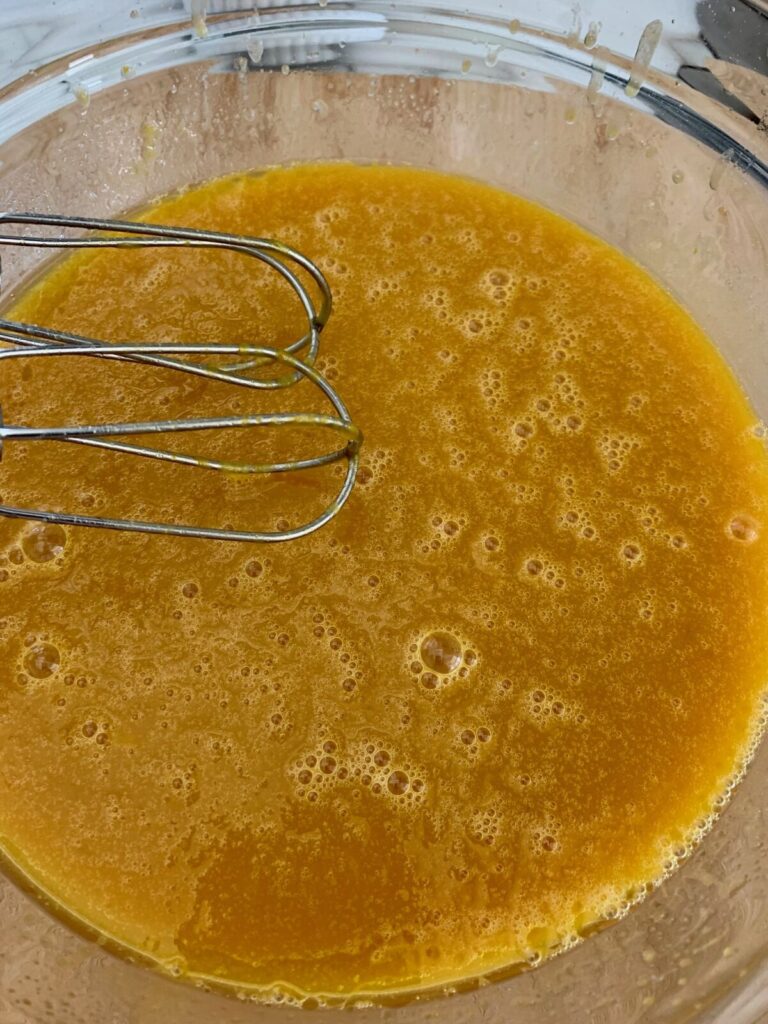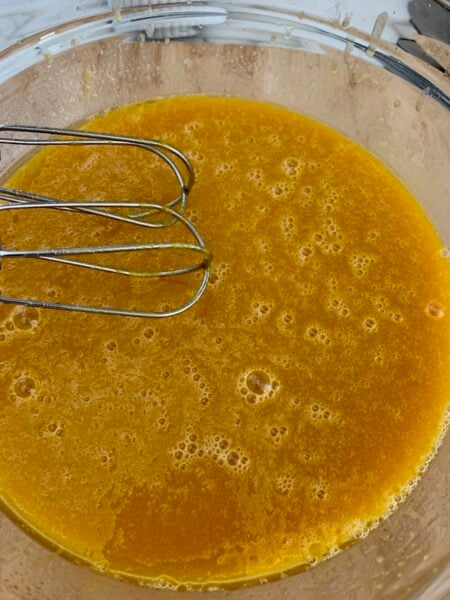 Mix all your wet ingredients until smooth. And slowly add the dry.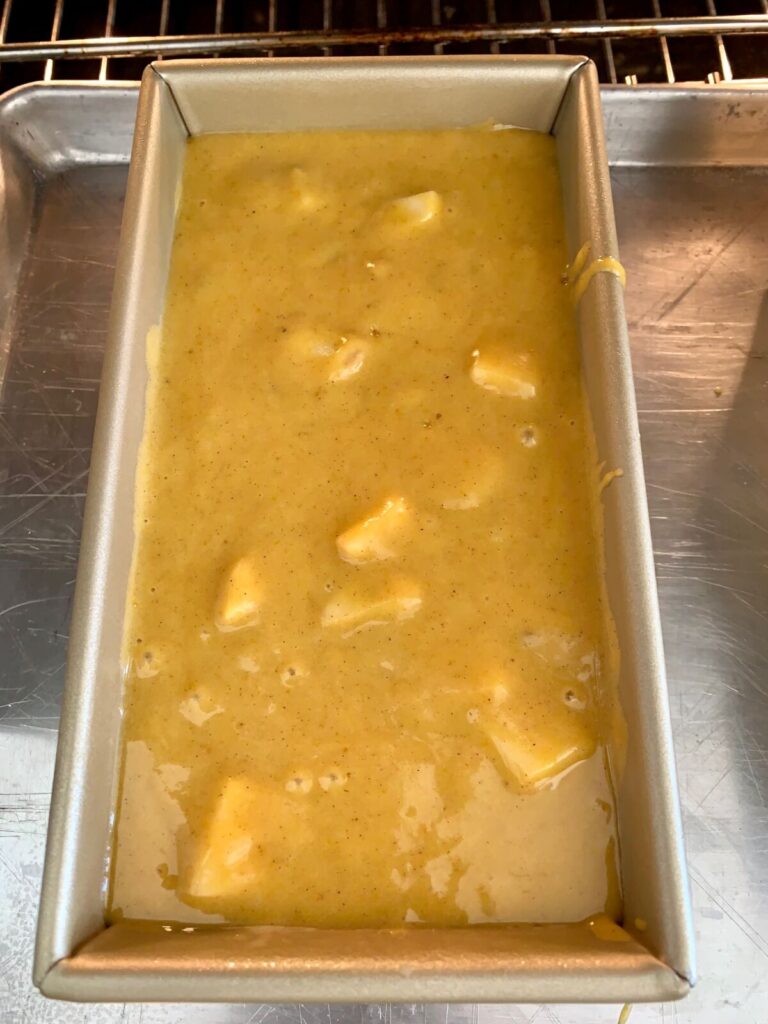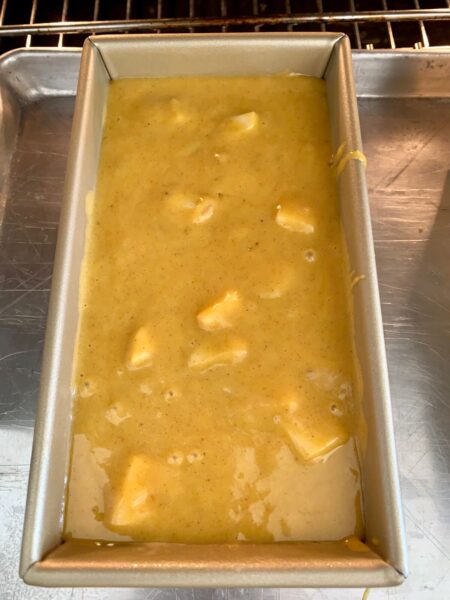 This is ready for the oven, and you can see I chopped the apples in 1/2 inch cubes.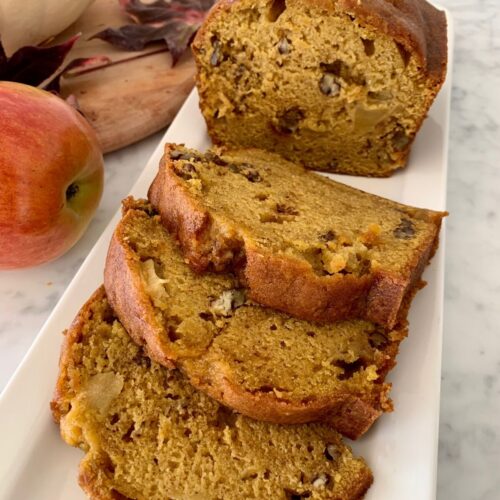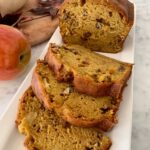 Honeycrisp Apple Pumpkin Bread
This is a moist pumpkin bread with a smooth spice flavor, and a punch of apple chunks. This recipe makes two loaf pans one to eat and one to share.
Ingredients
1

cup

extra virgin olive oil

2 2/3

cups

sugar

4

large eggs

1

15-oz.

can of pumpkin puree

2/3

cup

water

1

teaspoon

vanilla extract

3 1/3

cups

all purpose flour

1/2

teaspoon

baking powder

1

teaspoon

baking soda

1 1/2

teaspoons

salt

1/2

teaspoon

cinnamon

1/2

teaspoon

nutmeg

2

apples

peeled and roughly chopped ( I used honeycrisp)

1

cup

chopped pecans
Instructions
Preheat oven to 350 degrees. Lightly grease two loaf pans. (9x5 size pan)

In a large mixer, beat together the oil, sugar, eggs, pumpkin, water, and vanilla until well blended.

( You can use a hand mixer or just use a large spoon.)

Sift the following in a large bowl, the flour, baking powder, baking soda, salt, cinnamon, nutmeg. Add to the wet ingredients and beat slowly until blended.

Using a large wooden spoon carefully add in the chopped apples and pecans.

Evenly, spoon the batter into the pans.

Bake the breads for 60-80 minutes, or until a toothpick when inserted comes out clean. My loaves took around 80 minutes.

Once the breads are ready, cool the breads on a wire rack. Remove from the pan, and serve, or wrap in plastic and freeze.
Recipe Notes
You can substitute the apples for pears, berries, or fruit of your choice. Nuts are optional in this recipe. But if you do add them, select your favorite for the recipe.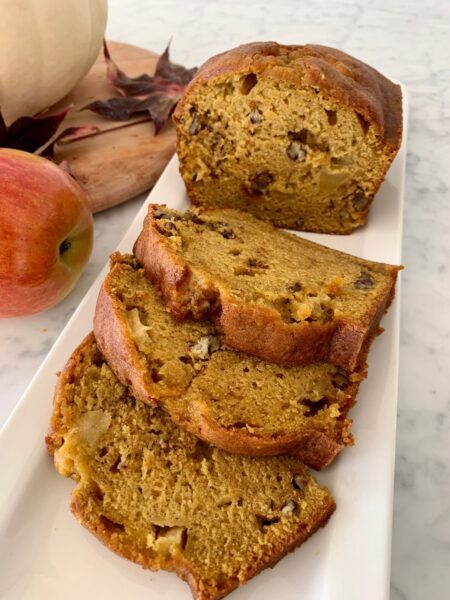 You may enjoy the many other pumpkin dishes on my blog, under my category "Pumpkins".
Enjoy your Fall baking…
Mary
© 2021, Mary Papoulias-Platis. All rights reserved.