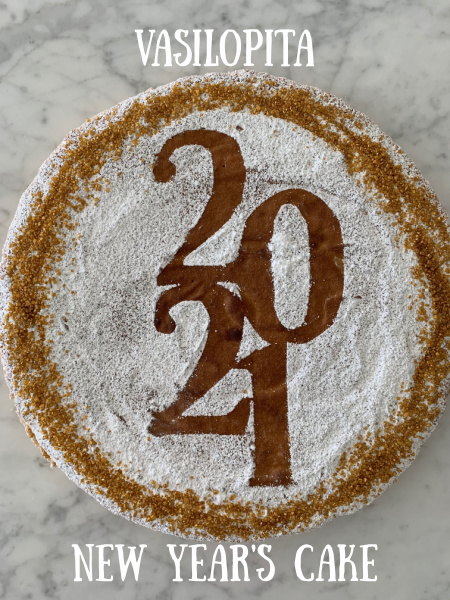 For the past several years Vasilopita is my number one recipe on my blog! I bet most of you have never heard of this cake-like bread. It's a Greek  traditional family recipe, made for the New Year. There are actually two types of breads that are baked during this time, but I find this one a bit easier to make. The other recipe is a New Year's Bread made with yeast which happens to take 2 days to assemble. Many years I have traded off making both for my family. Here is the recipe for New Year's Bread. One thing to remember about this recipe is not to forget the coin, that is placed in the raw dough before baking. I suggest you have it out and wrapped and ready to go before baking. The cutting can be done at the table and once you cut a piece for the House and the Lord, select the pieces for the family, and the person with the coin will have good luck for the year!
Let's Get Started!
I'm always the baker that likes to organize all my ingredients ahead of time, for the ease of cooking. In cooking school this is called, Mise en Place, everything in place.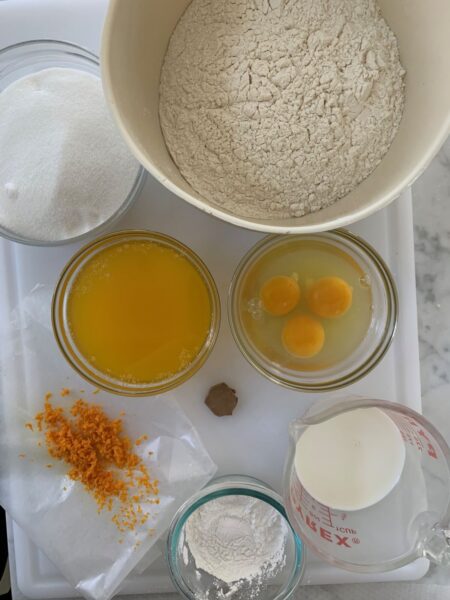 Once everything is ready, grease your pan the 12×3 inch round pan used in this recipe. We use this size so we have enough pieces for the entire family and guests. The pan can be found at any nearby baking shop such as Michaels. This is by Wilton.
Just wrap the coin you have chosen in wax paper before adding to the batter.
For this recipe head over to New Year's Cake Vasilopita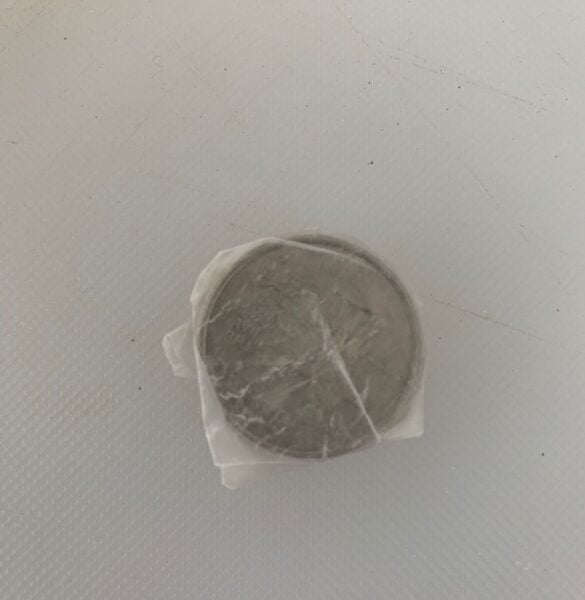 Place the coin on the bottom and pour in the batter. Mix the batter and place in the pan.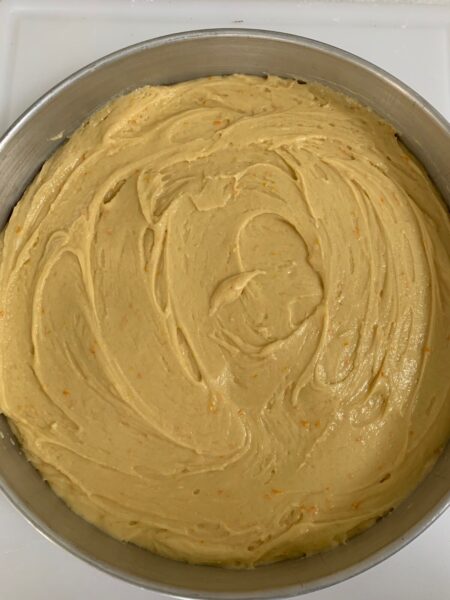 Once baked cut out numbers or decorate with pearls, icing, or candy.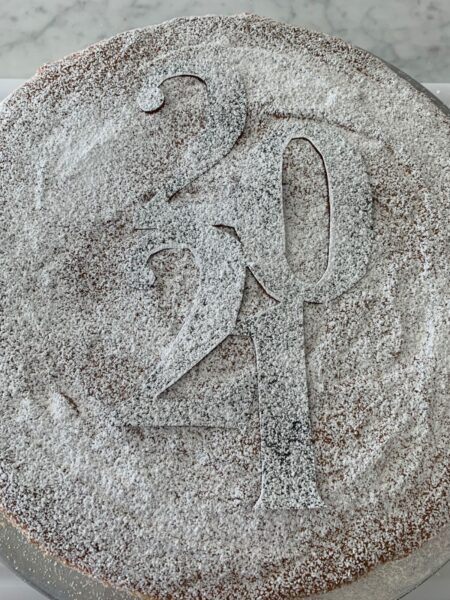 Add any decorations and your done. Here I added gold glitter around the edges.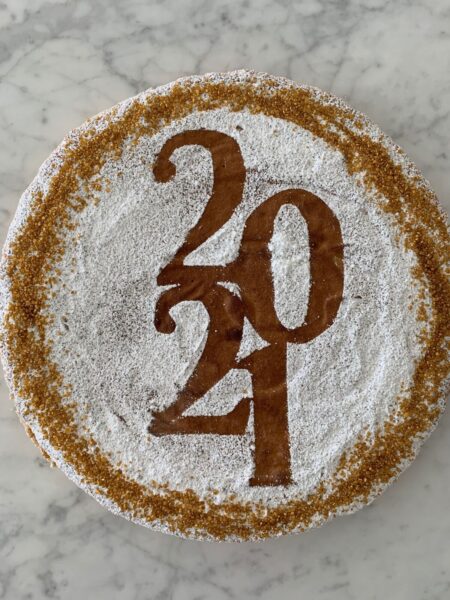 Enjoy the party and good luck in getting the coin!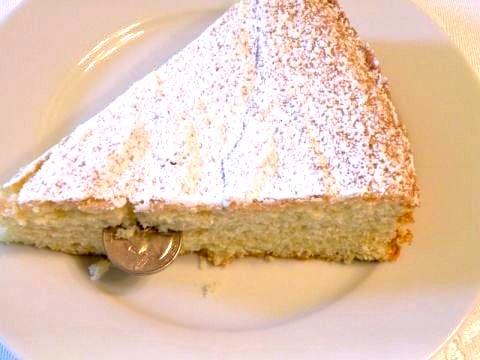 This is last year's cake, we haven't cut ours yet this year.
Enjoy the New Year, and May God Bless You!
Mary 
For more Traditional Recipes take a look under my category: Traditional Greek
© 2020 – 2023, Mary Papoulias-Platis. All rights reserved.