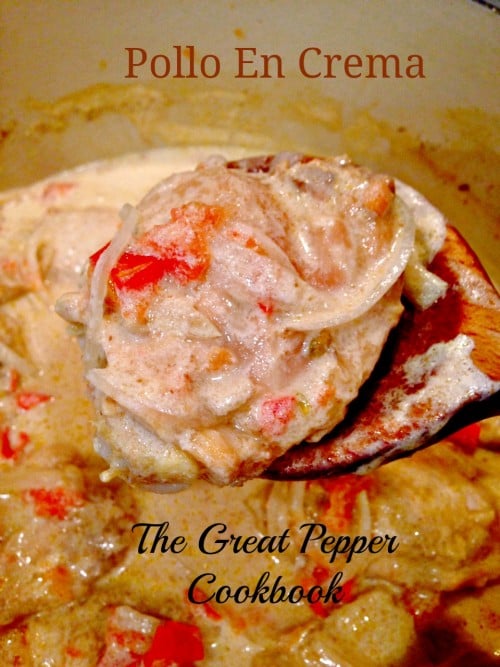 I know you may find this strange for a Greek girl attending a chili pepper luncheon, but I did and I love it! Melissa's Produce is a strong supporter for food bloggers and food media. This was my first trip to Vernon where the warehouse is located.  And boy was it worth it. I learned so much about chili peppers I never knew exsisted. Choosing the Pollo en Crema Chicken recipe to feature was the perfect dish, because for me the smoky flavor with the dried chilpotle peppers with the crema was a perfect flavor match and winner for me!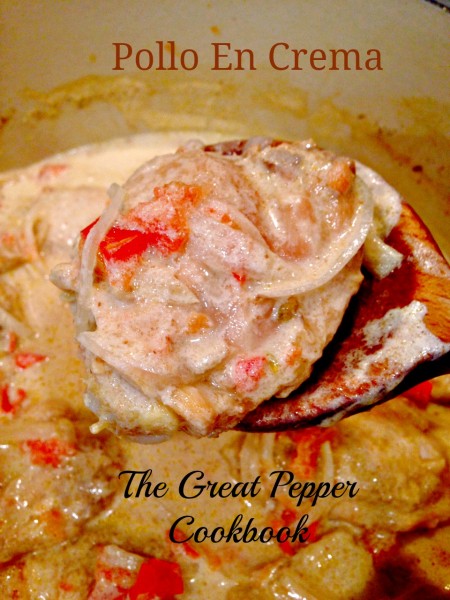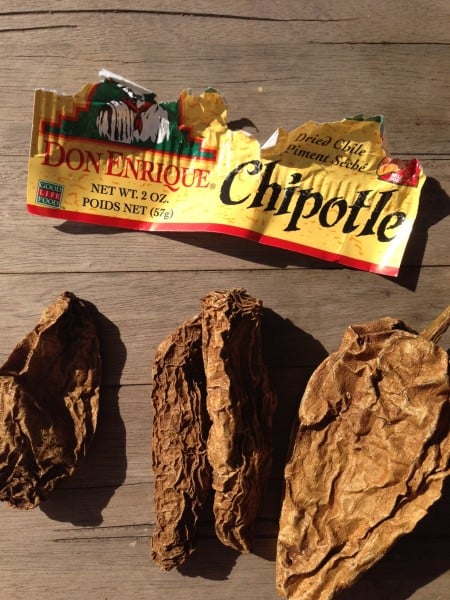 Dried chilies can be prepared many different ways and the book goes into more detail on prepping chilies for your recipes. But, in the pollo recipe they are braised with the chicken as it slowly cooks to impart the smoky flavor.
Everyone here is watching the chef prepare the dessert for us in a cooking demo. Melissa's entertained the group with a hilarious book trailer, Robert's presentation on chile peppers, and a book signing from the authors. The book can be purchased on Melissa's Website.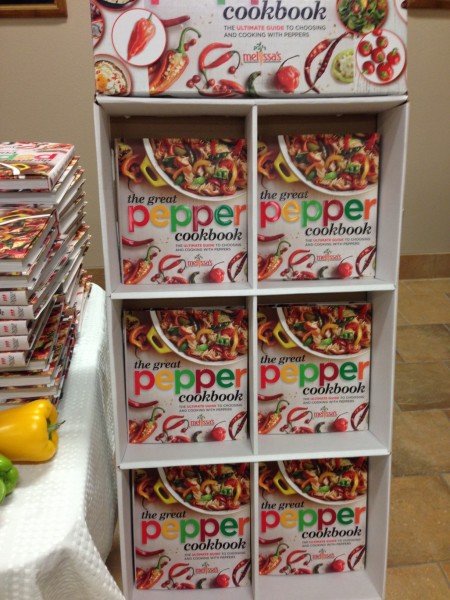 Melissa's invited many food enthusiasts to view and eat from their new cookbook The Great Pepper Cookbook. And what a spread they put out for us! All these recipes are from their colorful and beautifully photographed cookbook.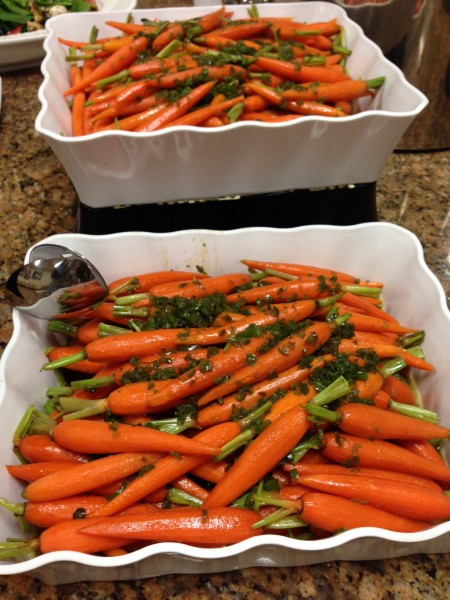 Glazed Chile-Spiced Baby Carrots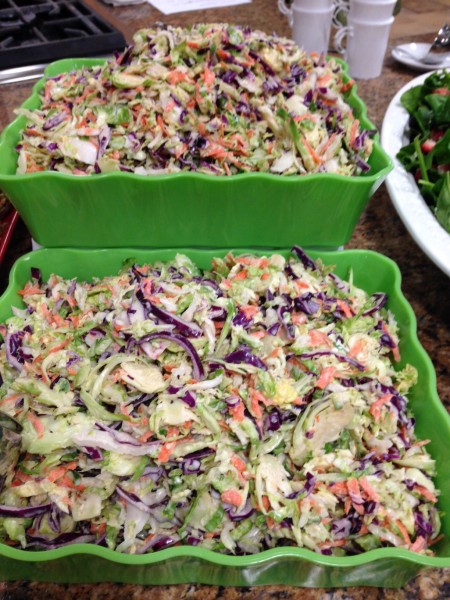 Cole Slaw with Chile-Lime Dressing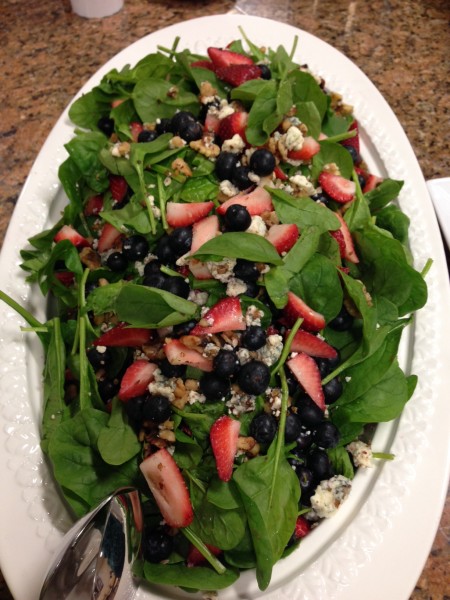 Tropical Spinach Salad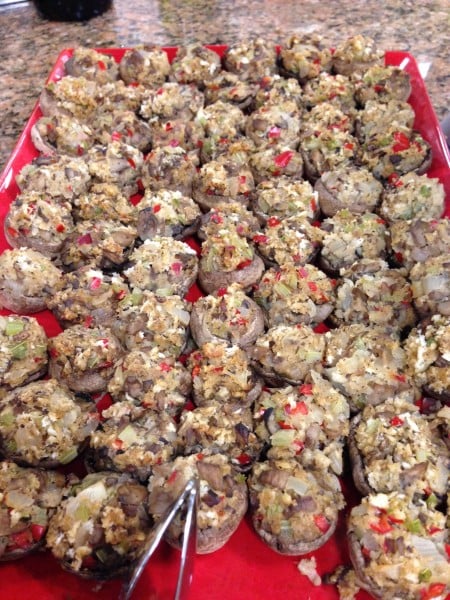 Spicy Stuffed Mushrooms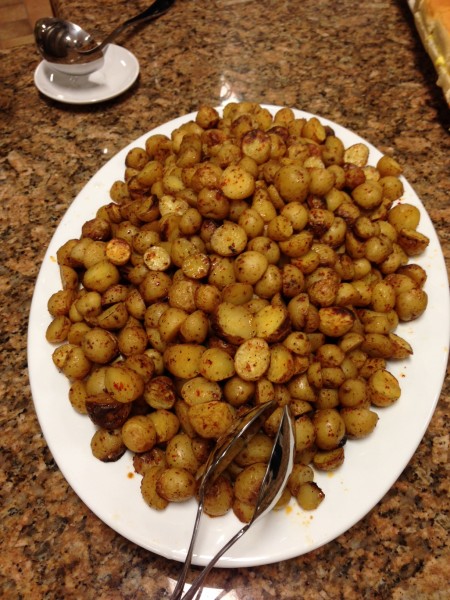 Chile Roasted Dutch Yellow Potatoes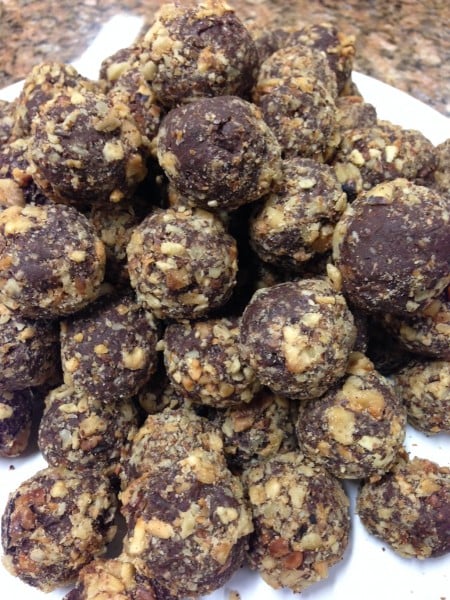 Chili-Chocolate Truffles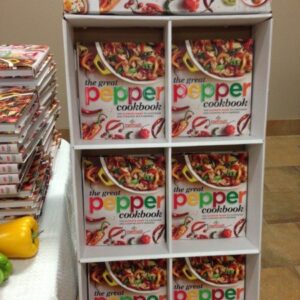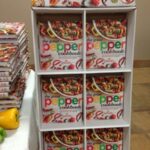 Pollo en Crema Recipe
Serve over hot cooked rice or wide noodles; garnish with chopped cilantro.
Ingredients
4

pounds

bone-in chicken pieces, trimmed

3

garlic cloves, thinly sliced

3

dried chipolte chile peppers, stems and seeds removed

1

cup

sour cream

1/8

teaspoons

salt

2

tablespoons

extra virgin olive oil

1

small sweet onion, thinly sliced

2

large Roma tomatoes, finely chopped
Instructions
In a large skillet, sear chicken skin side down in a single layer over medium high heat, about 3 minutes.

Sprinkle evenly with garlic; add chiles and water to cover.

Bring just to boiling. Reduce heat;simmer until chicken is completely cooked thorough and a meat thermometer inserted into thickest part of the chicken reads 165 degrees.

Transfer chicken to a plate, reserving chiles and liquid.

Place chiles and 2 cups liquid from the pan to a blender, add sour cream and salt. Process until smooth.

Return pan to stovetop. Add oil, heat over medium-high. Add onion and tomato stirring occasionally, for 3 minutes.

Add chile mixture, bring to just to boiling.

Nestle chicken into chile mixture, simmer until chicken is heated through, about 5 minutes. Serve.
Recipe Notes
Be careful when blending hot foods, the contents expand rapidly, causing a risk for scalding. To be sage before blending remove center piece and place a towel over the opening.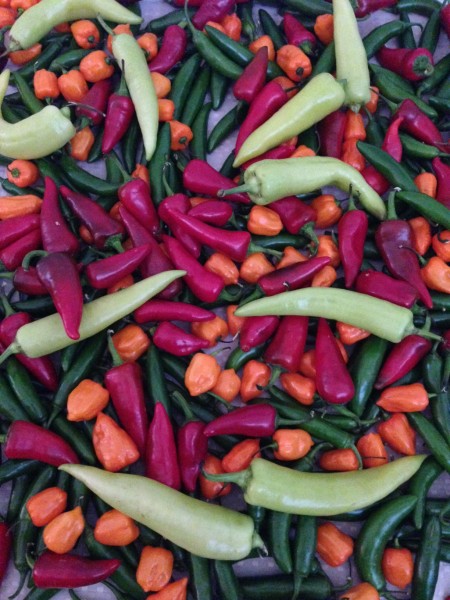 Bring in the Peppers!
Mary 
Other pepper recipes you may enjoy!
Kapia Peppers Stuffed with Feta!
Cinco de Mayo Vegetable Quinoa
© 2014 – 2022, Mary Papoulias-Platis. All rights reserved.