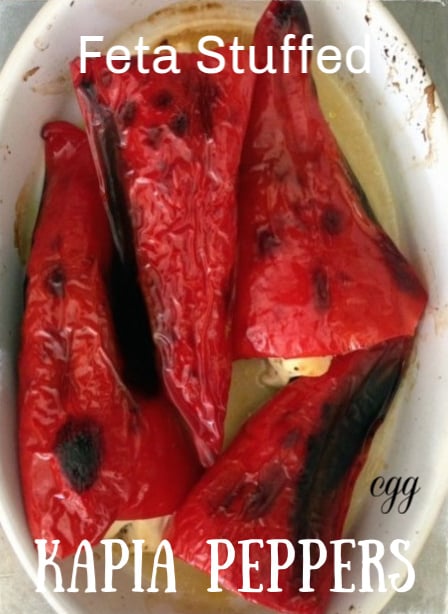 Greeks have a way of stuffing everything! Feta Friday rolls around every week and I'm always in need of a new idea – well this week Melissa's Produce surprised me with a box of goodies. I chose to use the Kapia Red Peepers for my dish. I took out my bucket of cheese and started to use everyday ingredients for a quick appetizer. And believe it or not they were so sweet and delicious combined with the briny taste of the feta cheese.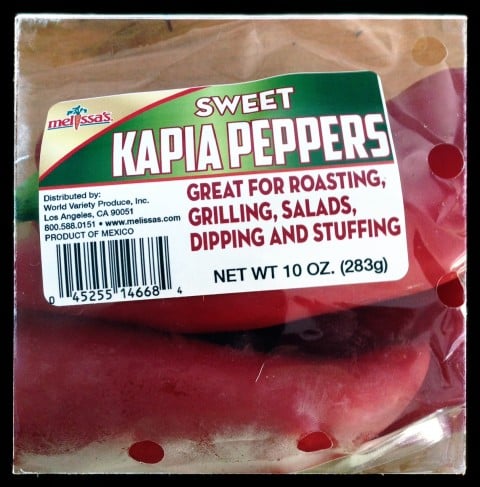 Start with cutting off the tops and carefully removing the seeds in the inside. Blanch the peppers, garlic cloves, and lemon strips  in boiling water for 15 minutes.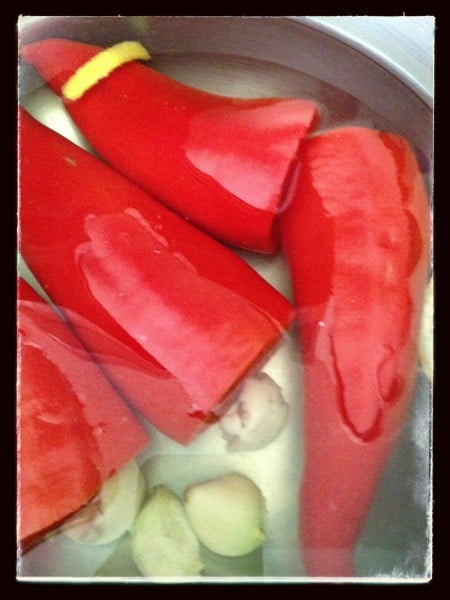 Remove everything and place on paper towels until cool to the touch. Stuff the peppers with one feta strip, one garlic clove, one sprig each of parsley and oregano, one lemon peel and a dash of pepper.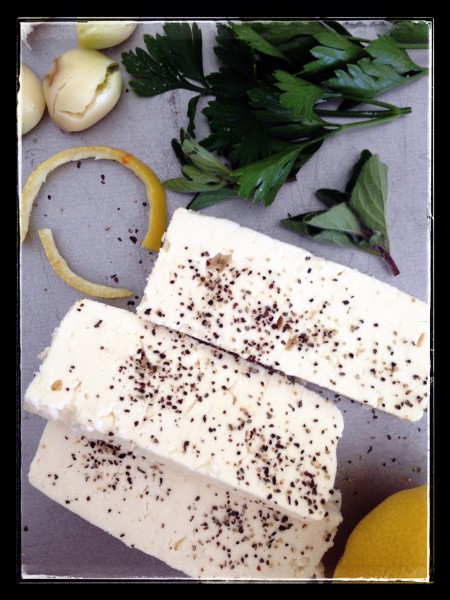 Cut the feta into 1/2 inch x2-inch  pieces. Snap off the feta strip if too long and stuff the extra back in the pepper. Place the remaining ingredients into the pepper. Brush with olive oil and broil on low for 15 minutes, turning until charred on all sides.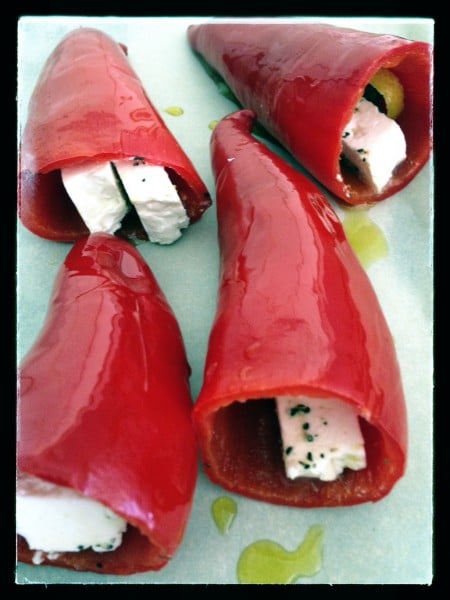 Remove from oven and let sit,  for further cooking and cheese melts completely. Sprinkle with olive oil and fresh lemon!
Enjoy!

Kapia Peppers Stuffed with Feta
Try these seasonal kapia sweet peppers for an exotic appetizer to serve at any party or just at home. Substitute any long sweet pepper.
Author:
Mary Papoulias-Platis
Ingredients
4 sweet Kapia peppers
⅓ pound feta,cut into ½ inch strips
4 cloves garlic, peeled
1 lemon, cut 1 -inch thinly sliced strips of rind of the lemon, and juiced for garnish
4 small fresh parsley sprigs
4 small fresh oregano sprigs
¼ teaspoon pepper
Drizzle of extra virgin olive oil
Instructions
Cut off the tops of the peppers and remove the seeds.
Blanch the peppers, garlic, and lemon rind in boiling water for 15 minutes.
Remove all the ingredients and drain on paper towels.Let cool.
Preheat the broiler on low.
Stuff the peppers with the feta, garlic, lemon peel, herbs, and pepper.
Place on a sheet pan and broil for 15-20 minutes until charred.Turning the peppers often.
Remove from the oven and let cool.
Sprinkle with olive oil and lemon juice.
Serve warm with bread.
© 2013 – 2020, Mary Papoulias-Platis. All rights reserved.