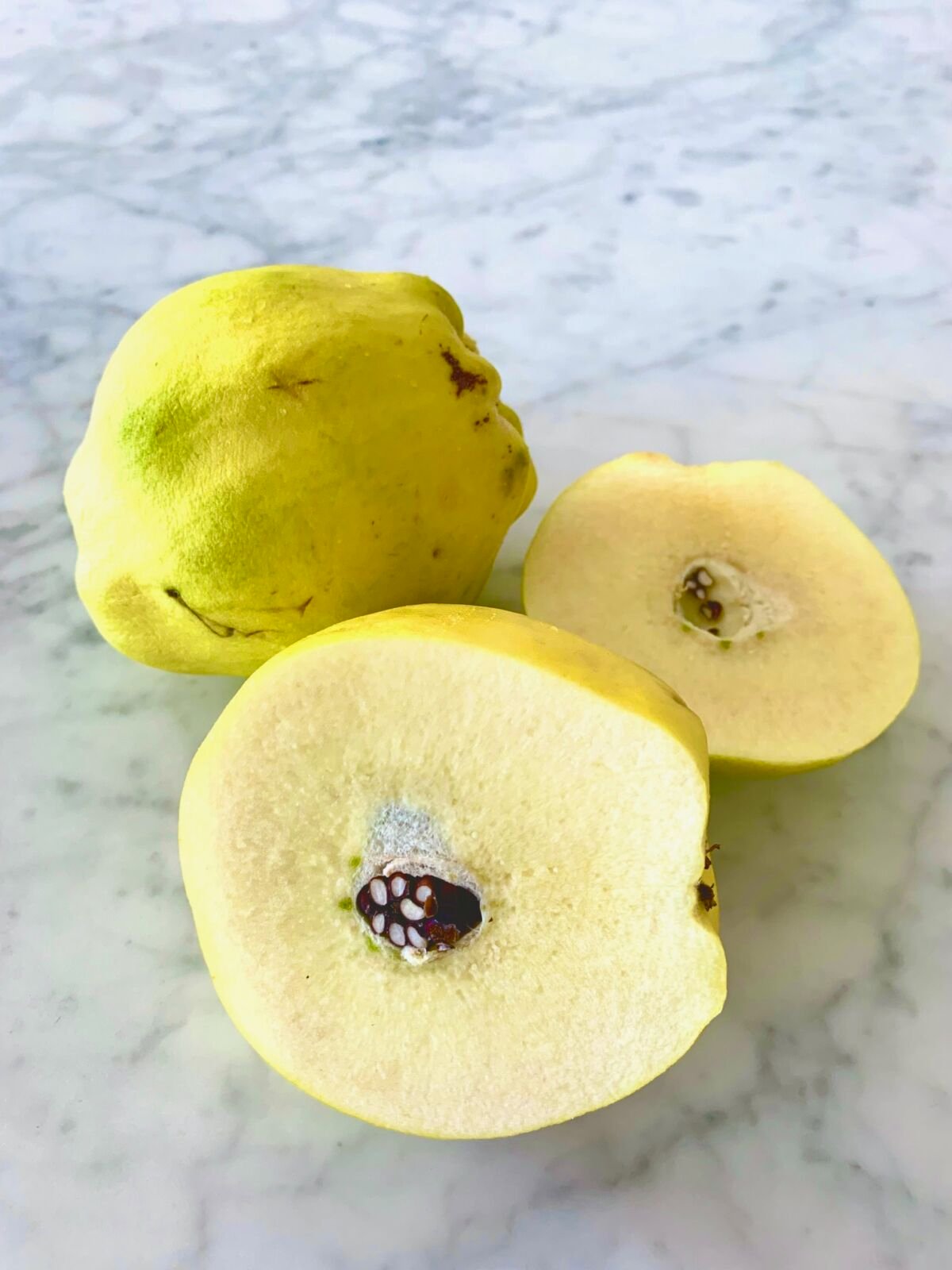 Quince is a fruit I grew up with in our Greek family. I had never seen a quince tree until we visited Greece in the Fall. I wanted to grab a box and fill it to to the brim with these hard unknown green fruits. But of course I couldn't bring them home but I still dream of that old large tree I stood under in a small local village. Quince is an ancient Greek fruit rooted in Greek history for over 4,ooo years ago. Brides were presented with quince on their wedding day for a symbol of fertility.
Quince is a fruit with a bright green-yellow skin. It has been noted that it is an ancient fruit from 4,ooo B.C., and not commonly used here in the U.S. Similar to the properties of apples and pears in primitive form. They can be found today at your specialty markets or can be purchased from Melissa's Produce Website.
A little about quinces:
Quince has a high level of pectin, often made into jams and spreads.
The unique sweet-sour taste is what makes quince so perfect for desserts, main  dishes, and sauces.
The flesh will change from white to a bright orange color.
This fruit is too bitter and hard to be eaten raw, so it must be cooked. Trust me.
Loaded with Vitamin C and Potassium.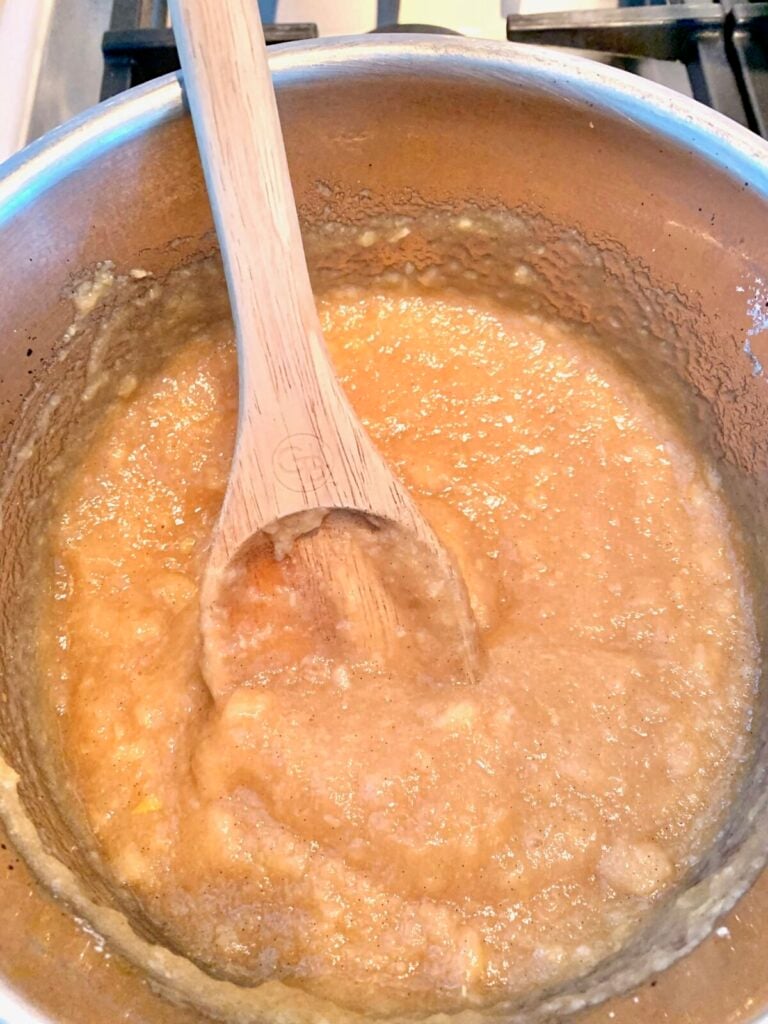 Here you can see how the quince is beginning to change color. It deepens even more as it thickens.
NOTE: You may preserve the sauce in jars with a hot water bath, or refrigerate it for a cheese board, toast or a dipping sauce.
Spiced Quince
Quince is a fall fruit often used in a sauce or preserved and serve with cheese as an appetizer.
Ingredients
10

quinces (5 lbs.)

3

pounds

sugar

10

whole cloves

4

sticks

cinnamon (3- inch)

2

lemons

peel only, cut thin, finely chopped
Instructions
Wash quinces, core, peel and slice thin. Cook covered, in a non-reactive pan with water to cover half way.

Cook until fruit is almost tender, for about 10 minutes. Drain syrup in a bowl and save the fruit to another bowl. .

Measure 2 cups of the syrup, combine the sugar, spices, and lemon peel. Boil gently, covered for 5 minutes. Add the partly cooked quinces and continue cooking slowly until fruit is soft, 10-15 minutes.

Spoon into hot sterile jars, pour syrup to fill. Seal in a water bath. Makes 4 pints.
You may also enjoy:
Plant a quince tree!
Mary
© 2022, Mary Papoulias-Platis. All rights reserved.