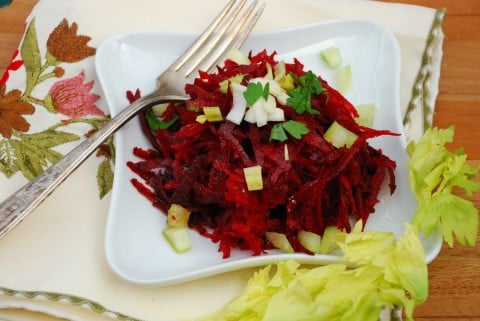 This raw beet salad has been in the Greek Diet all the way back to ancient times. Apollo was offered beets and was told they were worth their weight in silver. They also were worshipped by the Olympians for their nutritional content. Beet juice was considered an aphrodisiac to the Greeks and Romans. According to Mythology, Aphrodite ate beets to retain her beauty, and if a couple ate from the same beet they would fall in love. In the Mediterranean diet beets are made into a salad, roasted, and boiled are a standard vegetable at the dinner table.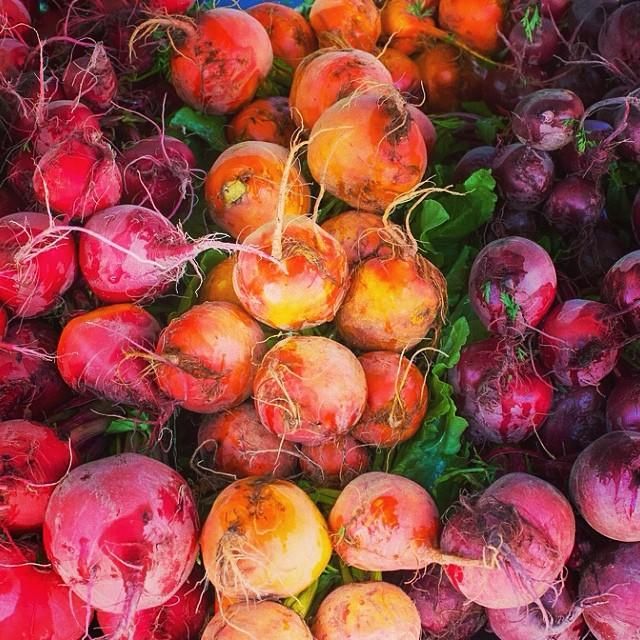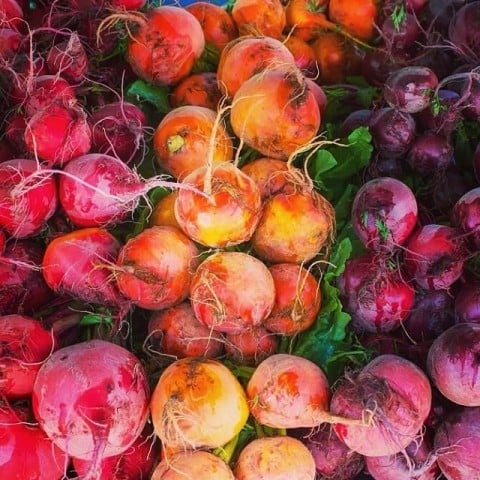 Commonly know as the "garden beet" this firm, round root vegetable has leafy green tops, which are also edible and highly nutritious. Beets are mostly found red in the markets however, if you're adventuresome the farmer's markets may have yellow-striped and orange beets. The most beautiful is the "Chioggia" also called candy cane, for it's concentric rings of red and white. Beets are year-around and should be chosen by their firmness and smooth skins. I buy my beets with the leaves attached so I may boil the greens and eat them as a side similar to spinach.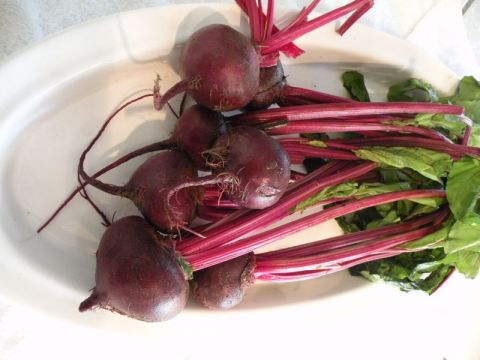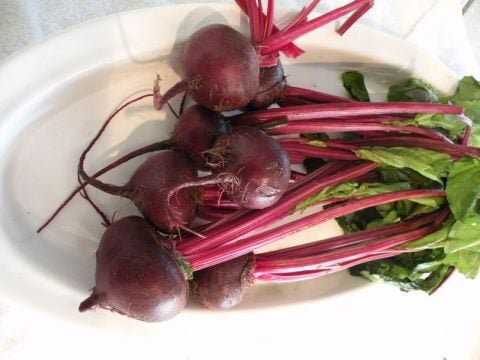 Beets are high in Vitamin C, Iron, and Magnesium. They're wonderful for their dietary fiber, Folate, Potassium and Manganese. Beets need to be scrubbed and washed to remove all dirt and the leaves and roots removed before cooking. This raw salad is the perfect accompaniment to any dish.
Beets can be cooked in various ways:
Roasted in the oven – scrubbed  and washed, leaves removed, with a sprinkle of olive oil, salt and pepper. Roast at in 400 degree oven for 40-50 min. Peel after roasting.
Boiled – Fill a large pot with water, leaves removed, bring to a  boil then reduce to low boil until tender. Peel and slice.
Grilled – Slice beets in 1/4 inch slices. Toss with olive oil, salt and pepper. Grill on medium for 15 to 20 minutes until soft.
Raw- Peel and grate the beets for salads, toppings on dishes.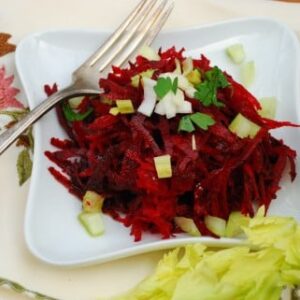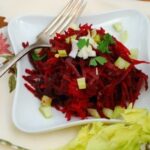 Raw Beet Salad
Raw beets have a clean and crispy flavor that cannot be described. Enjoy both the apple and the beet in this unique combination in this healthful salad.
Ingredients
1

lb.

beets, peeled and grated

4

sticks celery, finely chopped

2

tablespoons

apple juice

1

tablespoon

apple-cider vinegar

4

scallions, finely chopped

2

tablespoons

fresh parsley, chopped

3

tablespoons

olive oil

sea salt and pepper to taste
Instructions
Mix beets and celery with apple juice.

In a separate bowl, whisk together the remaining ingredients.

Toss the celery and beets with half of the liquids.

The drizzle the remaining liquids over the salad.

Chill for 2 hours.
More recipes with beets from my blog.
Lamb Ribs Poached in Olive Oil with Blood Oranges and Beets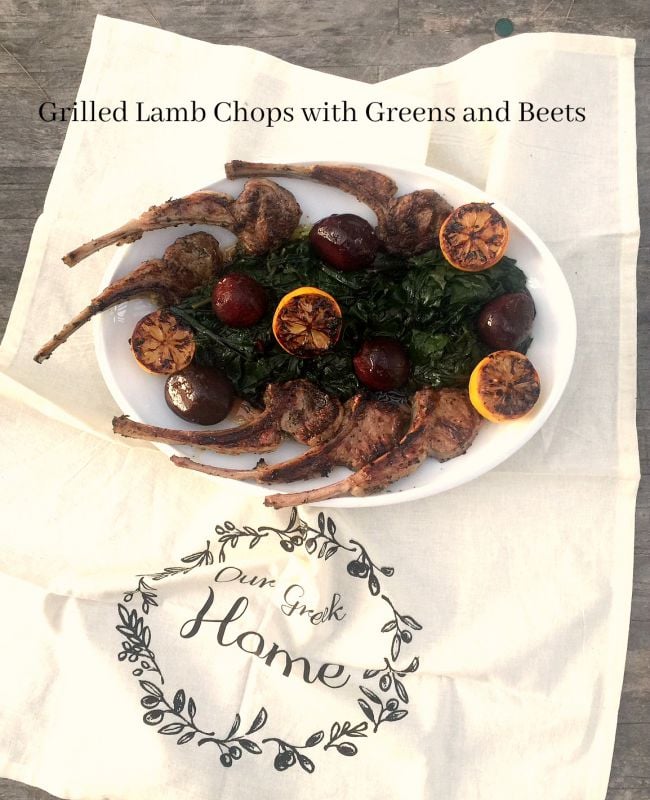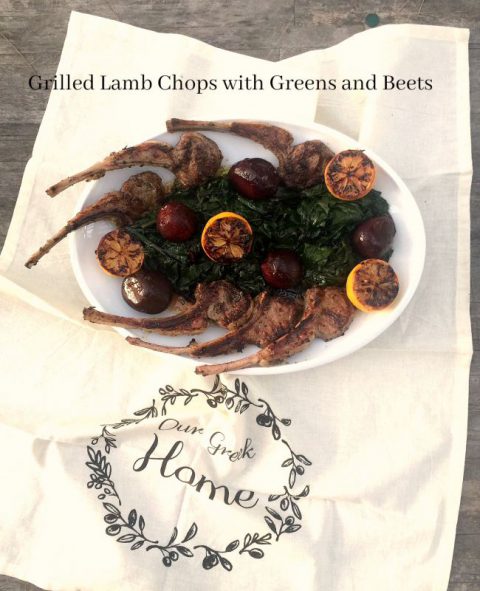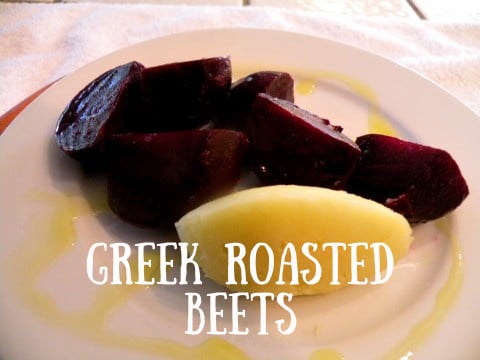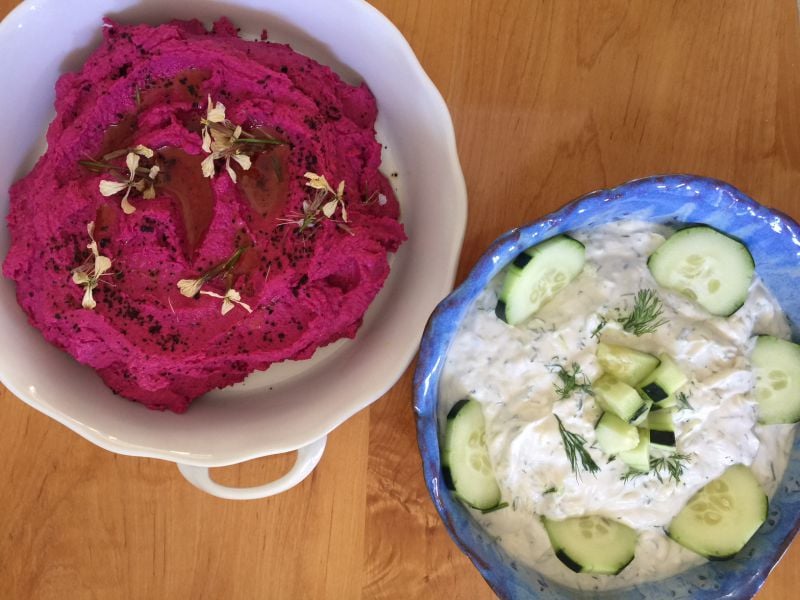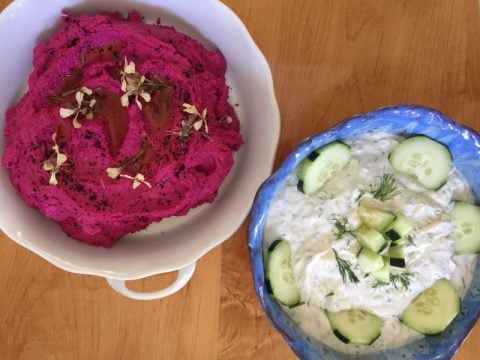 Enjoy cooking with beets,
Mary 
© 2012 – 2022, Mary Papoulias-Platis. All rights reserved.