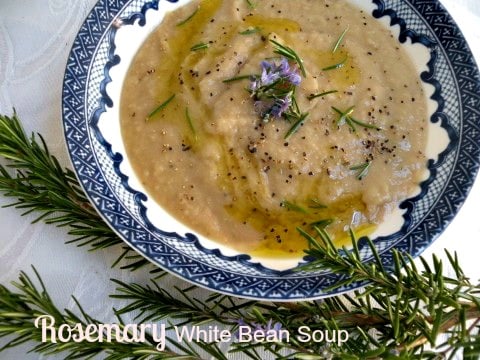 This soup contains Mediterranean flavors and a garden herb that my family begs me to prepare often in my home. It calls for an Italian bean called Cannellini, which  also is an excellent source of protein and fiber. It is a haricot bean that was originally cultivated in Argentina, but eventually became a staple of the Italian cuisine. It has a creamy texture with a mellow, nutty flavor. I find these beans at stores carrying Bob's Red Mill products.  This dish has very few ingredients with a touch of fresh rosemary. Do not skip the rosemary, it offers a fragrant, and earthy tone to the soup.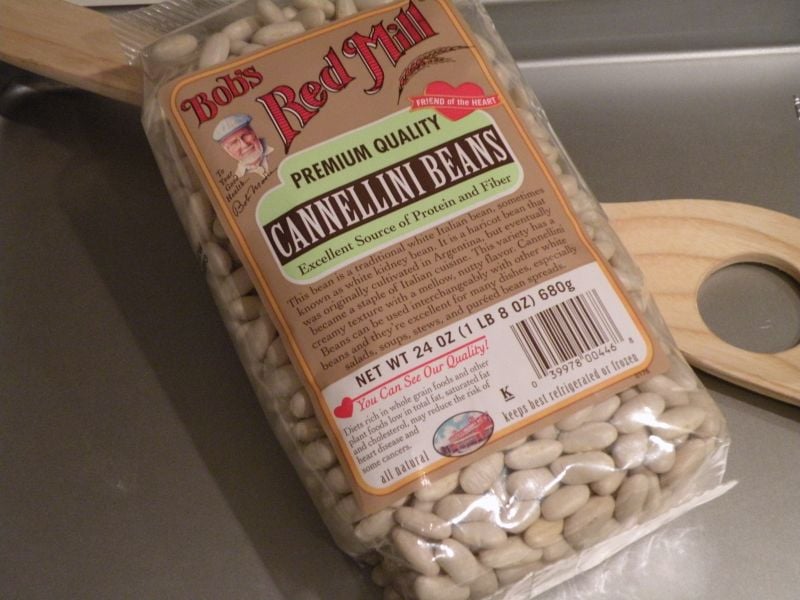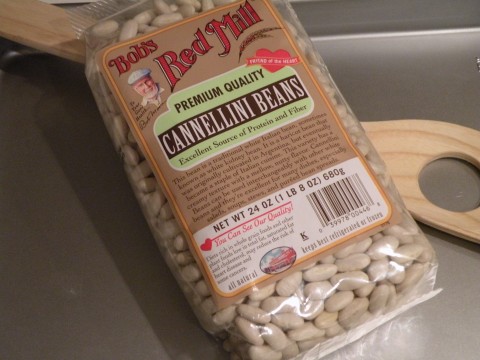 Bob's Red Mill "Cannellini Beans"
These beans may be difficult for you to find, so check your natural food stores. They are available on-line and through Bob's Red Mill.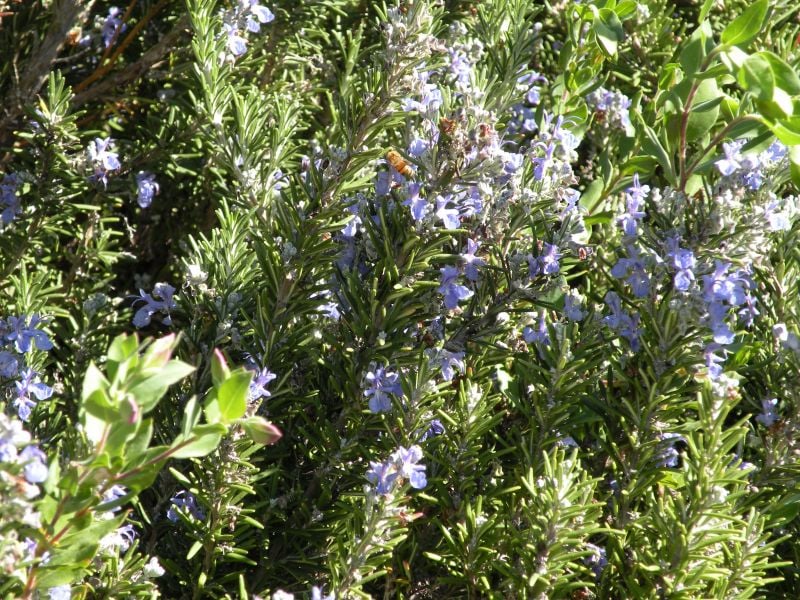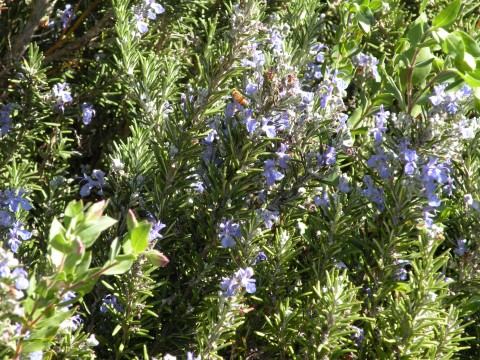 "Tuscan Blue" is my favorite rosemary in my garden.
Rosemary is a native Mediterranean plant that has been cultivated since 500.B.C., where it grows wild  in the fields. Rosemary's silver-green, needle shaped leaves are highly aromatic and their flavor hints of both lemon and pine. I prefer the fresh form of this plant, so that I may also use the beautiful baby blue flowers for garnishes in salads and soups. Tuscan Blue glows to become 3-4 feet, into a large billowy bush. It needs very little water, and blooms several times a year. It can be used as a hedge if pruned, or left alone as a background plant in a border.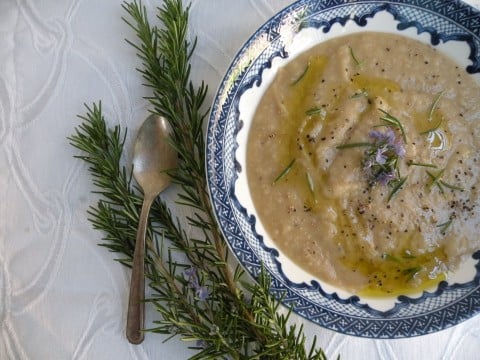 Rosemary White Bean Soup
Author:
Mary Papoulias-Platis
Ingredients
Wash and drain beans.
1 pound white cannellini beans
4 cups sliced yellow onions (3 onions)
¼ cup Bragg extra virgin olive oil
2 garlic cloves, minced
1 large branch fresh rosemary (6-7 inches)
2 quarts vegetable broth (chicken broth can be used)
1 bay leaf
1 teaspoons kosher salt or more to adjust to your taste
½ teaspoon freshly ground pepper
Instructions
In a medium bowl, cover the beans with water by at least an inch and leave them in the refrigerator for 6 hours or overnight.
Or boil the beans in a large pot of water for 1½ hours.
Drain.
In a large stockpot pour in the olive oil and saute onions for 10-15 minutes until softened.
Add the garlic and cook for 3 more minutes.
Add the drained beans, rosemary, stock,and bay leaf.
Cover, bring to boil and simmer for 30-40 minutes until the beans are very soft.
Remove the rosemary branch and the bay leaf.
Place in a food processor, blender, or a hand blender and puree until smooth.
Return the soup to the pot to reheat and add the salt and pepper to taste.
Can be drizzled with extra virgin olive oil and rosemary flowers.
Serve warm.
Notes
This recipe is adapted from the Barefoot Contessa Cookbook
© 2012 – 2018, Mary Papoulias-Platis. All rights reserved.