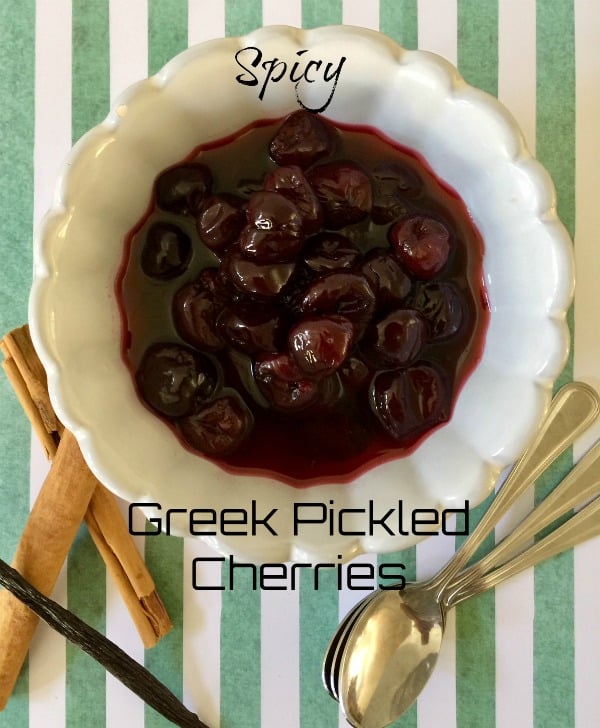 Summertime spells fresh cherries in our home. Although, I have never seen a cherry tree (so sad) I would love to have planted one in my backyard. My mother grew up with a cherry grove in her village of Corinthos Greece, which I would hear about during her days of storytelling to us kids. She served cherry desserts and drinks to everyone who came to visit. They were her favorite fruit.
Our varietals here are the Bing and Rainer varieties. I try to visit our local farmer's market as much as possible. These are the two varietals I see in our markets.
I love to pickle vegetables and fruits when they become seasonal. They come in handy for cheese platters, meze and appetizers or just serve them on a salad, with pork tenderloin, or in your favorite sandwich.
You can see more pickled recipes from my blog here:  spiced pickled apples,  spiced pickled green beans , and  pickled spiced peaches. 
Let's get started…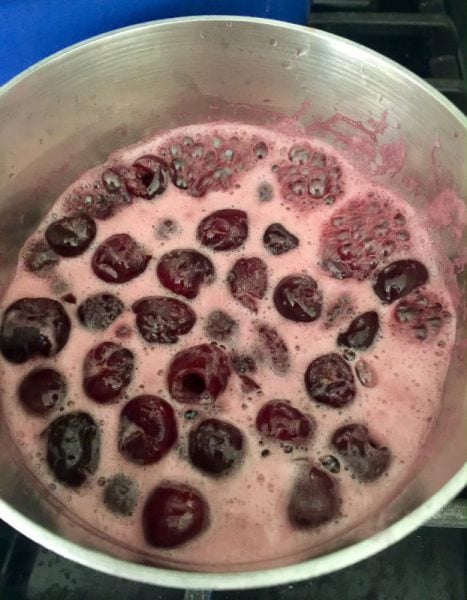 As you boil the cherries skim off the froth that appears on the top of the surface. Discard.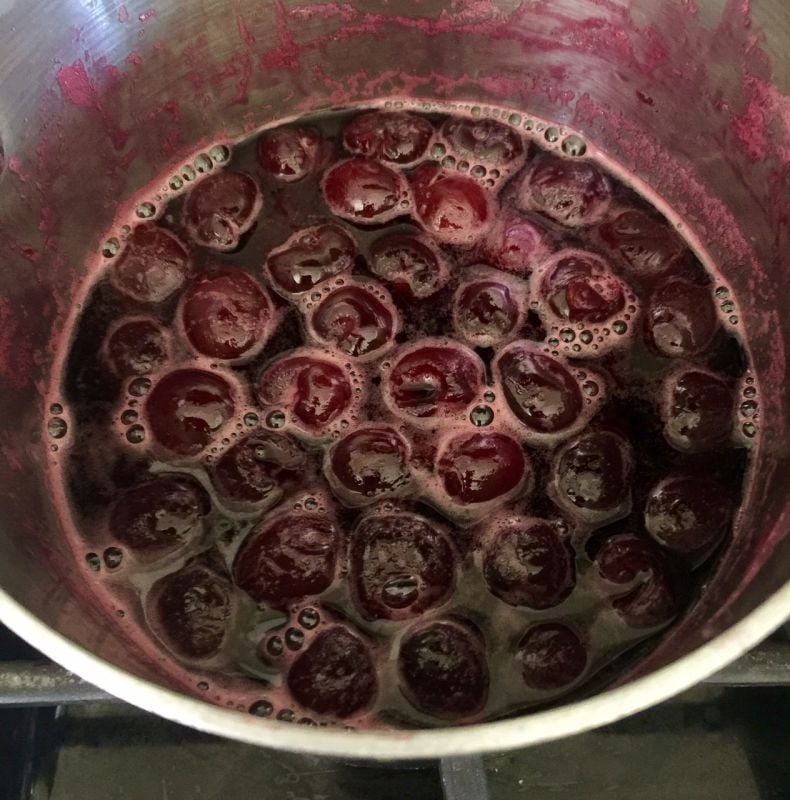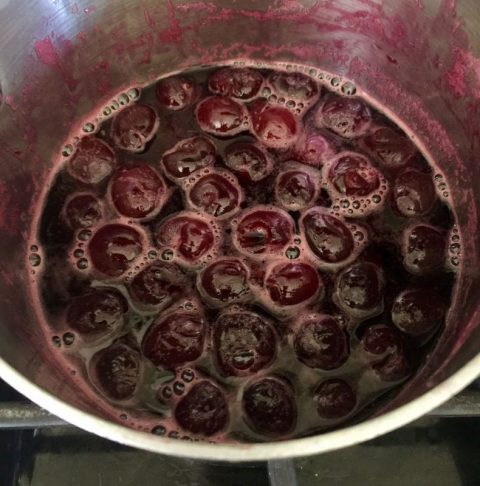 After 10 minutes or so, the cherries are ready to be removed. Place in a bowl and cool.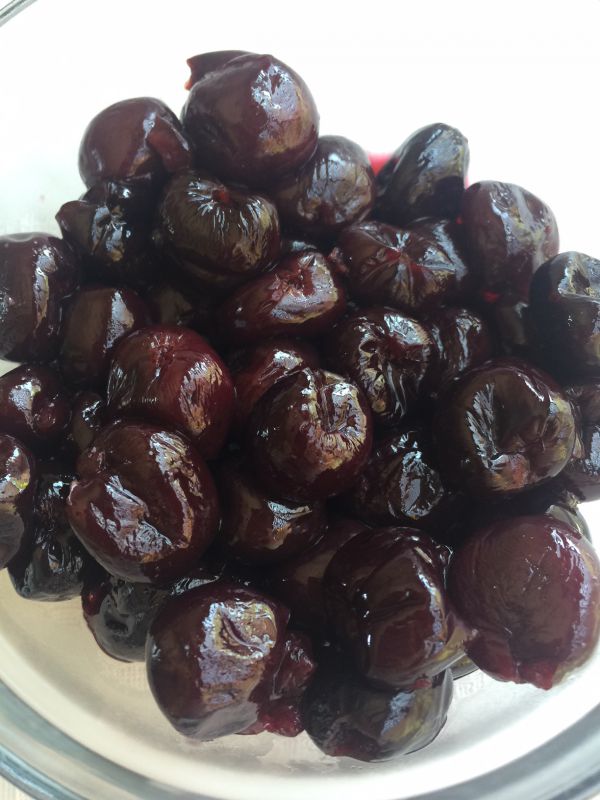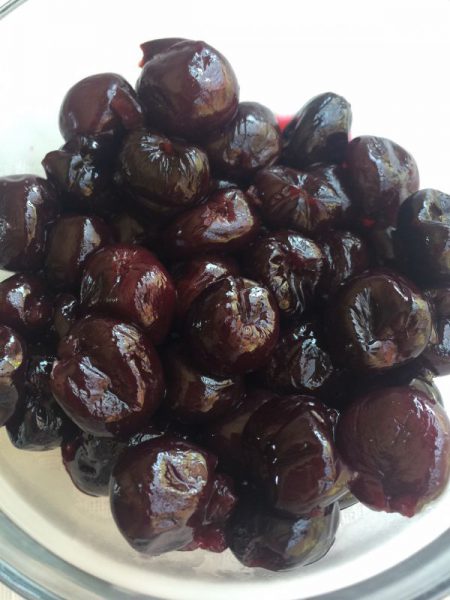 They should be plump and full, do not overcook.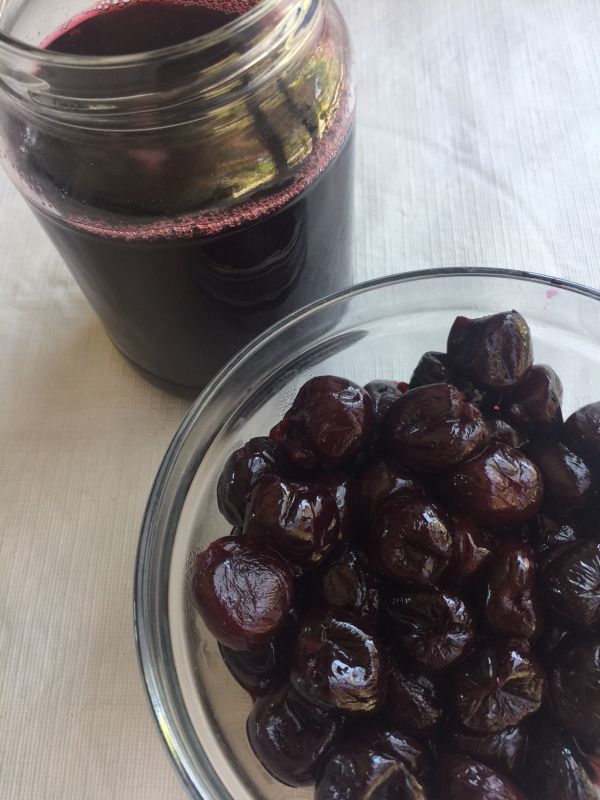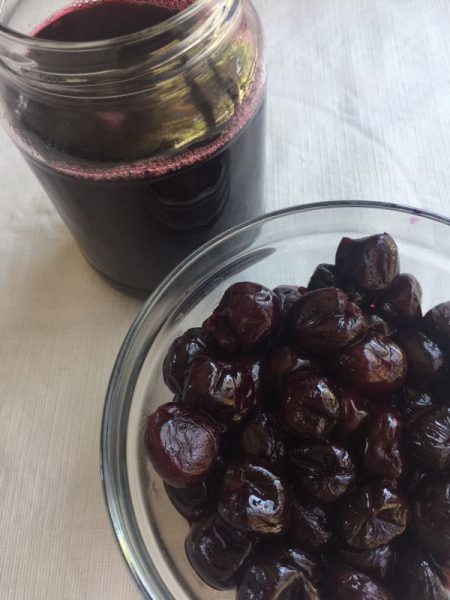 Once you remove the cherries, cook the syrup down a bit and place in a container to cool. Add back into the cherries, or keep on the side for a salad dressing, marinade or drink.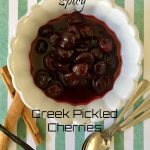 Spicy Greek Pickled Cherries
In the summertime who can pass up pickled cherries over their green salad, on a cheese board or over any protein as a kick to their dish! Use any spices you like to change up the flavor - a jalepeno, ginger, or red onion.
Ingredients
1

cup

sugar

3/4

cup

white wine vinegar

1

cinnamon stick

1

whole

vanilla bean

1

star anise

1/2

tsp.

salt

1

lbs

fresh cherries, pitted (about 4 cups)
Instructions
Combine the sugar, vinegar, cinnamon stick, vanilla bean, star anise and salt in a saucepan. Simmer for 5 minutes.

Pour the mixture over the cherries, allow to cool, then cover and refrigerate.
Recipe Notes
Add these cherries to your salads, on any protein such as lamb, pork or fish.  Place in a small cup and add them onto a cheese tray.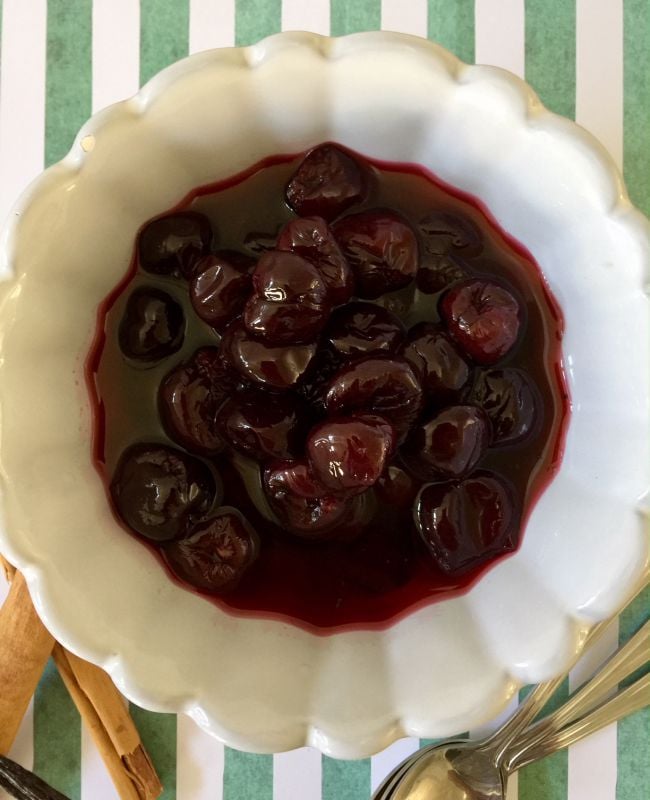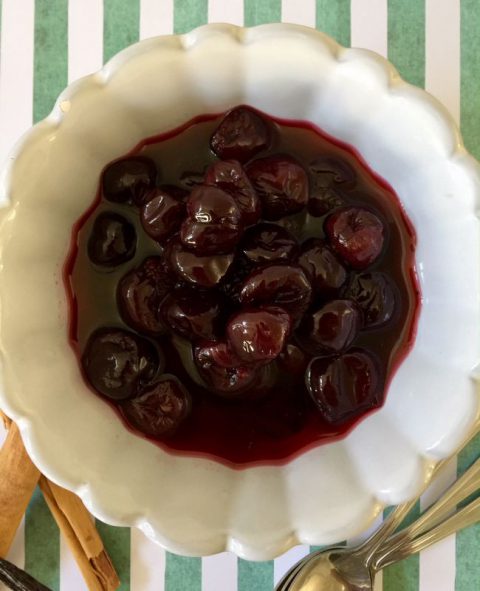 These are one of my favorite pickled recipes, so don't pass them up!
Summer Goodness,
Mary
© 2019, Mary Papoulias-Platis. All rights reserved.