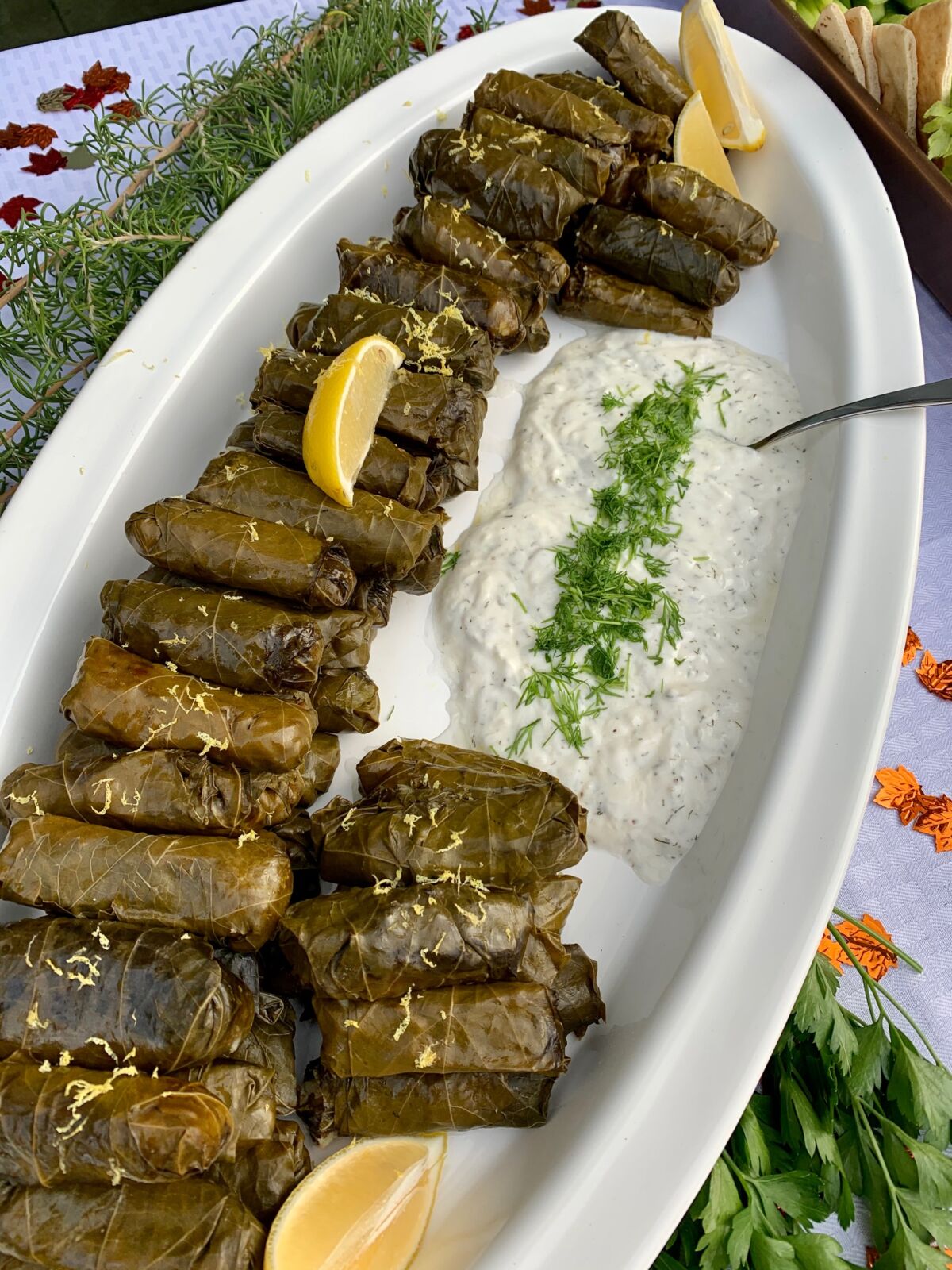 Making dolmathes with rice is the traditional recipe made in most Greek households .  Recently, I catered a party and the request was for dolmathes stuffed with something other than rice.  I changed the recipe from rice to quinoa stuffed grape leaves for the added nutritional value . They were a hit!  The recipe can be made with quinoa , rice, or bulgar. I make these appetizer size during the holidays. And if you need time to set up and clean your house, this is a perfect party food because you can  freeze them ahead of time, and cook them the night before. They can be served at room temperature or warm. Serve these grape leaves with the yogurt dip called Tzatziki sauce.
I have provided  Cooking Techniques for this recipe for you to follow.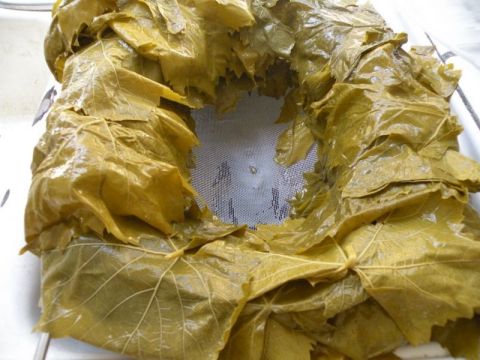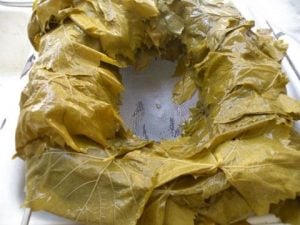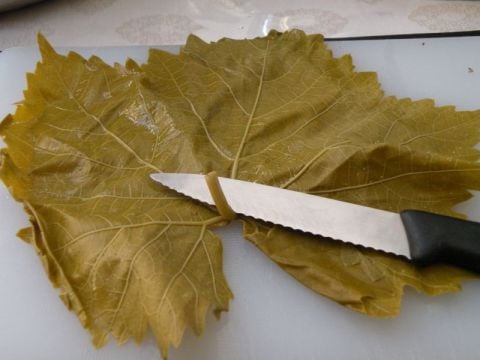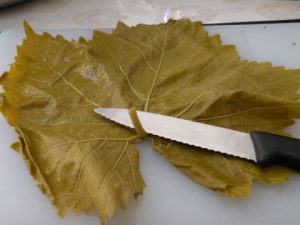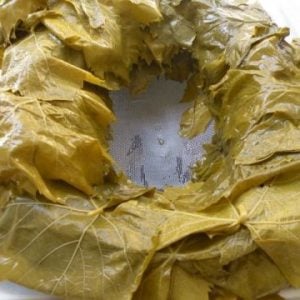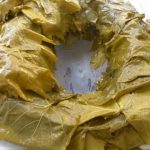 Rice or Quinoa Stuffed Grape Leaves "Dolmathes"
An updated version of the traditional Greek Dolmathes is this more healthful dish using the seed "Quinoa". A pure protein to improve and make this dish a winner! I do make these the traditional methods using rice for my family, and so can you.
Ingredients
2

cups

rice or quinoa uncooked

1

16 oz.

jar of grape leaves, rinsed in warm water and dried

4

large onions, chopped

1

fresh tomato, chopped

1

cup

toasted pine nuts

Juice of two lemons

1/4

cup

extra virgin olive oil

1/4

cup

chopped fresh dill or 2 tablespoons dry dill

2

teaspoons

salt

1/2

teaspoon

pepper

3-4

lemons, thinly sliced

6

cups

of water
Instructions
Grape Leaves Prep
Take grape leaves out of jar, and unfold carefully and place in a large bowl of warm water. (I use my sink)

Carefully separate the leaves, so they do not tear.

Lay out to dry on a towel, paper towel, or on a sieve.
Filling
Chop the onions in a food processor or by hand.

In a large saute pan add the oil and the onions, tomato, and lemon juice and cook on low for 20-30 minutes until soft, not browned. Cool.

Place pine nuts in a frying pan and cook on medium until lightly brown.

In a large bowl place the onions, uncooked quinoa, or rice, dill,salt and pepper and pine nuts and mix well.

Let the filling cool.
Prep Cooking Pan
Before rolling prepare your pan.

Place slices of lemon on the bottom of a deep dutch oven.

Add one layer of grape leaves on top of the lemon slices. ( I use the torn leaves)

Lay one leaf at a time on your work surface. Snip off stem. Veins side up!

Place stem side of leaf facing you.

Place filling on leaf.

Begin rolling your grape leaves.

Snugly lay the grape leaves on the bottom of the pan.

Continue rolling and layering until all the rice is used up.

Cover the last layer with sliced lemons.

Add a layer of grape leaves.

Freeze at this point. Tightly cover your pot with clear wrap then foil. When ready to cook, continue with recipe. Do not need to defrost but add 15 minutes on to cooking time.

Pour 6 cups of water into the dutch oven.

Place a plate over the top of the leaves to keep them from floating to the top.

Place the cover on the dutch oven.

Bring to a soft boil, and reduce heat to low, and simmer for 45 minutes.

Cool for at least an hour before serving.
For a party: Cook these the night before and refrigerate. Can be served at room temperature.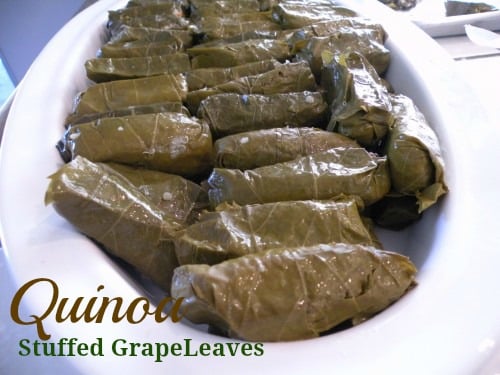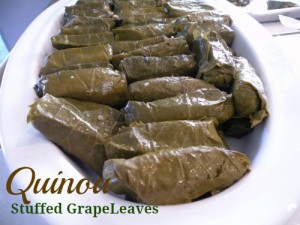 Enjoy these delicious grape leaves!
Mary
© 2010 – 2023, Mary Papoulias-Platis. All rights reserved.