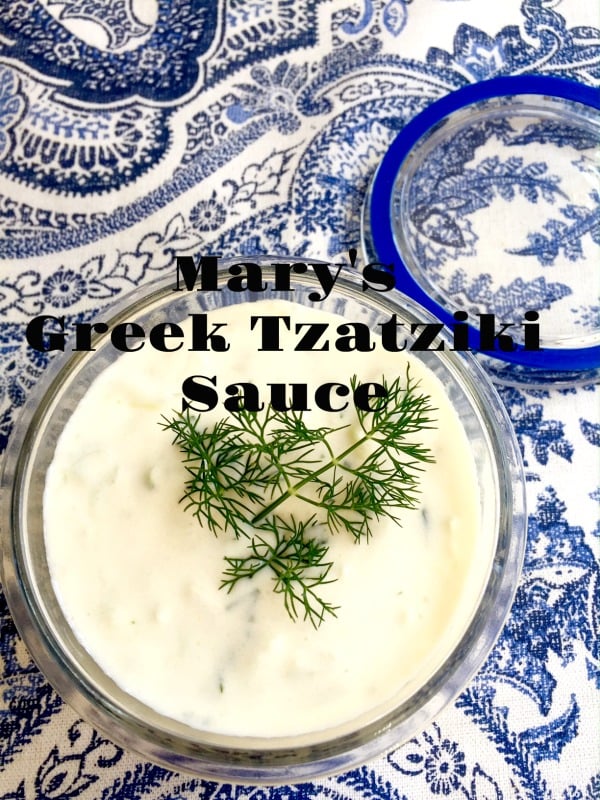 Greek Yogurt sauce called Tzatziki is used as a staple in the Greek family kitchen for deserts, sauces, and main dishes.  Many of you know this yogurt sauce as the Gyros sandwich sauce. Tzatziki  is a healthful alternative to many condiments in today's American diet. Use this sauce for topping your baked potato, as a dipping sauce for your vegetables, as a sauce for kabobs, and a topping for your sandwich. I use whole-milk yogurt for this recipe, because I tend to find that the low-fat yogurt makes the sauce too watery. This can be made days ahead of time and served at room temperature.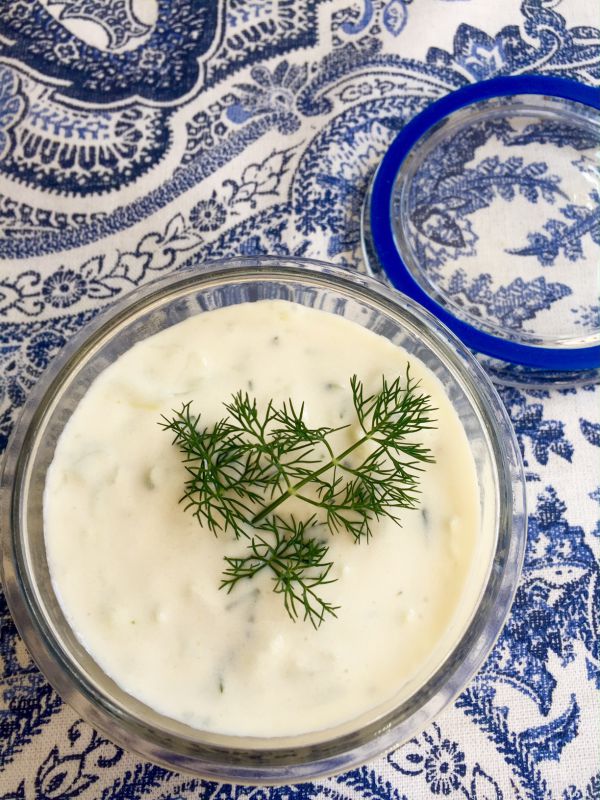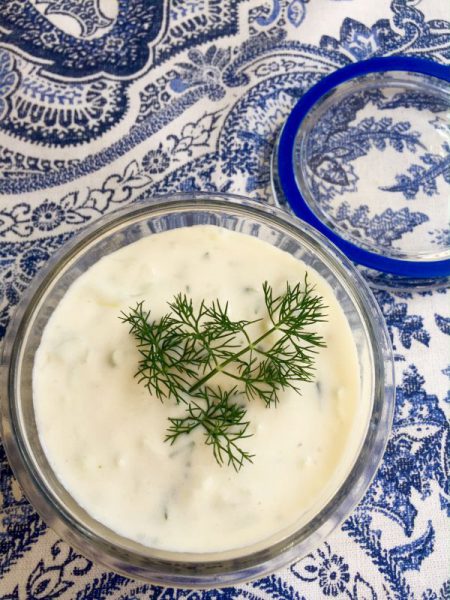 I add fresh dill but dried will do in a pinch.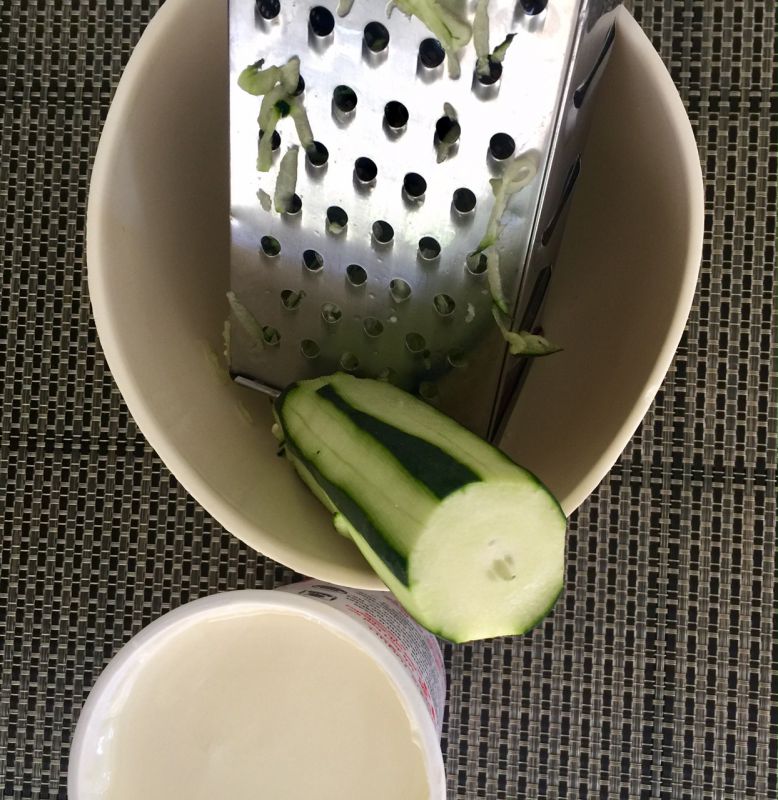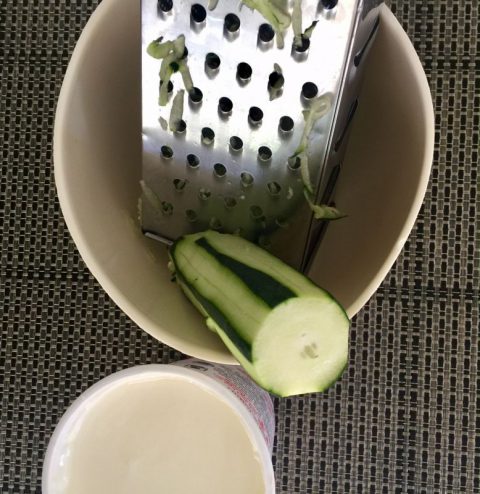 First, grate your cucumber, so it can drain while you prepare the rest of the ingredients. I like to leave some of the peel for color and flavor. But, you can peel the entire cucumber.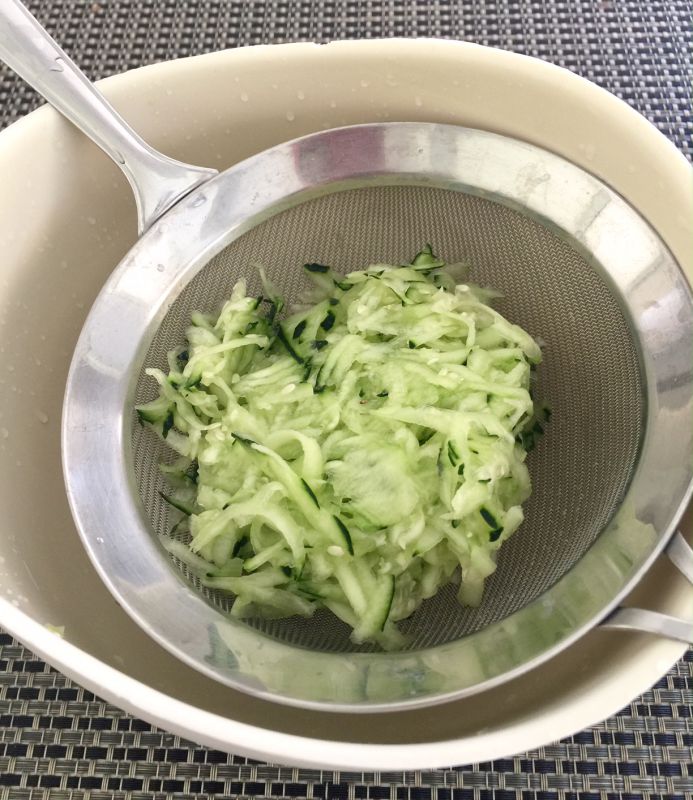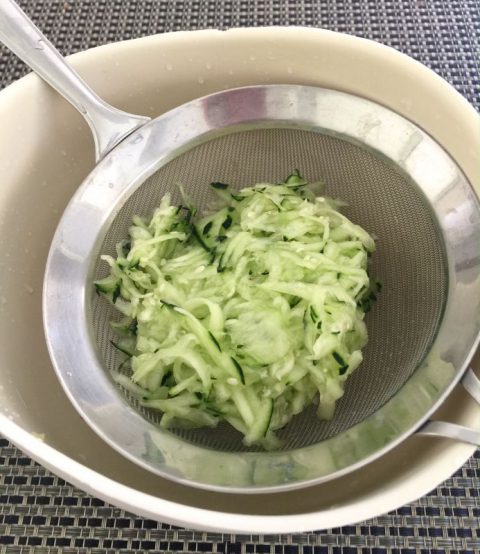 Press down with your hand, to get all the juice out. If you don't have a sieve, you can use a kitchen towel and just squeeze it out with  your hands.  Add the cucumber to the yogurt with the remaining ingredients.
Makes: 2 cups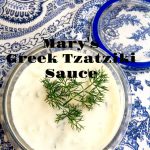 Greek Yogurt Sauce - Tzatziki
Greek yogurt dip can be used with main dishes, grilled vegetables, and with fruit.
Ingredients
2

cups

whole-milk plain yogurt

2

garlic cloves

crushed

1

cucumber - peeled and shredded or finely chopped

2

tablespoons

olive oil

1

tablespoon

red wine vinegar

1

teaspoon

fresh dill or 1/2 teaspoon dry dill

salt and pepper to taste
Instructions
Wash and dry the cucumber. Shred or finely chop the cucumber and place in a colander to drain. Or pat dry with a paper towel.

Place the yogurt in a bowl and add the garlic.

Whisk in the olive oil and vinegar.

Add the cucumber, salt, pepper, and dill. Stir.

For a party: Can be made ahead and refrigerated. Can be served at room temperature.
Recipe Notes
Can be doubled.
Depending on the yogurt company you use, adjust the seasonings to your taste. Often times I need more vinegar, olive oil, and garlic.
Have fun with it, and keep it on hand for many other uses.
Can be made with the following recipes:
Stuffed Grape Leaves
Greek Meatballs
Chicken Ka-Bobs
Pita Chips
Mary
© 2010 – 2023, Mary Papoulias-Platis. All rights reserved.