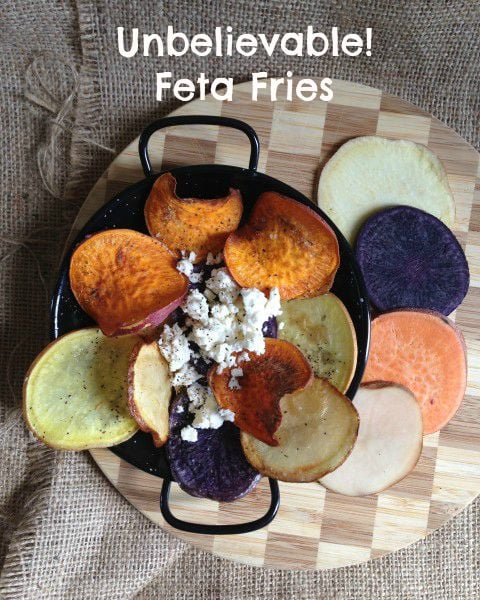 Call me a little crazy but let me explain! 
I wanted to stay on the healthful side for this dish, so I added a variety of potatoes you may want to consider.
You can use all four varieties or just one – that's your choice.
So I headed to the store and bought russets, sweet potatoes, purple potatoes and yams. Oops, a yam is a tuber.
I washed and dried them, leaving the peel on. I sliced them 1/8″ thick. The thinner the crispier.
I used a mandolin, a slicing machine. You can cut them yourself using a sharp knife.
I dried each slice and fried these in hot oil – you can use canola or vegetable.
Add salt and pepper to them afterwards, as they drain on paper towels.
Lastly, I crumbled this lovely raw feta by Redwood Hill Farm in Sonoma. A great find at the Expo Food show last weekend.
A Quit Note: Danger! Keep the purple potatoes away from the others – separate them on the cooking sheet and fry them last.
A Healthier Version
Try baking the potatoes in an 400 degree oven until crisp!
Place them on a baking sheet in a single layer, sprinkled with a little amount of extra-virgin olive oil, salt and pepper.
Remove and add the crumbled feta.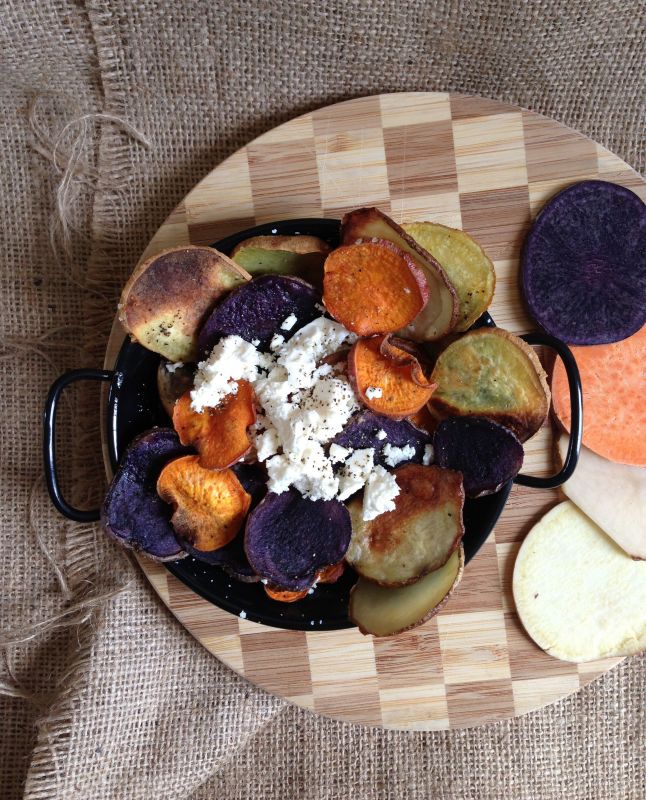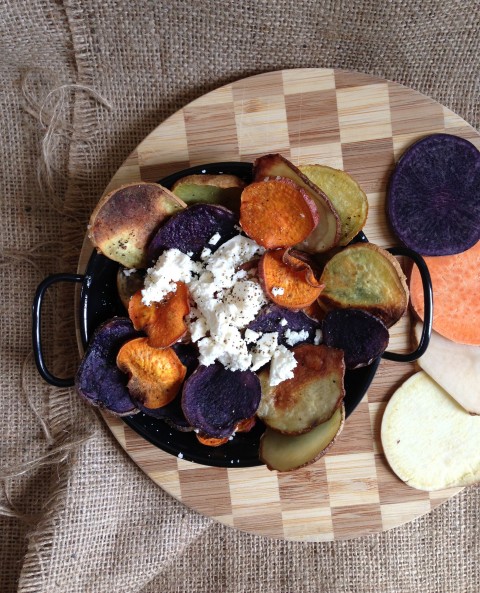 In case you haven't seen this cheese, it's a real find for a Feta snob like me.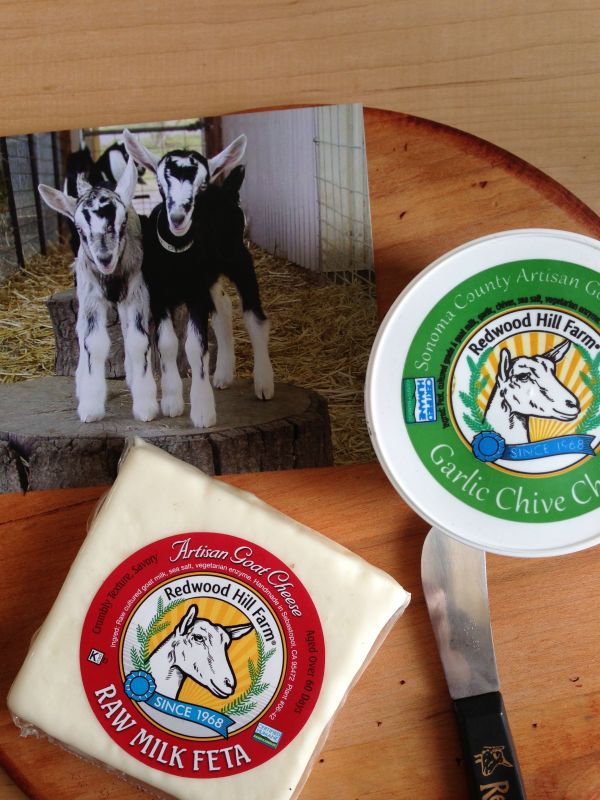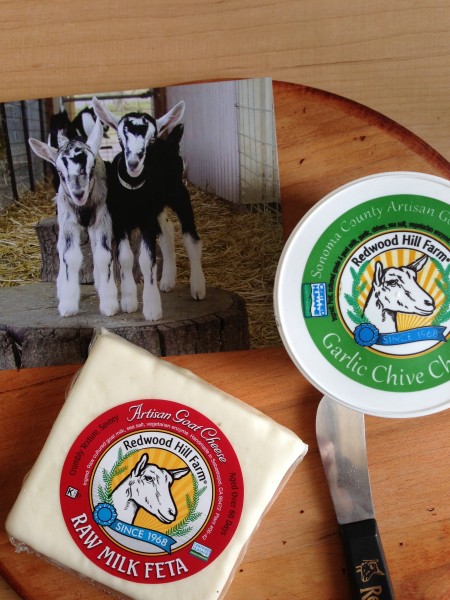 Raw Feta from Redwood Hill Farm
Feta Fries are a favorite Greek festival food among the locals, so find the nearest festival and explore the world of feta fries.
Redwood Hill Farm provided me with the feta, but I did not get paid to write this post.
© 2013 – 2015, Mary Papoulias-Platis. All rights reserved.