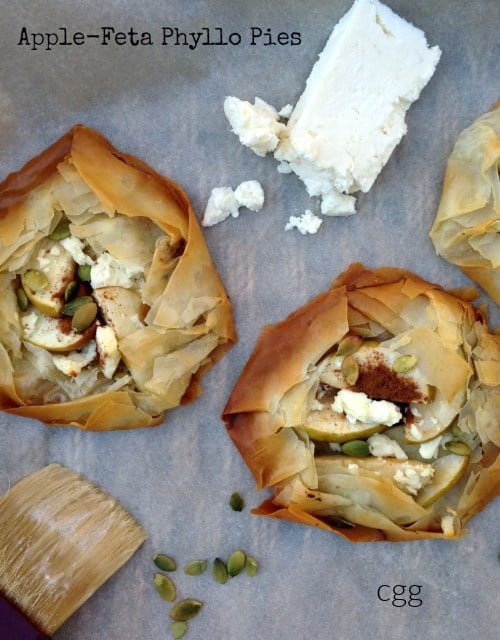 These Apple-Feta Phyllo Pies, are made by layering phyllo squares into free-form hand pies. Apples and cheese have been a favorite combination in American cooking for many years. This is nothing new. But let's give it a Greek twist by adding apples and feta to this apple-feta pie using phyllo for the crust. These Apple-Feta Phyllo Pies, are made by layering phyllo squares into free-form hand pies. Easy and handy for ballgames, parties or picnics. I added pepito seeds for the topping (pumpkin seeds) adding an autumnal crunch to the dessert. Once you get this down, you can add any fruit, chocolate, pudding…to this free form pie.
The Many Varieties of Apples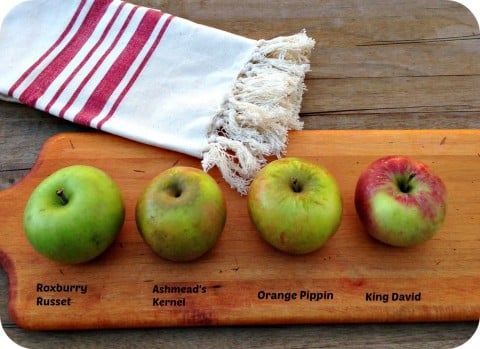 Frieda's was kind enough to send me four heirloom varieties of apples. Check out the names above and look for them in your local stores, a reminder how smacking- good these fresh heirloom apples can be!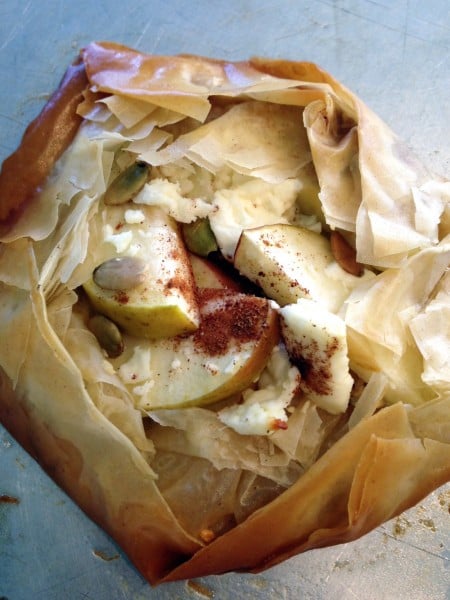 I served my pies warm from the oven , um….
or serve at room temperature for more of the cheesy feta taste…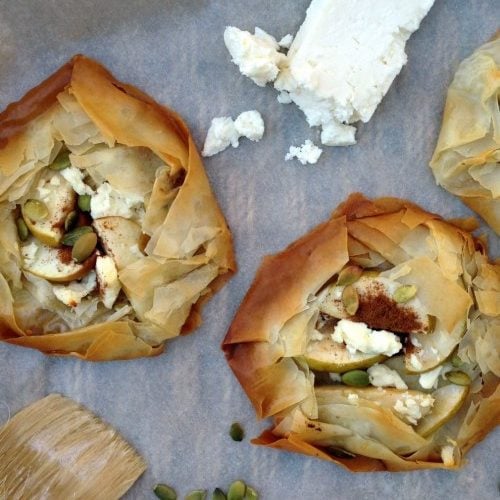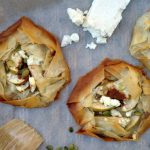 Apple-Feta Phyllo Mini Pies
These hand pies can be filled with an array of fruits, but apple with feta bring a new Greek twist to these mini-sized desserts.
Ingredients
1/2

pound

phyllo dough, defrosted

1/2

cup

melted butter

3

apples, cored and slices 1/8 inch thin. I did not peel my apples.

1/4

cup

sugar

1/8

cup

cinnamon

1/2

cup

crumbled feta cheese

1/4

cup

pepito seeds
Instructions
Melt the butter and set aside.

Place one sheet of phyllo on a flat surface. Butter.

Add one later at a time, buttering each layer until you have three buttered sheets.

Cut phyllo in six pieces. Once down the center from top to bottom. And in thirds side to side.

On a greased sheet pan place one square and add apple slices in a circular motion in the center, overlapping slightly. Repeat for remaining 5.

Sprinkle with sugar and cinnamon.

Add crumbled feta on top of each pie.

Sprinkle with pepito seeds.

Fold the phyllo around the edges of the pie.

Bake at 350 degrees with 20-25 minutes.

Serve warm or at room temperature.
You may enjoy other feta recipes from blog, take a look!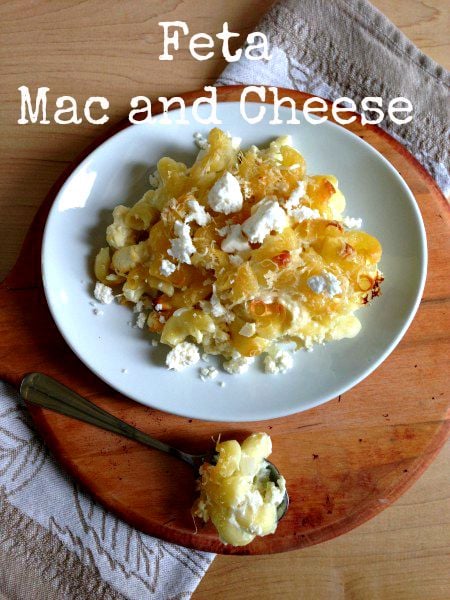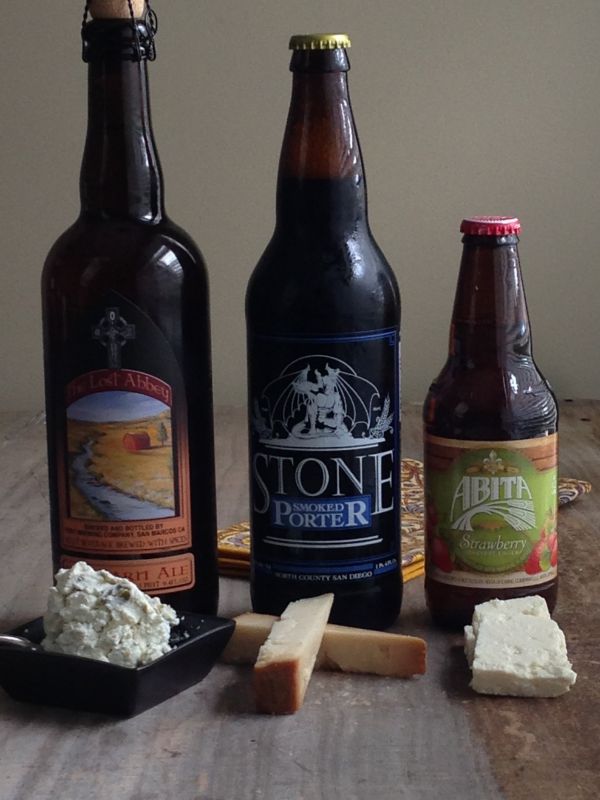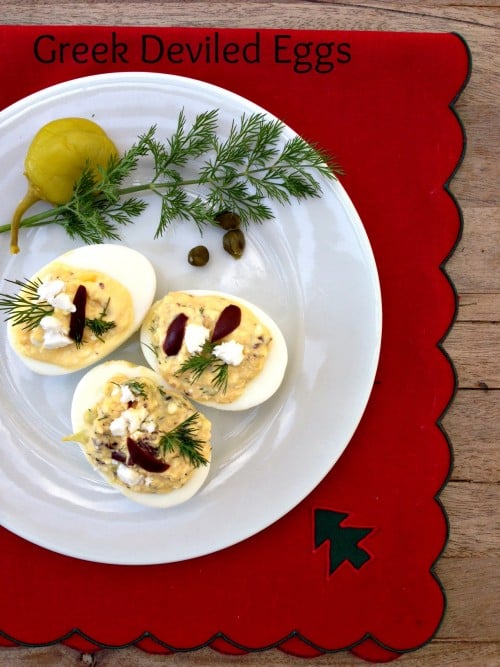 Or just head over to the  Feta Friday Category
(Frieda's did not pay me to write this post. This is my recipe and content.)
Much Feta!
Mary 
© 2013 – 2022, Mary Papoulias-Platis. All rights reserved.