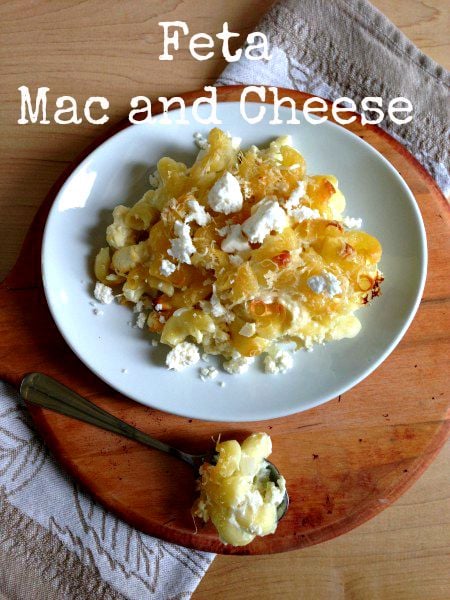 This may not be the norm, but Feta Mac 'N Cheese is what Greek moms made for us growing up in our household. We never had cheddar as a cheese choice.  Besides, it's Feta Friday and all of you Feta Fans out there, can eat anything with Feta, and I can guarantee you this is a tangy pasta mouthful you won't forget. Try adding olives, red and green peppers, mushrooms, or fresh tomatoes for additional flavor. This was selected from my long list of comfort foods! You may also want to serve this with a big Greek Horiatiki salad. If you're not familiar with Feta cheese, it's a goat cheese found in all Greek dishes. It has a tangy and sour flavor, that enhances many of the vegetables in the Greek Diet. Make sure you buy Feta in  brine, for freshness. Do not by pre-crumbled, it's too dry. This is my choice, in brine and in a reusable container. You can purchase this online, Dodoni Greek Feta.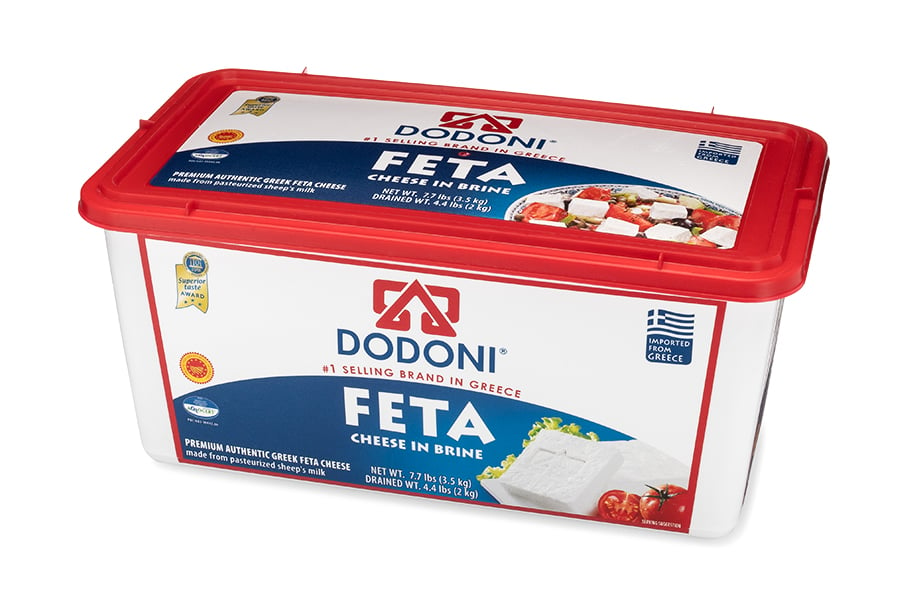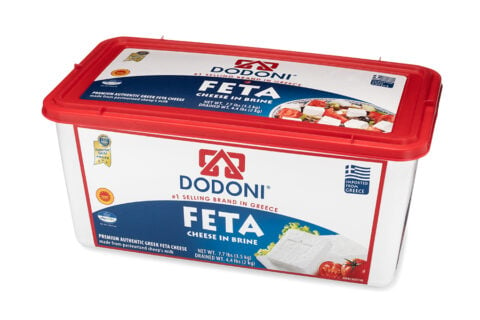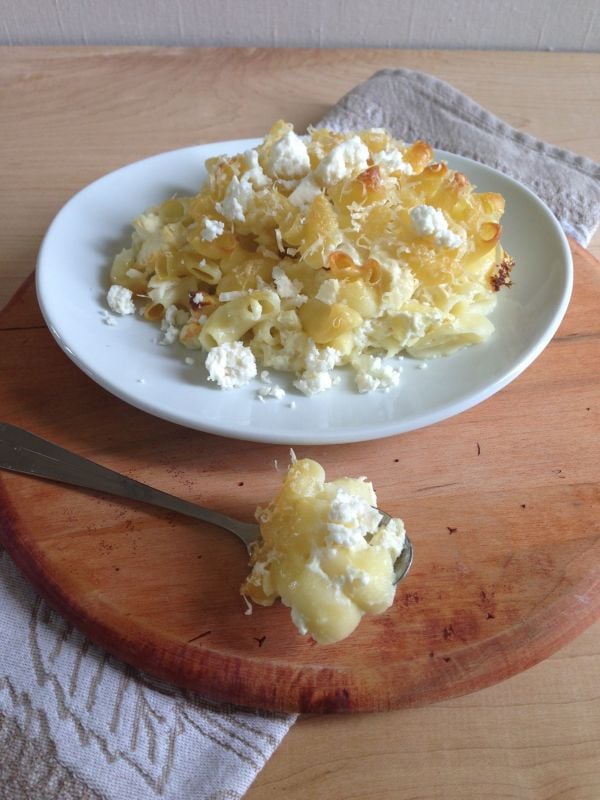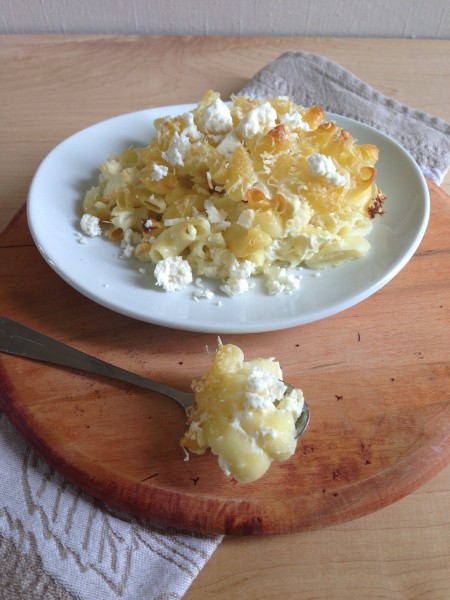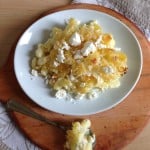 Feta Mac 'N Cheese
This Feta and Pasta dish makes plenty for a large family or party. You can also squeeze in bits of vegetables for your kiddos.
Ingredients
1

pound

pasta, elbow or penne

1

pound

feta cheese, crumbled

6

eggs, separated

1

quart

milk

1/2

cup

minced onion

1/2

cup

grated Parmesan cheese or more!
Instructions
Preheat the oven to 350 degrees.

Butter a 10x14 -inch pan with butter.

Cook the pasta according to the package direction and drain well.

Crumble feta and set aside.

Separate eggs and beat eggs whites until frothy with a fork or beater.

Beat egg yolks until creamy.

Fold the egg yolks into the egg whites.

Add feta, milk, and onion into the mixture.

Spread the pasta into the buttered dish.

Pour the milk mixture over the pasta.

Sprinkle with Parmesan cheese over the top.

Bake for 1 hour or until golden and bubbly.
After experimenting with the two pastas, one elbow and one penny pasta (the Greek choice), I preferred the elbow pasta ( on left side) for a more enjoyable bite.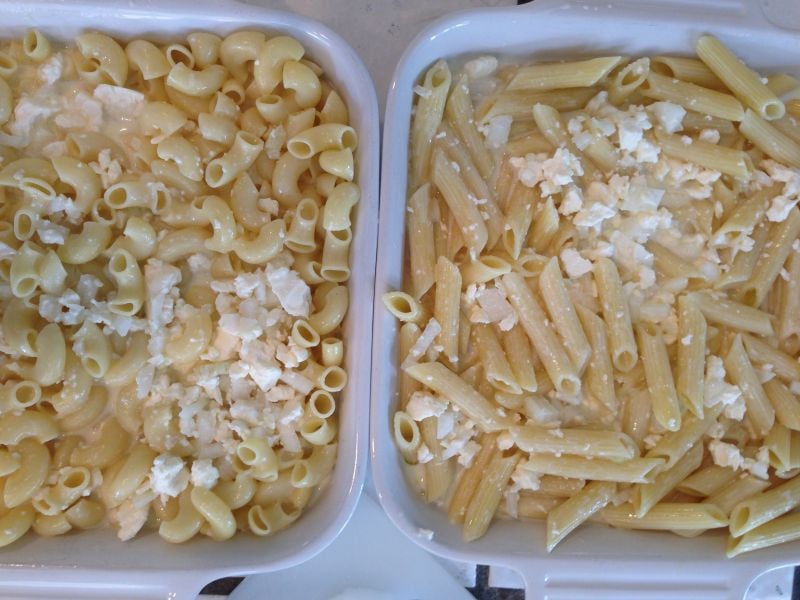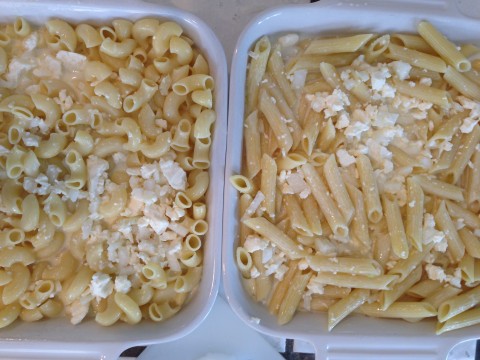 You may also enjoy my many feta recipes!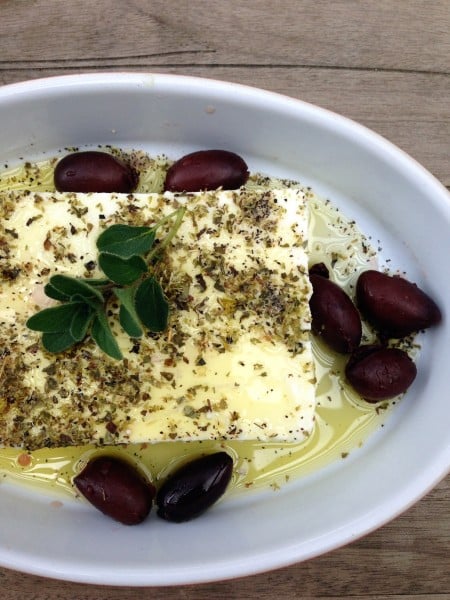 Greek Roasted Feta with Kalamata Olives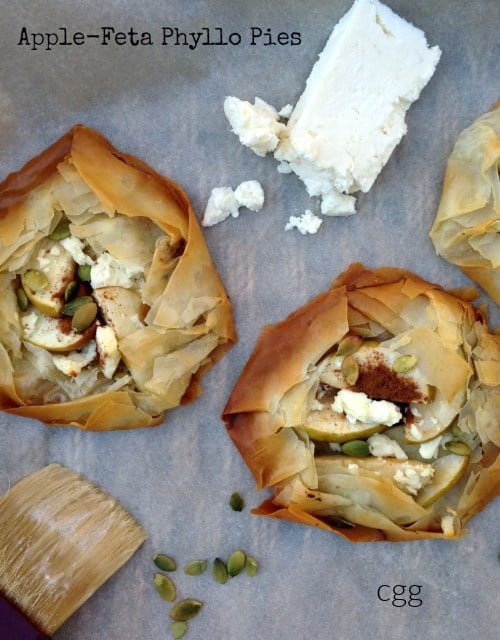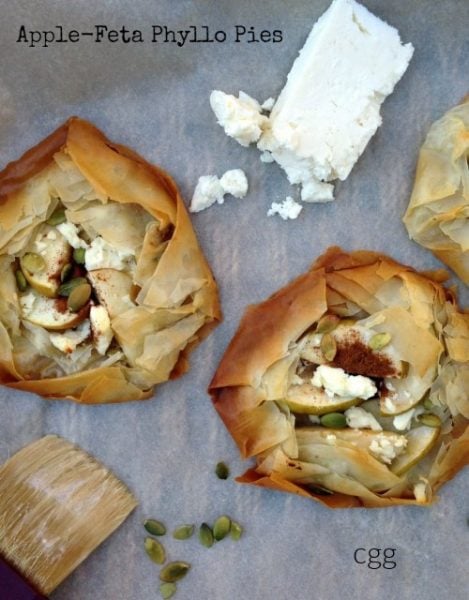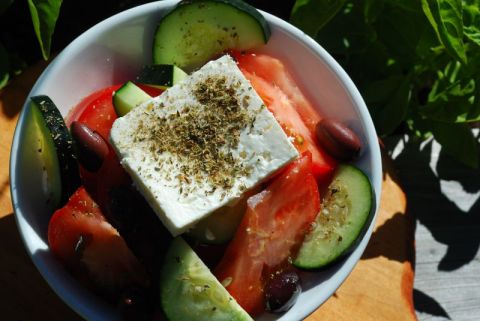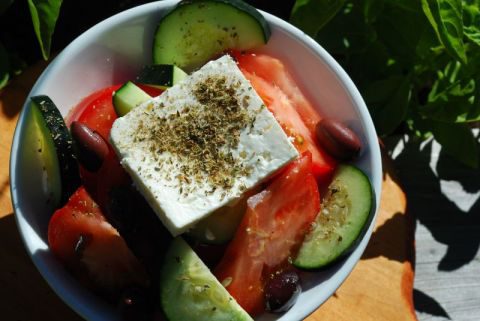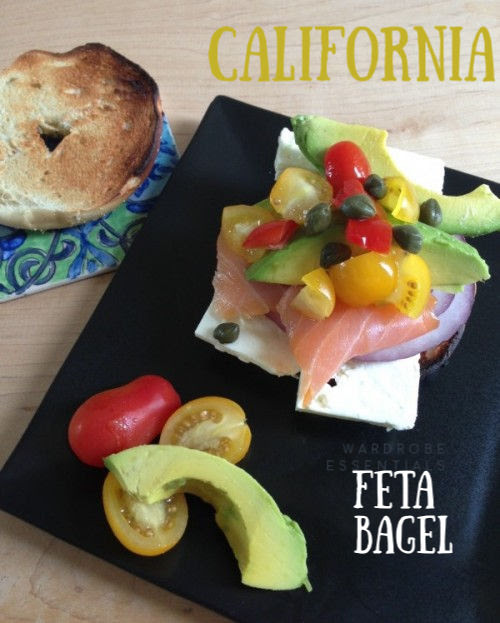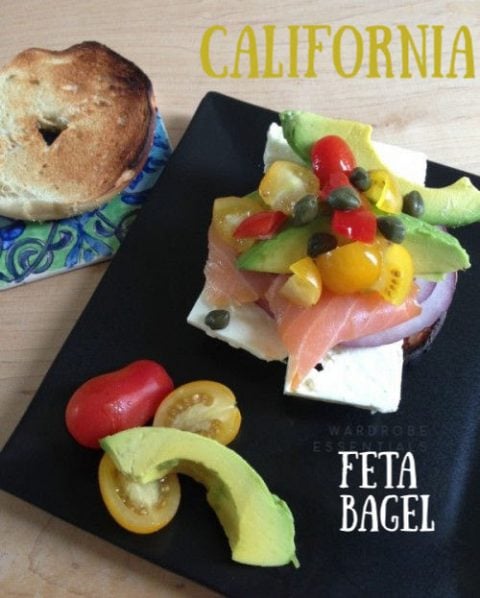 California Feta Bagel with Avocado
Feta is the best,
Mary 
© 2013 – 2022, Mary Papoulias-Platis. All rights reserved.