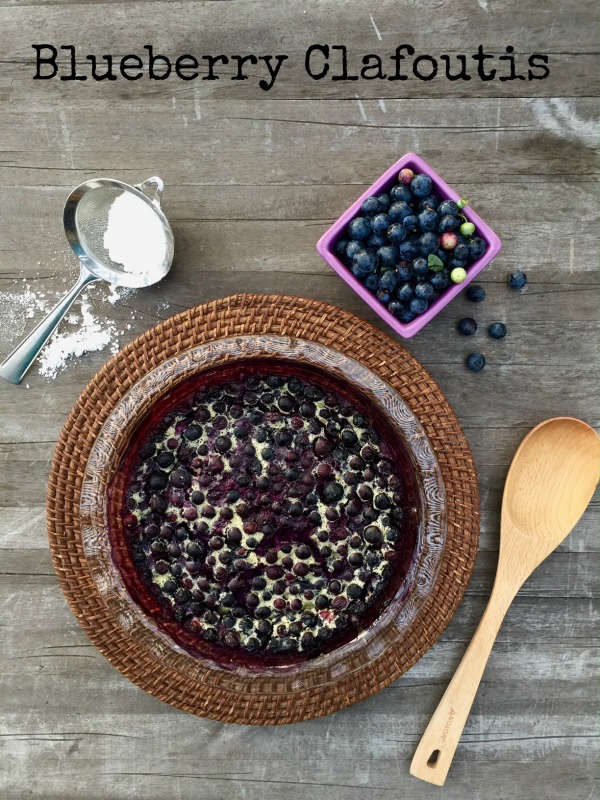 Is Blueberry Clafoutis a new dessert for you? It was for me. As you continue to read about my adventure on the farm, my blueberry dessert is in the oven. I had the opportunity to visit a beautiful farm and had the entire morning to pick as many blueberries as I could carry away.  My close friend Melissa came along with me so we could enjoy a beautiful morning together. It was very early morning, and we skipped breakfast to have the opportunity to visit the farm. As we gathered, we ate as well.  I didn't know quite where to start because it was so over-whelming. The rows as you can see are forever long, and as you approach the bushes you become smaller and smaller in size. Many of the bushes were laden with hundreds of berries. After a while, you become engulfed in this endless field of beauty.  As the day became warmer, our hands grew tired, so we had to stop and rest. With our baskets full, we headed down the hill to our car. Blue stained from our head to toe.
I was totally unprepared for this adventure, just hoping to pick a few bowls for a pie or two. But as I became engaged in the process, the enticing sweet smell of the blueberries was taken me into a trance of some kind, calming my soul. I didn't want to leave, but to stay and pass the day enjoying the smells and wind blowing by.
So, that night as I was washing and storing the blueberries, I decided to make a quick Blueberry Clafoutis. This dish highlights whichever fruit you decide to use, and this one did just that. You can vary the fruit as I have done with this Strawberry Clafoutis.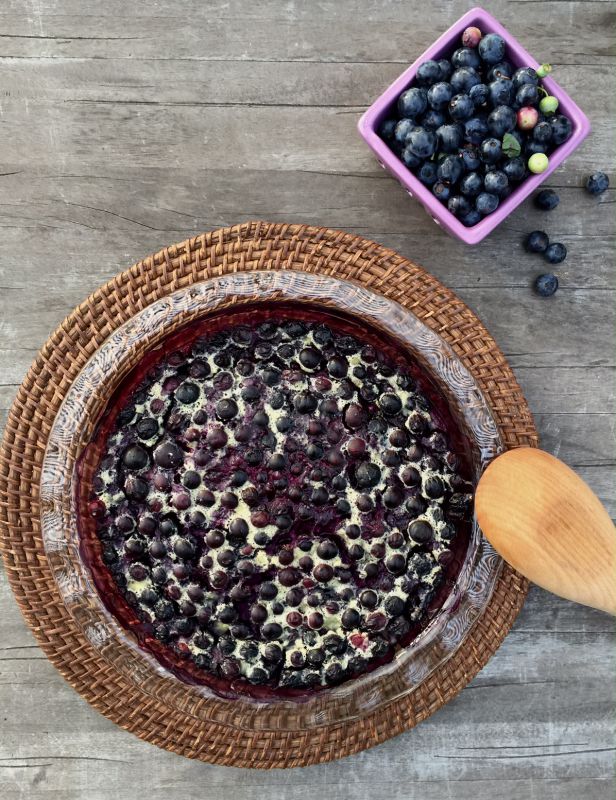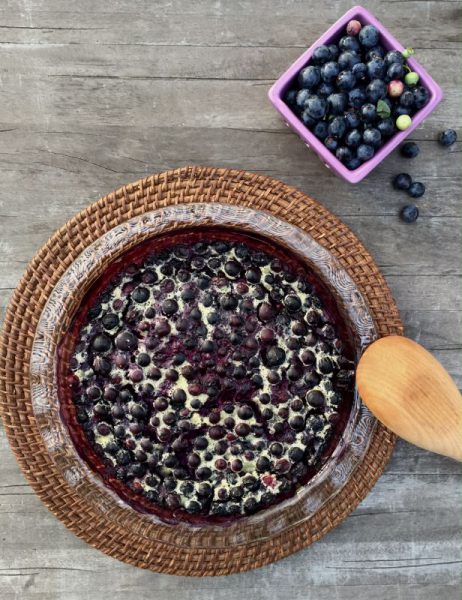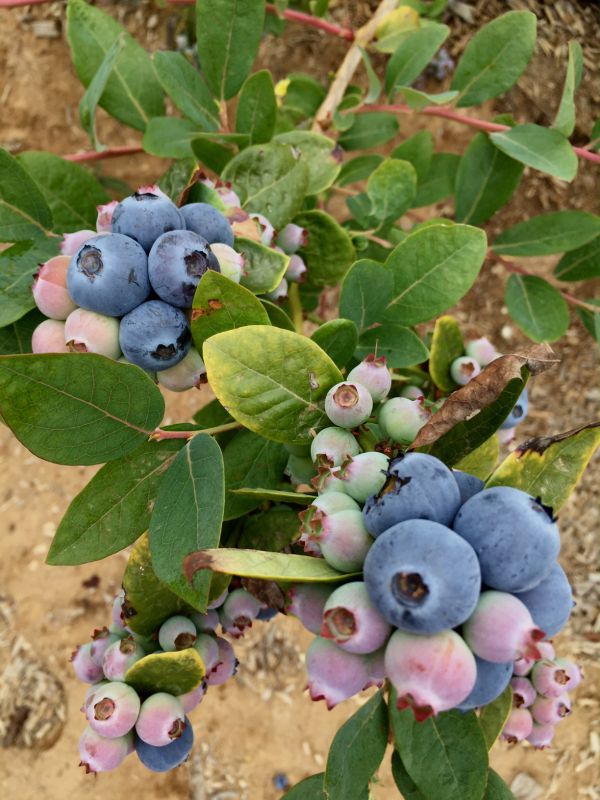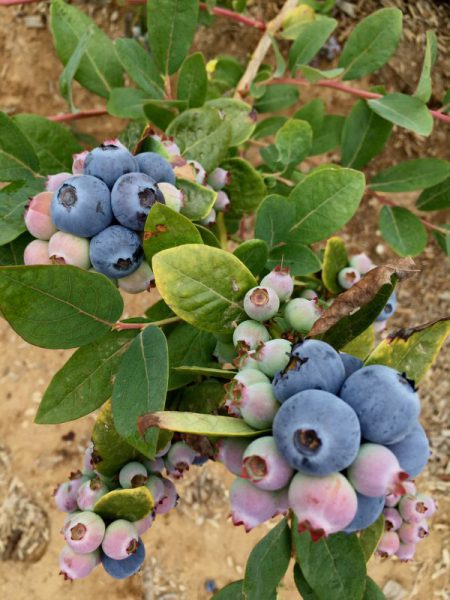 Here are a few tips for blueberry picking:
Don't get a manicure the day before because your hands will be blessed with blue nail stains.
Prepare yourself with a few strengthening exercises for your back, as you will get a workout.
Bring a hat for protection and for any bird drippings.
Bring many friends to capture the fun and excitement of gathering these plump tasty berries.
Bring plenty of wipes for cleaning everything!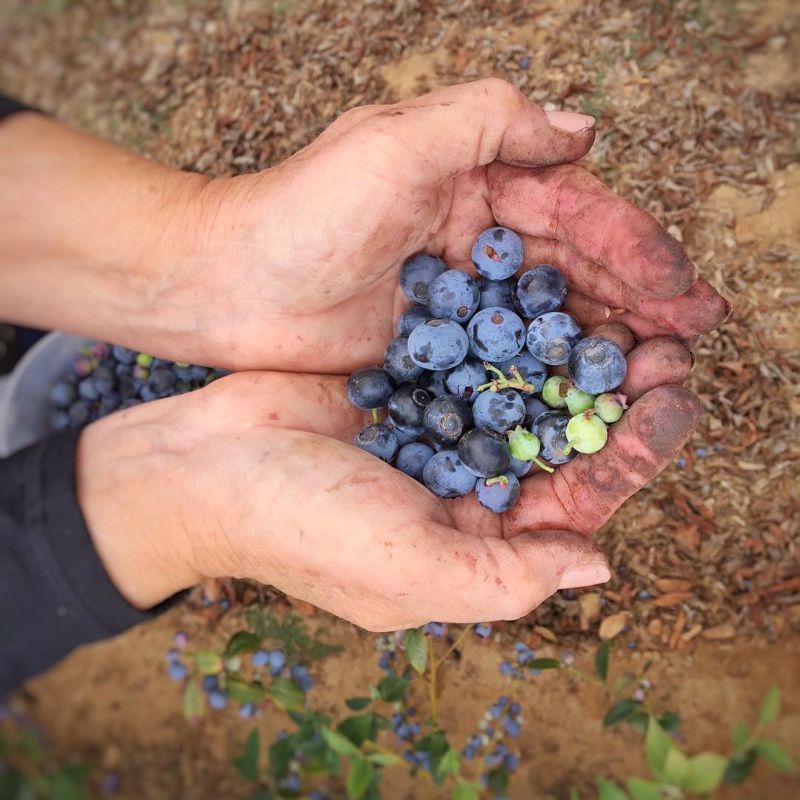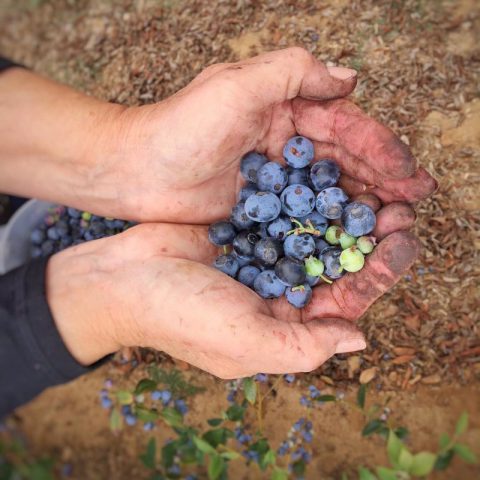 This dish highlights whichever fruit you decide to use, and this one did just that. Blueberry Clafoutis is a fancy word for a custard bathed in berries. You can vary the fruit as I have done with this Strawberry Clafoutis.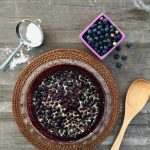 Blueberry Clafoutis
This dessert is so quick and easy to make, all you need to do is pick a fruit. I chose blueberries, since I had a batch from the farm. Add the blueberries to a creamy custard base and you have a decadent dessert in minutes.
Ingredients
4

cups

fresh blueberries

stemmed and washed

3

eggs

1/3

cup

sugar

1/2

cup

flour

2/3

cup

milk or cream

1

vanilla bean

scraped

zest of 1/2 lemon

pinch

of salt

powdered sugar for topping
Instructions
Heat the oven to 350.

Place the berries in a single layer in the bottom of a 9-10 inch pie dish.

In a medium bowl, lightly whisk the eggs.

Add the sugar, flour, milk, vanilla seeds, zest and salt.

Pour the batter over the berries.

Bake in the oven for about 1 hour, or until the top is brown and the juices are bubbling.

Cool and dust with powdered sugar.

Serve warm.
Wash the berries in cold water and pick out any leaves or stems you find.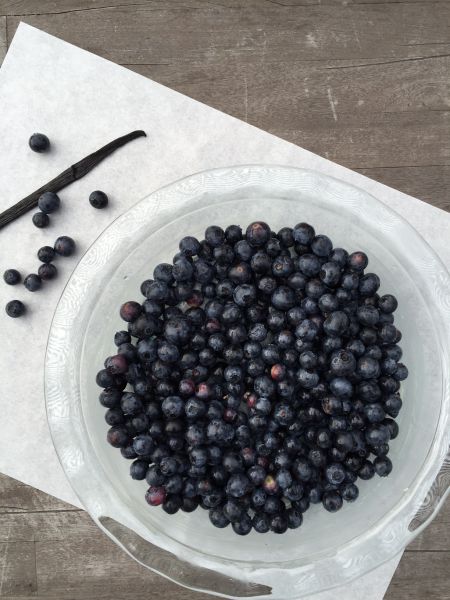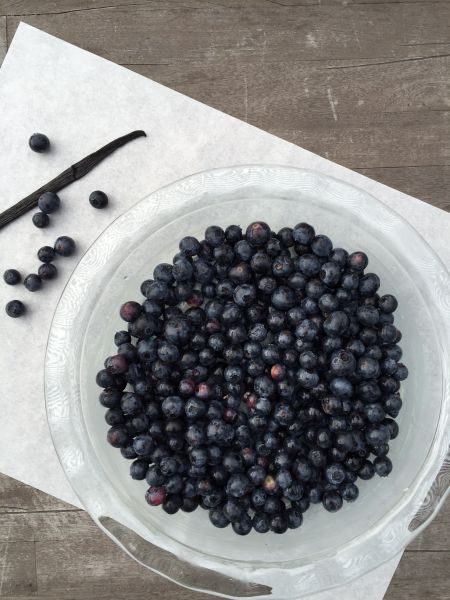 Prepare the custard. Place the blueberries in the pie plate and add the egg mixture.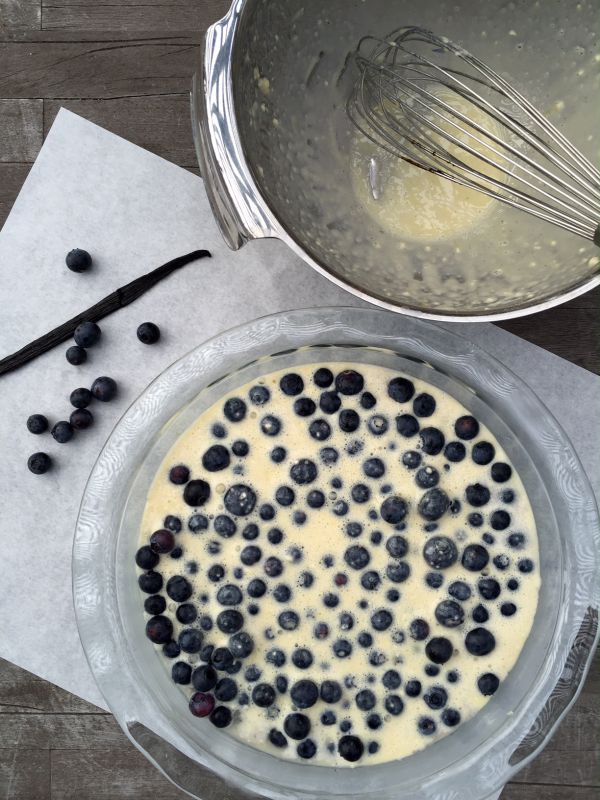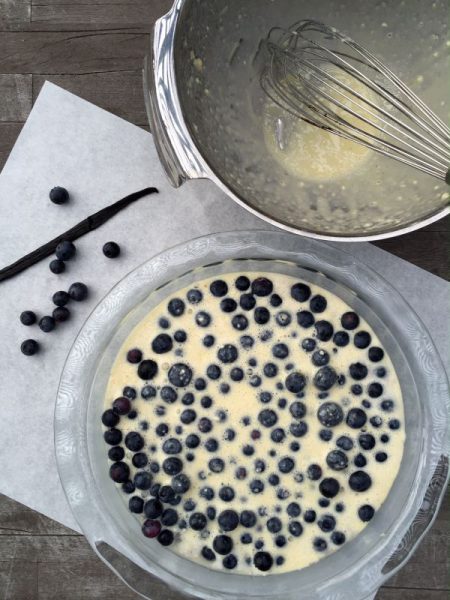 Bake and enjoy warm with a sprinkle of powdered sugar.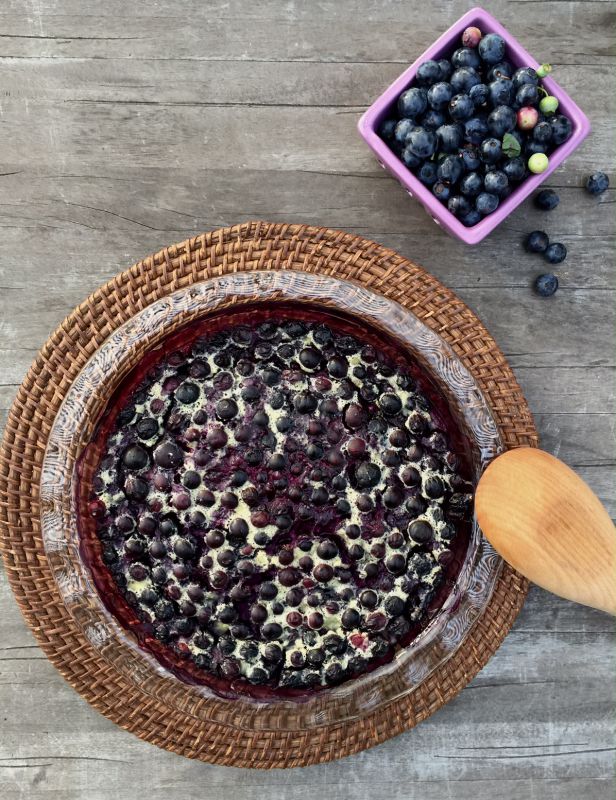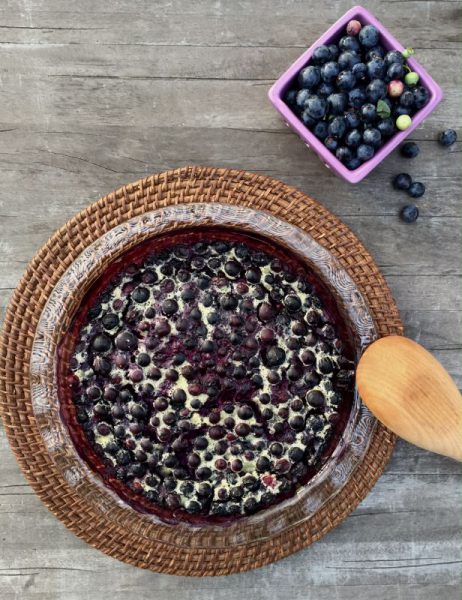 Try my other blueberry recipes:
Blueberry Bliss! Mary 
© 2016 – 2022, Mary Papoulias-Platis. All rights reserved.