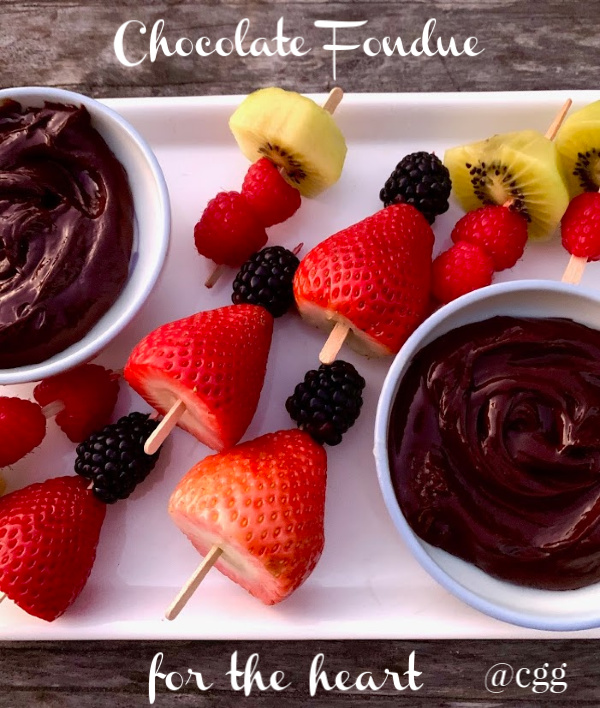 What can be easier for Valentine's Day than this rich ultimate chocolate surprise for your loved ones?
This chocolate fondue can be served in one large bowl, or for a more intimate style in small individual servings. The most important ingredient of course is the dark chocolate. Use dessert chocolate if available, if not use good quality dark, milk or white chocolate. Try and use chocolate that contains at least 31% cocoa butter. I bought my chocolate bars at my local supermarket. This dessert can be whipped up ahead of time, and placed in a bain-marie to keep warm. I use a medium saucepan with a small amount of water and the glass bowl of chocolate sitting on top without touching the simmering water. Tip: When lifting the warm bowl make sure you wipe down the bottom from any water drops. You don't want water drops in your chocolate when transferring it to your serving container.
A bain-marie is a cooking container filled with water in which another pan or dish is placed in order to cook food more slowly or with more moisture. The term is taken directly from the French, it literally translates as Mary's bath. Note that when cooking with a bain-marie the pan or dish that contains the food is put directly into the hot water bath. A double boiler is a pan that is constructed in two parts. The lower half of a double boiler contains the boiling water, the upper half holds the food being cooked and fits above the water. The upper part of the double-bowl which holds the food does not touch the water, cooking occurs because of the steam heat generated by the boiling water.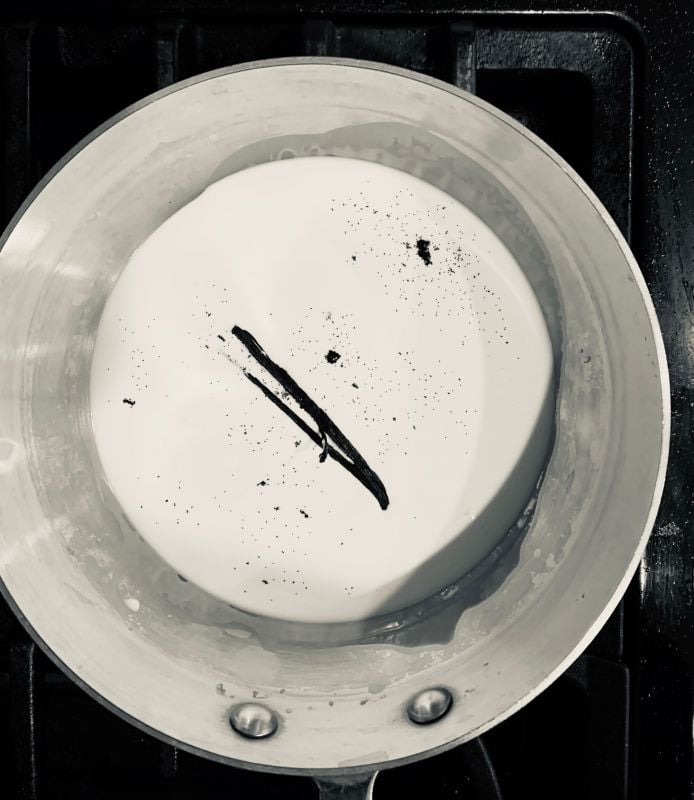 Place the milk on a low simmer and add the vanilla bean and seeds.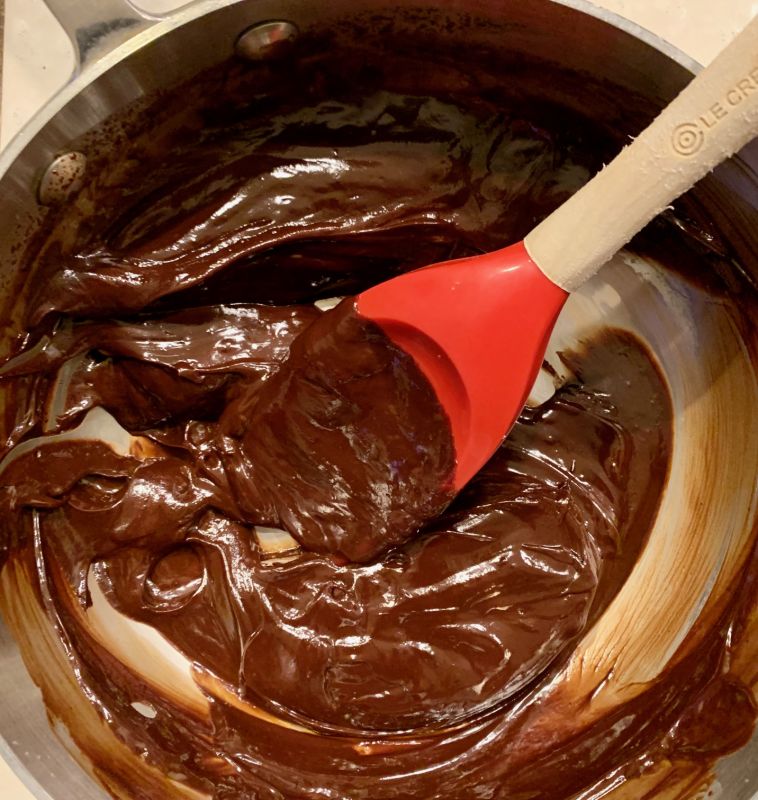 Slowly add the chocolate and continue stirring until smooth and shiny.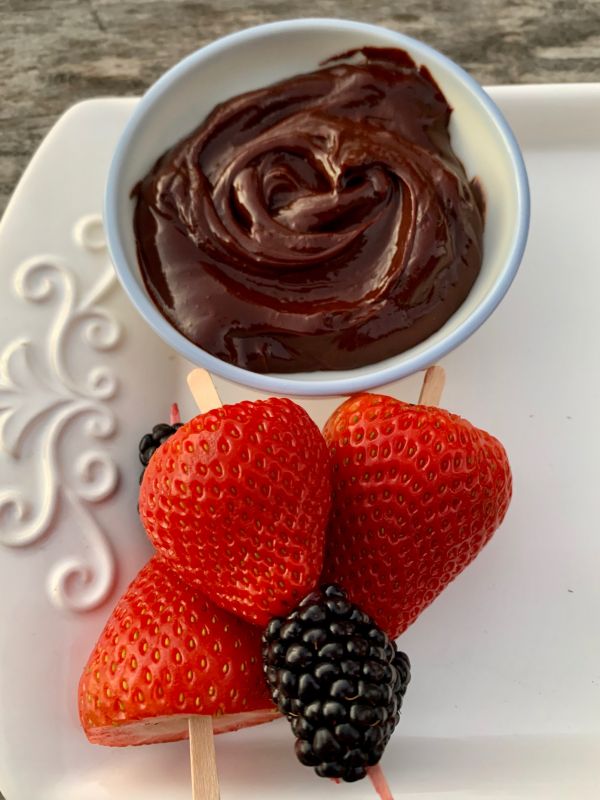 Serve individually with skewers of fruit in season.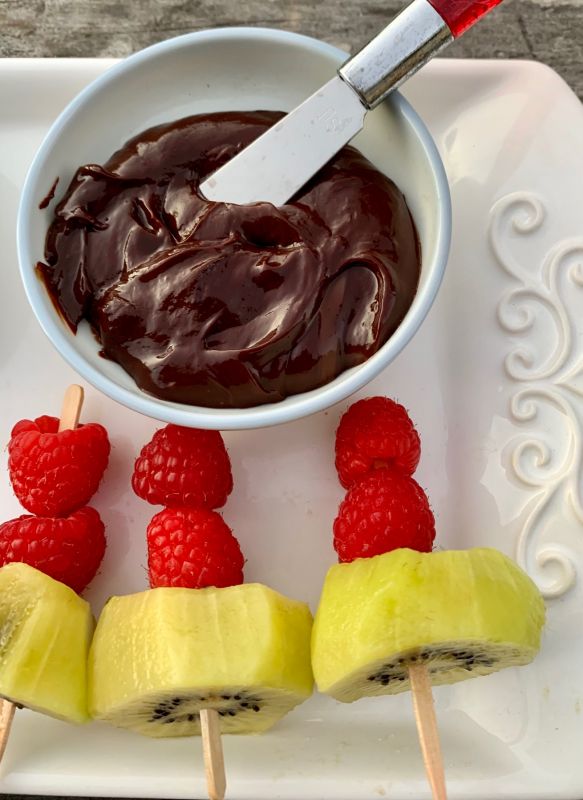 Here I selected golden kiwi and raspberries for a bright and cheerful display.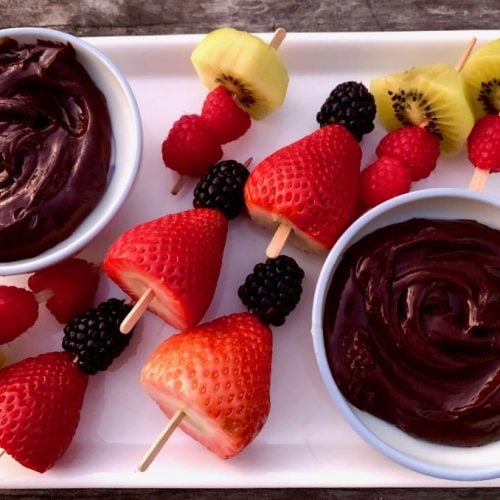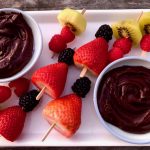 Chocolate Fondue for the Heart
This year-around chocolate fondue is a family or party winning surprise, just adjust the fruit seasonally and you have a terrific crowd pleasing dessert!
Ingredients
4

4 oz.

dark chocolate bars, chopped

1 1/2

cups

whipping cream

1/4

cup

milk

1

vanilla pod, split

fruit of your choice, banana, pineapple, kiwi, oranges, strawberries or pound cake
Instructions
Chop the chocolate and set aside. (a serrated knife works well)

Put the cream and milk into a saucepan. Using the point of the knife, scrape the seeds from the vanilla pod into the saucepan. Add the pod and heat slowly until simmering.

Remove from the heat and remove the vanilla pod. Add the chopped chocolate to the cream mixture and stir until completely melted. To keep warm: Place a small amount of water in a clean saucepan and place on low to simmer, place chocolate in a second clean bowl over the first pan with the water. This is called a bain-marie.

Prepare and slice or cut fruit of your choice. Cube cake.

Serve chocolate in a bowl with surrounding fruits. Or serve in individual bowls.
Other desserts to make from my blog:
Enjoy every bite!
Mary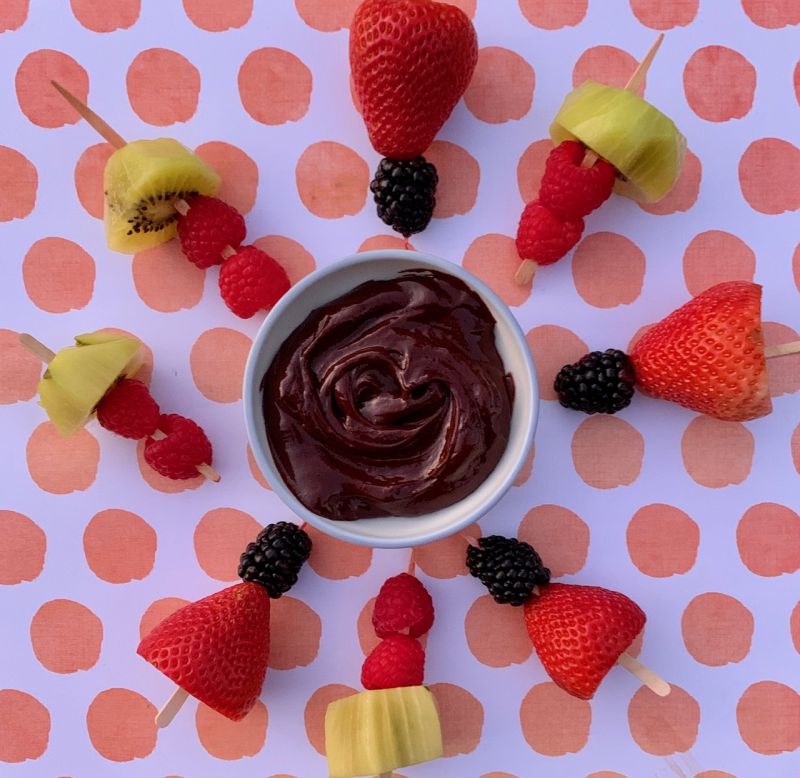 © 2020, Mary Papoulias-Platis. All rights reserved.