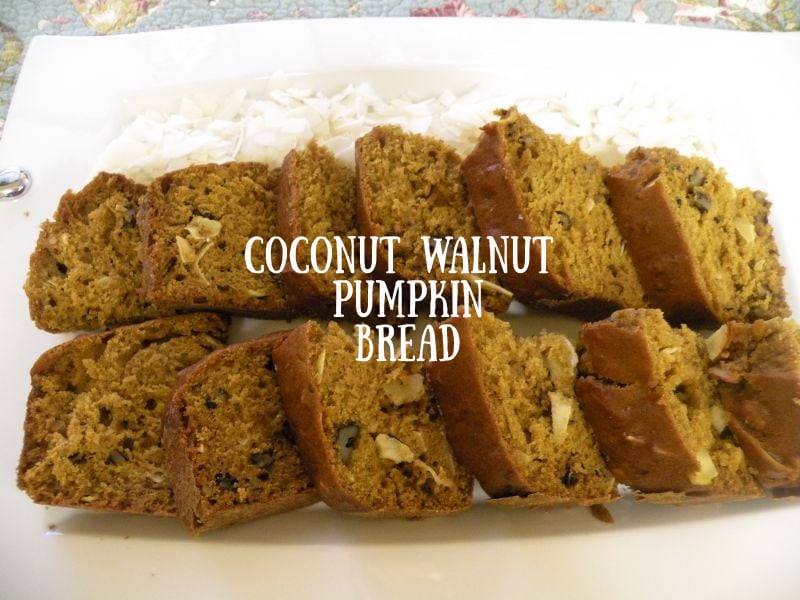 Once Halloween is over and Fall is upon us, I begin to sort through all my Fall and Winter recipes getting ready for the cooler weather. It will cross my mind several times during this search, to find my favorite pumpkin recipes and set them aside. I'm one of those that cannot live without the pumpkin season. My favorite thing to do is find the nearest pumpkin patch after Halloween and gather all the leftover pumpkins for my holiday pies and breads.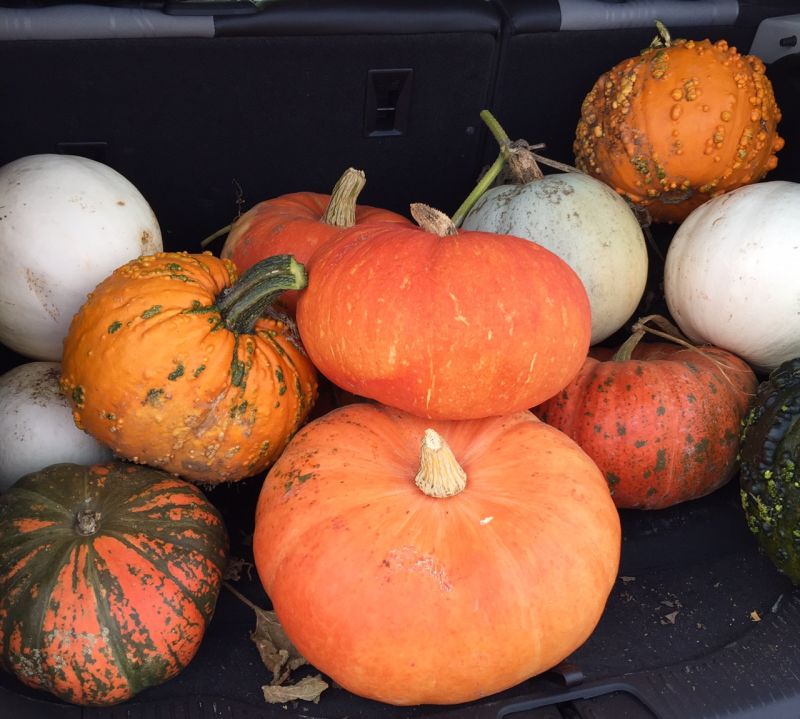 This pumpkin bread was brought to me by my best friend Maria. She brought it to a gathering we had, and I have been making it every year since.  When fall rolls around this is the recipe I bring out and make for my family and friends over and over.  Since I teach about pumpkin in my cooking classes and talk about pumpkins continually, (and yes it can get boring to others) trust me this is no boring recipe!
It makes two loaves, one for today and one for later. It's perfect in the sense it's easy and quite different with the use of coconut. Whether you use canned pumpkin or fresh pumpkin, the amount stays the same. If you are interested in cooking pumpkin puree from scratch use  Cooking Technique for Roasting a Pumpkin.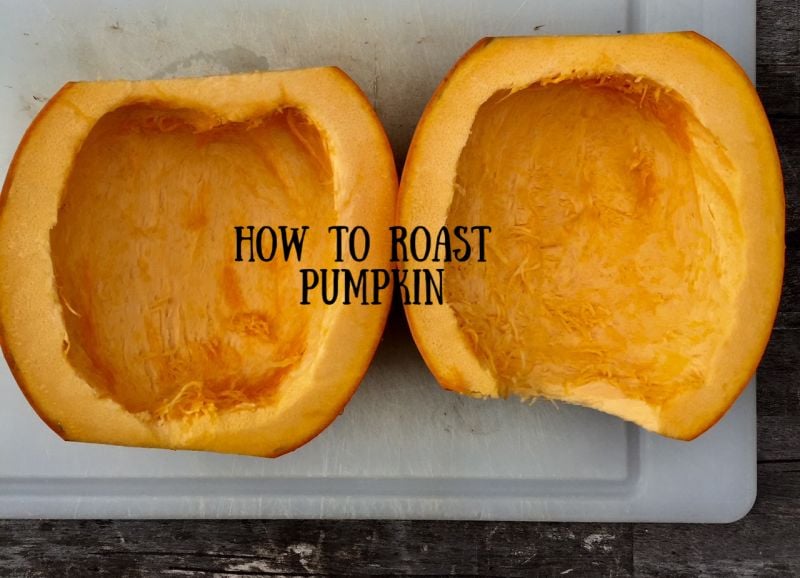 Coconut Walnut Pumpkin Bread
This recipe makes two loaves, one for eating and one for giving!
Author:
Mary Papoulias-Platis
Ingredients
3½ cups organic flour
2 cups organic brown sugar
½ cup sugar - optional
2 teaspoons baking soda
1½ teaspoon kosher salt
1 teaspoon nutmeg
1½ teaspoon cinnamon
2 cups pumpkin puree
1 cup extra virgin olive oil (or vegetable oil)
⅔ cup whole organic milk
4 large organic eggs
1¼ cup sweetened flaked coconut
1 cup toasted walnuts, chopped
Instructions
Preheat oven to 350 degrees.
Butter and dust with flour two loaf pans.
Sift in a large bowl the flour, brown sugar, sugar, soda, salt, nutmeg, and cinnamon.
In a separate bowl whisk together pumpkin puree, oil, milk, and eggs.
Stir pumpkin mixture into dry ingredients, mixing only until combined.
Fold in coconut and walnuts.
Divide batter between the two prepared pans. Bake at 350 degrees for 45-55 minutes or until the top of the bread springs back when pressed gently and a tester inserted in the center comes out clean.
Allow bread to cool on a wire rack for 10 minutes before turning out of pans.
Notes
In this photo you see chunks of coconut because I switched to an organic brand that had larger flakes.To use this product in the bread again, I would place it in the food processor and blend it until it is finely chopped.
You may also enjoy these recipe favorites: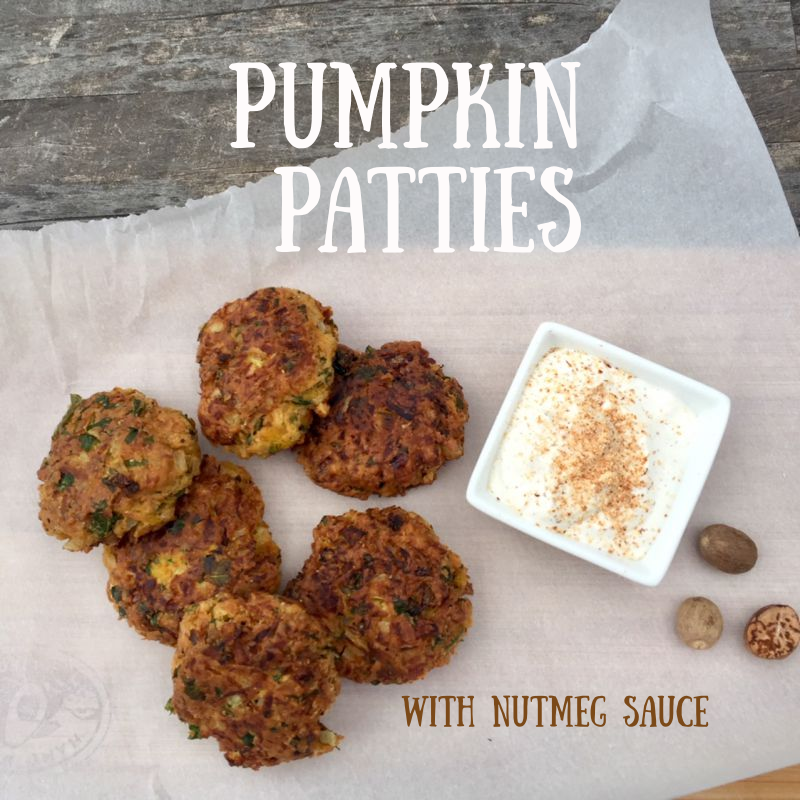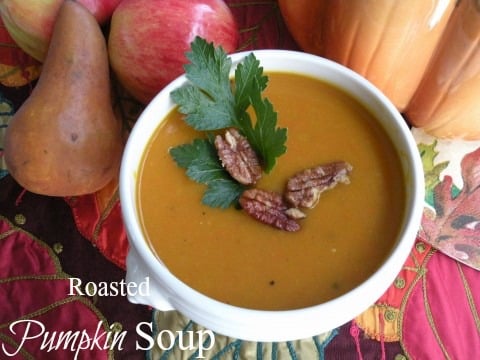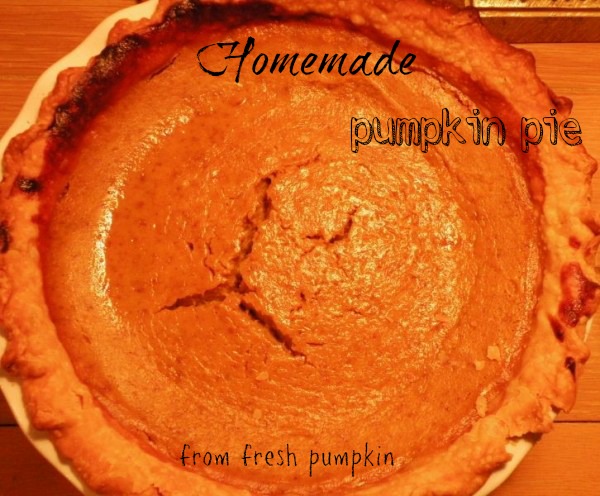 Happy Fall To All!
Mary 
© 2011 – 2020, Mary Papoulias-Platis. All rights reserved.