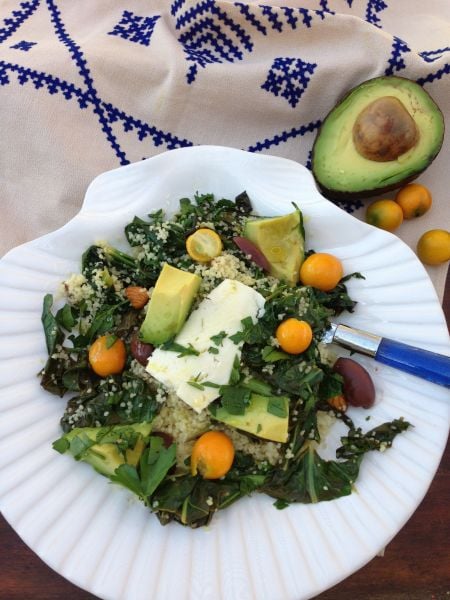 When I take a look through my pantry for a quick dish, I often gravitate to couscous or quinoa for a simple meal. Mustard greens are a staple in the Greek diet and make an easy addition to any meal. These dishes require an acid and something salty to perk it up. After searching in my refrigerator, I found the perfect ingredient, feta cheese. It's salty and creamy and all you need is a small piece to make this dish complete. I grabbed a box of couscous, which can be prepared in 5 minutes, and mustard greens. In the Greek cuisine, a few more fresh ingredients and you have a complete meal; a fresh lemon, parsley, garlic, olives and an avocado. At the last minute, I looked out and saw my kumquat tree full of fruit, so I added in a couple for freshness.  Here's to a quick and easy simple salad for lunch or dinner, and don't forget some local bread.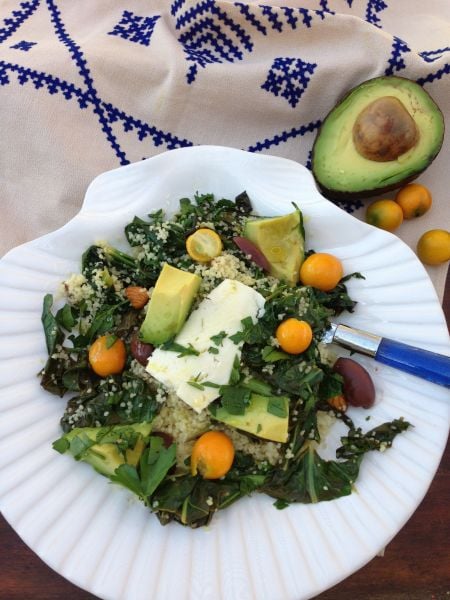 Finding CousCous might be a challenge, but you can order it online from Bob's Red Meal.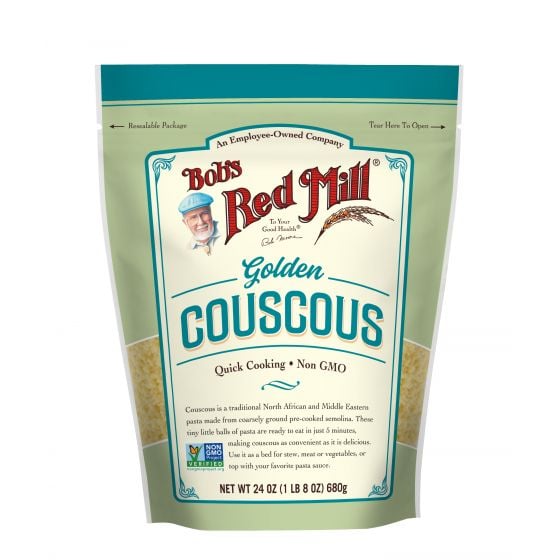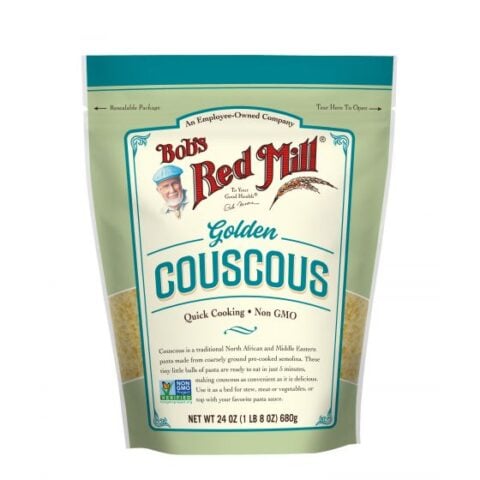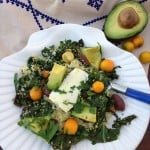 Couscous with Fresh Mustard Greens, Avocado and Feta
Simple and quick to assemble couscous can be whipped up in 5 minutes with your choice of greens and cheese.
Ingredients
1

10oz.

package of couscous

1

10 oz.

bag of mustard greens, or 4 cups chopped

2

teaspoons

olive oil for the saute pan

1

fresh lemon, zest and juice

3-4

cloves

of garlic, finely chopped

1/2

teaspoon

salt

1/4

teaspoon

pepper

1/4

cup

feta cheese, crumbled or whole

1/4

cup

Greek Kalamata olives, chopped

1/4

cup

almonds, chopped

1

avocado

chopped

1/4

cup

chopped fresh parsley

1-2

teaspoons

of olive oil for topping

3-4

kumquats or oranges
Instructions
Couscous
Prepare the the couscous according to package directions or follow the directions below.

In a medium saucepan bring 2 cups water to a boil. Stir in 1 cup of couscous and cover.

Remove from the heat and let stand for 5 minutes.

Fluff couscous with a fork and place in a large serving bowl.
Greens
In a medium saute pan add 2 tablespoon olive oil and heat to medium.

Add greens, garlic, lemon zest, juice of one lemon, salt and pepper. Stir until almost wilted.

Add the warm greens to the couscous. Gently mix.

Add the feta, olives, almonds,avocado and parsley.

Add the additional olive oil and mix. Taste and adjust seasonings.

Serve warm.
Recipe Notes
Add more olive oil and lemon juice if the couscous is too dry. Substitutes for this dish might be: fresh tomatoes, cucumbers, green onions, green beans, corn, or mushrooms.
Tips:
I chose couscous for a quick meal. But you can substitute quinoa, bulgur, brown rice – your choice. Don't forget to fluff it up!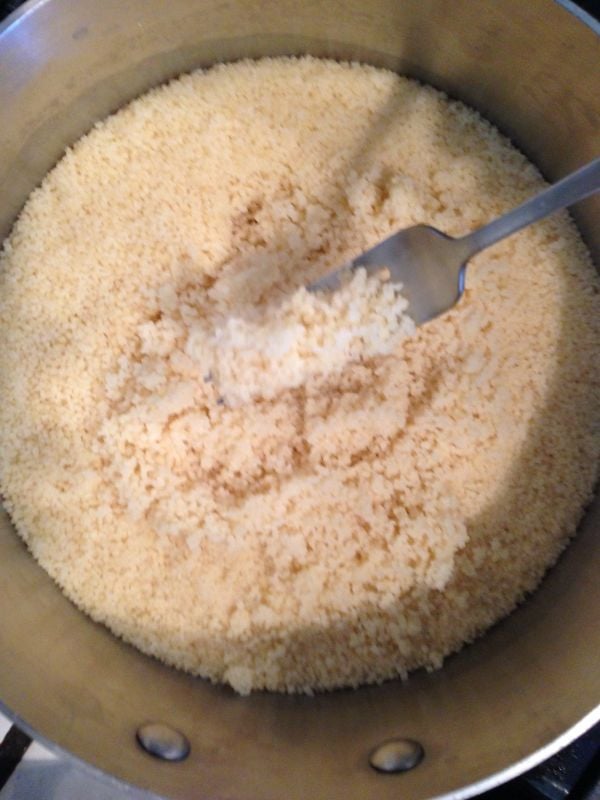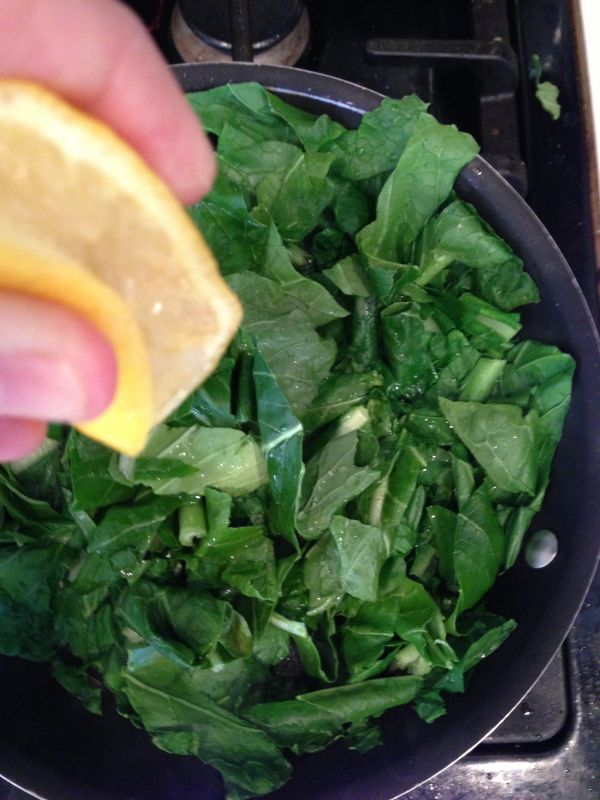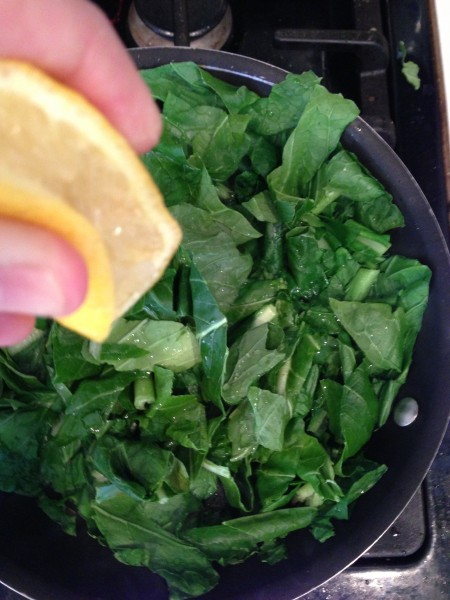 Saute the mustard greens for a short time to preserve their nutrients and crunch.  Adding lemon zest brings out all the flavors!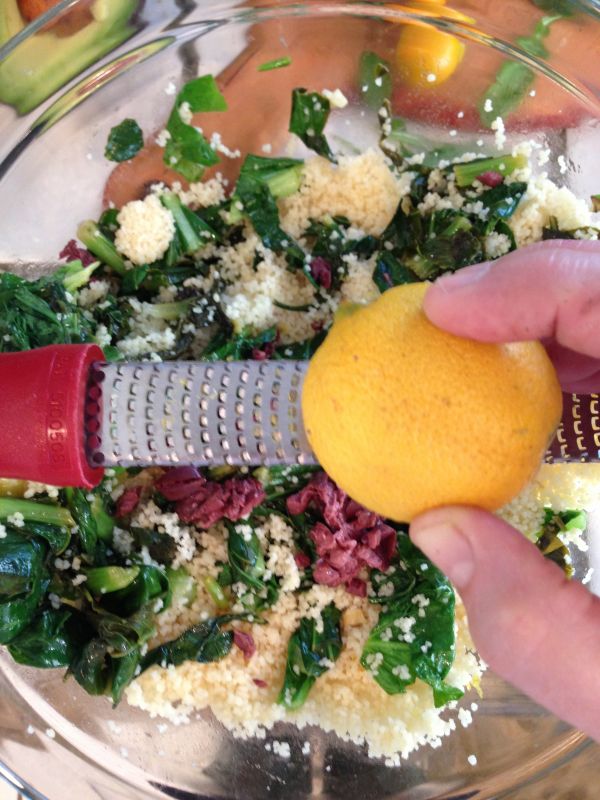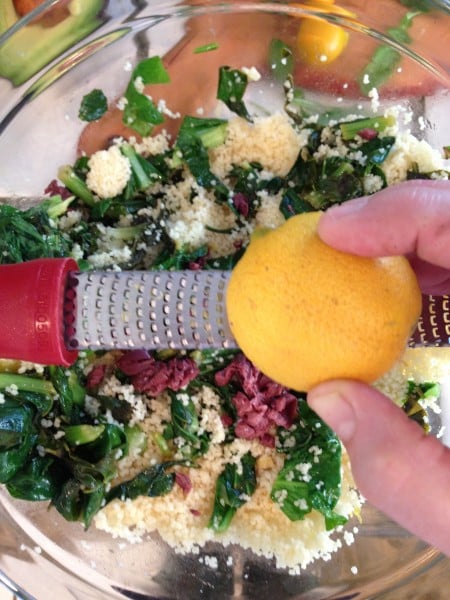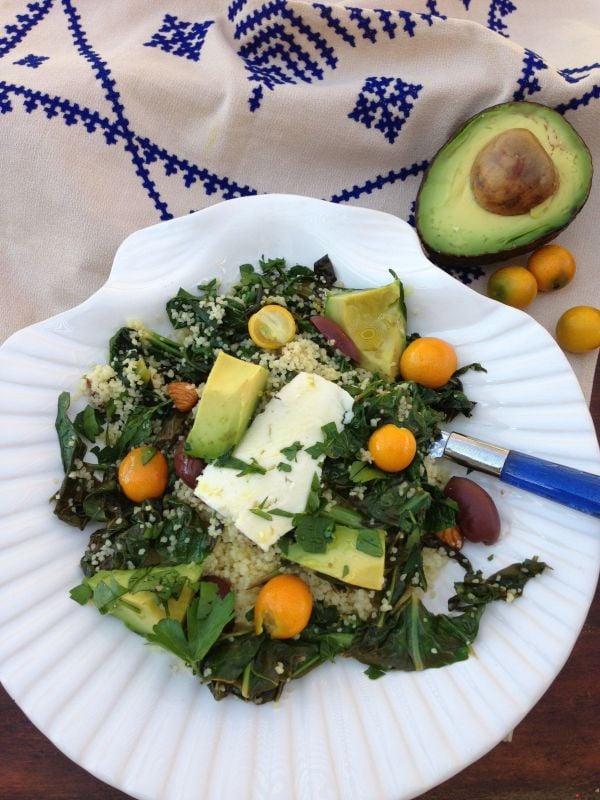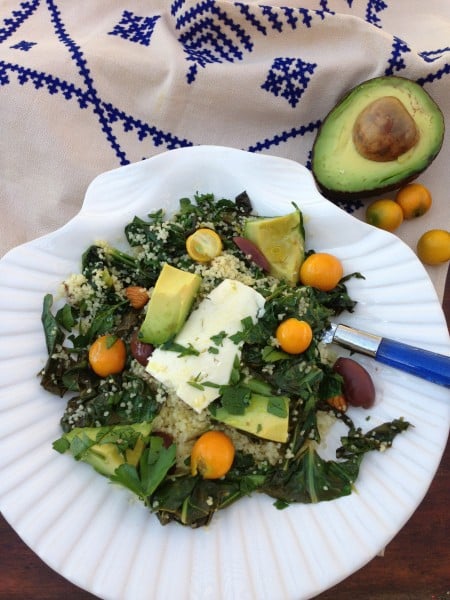 You may also enjoy my other salads:
My Greek Lentil and Mint Salad
Heirloom Tomato Salad with Potatoes and Olives
Stay Healthy,
Mary 
© 2013 – 2022, Mary Papoulias-Platis. All rights reserved.