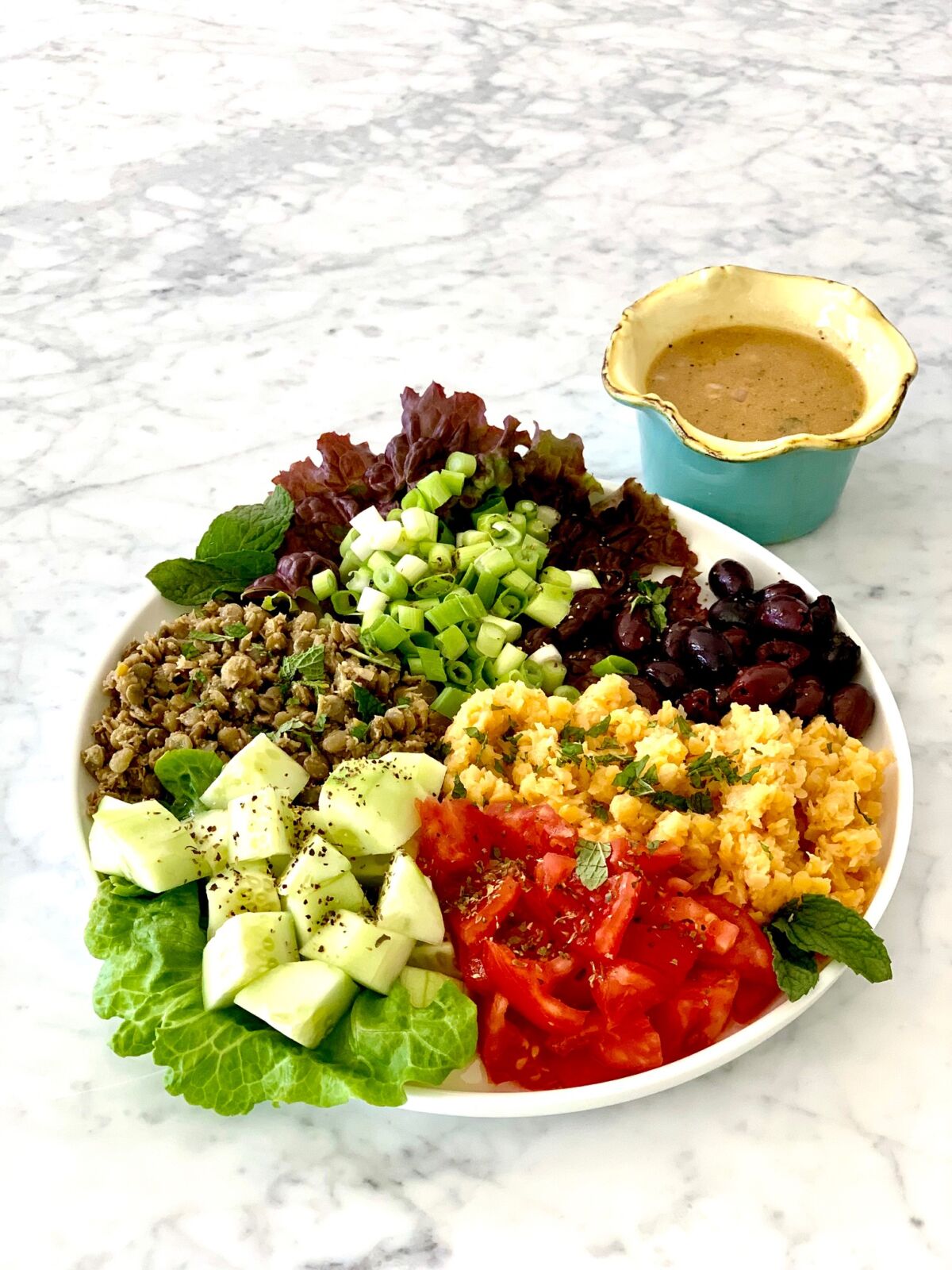 This salad is a refreshing change from your traditional Greek salad. Although, we eat many lentils in our cuisine they are normally served in soups, stews, and appetizers. I wanted to expand my salads to the Vegan cuisine for those in Lent or for those who follow a Vegan Diet. Lentils are naturally gluten-free as well and can help those who are seeking GF products for their diet. You may want to add lettuce, arugula, or a vegan feta cheese.
If your not familiar with lentils they are a powerful nutrient-dense food. This salad is a complete meal and will not leave you hungry! Once left in the refrigerator overnight, it marinates further for a wonderful left-over snack.
They have high level of fiber for your digestive tract.
Very rich in folate, iron, and manganese.
1/2 cup of lentils = 12 grams of protein.
1/2 cup of red lentils = 273 mg. of potassium.
How to Cook Lentils
Rinse your lentils with fresh water before boiling to remove any debris.
Cook on the stovetop, using 3 cups of water (or stock) to 1 cup dry lentils. Lentils expand in space so use a  large enough pan.
Bring to a boil, cover tightly, reduce heat and simmer until they are tender.
Whole lentils , coking time is 15-20 minutes.
Season with salt after cooking.
Canned lentils can be substituted . Make sure to rinse the lentils under fresh water.
Lentils do not require soaking.
Join me as I create my new Ethos Fresh Vegan culinary program.
I will be posting my recipes here, but you can find me on my Instagram Ethos Fresh. Under my culinary school, Ethos Culinary.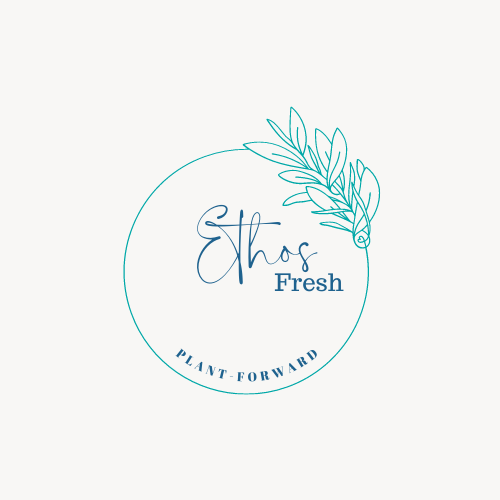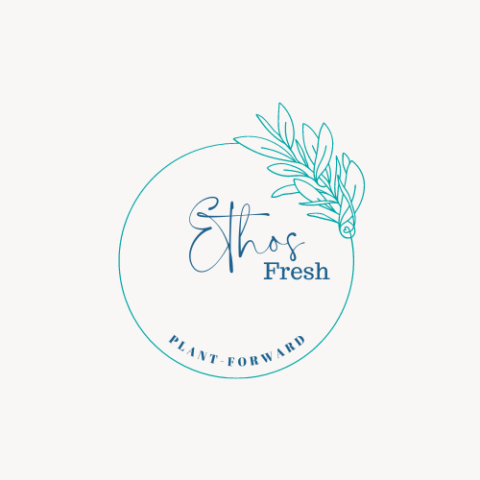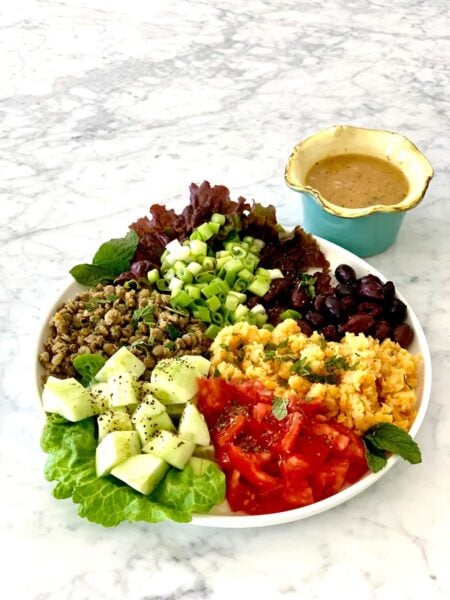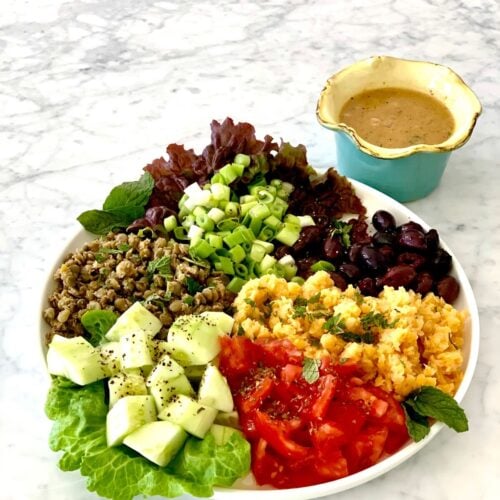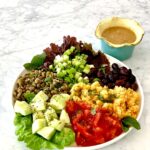 My Greek Lentil and Mint Salad
This salad is a complete meal with two varieties of lentils, vegetarian and vegan.
Ingredients
Salad
1

cup

green lentils, rinsed

1

cup

red lentils, rinsed

6

cups

water, divided

1

fresh tomatoes, cubed

1/2

cucumber, cubed

1/2

cup

kalamata olives, pitted

4

green onions, sliced thinly

2

teaspoons

fresh mint, finely chopped
Dressing
1/2

shallot, finely chopped

1

clove garlic, minced

2

tablespoons

red wine vinegar

1

tablespoon

dijon mustard

6

tablespoons

extra virgin olive oil

1

teaspoon

honey

salt and pepper to taste
Instructions
Salad
In a medium pot ( lentils expand so have a deep pan) add 3 cups of water and add the green lentils. Bring to a boil and cook for 15 minutes until softened. Drain and cool. Do not add salt to the water.

Repeat the same method with the red lentils. They may need less time.

Add your vegetables in a large bowl or on a serving platter. Add the dressing.
Dressing
Add the shallot and garlic in a small bowl or jar. Add the vinegar and whisk together.

Add the other ingredients and mix well.

Toss the salad and add the dressing to coat well.
You may be interested in more of my lentil recipes: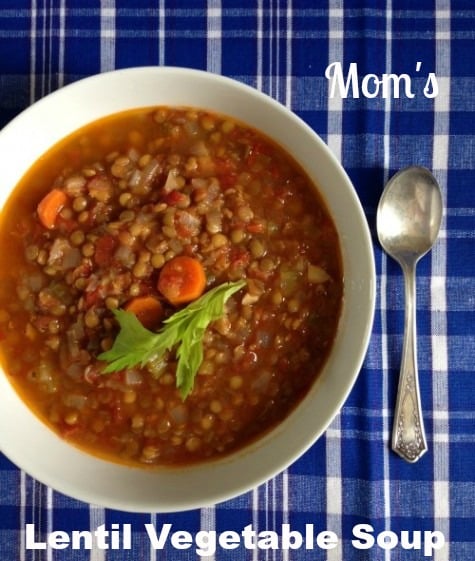 Red Lentil Salad with Red Peppers, Oranges and Basil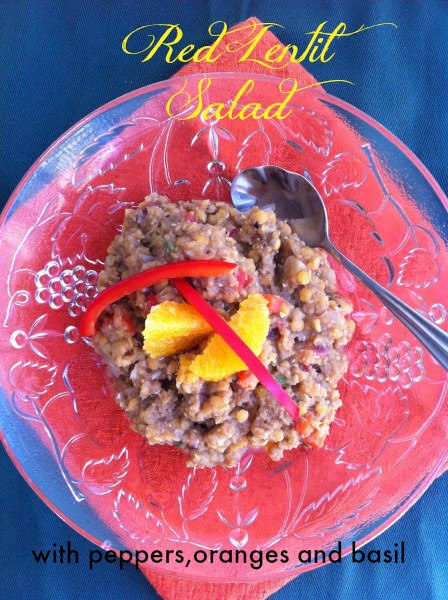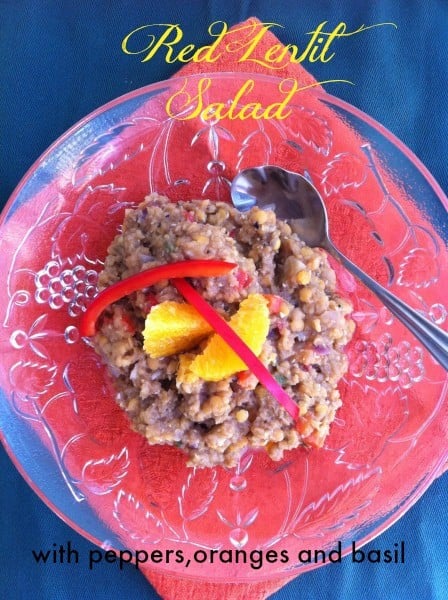 Red Lentil with Turnip and Parsley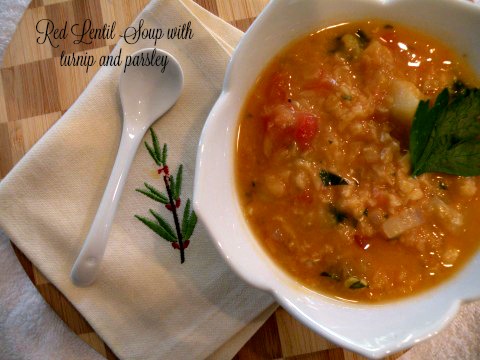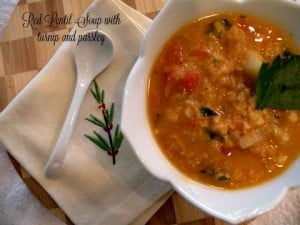 Make it a Lentil Night…
Mary 
© 2022 – 2023, Mary Papoulias-Platis. All rights reserved.