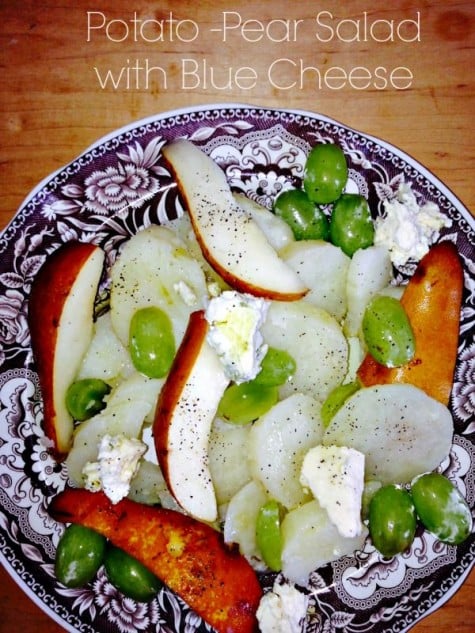 Recently I had the opportunity to travel to Idaho for the first time with the Idaho Potato Commission to visit various potato plants, farmers, and farms. I have always been a potato fan, especially being Greek and growing up with Greek Lemon Potatoes. I traveled with food bloggers and nutritionists every morning through the beautiful countryside and further into the vast farmland area, learning facts and production terms as we drove. Together as a group we drove miles and spent hours learning about the details of this farming community.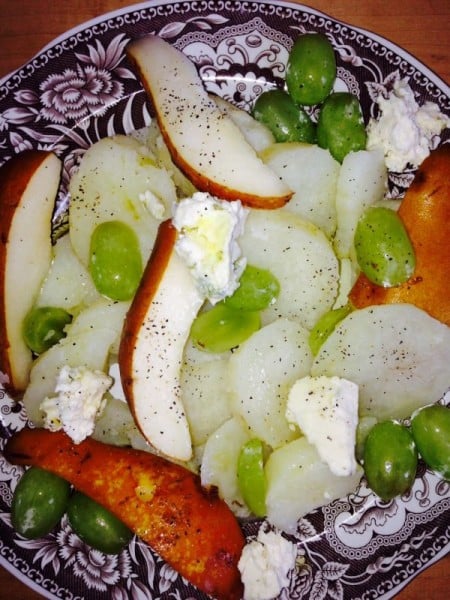 Idaho potato farmers and their rich farmlands, bring to us a large creamy potato, fresh and full of beneficial nutrients.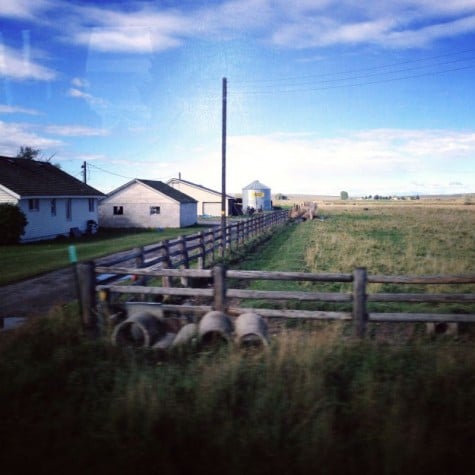 Here, I captured a glimpse of the countryside from the bus window as we traveled along the roads to our next destination. I am so grateful to all the sincere and kind people we met along the way, and the endless hours they spent with us as they took time out of their busy days to accommodate us. I wish all of you could have been with us, for it has given me a deeper appreciation of our fellow Idahoans.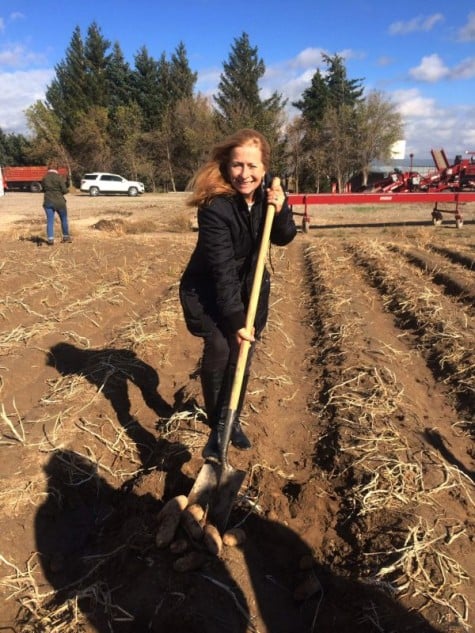 It was exciting for me to see the new potatoes ready to harvest in the ground. As I held this this over-sized shovel we took turns digging looking for these gems hidden under the thick moistened soil. This truly helped me understand the importance of soil preparation necessary to grow these perfectly grown tubers.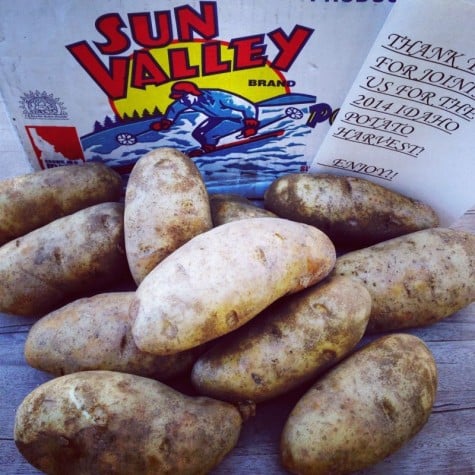 In the meantime, when I arrived home a wonderful surprise was waiting for me. This big carefully packed box of Idaho potatoes from Sun Valley Farms. They smelled just like the fields in Idaho. They were enormous. What better way to honor these plump large beauties than to prepare a potato salad simply dressed with olive oil and apple cider vinegar. I added a few fall fruits; pears and grapes and served up a scrumptious fresh fall version of an old-fashion potato recipe.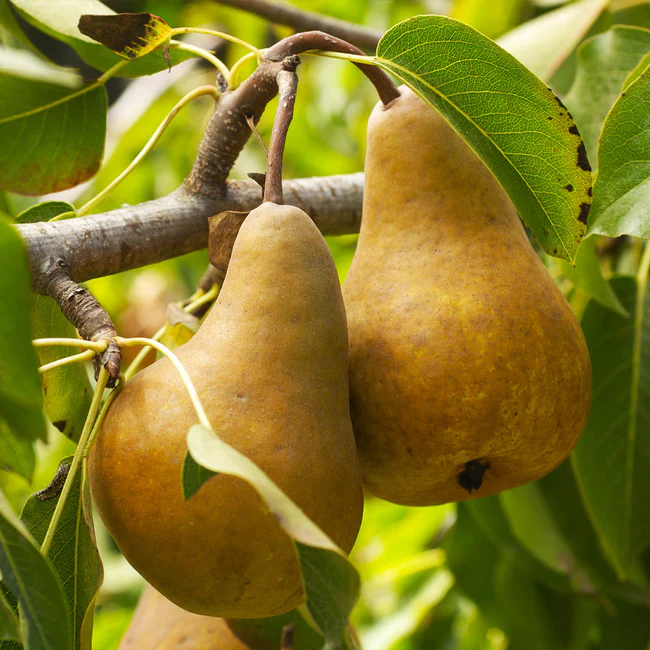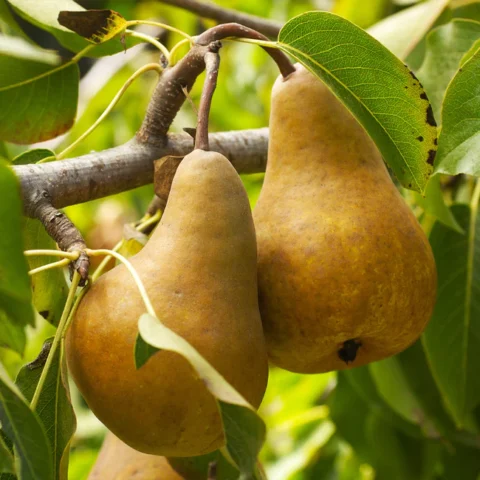 For a pear I chose the Bosc variety, with  the peel on. This pear is considered a dessert pear because of it's dense aromatic flesh. When ripening, the brown skin of the Bosc pear does not change color, but the stem will shrivel when fully ripe. You can select any pear of your choice for this recipe. To learn more go to the California Pear Advisory Board site.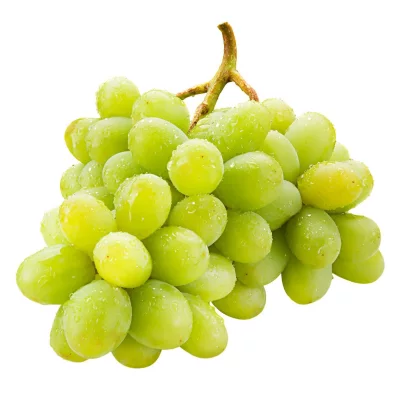 It's grape season – I found these lovely green grapes and couldn't refuse their crisp-sweet taste. Change up the grapes and use red or black – just make sure they are seedless for this salad. Once the salad is chilled, the grapes add a touch of crispness to the dish.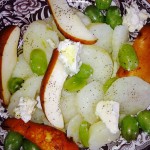 Fall Idaho Potato-Pear Salad
Potato salad is my one of my favorite sides for many of the main dishes I serve. Perfect for a party or large crowd this fall salad uses fresh pears and grapes for a seasonal touch.
Ingredients
15

medium-sized potatoes, about 5 pounds

1/3

cup

apple cider vinegar

1 3/4

teaspoon

salt

2/4

teaspoon

pepper

3/4

cup

extra virgin olive oil

6

medium pears

2

cups

of seedless green grapes - cut in half

Blue cheese or cheese of your choice, crumbled
Instructions
In a large pot, add the washed potatoes and add enough water to cover and place on high heat. Bring to a boil , reduce heat and simmer for 25-30 minutes, until fork -tender.

Meanwhile in a large bowl, add and whisk together the salt, pepper and vinegar. Slowly, whisk in olive oil. Set aside.

When potatoes are done, drain and cool. Peel and cut potatoes into 1/8" slices.

Thinly slice pears. Add potatoes and pears to dressing, toss gently until coated.

Add blue cheese and grapes and serve warm.

Or cover and refrigerate to serve chilled.
Here are some fun facts about potatoes that I happen to learn about on my trip.
97% –  230 million Americans eat potatoes
4 out of 5 people eat potatoes once a week – (that's me)
Americans like their potatoes the following way: 29% Baked, 25% mashed, 17% French fries, 9% hashbrowns…
What Americans Don't Know – 78% don't know potatoes have more potassium than bananas.
Also, 93% don't know potatoes have more vitamin C than bananas.
You may also like these recipes on my blog:
Greek Potato Salad with Feta and Mint
Roasted Beets with Garlic Potato Sauce
Fall into the season with this salad!
Mary 
© 2014 – 2022, Mary Papoulias-Platis. All rights reserved.