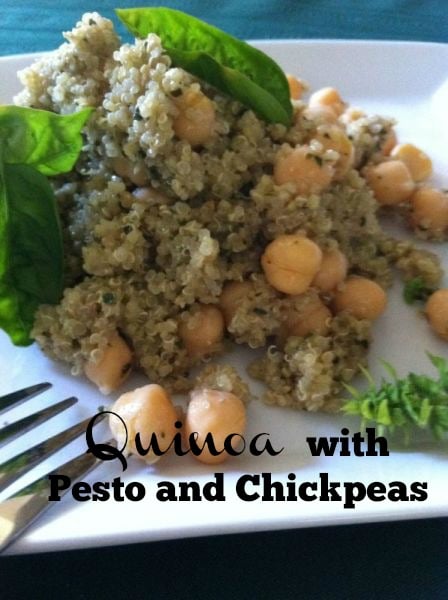 Every Wednesday as I search for recipes as a market sample for my food stand, and I try to be as seasonal as possible with my selection so my visitors can go home and make this recipe with ease. I came across this recipe from Maria Speck and it was perfect for introducing pesto and grains as a dish. It's Spring and I plant basil in every box, worried I would not have any left for making pesto. Quinoa is easily available today in the supermarket rice/pasta section as well, and it can prepared as a last moment supper plan.  As you can see it was a hit with families including this sweet little girl, whose mother stops by every week for a taste. At the market it has become everyone's favorite with the added bonus of it's nutritional value. I keep it on hand as a pantry item at all times.
Quinoa has many health benefits  (a complete protein)  and helpful in the kitchen.
It's quick to get on the table, for any weekday.
The quinoa invites the flavor of whatever spices or vegetables you happen to have on hand.
Can be made ahead and stored in your refrigerator (plain) for future meals for up to a week.
Perfect for parties and BBQ's and served at room temperature. (made with a simple vinaigrette)
Quinoa can be found in  most supermarkets today. I choose to use organic, and Ancient Harvest is the brand I used in my recipes.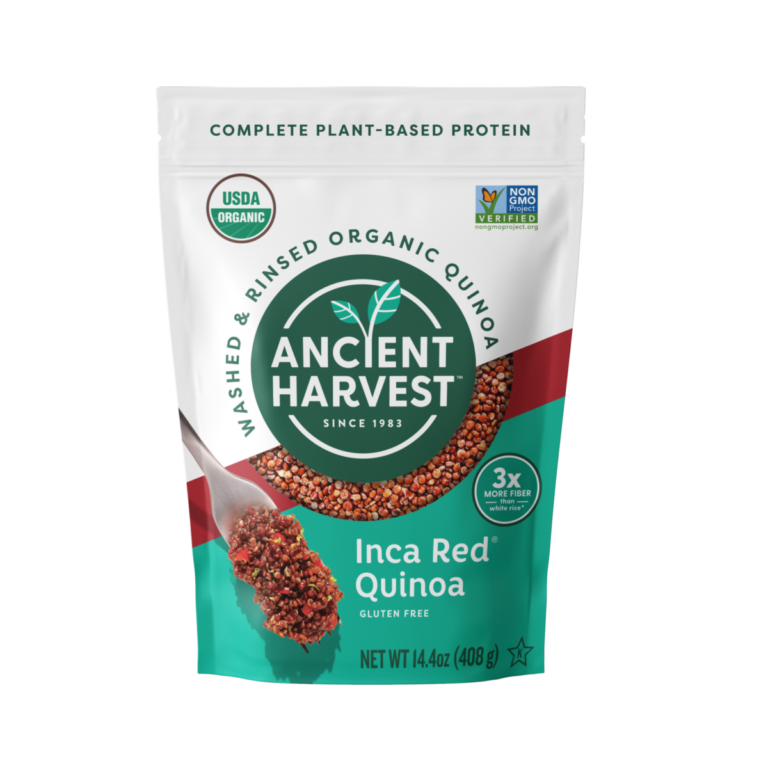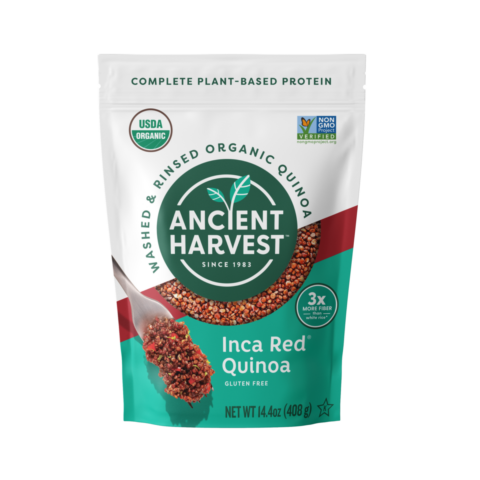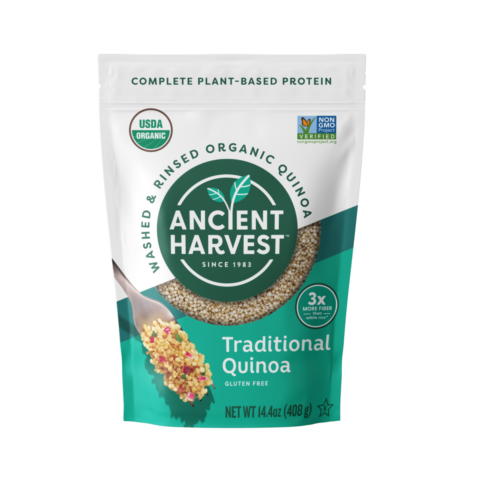 Kids love this too!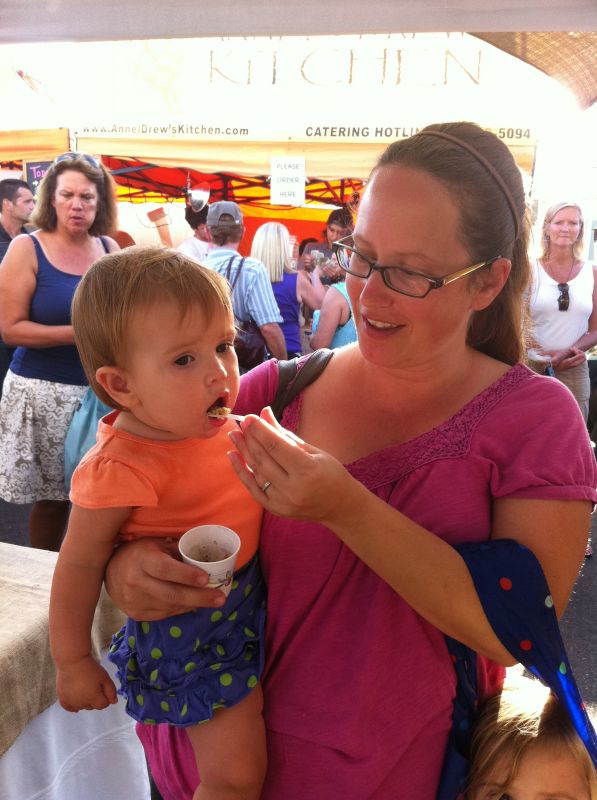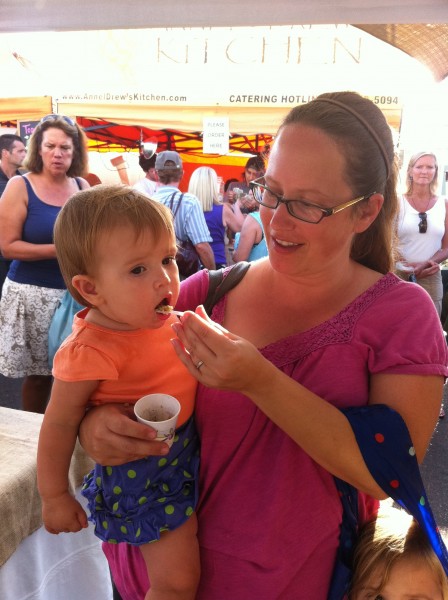 This recipe is from the lovely book by Maria Speck, Ancient Grains from the publisher Ten Speed Press. Maria 's recipes are flawless with careful thought going into every ingredient. Visit Maria's Website for more information on grains and check out Maria's Blog for wonderful recipes for you and your family!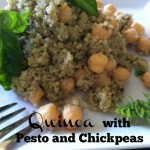 Quinoa with Chickpeas with Pesto
Quinoa is a fast and easy dish to use as a side dish, or add meat and vegetables for a complete meal.
Ingredients
2

cups

of vegetable, chicken broth or water

1

cup

of rinsed quinoa

1/2

can or more of canned chickpeas, rinsed

1/2

cup

pesto

4

tablespoons

freshly chopped basil

1

clove

garlic, minced

1/2

teaspoon

salt

1/4

teaspoon

pepper
Instructions
Place the liquid (broth or water) into a medium saucepan and bring to a boil.

Add the quinoa, reduce the heat to low and simmer for 12-15 minutes until all the liquid is absorbed.

Remove from the heat and let set for 15 minutes. Fluff with a fork.

In a bowl add the quinoa, drained chickpeas, pest, garlic, salt and pepper and chopped basil.

Taste for added seasonings. Toss gently and serve.
Recipe Notes
This recipe can be doubled for a large crowd. One cup of quinoa makes 2 cups of cooked quinoa. Can be made ahead and stored in the refrigerator (plain) until ready to use up to a week. In Maria's book, the Ancient Grains; she uses couscous which can be substituted. (1 cup whole wheat couscous and 1 1/2 cups liquid)
Enjoy my other quinoa recipes from my blog:
Greek Stuffed Tomatoes with Quinoa and Rice
Quinoa with Wild Rice and Cherries
Cinco de Mayo Vegetable Quinoa
Stay Healthy!
Mary 
© 2012 – 2022, Mary Papoulias-Platis. All rights reserved.