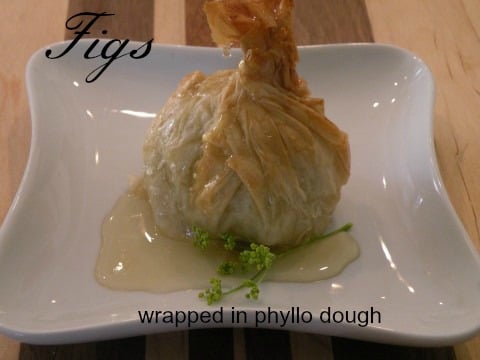 As fig season is upon us, I decided to try and recreate a wonderful fig preserve from my childhood memories, Figs Wrapped in Phyllo . So I set forth on my own scavenger hunt searching for figs from my friend's gardens and backyards.  After several days of looking I came across no figs. I've heard it's a lost fruit and I'm starting to believe it.  I even posted my bad luck with everyone on Facebook, hoping to find a couple of trees.  No luck.
After that is when I decided to head over to the Vista's farmers market and see what I could find. As I walked by the Oakes Knolls Ranch stand there they were! I was so excited that I found so many figs, I bought an entire flat of 5 different varieties. When I brought them home, I remembered how my aunts and mother would stuff them with an almond and preserve them in a syrup. I could not find the original recipe, so I came up with a delicious new way to enjoy them. I used the small green and purple variety of figs because they stood up the strongest.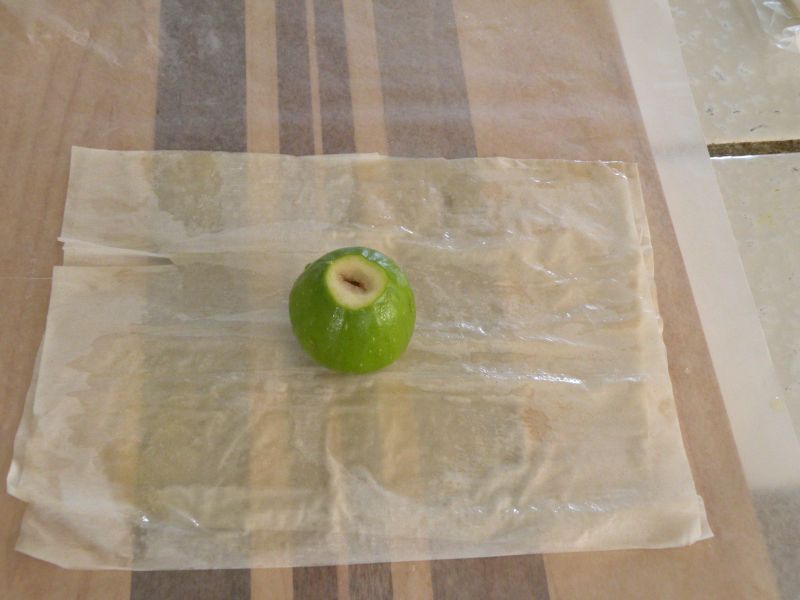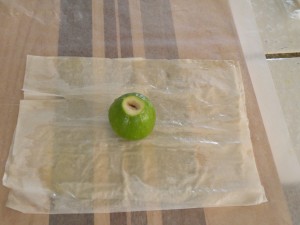 Butter the phyllo sheet and wrap each fig with one sheet of phyllo dough.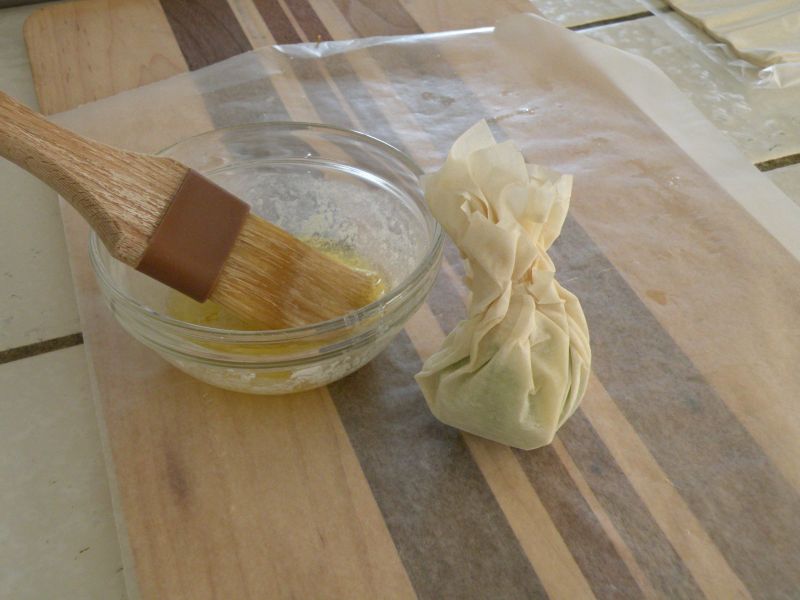 With your fingers gently twist the phyllo tightly around the fig.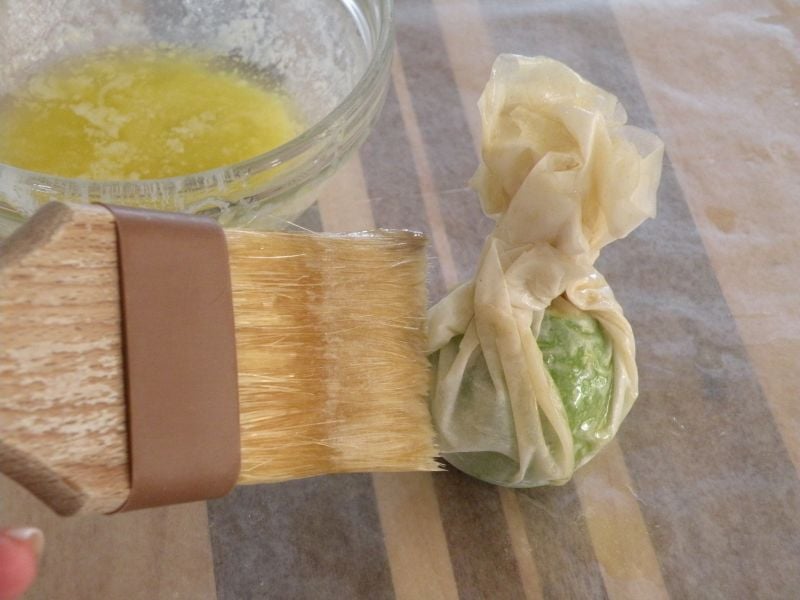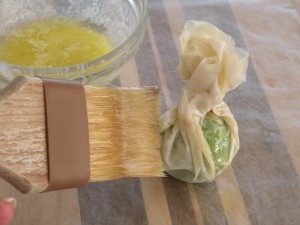 Brush lightly with butter.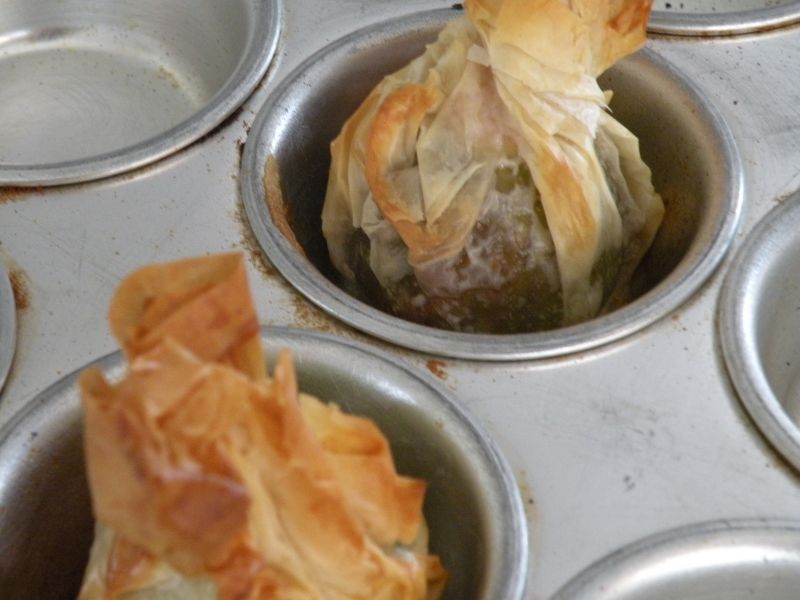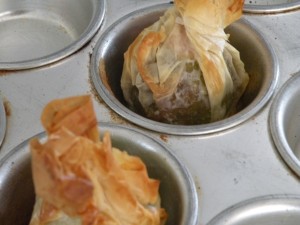 Place in cookie sheet and bake.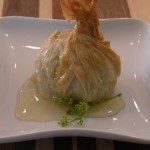 Figs Wrapped in Phyllo with Orange Honey Syrup
Try this exotic fruit as a dessert for any party, made with a Greek Twist using phyllo dough as the wrapper for a beautiful presentation.
Ingredients
Figs
12

small green or purple figs

6

sheets of phyllo dough

defrosted,room temperature

1/4

cup

melted butter

12

whole almonds
Sauce
Orange Honey with Star Anise Syrup

1/2

cup

honey

1

teaspoon

of orange zest

2

tablespoons

orange juice

2

whole star anise
Instructions
Pre-heat oven to 350 degrees.

Place one sheet of phyllo on wax or parchment paper. Butter. Lay the second phyllo sheet on top of first sheet and butter.

Cut the phyllo sheet lenghwise down the middle, and once down the width. Now, you have four pieces.

Cut 1/4 inch off the top of four figs. Press one almond in the inside of each fig.

Place one fig in the center of each piece.

Bring all four corners together. Using your hands, gently gather phyllo to make a purse.

Twist the ends to form a top. Place figs in a muffin tin or sheet pan. Butter the tops and sides.

Repeat with the remaining figs.

Bake figs for 15-20 minutes.

Figs can be sprinkled with cinnamon, powdered sugar, or served with this warm delightful syrup.
Syrup
Place all ingredients in a small saucepan and bring to a soft boil. Reduce temperature and simmer until slightly thick about 2 minutes. Keep warm.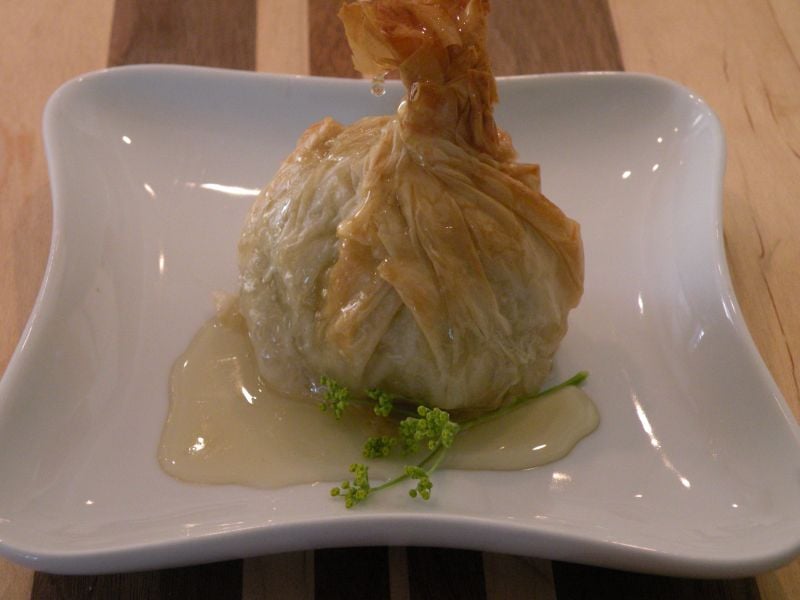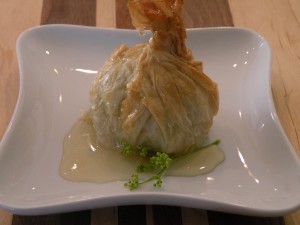 The perfect dessert!
© 2010 – 2023, Mary Papoulias-Platis. All rights reserved.