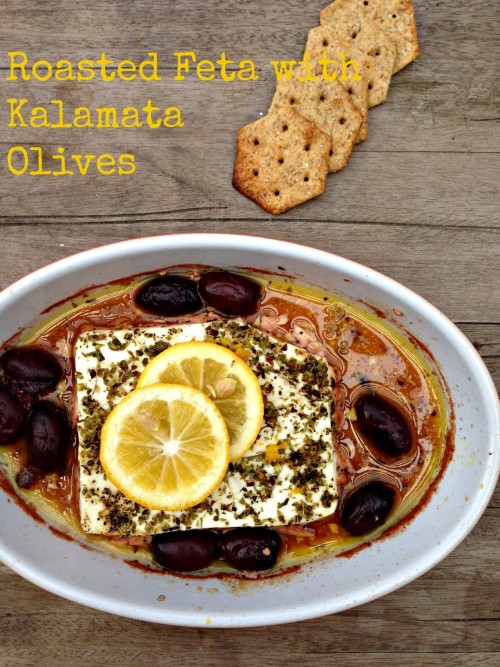 Have you ever roasted Greek Feta and Olives?  This is the perfect go-to appetizer for any given night. Simple and easy to assemble using the typical Greek pantry ingredients, extra virgin olive oil, oregano, olives and lemon. Don't skip the olives because they bring out the earthiness –  an additional taste to this dish. This must be served warm, so to save you time, this can be assembled early in the day and refrigerated.  As your guests arrive, place it in the oven and serve immediately with crackers, pita bread, or vegetables of your choice.
Try and select a shallow baking dish you can also use to serve in.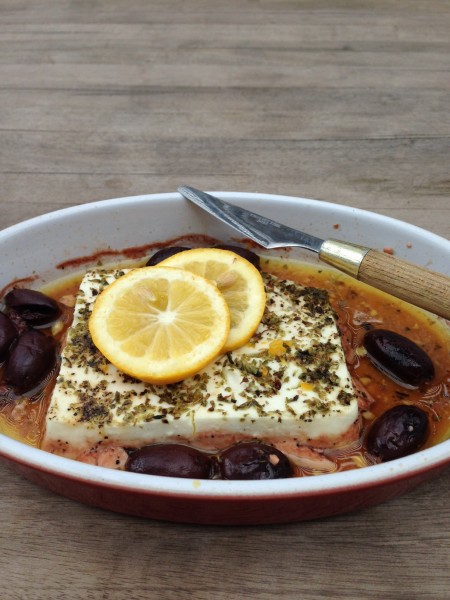 Serve warm with your choice of bread or vegetables!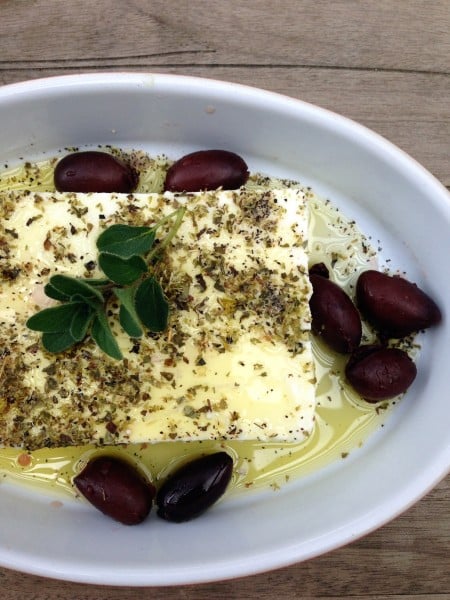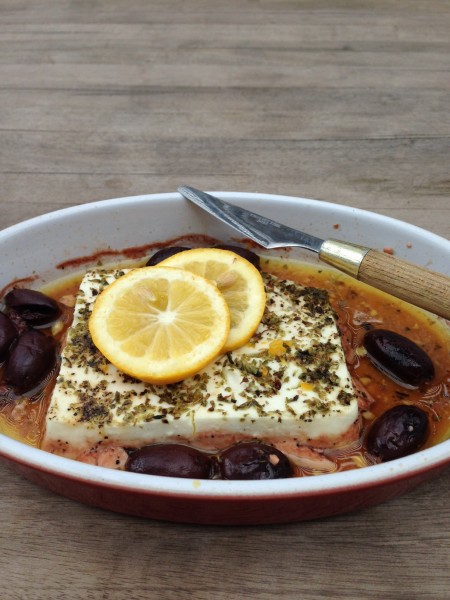 If you would like to learn more about olive oil, you may want to buy my cookbook, Cooking Techniques with Olive Oil!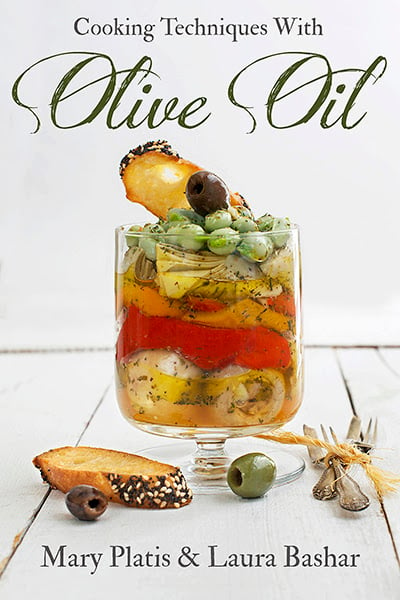 Get your Greek on and serve this at your next dinner party~ OPA!
© 2014 – 2019, Mary Papoulias-Platis. All rights reserved.