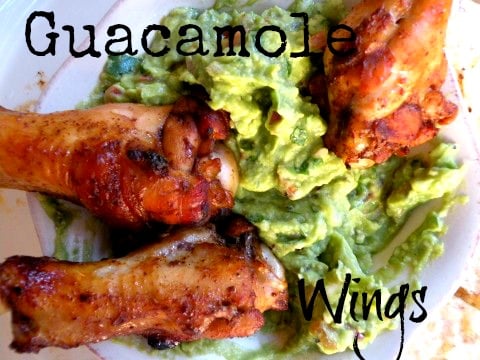 Often I serve these Hot Fajita Wings with Guacamole along with  several appetizers for my holiday parties and dinners.  They are easy to carry to a birthday party or outdoor picnic as well. Put these out and watch how quickly they disappear!  These bites can be made ahead of time (one of my priorities when choosing any appetizer) and finished up right before guests arrive. You can purchase your avocado dip, but I prefer to make it that day, and don't forget to squeeze the finished guacamole with fresh lemon juice, covered with plastic and placed in the refrigerator until ready to use. Avocados can be hard to fine, so check your local famer's market and remember, to plan ahead and buy your avocados ahead of time giving them time to ripen. To test for ripeness, check the stem button on the top of the avocado, and if it can be easily removed, your avocado is ready.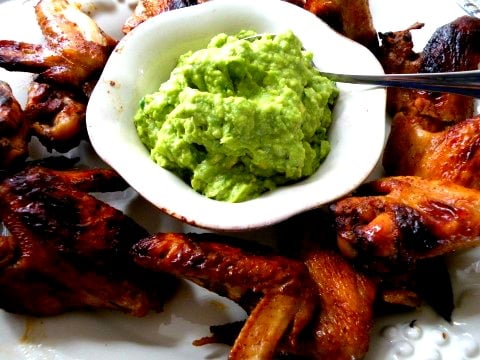 A Few Facts About Avocados:
These avocados are packed with a variety of other B vitamins, too, including thiamine (B1), riboflavin (B2), and niacin (B3). These help your body convert the food you eat into energy.
Avocados are especially rich in niacin, which can fight inflammation in the body and protect your arteries by improving cholesterol and triglyceride levels.
Early research now shows that avocados in particular can also help lower "bad" cholesterol, triglycerides, and blood pressure. For more information go to WebMD.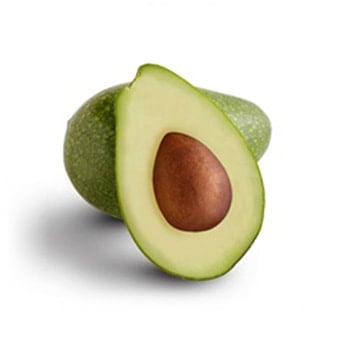 Hot Fajita Chicken Wings with Guacamole
Grab a package of two of these wings, because they will disappear fast! And double the guac for this crowd pleaser.
Ingredients
Marinade
1/4

cup

honey

2

tablespoons

lime juice

2

tablespoons

chili powder

2

tablespoons

soy sauce

2 -21/2

pounds

chicken wings, I prefer the tiny drumettes.
Guacamole
2-3

ripe avocados, peeled and mashed

1/4

onion, chopped

2-3

drops hot sauce

juice of 1/2 lemon

pinch

of salt and pepper
Instructions
In a large plastic bag or bowl combine the first four ingredients. Mix thoroughly.

Add the chicken and marinate at least an hour or overnight in the refrigerator.

Pre-heat oven to 400 degrees.

Cover a sheet tray with oiled foil or parchment paper.

Place chicken on tray and place in oven. Bake for 15 minutes. Turn and bake for another 15 minutes.

(This can be made ahead the day before, refrigerated, and reheated.
Guacamole
Mash the avocados and place in a medium bowl.

Add the rest of the ingredients in the bowl and mix .

For a dipping place next to the wings.
Recipe Notes
The wings can be made the day before and reheated. Keep the sauce simple since the wings have so much kick to them. Note: I double the recipe for a crowd.
I love my avocados, so here are a few other recipes from my blog: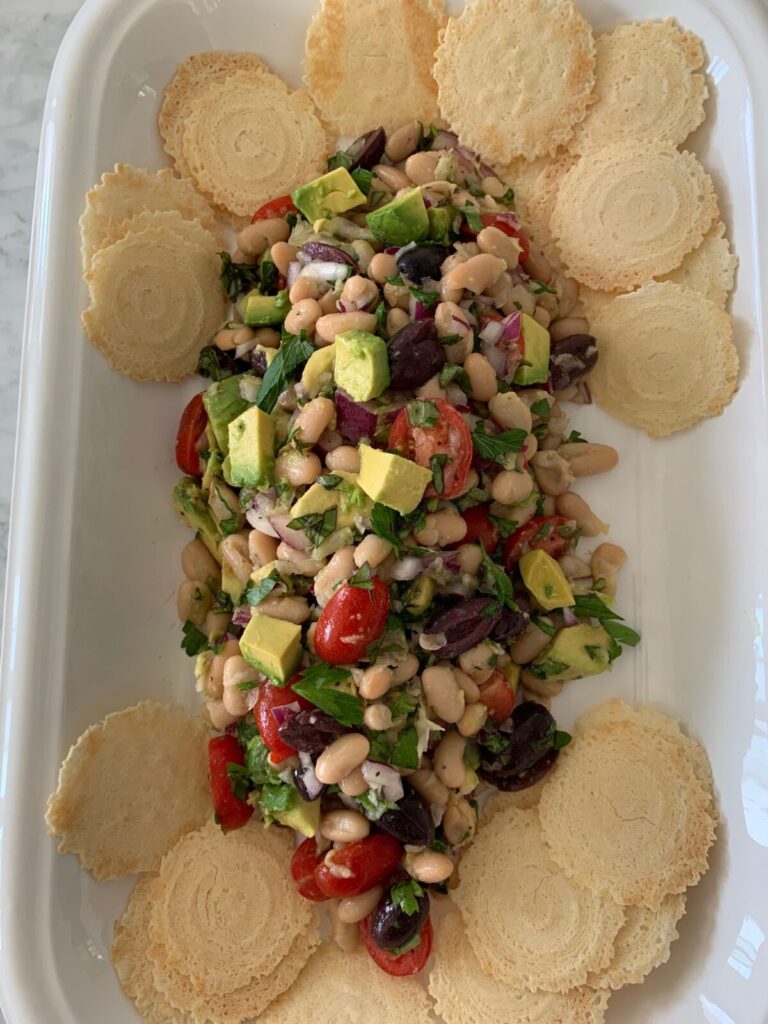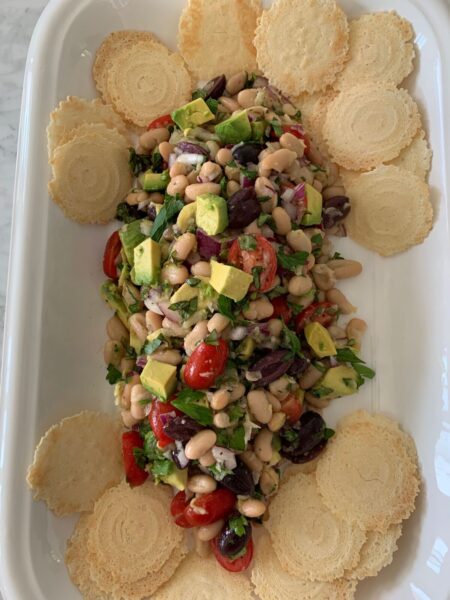 Avocado Risotto with Lime and Olive Oil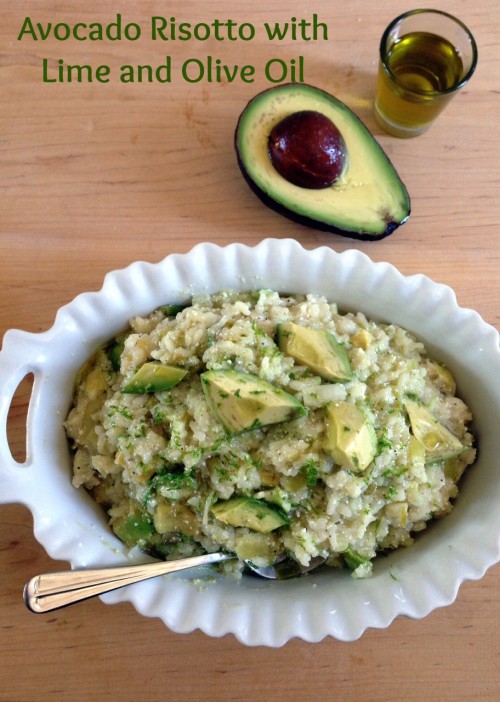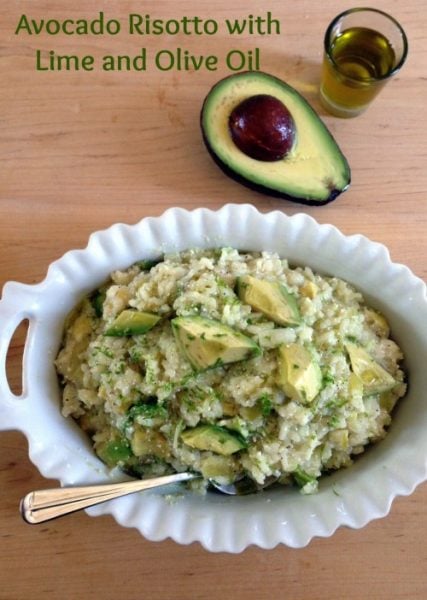 California Feta Bagel with Avocado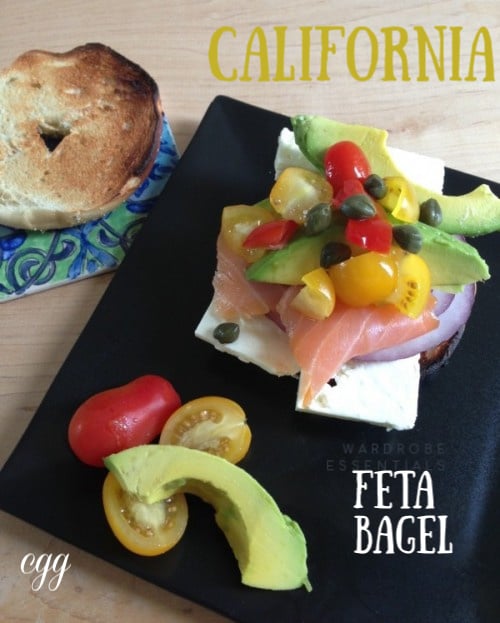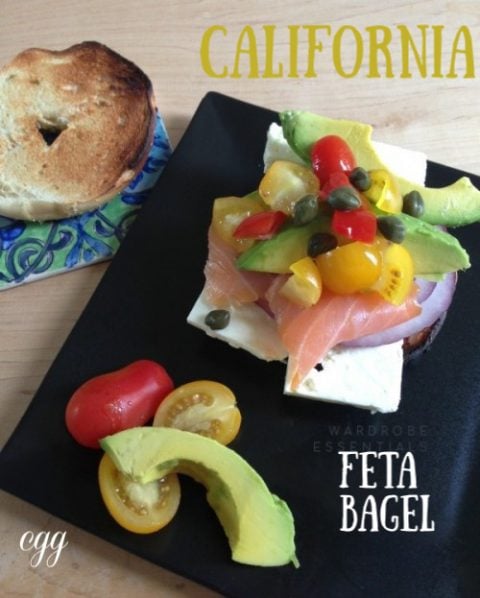 Now go throw a party!
Mary
© 2011 – 2023, Mary Papoulias-Platis. All rights reserved.