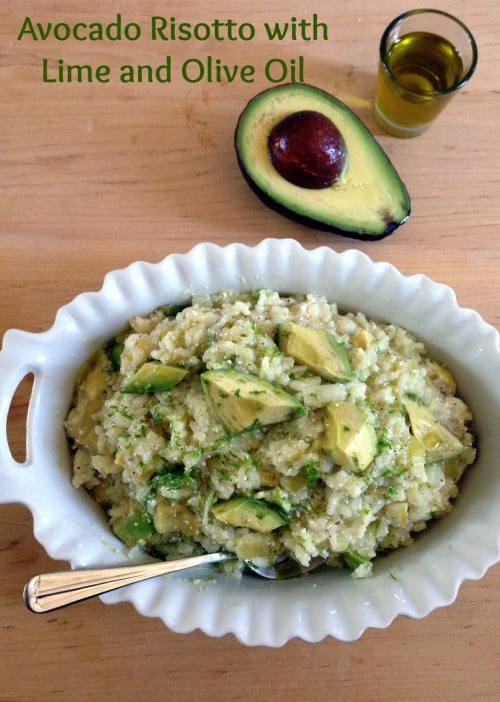 Not so long ago, blogger Mimi Avocado invited our blogging group to her home and avocado farm for a tour and delicious luncheon. We spent most of the day together walking the orchard and picking avocados, while Mimi brought us up to date on the latest harvest and avocado news. It was a beautiful clear day and we enjoyed the brisk walk around her colorful property of blooming avocados and citrus trees.  Mimi defined all the varieties of avocados she grows on her farm by the shape and leaf design. The Fuerte variety is the earliest and we happily packed our bags full of the first crop of the season. This was my inspiration for this recipe, Avocado Risotto with Lime and Olive Oil. Risotto, is one of my favorite dinners  for my family. Avocados are so healthy, so try adding them to your diet. Find them at your local farmer's market, or health food store.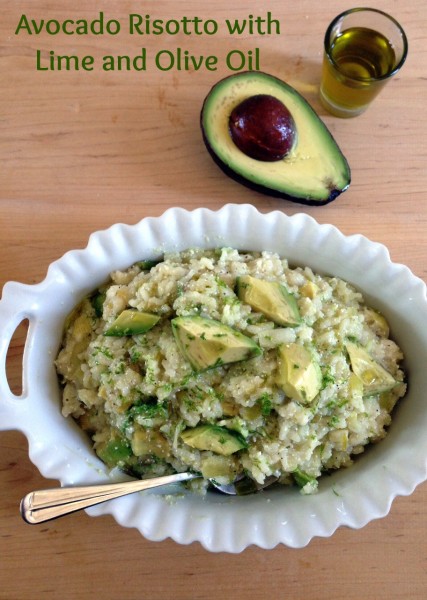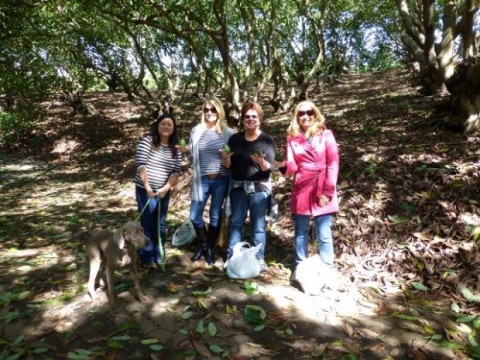 Bloggers Kim from Rustic Garden Bistro, Lisa  from Whisk and Cleaver, Liz from Liz the Chef and myself.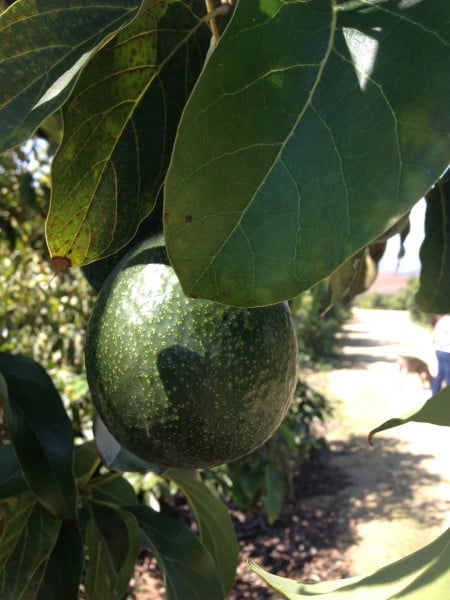 Her Fuerte Varieties!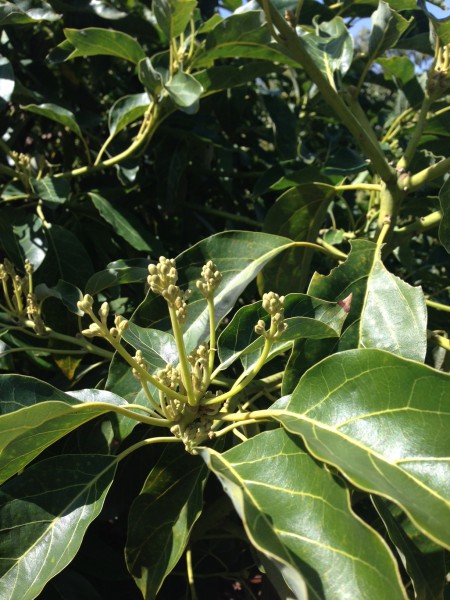 Here are the budding blossoms from one  avocado branch on Mimi's farm.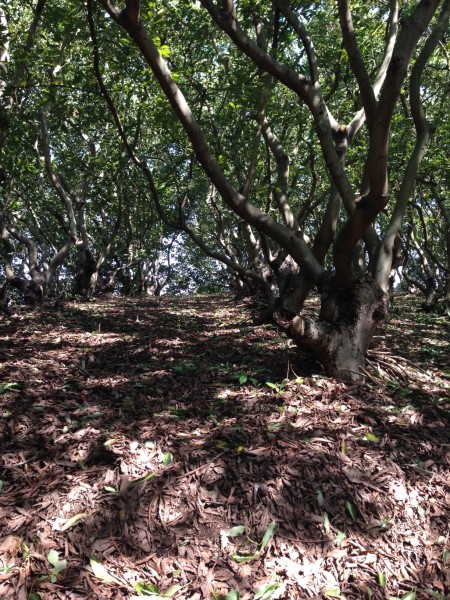 The grove is very large with 100's of  trees.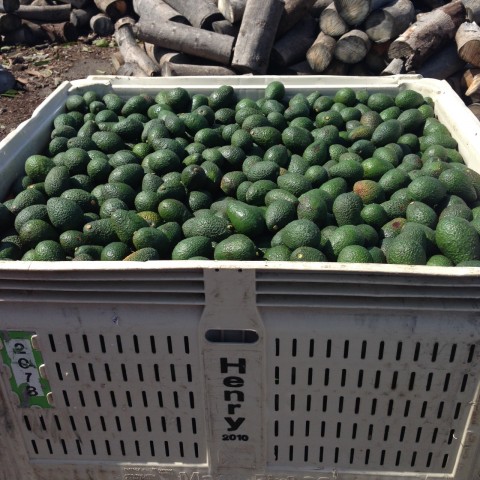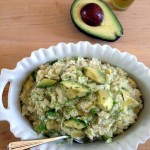 Avocado Risotto with Lime and Olive Oil
This lovely risotto will warm your belly up with the touch of fresh citrus zest and juice. You can change up the citrus if you would like and add lemon or orange.
Ingredients
1/2

stick butter

1 1/2

cups

leeks, chopped

1 3/4

cup

arborio rice

2

cups

chicken or vegetable stock

2 1/2

cups

white wine

1

teaspoon

salt

1/2

teaspoon

pepper

3/4

cup

Greek Myzithra cheese or Parmesan

2

avocados, peeled and diced into 1-inch pieces

Juice and grated rind of one lime

Drizzle of lime or regular extra virgin olive oil
Instructions
Heat the butter in a heavy soup pot.

Add the leeks and rice and saute on low heat for 10 minutes. Stirring constantly.

Add the stock, wine, salt and pepper. Bring to a boil, reduce to a simmer.

Cover and cook for 20 minutes. Stirring often to prevent sticking.

Add the cheese of your choice, and stir well to mix.

Remove from the heat and gently stir in the avocado, zest, and juice.

Drizzle with lime olive oil or plain extra-virgin olive oil. Serve warm!
Try this risotto recipe and be happy!
Mary 
  Other avocado recipes you may like:  
Greek Avocado Ceviche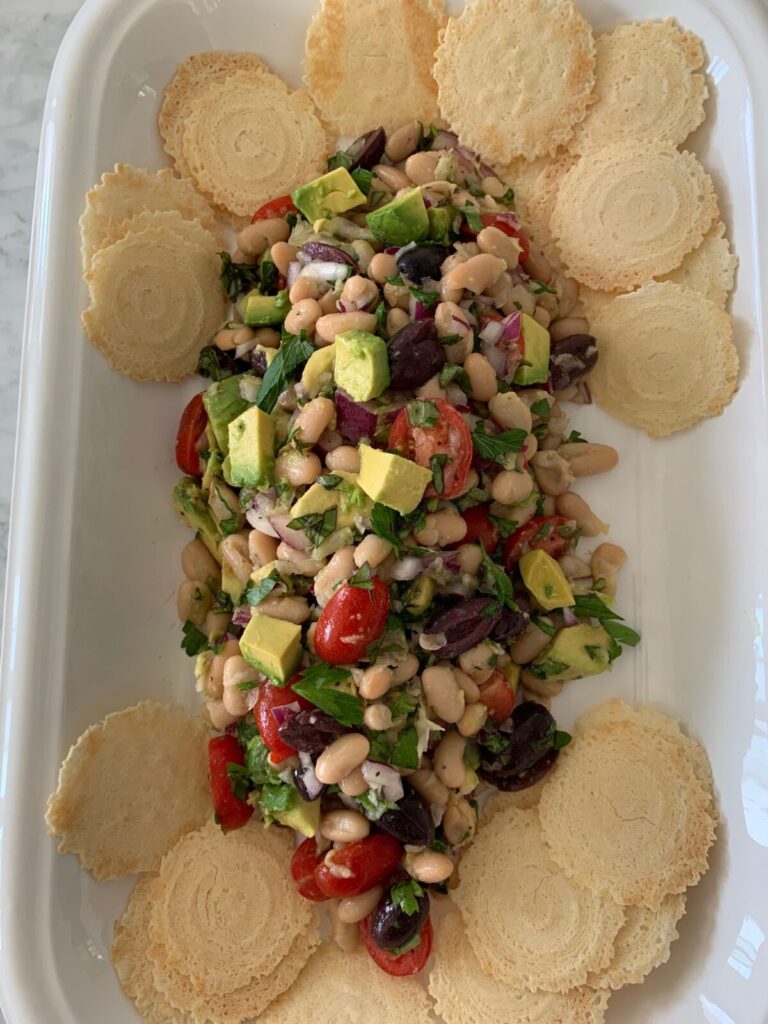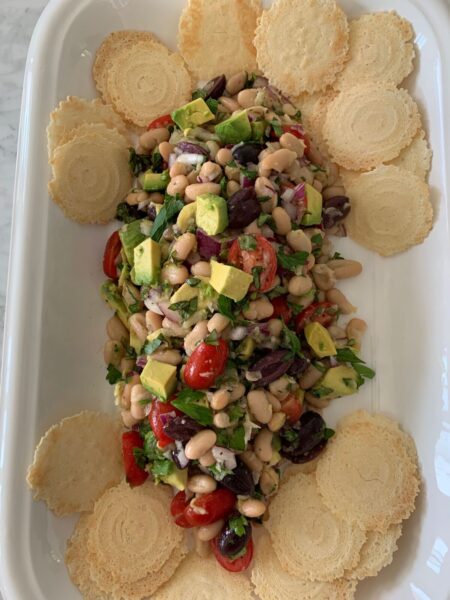 California Omelet with Avocado,Tangerines, and Cheese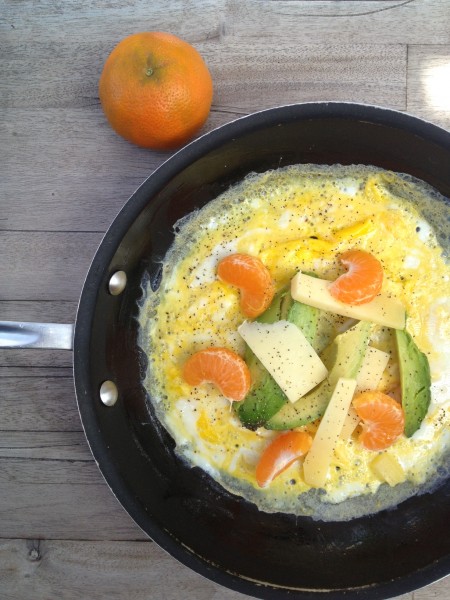 Grapefruit and Avocado Cabbage Slaw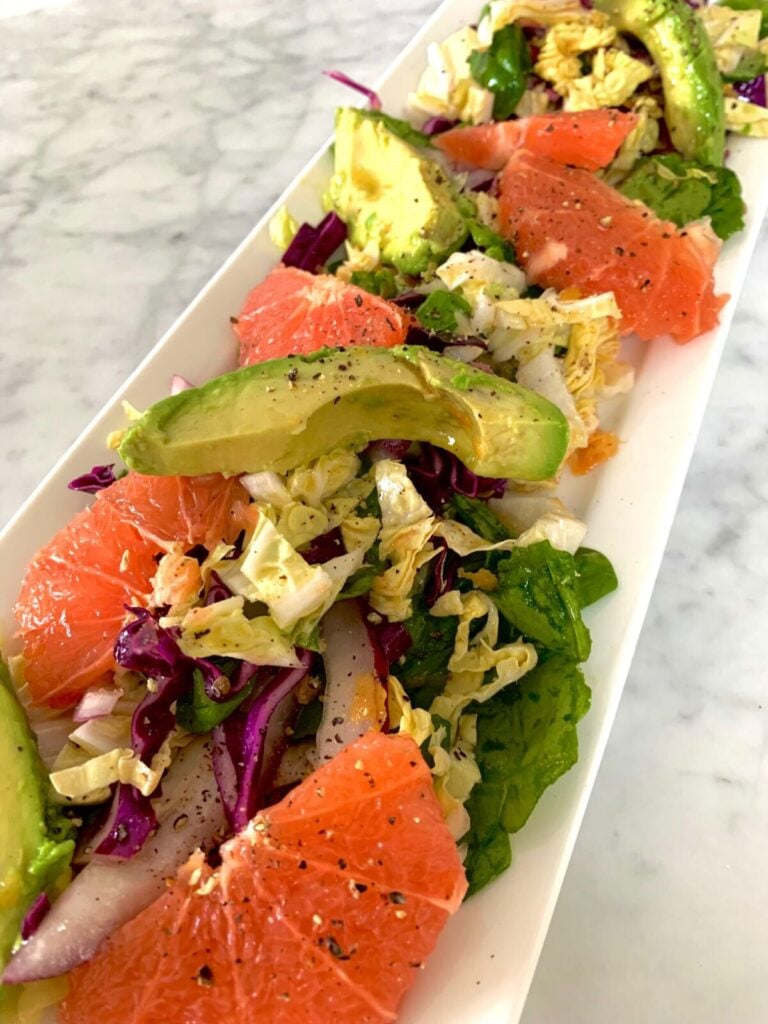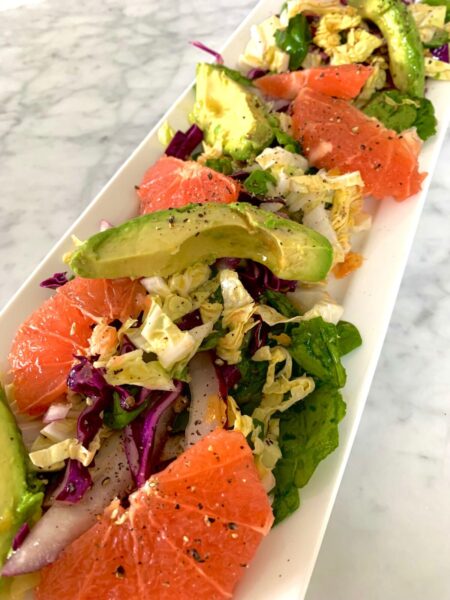 Enjoy!
© 2014 – 2022, Mary Papoulias-Platis. All rights reserved.