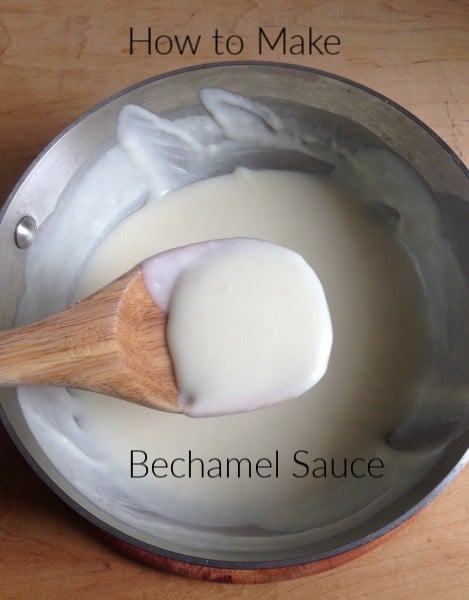 Bechamel sauce is one of the staples in the Greek kitchen, often used in multiple traditional dishes . Growing up I cannot forget the many instances my mother and aunts couldn't get it right. Why? It's not just a simple white sauce. There are details you must remember to make a creamy-nutty sauce, with no remaining after taste from the flour. Bechamel sauce is the basic white sauce used in the Greek cuisine, it is used as a topping for casseroles in which eggs are added to the basic recipe. Cheese can be added for a cheese sauce, along with herbs, spices, relishes, white wine, or sherry for added flavors. Once you mastered this sauce you no longer need to purchase any canned soups again. Bechamel Sauce can be used in the following dishes:
Moussaka, Pastitsio and casseroles such as mac and cheese, tuna casserole, lasagnas.
Ladled over open-face sandwiches with cheese-choice and then broiled.
Used as a filler for any type of turnover or phyllo triangles.
Creamed spinach, baked cauliflower, endive au gratin
Crepe filling, cream soups, creamy pastas, warm dressings.
 Here's how!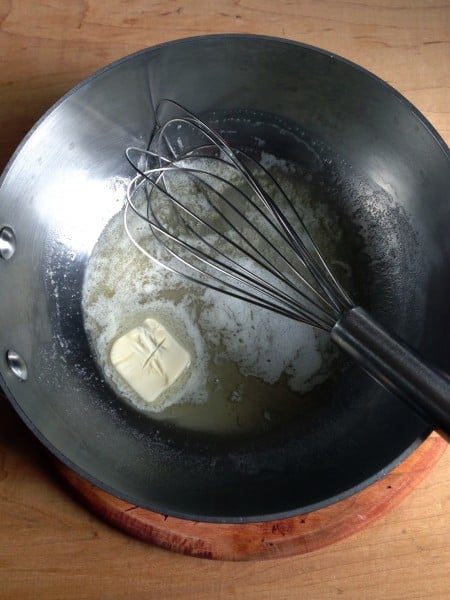 Melt the butter over medium heat until foamy.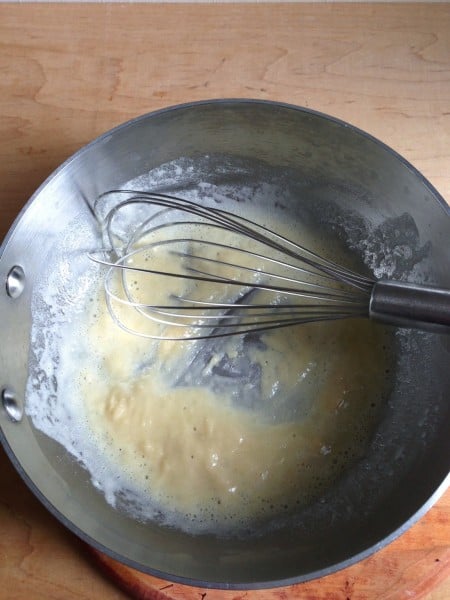 Add the flour, whisk until smooth, continue cooking until golden.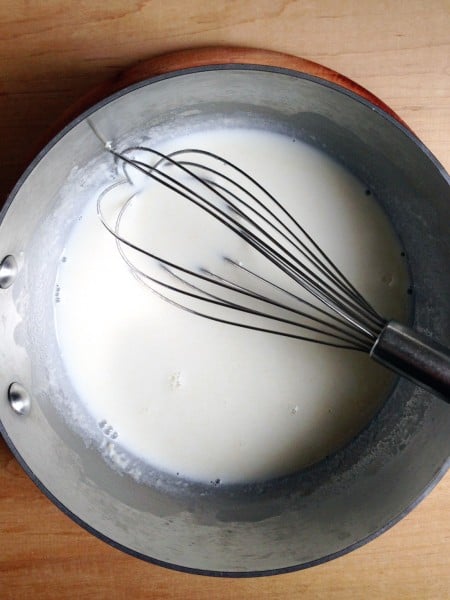 Slowly, add the milk and salt and continue whisking until thick and creamy.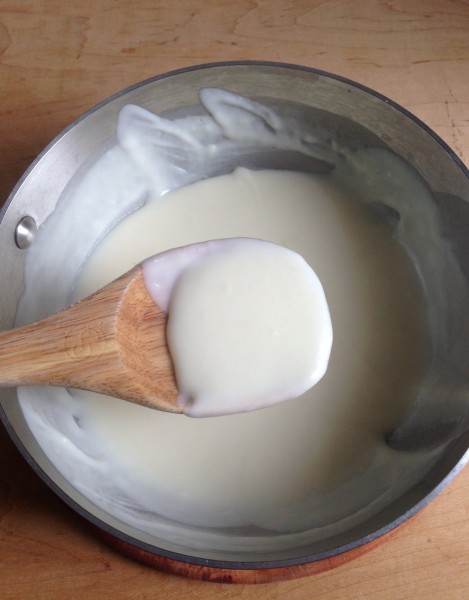 After 10-12 minutes it should look like this. Thick and smooth. If adding eggs and other spices, now is the time.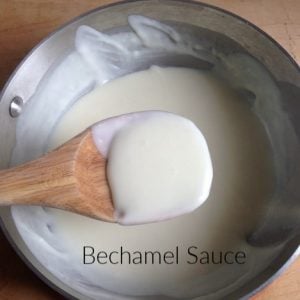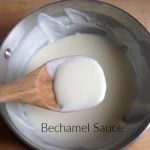 How to Make Bechamel Sauce
Bechamel sauce is a mother sauce to add to your kitchen basics. This is one of the most versatile sauces for making many delicious dishes. Master this sauce so you never have to buy canned soups again.
Ingredients
Basic Bechamel Sauce
2

tablespoons

butter

2

tablespoons

flour

1

cup

milk

salt and pepper
Make the above sauce and add ingredients below.
1-3

egg yolks

cheese - optional for certain dishes

dash of grated nutmeg

Thinner Sauce: for Moussaka, Pastichio, Baked Dishes

Reduce the butter and flour to 1 tablespoon per cup of milk

Thicker Sauce: for stuffing vegetables, stuffed meats

Use 3 tablespoons of butter and flour per cup of milk

Professional Use

10

parts milk with 1 part roux, 10 ozs. to 1 ounce
Instructions
Melt butter in a saucepan over low heat.

Slowly add the flour, continue whisking until blended thoroughly.

Add the hot milk slowly whisking continuously until sauce thickens.

Remove from heat.

When using eggs with sauce, temper the eggs by adding a little bit of the white sauce to the eggs and whisking until blended.

Add egg yolks, salt and pepper to white sauce and blend thoroughly.

Note: When doubling the sauce, do not double the eggs.
Recipe Notes
Sauce can be kept in the refrigerator for up to 4 days in an airtight container. To reheat, place sauce in a double boiler, stirring constantly.
In case you interested in making other sauces, here are a few more:
Enjoy learning how to make Sauces,
Mary 
© 2013 – 2022, Mary Papoulias-Platis. All rights reserved.