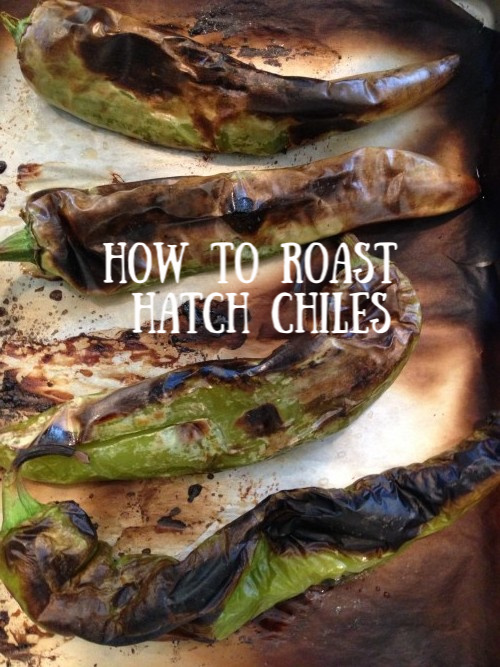 Hatch Chiles can be roasted in many different ways. Often during the season you may witness someone at the Farmer's Market, roasting them with a large rotating drum method, the traditional method often used outdoors.
This chile recipe is used for the Hatch Chile Feta Dip with Homemade Pita Bread on my blog.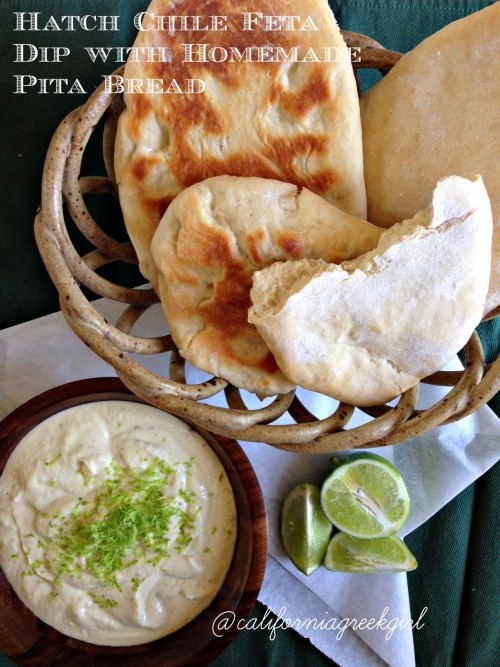 At home here are a few tips on how to roast chiles:
In a very hot 400 degree oven, roast them on a lined sheet tray.

As is, with tongs on the gas burners of your oven.
On your outdoor BBQ.
All you'll need for this method is:
a sheet tray
liner for the tray (optional)
tongs for turning or a big fork
a brown sack or bowl
Place the chiles on your lined sheet tray and place under the broiler in the oven on the high setting.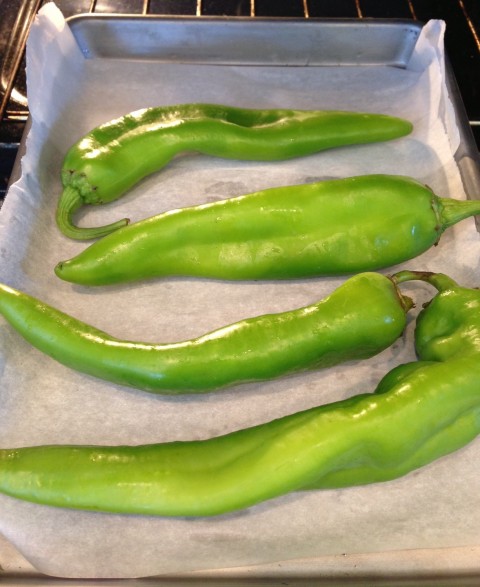 WATCH CAREFULLY!  Do not leave the kitchen. Turning often to brown all sides until blackened.
Remove from the oven and place in a brown bag and seal or a bowl, covered with plastic allowing the chiles time to steam. For about for 10 minutes.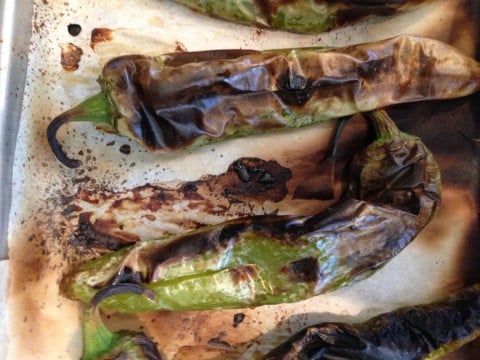 Let them steam…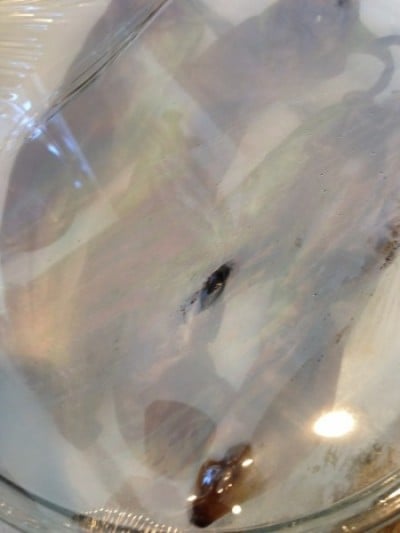 Sorry about the bad picture…but you get the point.
To clean the chilies carefully remove the skin and seeds.  If still warm use a paper towel to rub off the outer skin.
Other Hatch Chile recipes you may enjoy,
Mushroom Stuffed with Hatch Chiles
Add a little spice to your life,
Mary 
© 2013 – 2020, Mary Papoulias-Platis. All rights reserved.