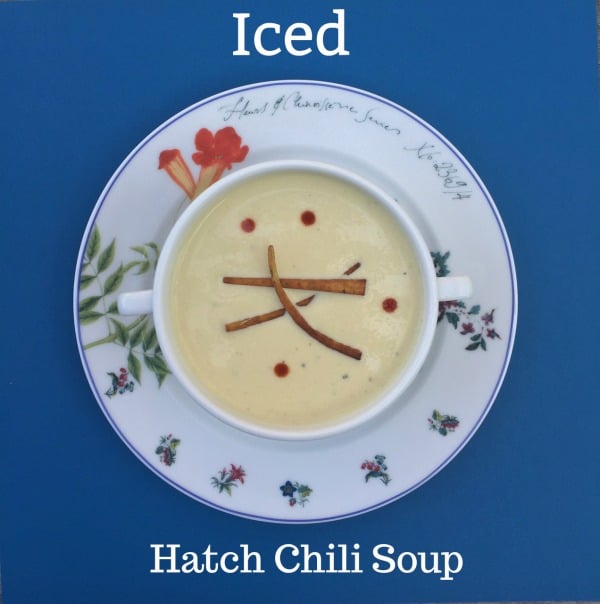 In the heat of the summer you can't go wrong with a cold soup. And it's Hatch Chili season now, so why not make an Iced Hatch Chili Soup to cool you off!
Hatch Chilis are harvested in a very short window of time within a few months in New Mexico. If you cannot find hatch chilis at your supermarket or farmer's market you can buy them online at Melissa's Produce. And if you would like to visit a store near you that is offering fresh hatch chili roasting events visit Melissa's schedule here. If you'd like to skip the roasting step in preparing your chilis, you can buy them freshly roasted and ready for your dish at these special events. Or if you are adventuresome you can attend the Hatch Chili Festival in New Mexico, happening in September.
I do love making them for a make-ahead appetizer or outdoor party. Cold soups taste better made-ahead, so make these up to 2 days ahead, reheat carefully on low and re-season to taste. I added my favorite hot sauce, (pictured below) and a few strips of fried corn tortillas. I also added feta just for a little fat to cut the spicy flavor of the hatch chilis. Both are optional. Or in addition add cheese of your choice, ground walnuts, sour cream, or yogurt for a topping. For more recipes, visit my blog under Hatch Chiles.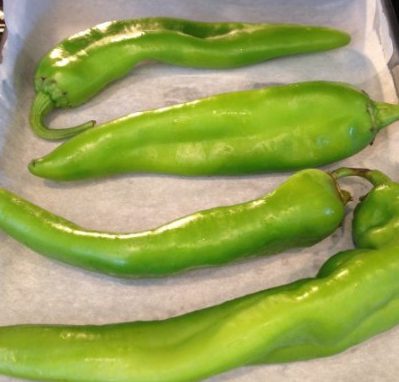 Did you know spicy herbs, vegetables and spices are beneficial to your health. The hatch-chili has been called the Mexican Superfood. To read more about these incredible chilis, visit this article New Mexico's Superfood, 10 amazing health benefits. Wow! who knew?
Here are few of the benefits of eating hatch chilis:
Like most chilis they come from the Capsicum family, which may help the reduction of inflammation and ease the pain from arthritis.
They help boost your immunity at the same time as clear congestion, notice your nose often dripping afterwards?
It has been shown to reduce cholesterol.
Revs up your metabolism by helping you burn calories.
By now, you know I must put a Greek spin on everything, so in this soup version I changed it up by adding my garden mint and crumbled feta to the soup. It was delicious.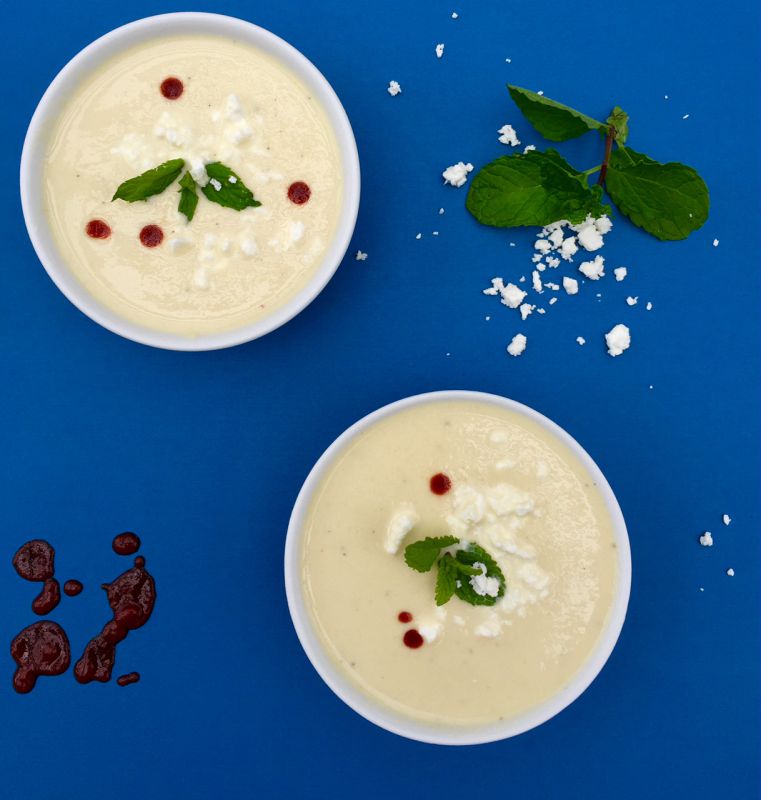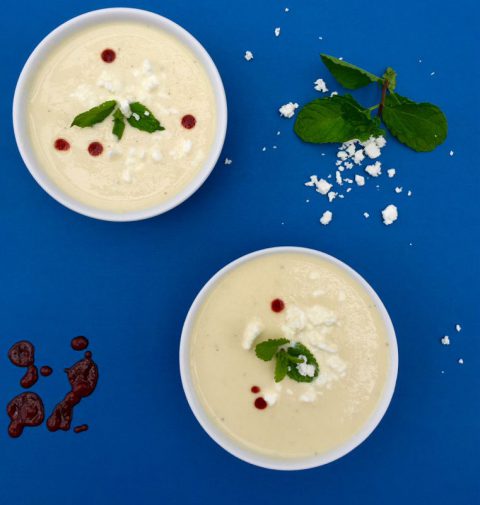 So, let's begin roasting.
The first thing you need to do when you bring your hatch chiles home is to roast them on a sheet pan in the oven. Below are my instruction on doing so. You can roast these a day or two ahead of time, and have them ready for your dishes.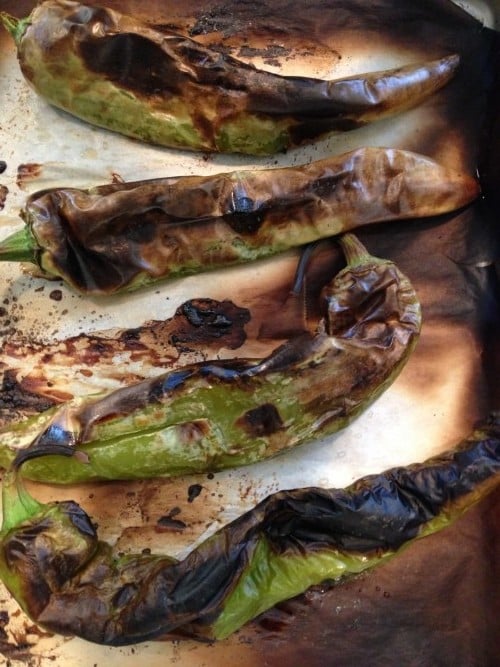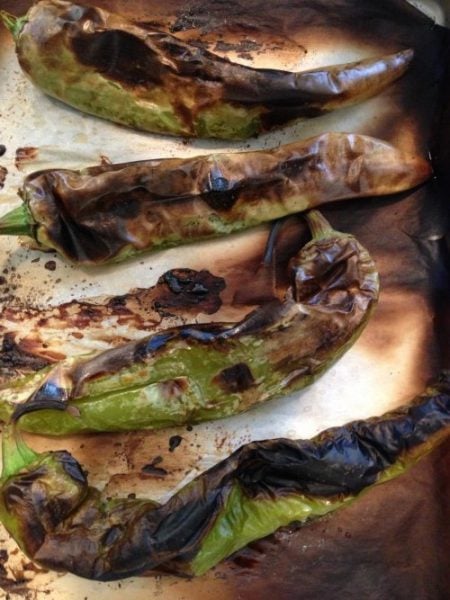 Once you roast the chiles you can begin the recipe below.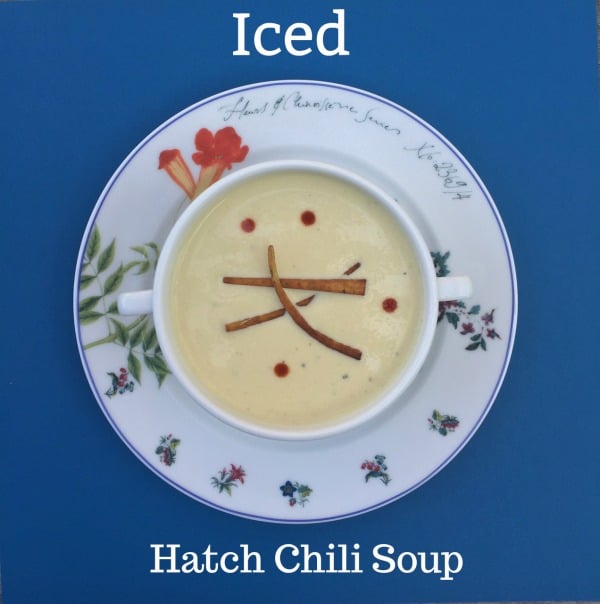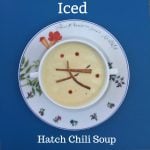 Iced Hatch-Chili Soup
Serve this chilled soup on a warm day as an appetizer or main dish. This can be made ahead of time, refrigerated up to 2 days. I used mild hatch chilis, and it gave a good bite. You can reserve some of the roasted hatched chilis and add more it needed as you blend the soup.
Ingredients
1 3/4

lb.

mild Hatch Chilies, reserve 1/4 cup for later if needed for more heat

3

Tablespoon

extra virgin olive oil

2

white onions

6

cloves

garlic

salt as needed

3

cups

vegetable or chicken broth, and 1 cup reserved for later

1

cup

heavy cream

2-3

tablespoons

extra virgin olive oil

4

corn tortillas - optional

1/2

cup

crumbled feta cheese - optional

hot sauce of your choice - optional

a few sprigs fresh mint - optional
Instructions
Roast the hatch chilis in the oven or on the BBQ. Take a look at my link in the blog for instructions.
2. In a soup pot, add the olive oil and bring to a medium heat. Add the onions and garlic and cook, stirring for around 6 minutes until softened.
3. Add the chopped hatch chilis and salt and cook for another 2 minutes.
4. Add the stock and bring up to a simmer, and cook for 3-4 minutes.
5. In a blender, add the soup in small batches, carefully placing the lid and puree until well blended. Add to a large clean bowl. Continue with the rest of the soup.
6. Stir in the cream and taste, add more broth if needed.
7. Cover and refrigerate for a few hours until chilled. (overnight allows the flavors to mingle even more.)
8. For topping, serve with hot sauce, fried corn tortilla strips, or feta and mint.






Recipe Notes
This soup can be refrigerated up to 2 days.
I was introduced to this great new organic hot sauce, O'Brother ! It's made locally in San Diego too. Aren't we lucky.
By the way: It delivers quite a punch!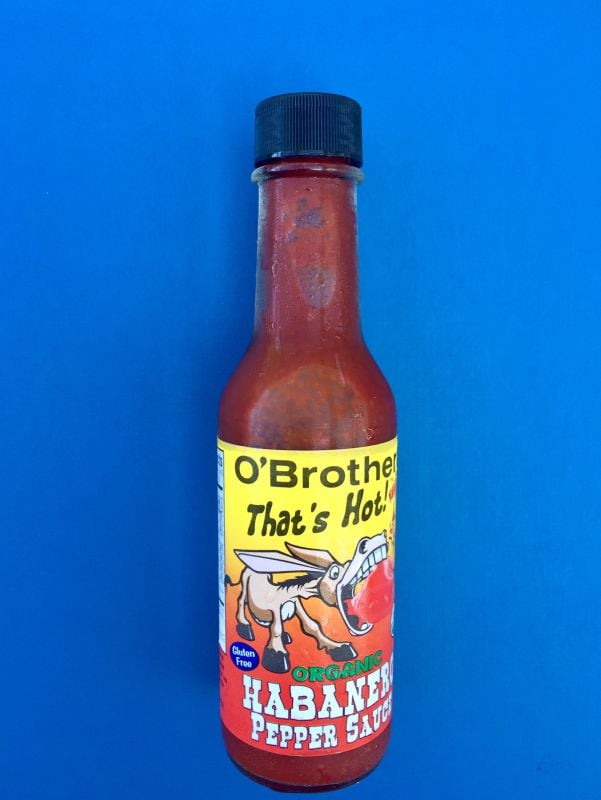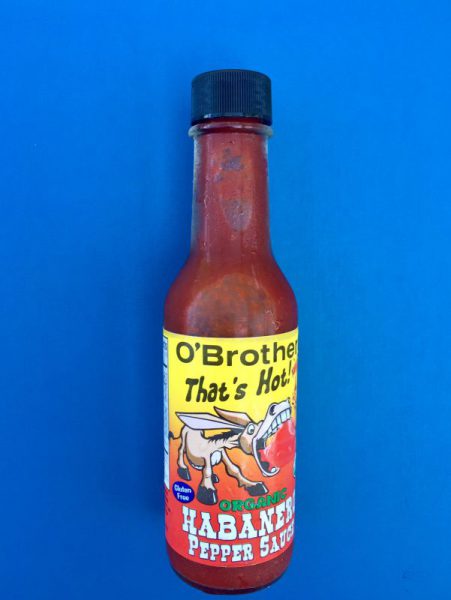 Here are a few additional cold soups on my blog for you to enjoy.
Chilled Cucumber Soup with Avocados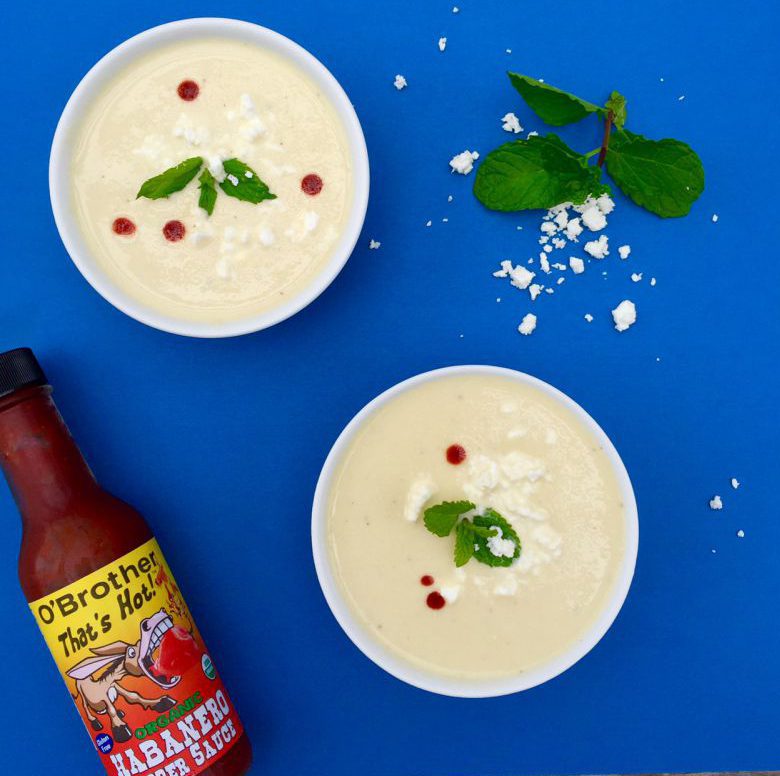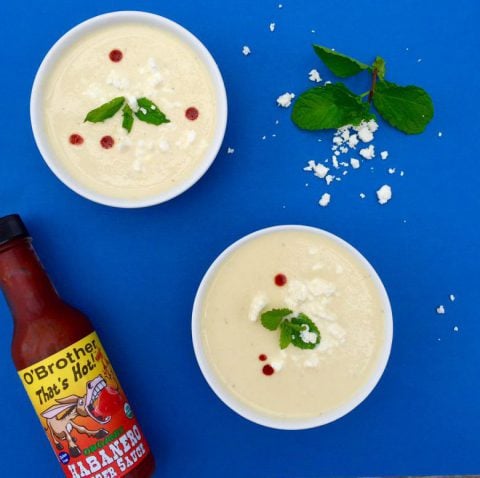 Hot is In, but take it slowly!
Mary
© 2017, Mary Papoulias-Platis. All rights reserved.