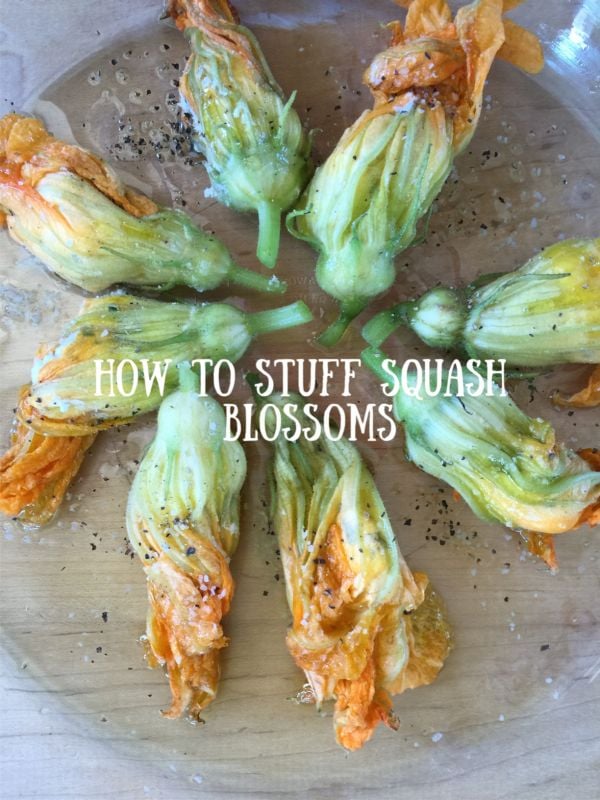 Stuffing squash blossoms is quite new to the American Diet. In European countries this is a gardener's delight. Every morning, we would go out and pick the blossoms for lunch that day. My aunts would stuff these dainty flowers with rice or a cheese mixture. Baking is preferred, but many choose to fry them in a very light batter.
Where to buy squash blossoms:
Natural Food Stores
European Markets
Produce stands
Local Farmer's Markets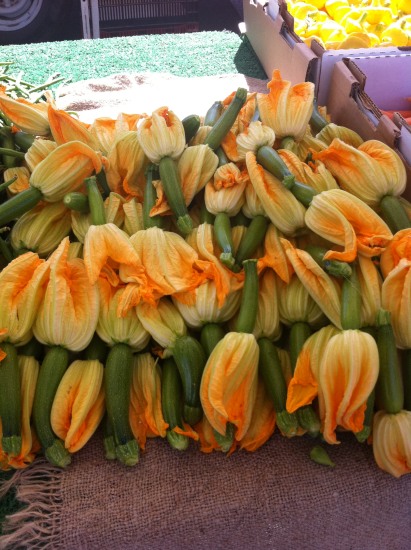 Clean the blossoms carefully to remove all the dirt and bugs. Set aside.
Mix your filling and set aside.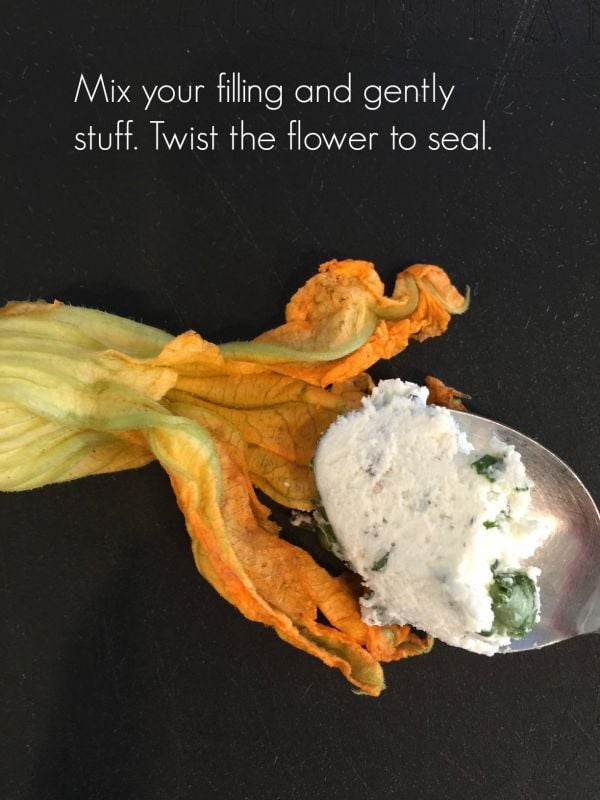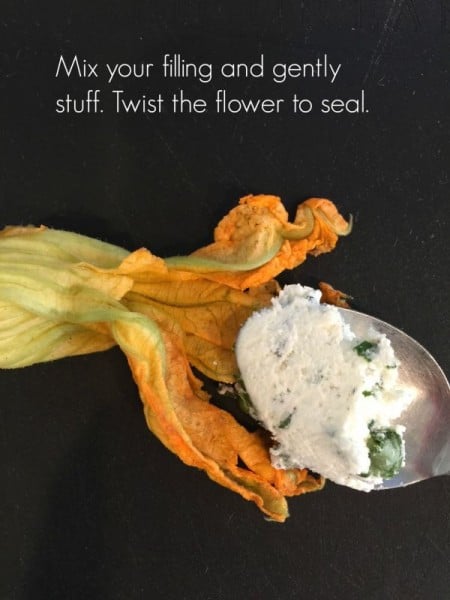 Carefully open each blossom and stuff with your favorite filling. (Rice, Quinoa, or Cheese).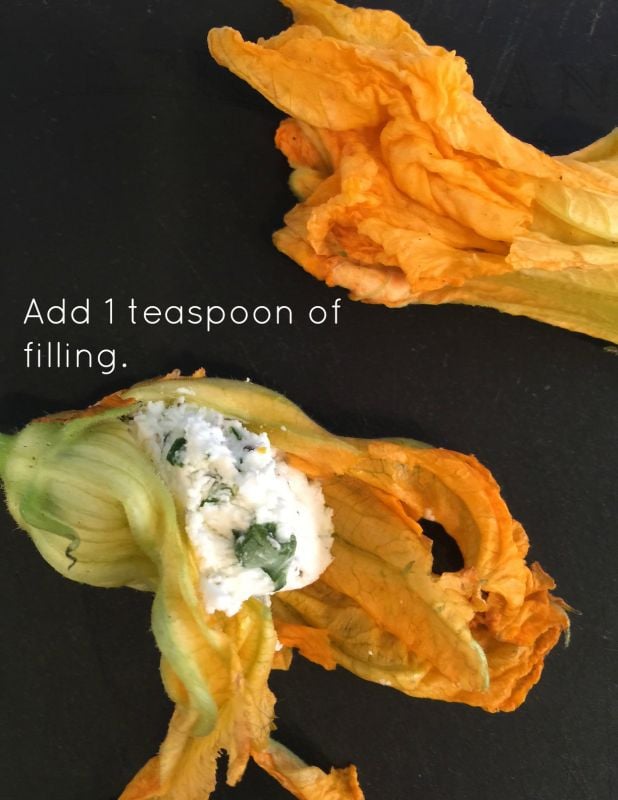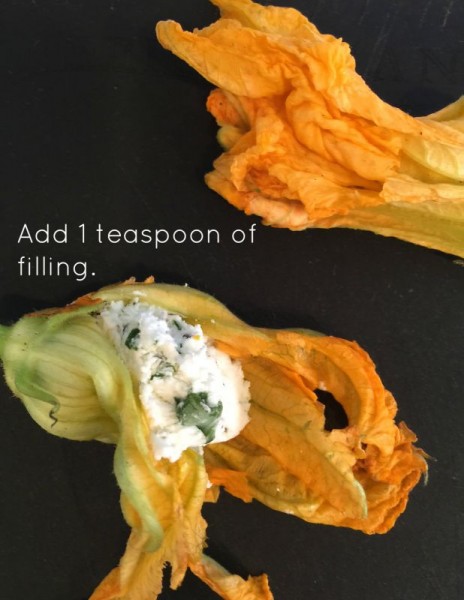 Lay in a baking dish and bake. Drizzle with olive oil and cover and bake for 10-12 minutes in a 400 degree oven.
Remove from the oven and serve as is with a light dressing or splash of olive oil. Or serve on top of a lovely salad.
Other uses for the blossoms: Add to soups, chop into tomato sauces, toss in salads, add to pastas.
Recipe with Cheese:
8-10 squash blossoms, gently cleaned
4 ozs. goat cheese, small package
1 teaspoon finely chopped chives
3 fresh basil leaves, finely chopped
salt and pepper
olive oil
Preheat the oven to 400 degrees.
In a small bowl combine the cheese and herbs.
Place blossoms on a pie plate and drizzle with olive oil. Sprinkle with salt and pepper.
Cover and place the dish in the center of the oven.
Bake for 10-12 minutes. Serve immediately.
It's a summer delight!
Mary 
© 2015 – 2020, Mary Papoulias-Platis. All rights reserved.