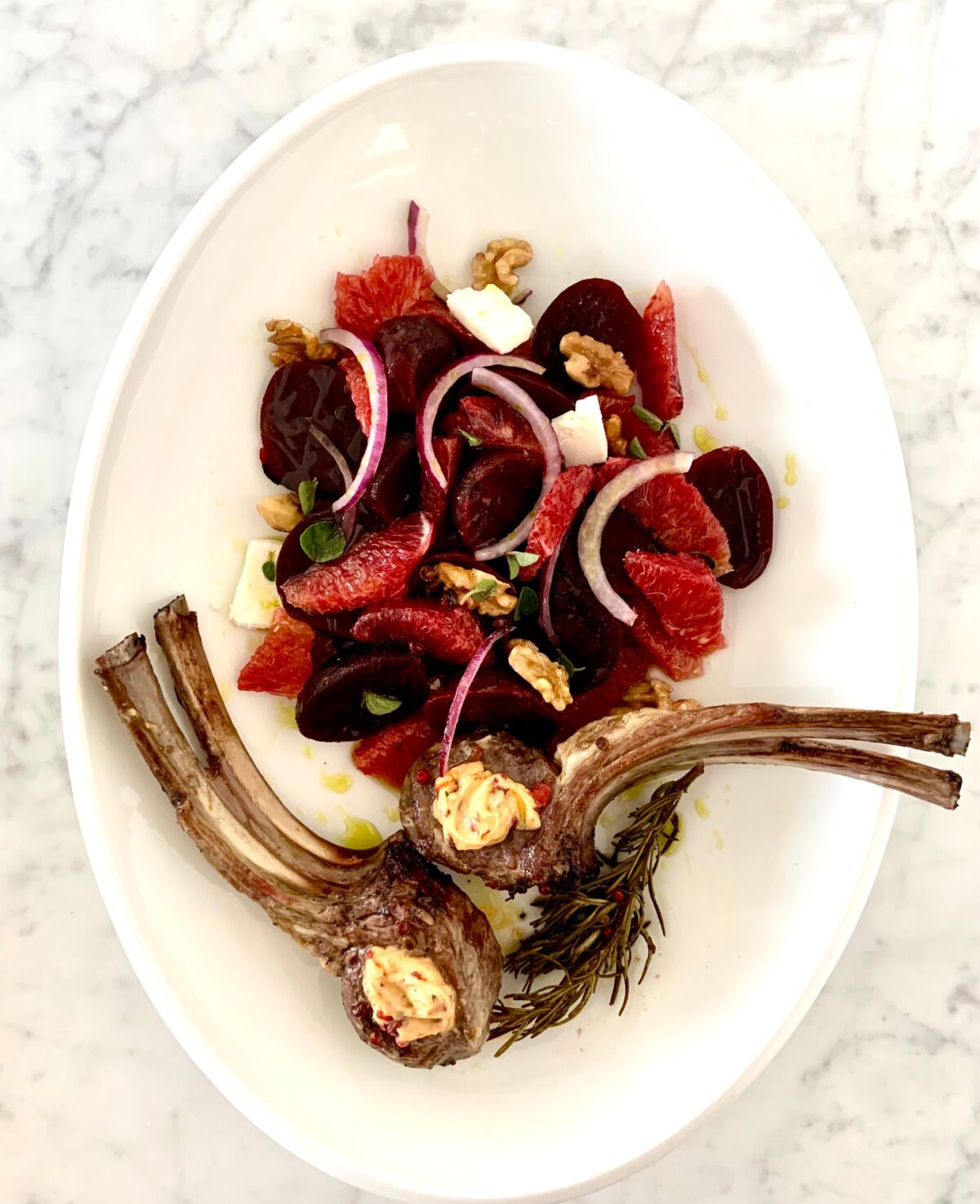 Lamb ribs poached in olive oil may be a new cooking technique for most of you, but trust me once you have a bite of these moist succulent lamb ribs, you will use this method for many other dishes. Poaching is a term used to cook a meat, fish or vegetable at a very low temperature, usually 160-185 degrees to infuse seasonings into the dish. This can be done with water, wine, broth or olive oil. The lamb ribs are simply prepared with a few spices and fresh herbs. I used rosemary and garlic, but you can substitute thyme with shallots, fresh sliced lemons with dill, or combinations of your choice.
I do prefer a fresh vibrant extra virgin olive oil, for it does impart some flavor to your meat or vegetables. Milder olive oils can be used for your more delicate foods such as shellfish, fish or vegetables. For the lamb ribs, I used a robust and pungent  extra virgin olive oil for this dish.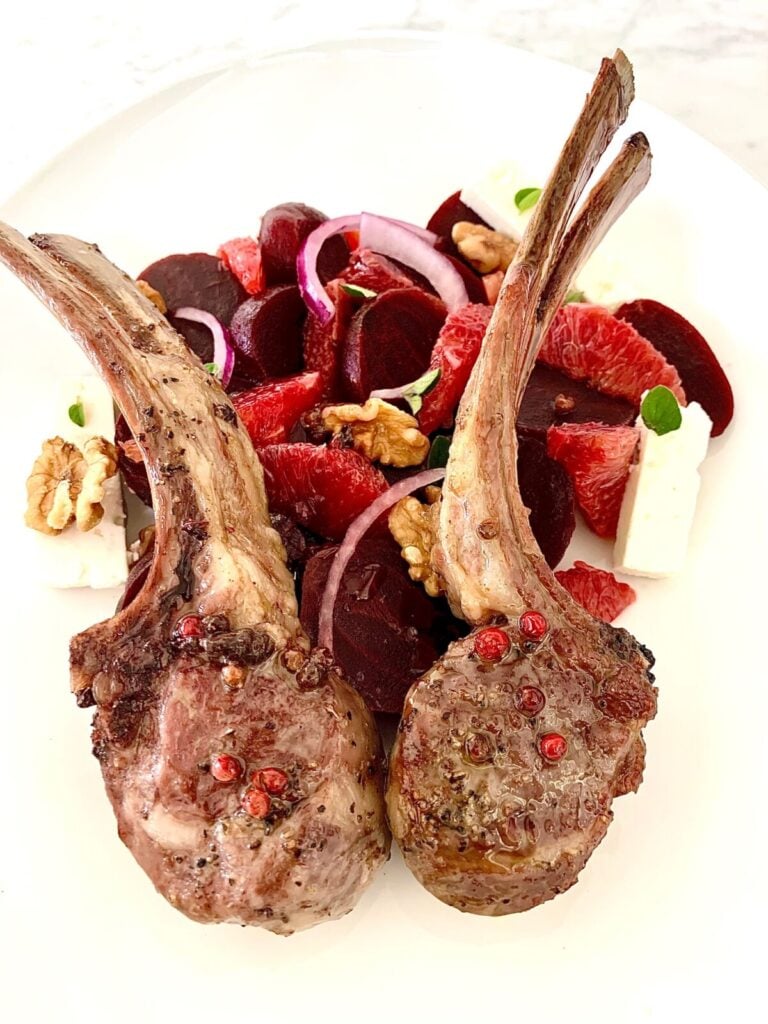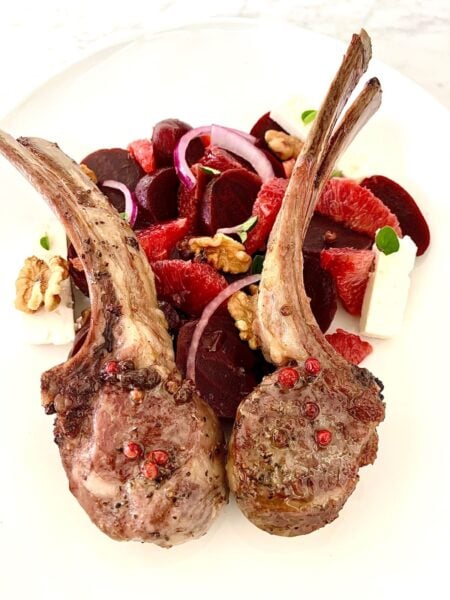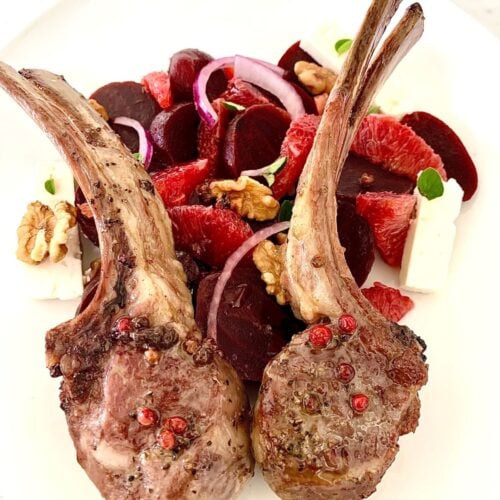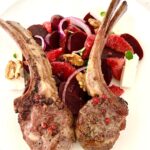 Lamb Ribs Poached in Olive Oil
Poaching in olive oil may be a new cooking technique for you, but it makes your meat and vegetables tender and flavorful. These ribs are so moist, they will be gone in no time. Serve with a vegetable of your choice or the salad below.
Ingredients
8

lamb ribs (2 per person)

2

teaspoon

salt

1

teaspoon

red peppercorns or black pepper

2-4

cups

extra virgin olive oil

4

garlic

whole peeled garlic cloves

2

sprigs

fresh rosemary
Instructions
Preheat oven to 225 degrees. The temperature needs to be low so the oil doesn't heat up.

Wash and pat dry the ribs. Salt the ribs. Add to a large baking dish so there is no overlapping.

Add the red peppercorns, fresh rosemary sprigs, and garlic cloves.

Pour the olive oil in the dish, covering half way up the ribs and place in the oven.

After 20 minutes, turn the chops over to continue baking. Place back in the oven for 10 more minutes.

Remove from the oven, check the ribs, the temperature should read 140 degrees for medium rare or continue cooking until 160 degrees. Remove and pat dry on a paper towel before serving.
As you noticed here, I added a compound butter here for added flavor for this special dinner. I used an organic butter, with roasted red pepper and Kalamata olives. I loved the addition, but it is quite decadent. You can omit it if you would like, the chops are delicious on their own.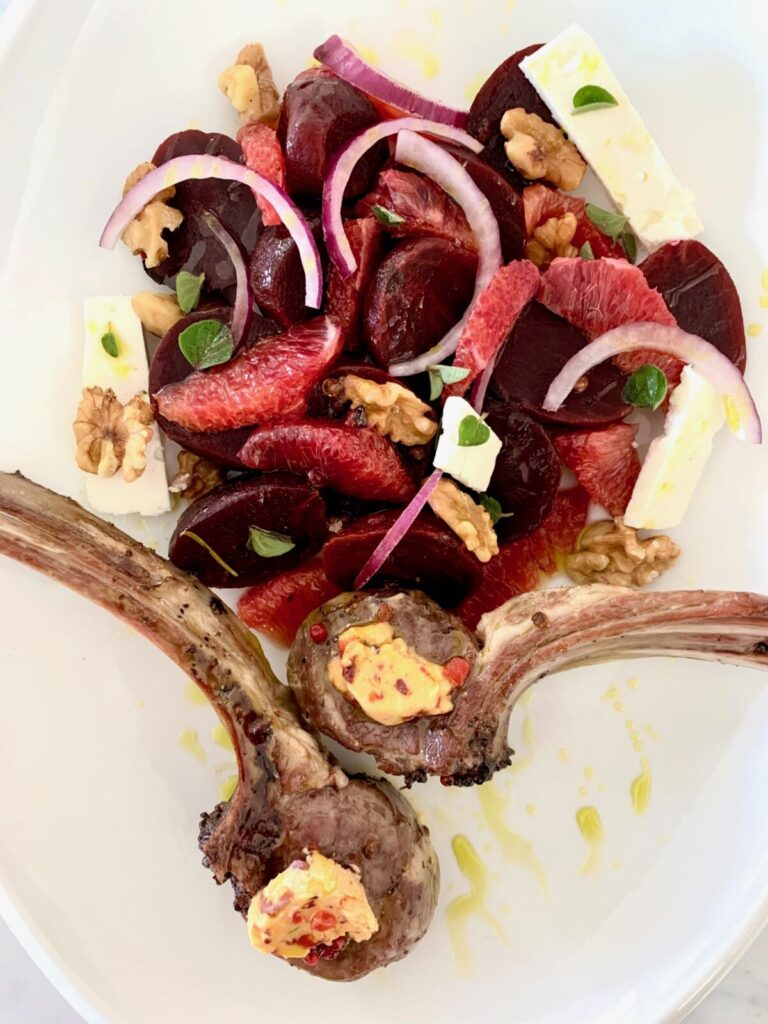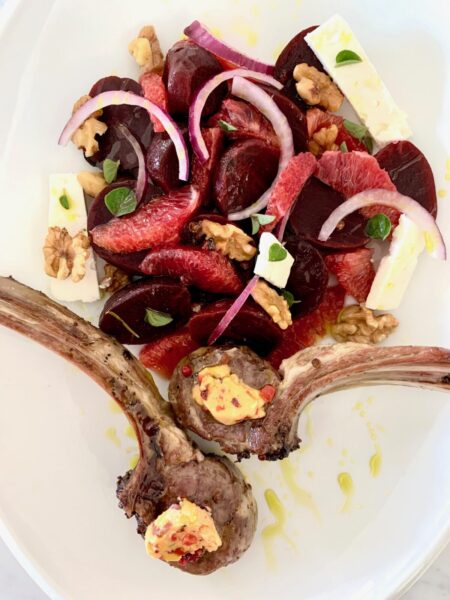 When I developed this recipe for this post, the theme was a Valentine's Day dinner/dessert using Melissa's Produce. I selected the two main ingredients in the salad because in the Greek cuisine we our love beets and oranges. I grow both of these in my garden so I always have them available to cook with. The beets are steamed from Melissa's, but you can use fresh beets and roast them as well. Blood oranges are also from Melissa's produce and are currently in season. This salad is a typical Greek salad and goes beautifully with the lamb ribs above. Adding Greek feta, walnuts and red onions gave it the final touch it needed for a very nutrient -dense meal.
Here is the recipe for the Red Pepper and Kalamata Olive compound butter I used in this recipe. It's up to you, you can use all the ingredients or just a few. Experiment with different spices and herbs.
Red Pepper and Olive Compound Butter
Try this on any meat as an added punch to your dish, or use it on a toasted slice of fresh bread. How special is that?
Ingredients
8

oz.

butter, diced

2

tablespoon

finely minced roasted red peppers

2

tablespoons

fresh oregano leaves, finely chopped

2

tablespoons

fresh lemon juice

2

tablespoons

dry white wine

1

tablespoon

Kalamata olives, minced
Instructions
Combine all the ingredients in a food processor until smooth. Roll the butter in a plastic wrap to form a 1x3 inch cylinder. Refrigerate.
If you are interested in other recipes using olive oil,  check my category Everything Olive Oil.
More Olive Oil Recipes On My Blog:
Mushrooms Poached in Olive Oil 
If you're interested in learning more about olive oil history, how to buy, store and cook with olive oil you may enjoy my cookbook,
"Cooking Techniques with Olive Oil"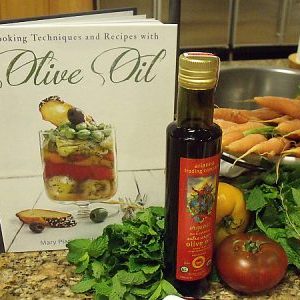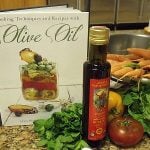 These products were donated by Garcia de la Cruz and Melissa's Produce, for a Valentine contest. These are my original recipes and my content.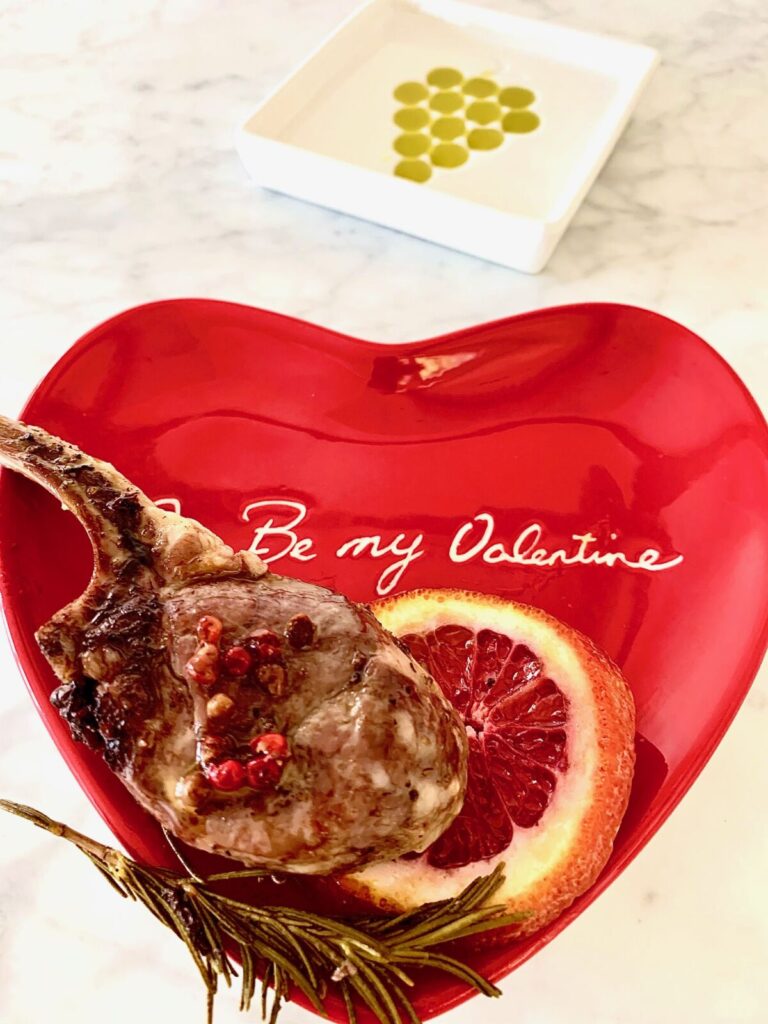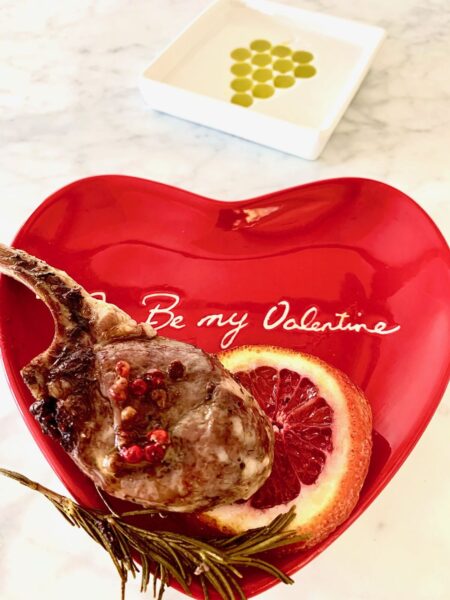 Enjoy your Special Dinner,
Mary
© 2021 – 2022, Mary Papoulias-Platis. All rights reserved.